My name is Keeley. I'm first and foremost a Mom to my "Little Miss", who is 7.5 years old. I work full-time outside the home beside running our fun little blog we started 2+ years ago. I also have a rare neuromuscular autoimmune disease.
Please tell me about your gluten-free blog.
Our blog really started as a creative outlet, for me. I quickly discovered there were tons of other food allergy parents, or parents of kids in nut-free classrooms, looking for lunch box ideas and help. 
We focus on making Allergy Friendly Fun Lunch Boxes (and recipes). My daughter is anaphylactic to peanuts, avoids tree nut and gluten (due to an itolerance), and I have had to start eating dairy free. 
It's been a challenge but an adventure at the same time! I've become such a better cook/ baker and we eat so much healthier now, because of food allergies. 
How long have you been blogging?
I started KeeleyMcGuire.com in May of 2011. 
I've also been a gluten free & allergy friendly recipe contributor to MOMables.com since March of 2012.
Why did you start a gluten-free blog?
The "gluten free part" actually came about after we started the blog. My daughter had always suffered from chronic stomach pains and GI issues. She's been gluten free now for almost a year and half. It's been an amazing transformation! No more stomach pains, GI problems, her asthma and eczema are better, and even her overall attitute and demeanor – because she feels better!
What makes your blog different than anyone else's?
I would say the focus. There are tons of food allergy sites… gluten free sites… and even lunch sites, but we roll all those goodies into one fun basket of bento! 😉 lol
Nothing we do is complicated. It's easy, fresh, & fun ideas! Kids with food allergies and intolerances miss out on enough as it is – class parties, field trips, etc. so we share ways to make them feel special and enjoy the foods they *can* have. Soon they'll have their classmates wishing they could have their fun lunch boxes, instead of the cafeterias "mystery meat".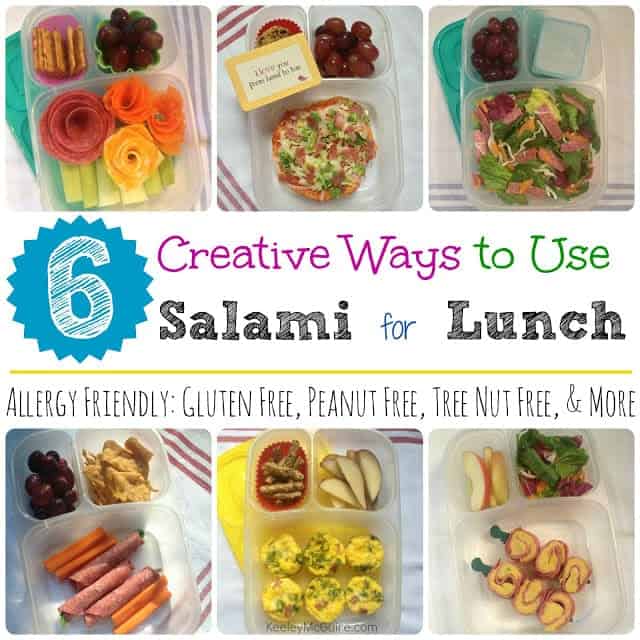 What would you like to see with your gluten-free blog in the future?
I'd love to continue to see it grow and reach even more people. I know so many food allergy parents are hungry for ideas and help. 
Locally, I'm trying to get more involved within my community and be a greater Food Allergy Advocate. 
Ultimately, I'd love to write a book. Filled with recipes & yummy lunch box inspiration. 
What do you love about gluten-free blogging most?
The people I've met and products we've been fortunate enough to learn about or try because of our blog. I say "our blog" because it really does belong to Little Miss, as well. 
Do you do giveaways? If so, what was your favorite giveaway?
My favorite are my "Ultimate Prize Pack" giveaways. I've done two huge ones where I team up with my favorite companies and I'm able to give one lucky reader mulitple items from 5 to 6 different brands – like EasyLunchboxes, Udi's Gluten Free, SunButter, Lunch Box Love Notes, King Arthur Flour, etc. 
Tell me some of your favorite gluten-free blogs that you read.
I have so much food allergy favorites, so I will keep this to my just *some* favorite ones that focus primarily on gluten-free:
YOU, of course, Chandice! 😉