this post may contain affiliate links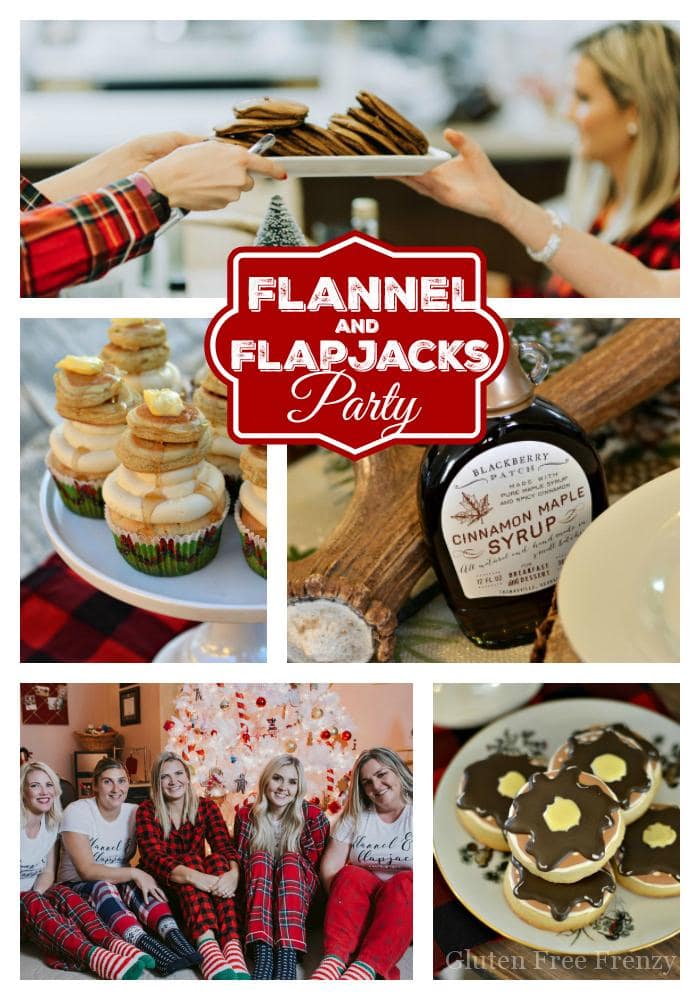 I love throwing parties! This flannel and flapjacks Christmas bunco party was one of my favorites. First of all, taking one of my favorite things, flannel, and incorporating it into the theme of the party was so fun. Since I also love breakfast foods, being able to include pancakes in not one but TWO ways on the dessert table made me even happier. I decided to go with the woodland theme since I had just bought the cutest little creatures to go with one of our favorite holiday books, Why Christmas Trees Aren't Perfect. I found that a wreath I already had, fit very well into this theme. It lent a bit of greenery and also some eye candy above the table. Adding the fresh cut wood cupcake stands brought out the woodland theme even more. The wicker basket on the right provided a great place to keep dishes and silverware for guests without taking up too much space. I had these adorable drink printables from House That Lars Built & Modify Ink. I thought they went perfectly with the theme and colors of this party. I also used her little cards and stickers from the same line. After meeting Brittany at Pinners Conference I was totally inspired by her! If you haven't seen her site, I highly recommend this artsy fun gathering place for everything from party planning to DIY.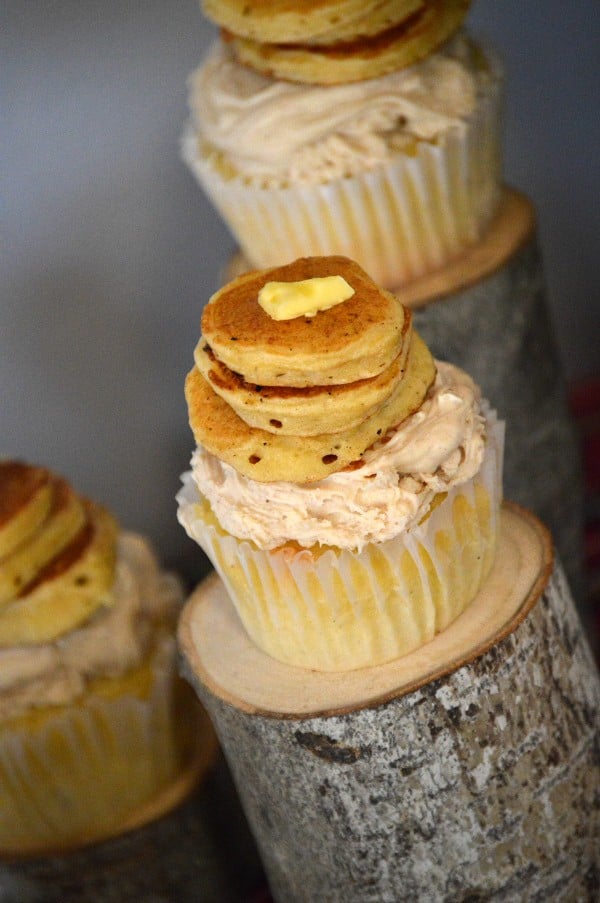 I made some delicious gluten-free yellow cupcakes and topped them with cinnamon and maple infused buttercream. I finished those off with mini gluten-free pancakes and a little dab of my favorite, Kerrygold butter. Glutino yellow cake mix & pancake mix work great for these results as does Bob's Red Mill gluten-free vanilla cake mix. The pancakes & buttermilk syrup recipe came from our cookbook, http://www.amazon.com/Gluten-Free-Budget-Chandice-Probst-Besendorfer/dp/1462116086Gluten-Free on a Budget. I made up some mini chocolate donuts in my Babycakes mini donut maker then topped them with the same frosting as the cupcakes above. I found both the tablecloth and the paper napkins at HomeGoods.
Overall this girls night turned out great! I asked all the gals to come in flannel and though I forgot to get a picture, it was adorable. In addition to what is featured here, I served hot apple cinnamon bacon and fried eggs (just to add some protein). We played bunco and had a great, holiday girls night in.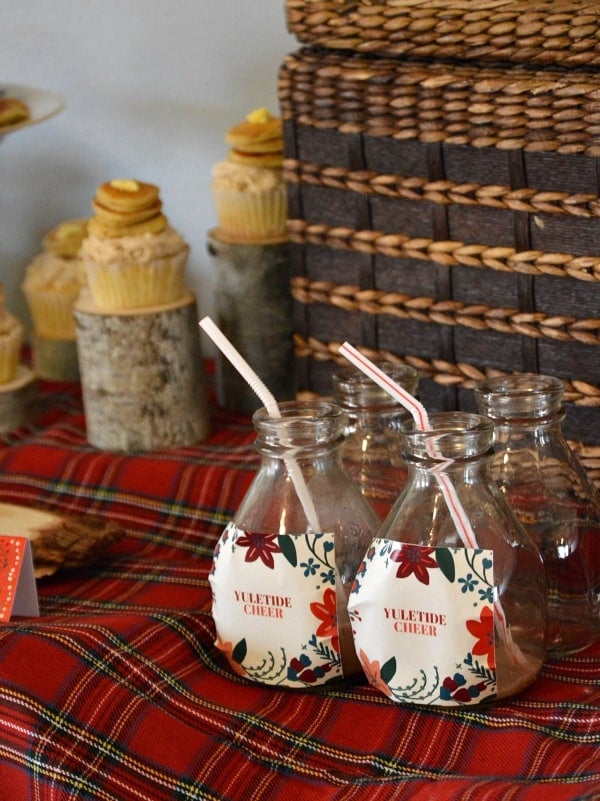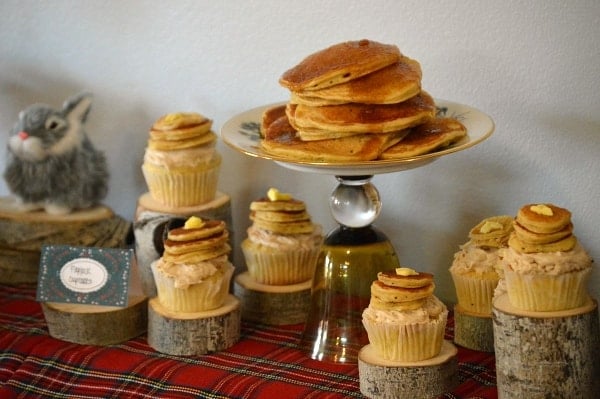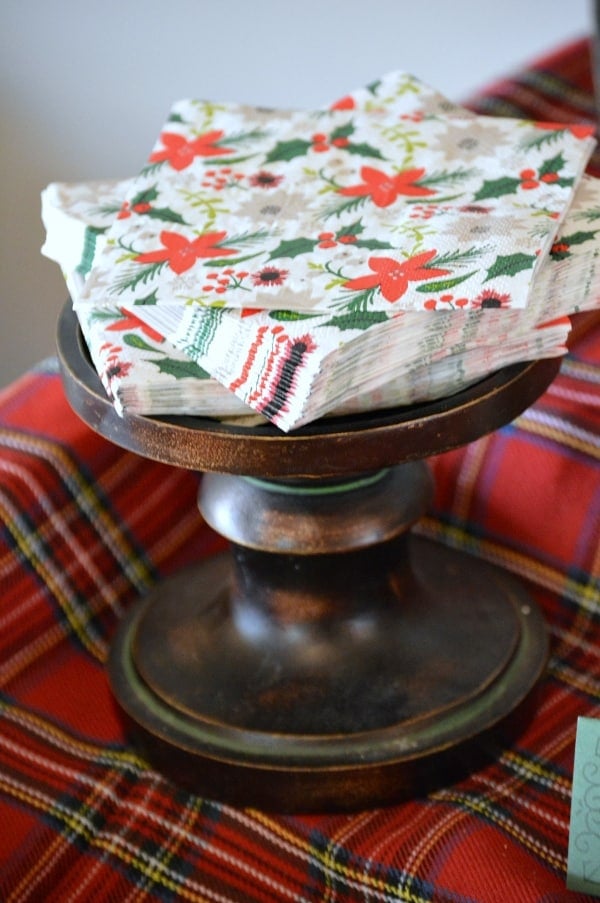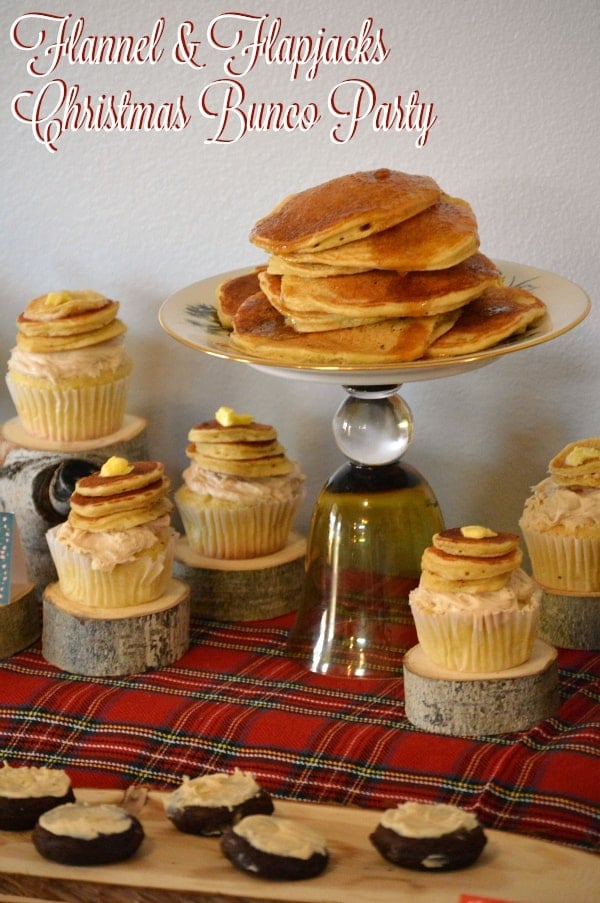 *This post contains Amazon affiliate links. I receive a small compensation for purchases made through these links. This helps offset costs and time that goest into blogging. These are my true and real opinions and are not swayed by any compensation.