this post may contain affiliate links
Bento box ideas for kids that will only take a few minutes to put together. The kids will love both the berry and island themed lunchboxes!
Putting together bento box ideas for kids doesn't have to be tough. Let us help you get your list started…
These island and berry themed bento box ideas for kids will only take a few minutes to make and are sure to put a smile on your little ones face! Both are great for boys and girls. Really, anyone would love them.

I love that this first bento box for kids is fresh and perfect for spring and summer. The strawberry ladybugs are so easy too! Simply cut them in half and vertically then place them flat side down in the serving box.
Next, dot the "back" of each strawberry a few times and draw a line down the center with black gel frosting. Place a blueberry at the pointed end and draw antenna with more black frosting.
Put some lettuce at the base of the ladybugs to create an authentic backyard look. I like to put a gluten-free sugar cone filled with berries in the same serving area. All of these delicious berries go so well with the NEW Dry Zero Sugar organic soda. The mountain berry flavor is a kid favorite!
Dry Zero Soda is naturally flavored and is caffeine-free so it's great as a little drink surprise for your kiddos lunch. I love that they are organic and sweetened with natural sweeteners.
Other Dry Zero Soda Flavors
Cola
Peach Tea
Mountain Berry
Island Fruit
Our bright island bento box is full of sunshine by the sea! We started with crushed gluten-free graham cracker "sand" and a little PB & J fish sammie. I like using a heart confetti for the eye and gel for a mouth.
We used a gluten-free hard breadstick with lettuce leaves for an edible palm tree. A think slice of lemon made a great sun. I found the cutest sun lunchbox note too that says, "You are my sunshine".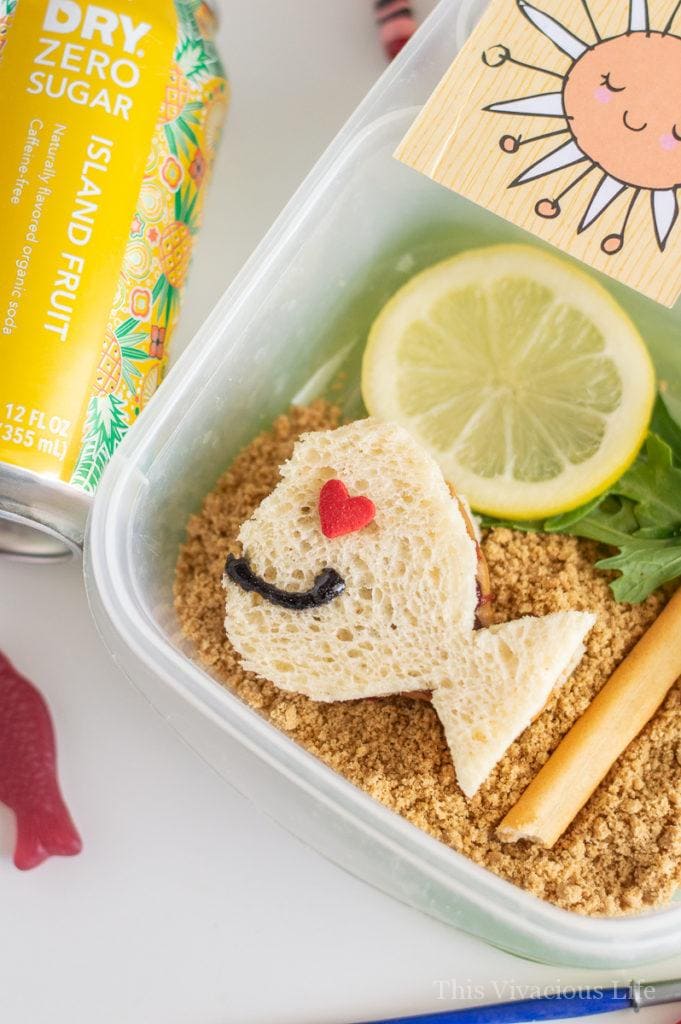 We then put in some marshmallow squares and topped them with blue sprinkles to make the "sea". Wholesome delish fish are gluten-free and so delicious! They were perfect to top the edible "sea". Serve it all up with the island fruit Dry Zero Soda and you have one bright lunchbox.
The tropical flavor of the soda will be sure to waken your senses. It will make you and your little one feel like you are on a mini vacation.
If you like these ideas, be sure to check these out as well…
Grilled Cheese Monster Sandwich Lunchbox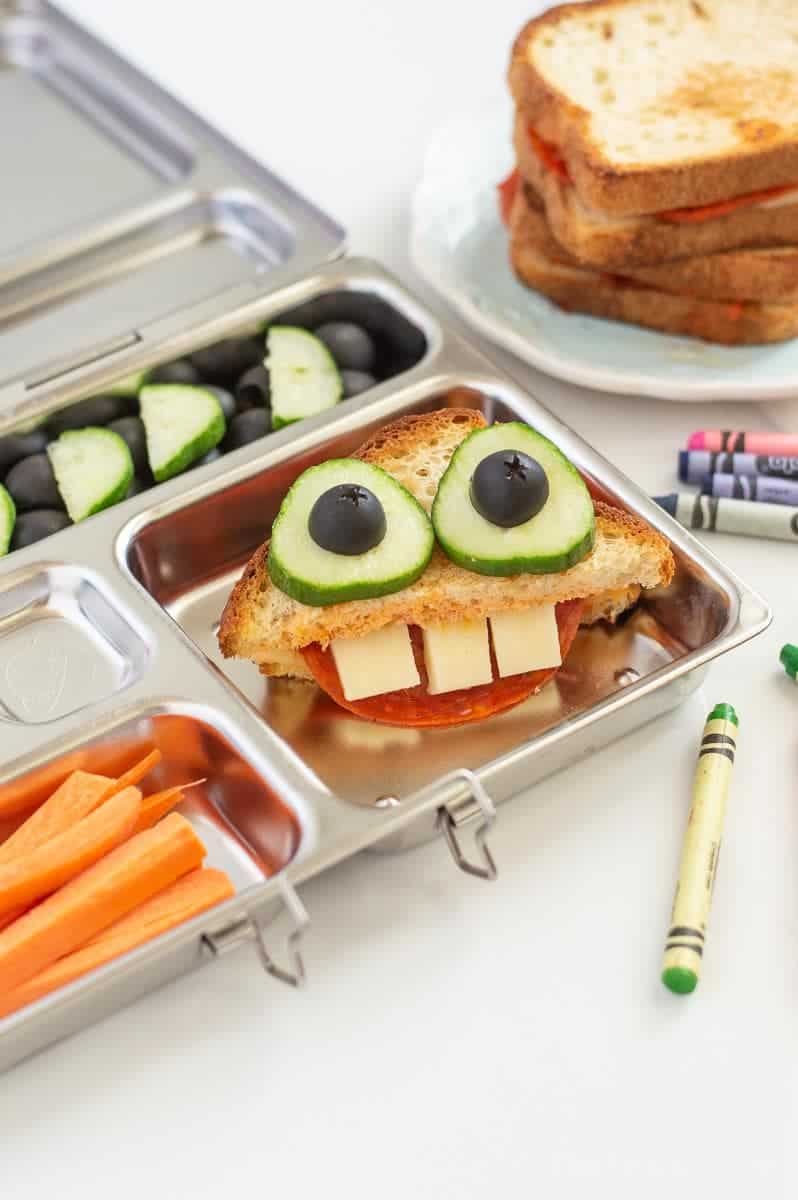 Rainy Day Bento
Homemade Lunchables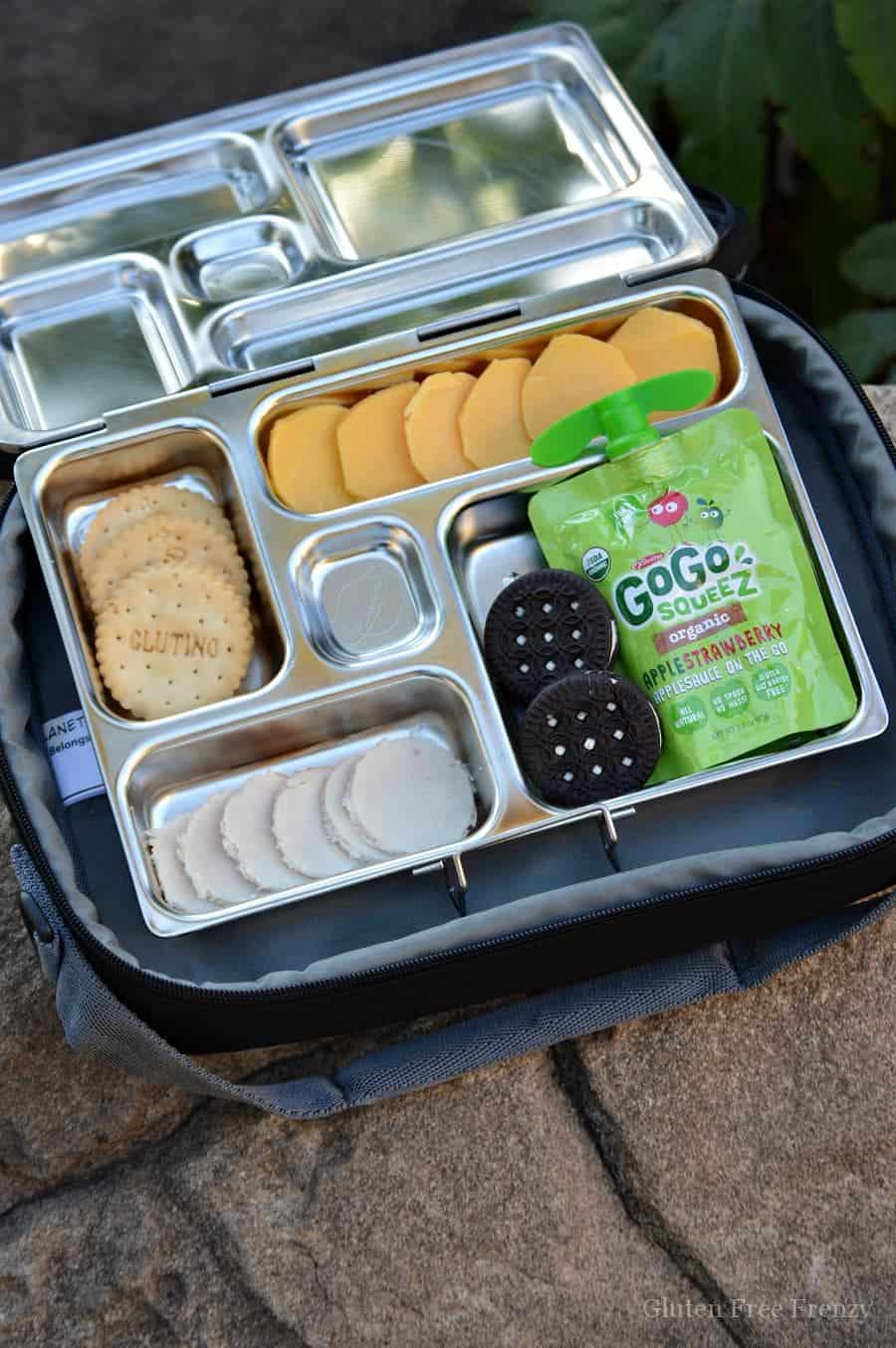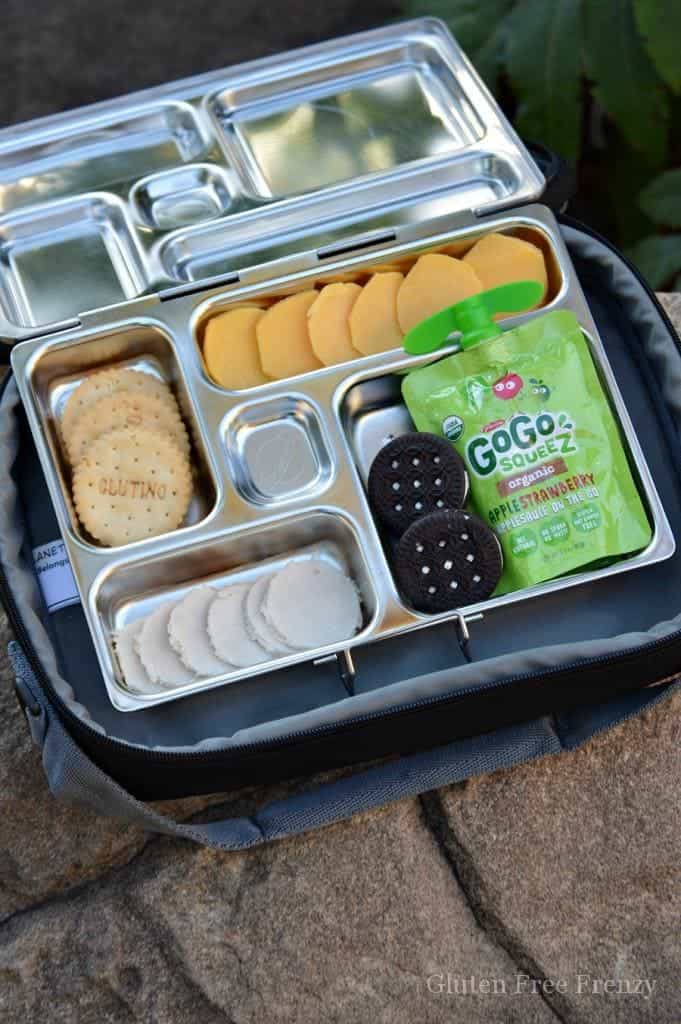 *Thanks to Dry Sparkling for sponsoring this post. I was provided with monetary and product compensation. All opinions are my own.