These gluten-free snickerdoodles are the BEST! They are soft, chewy and so delicious that nobody would ever know they are gluten-free.When you think of gluten-free snickerdoodles you want all the cinnamon sugar goodness wrapped up in a chewy cookie. That's exactly what you get here.
The best part about these gluten-free snickerdoodles is that they are so delicious that you can take them to gatherings and nobody would ever know they are gluten-free. We enjoy them on their own as well as sandwiched with ice cream in the middle. Either way, you can't go wrong.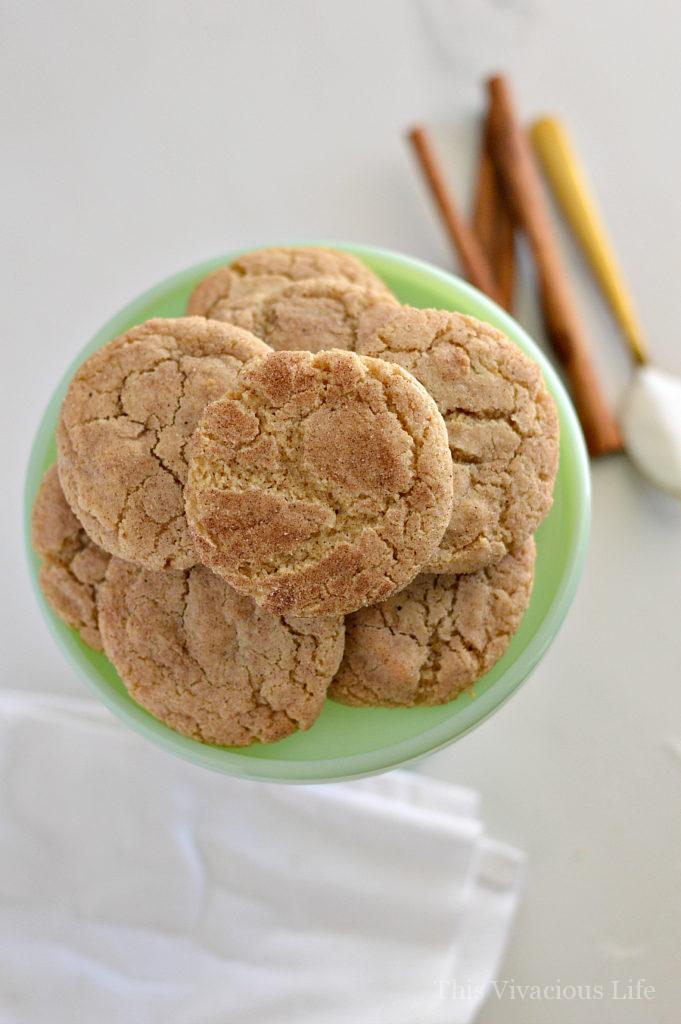 To get started in making these delicious cookies, I love using my Nutrimill Harvest Grain Mill to save me money on gluten-free flours. Did you know that the average bag of white rice flour costs about $4 while grinding the SAME amount costs around $0.60! Isn't that crazy?! Talk about doing gluten-free on a budget (that just happens to be the name of our published cookbook).
This beautiful tabletop grinder let's you create just the right amount of your favorite gluten-free flours. Including brown rice, white rice and sorghum. You can even make the flours organic by choosing organic whole forms of the grains to grind.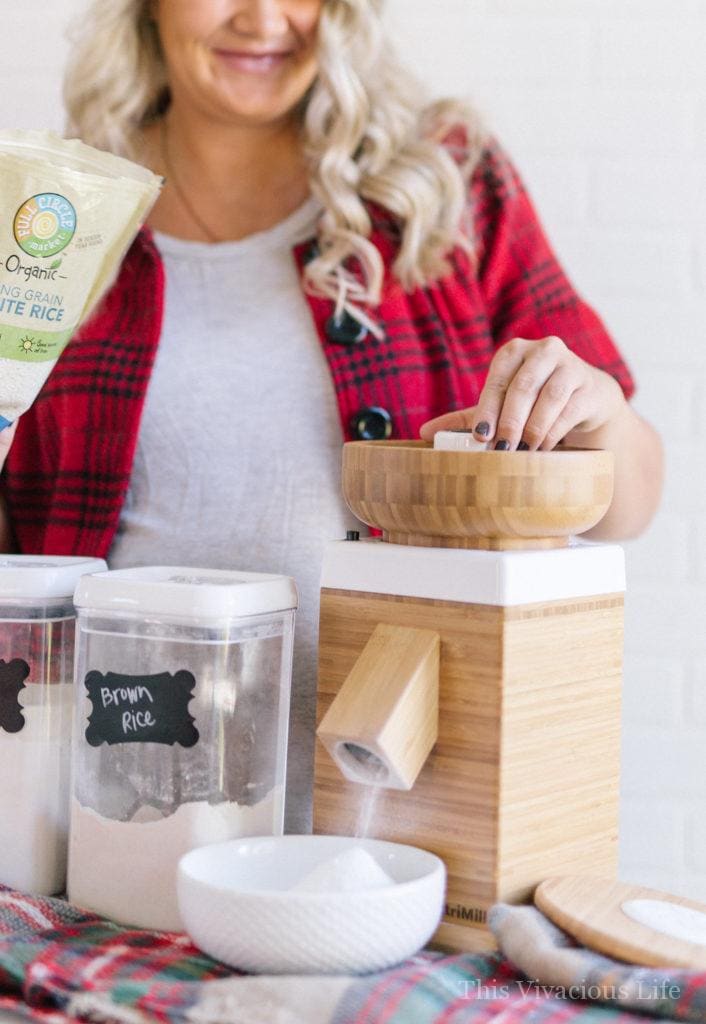 Using the button on the top, you can choose how course or fine you want your flour ground. Turning it simply brings the near diamond hard Corundum Grainmaster milling stones closer together. The stones are quality made, in Germany, to mill even the hardest of grains. The Nutrimill is manufactured from eco-friendly, sustainable bamboo. It is carefully designed and crafted to belong seamlessly in your kitchen.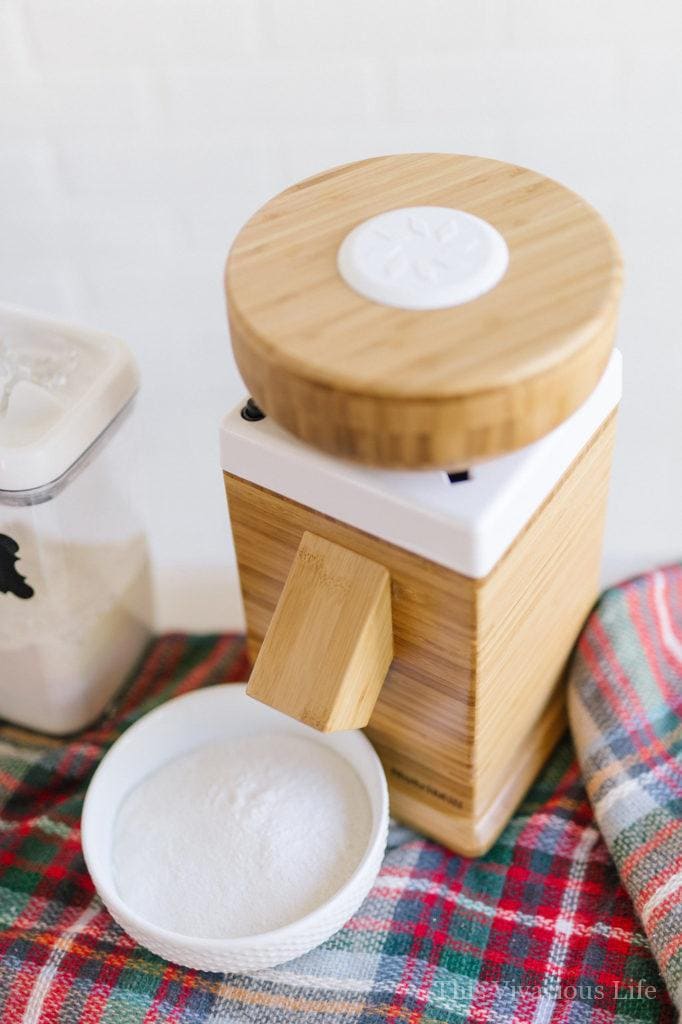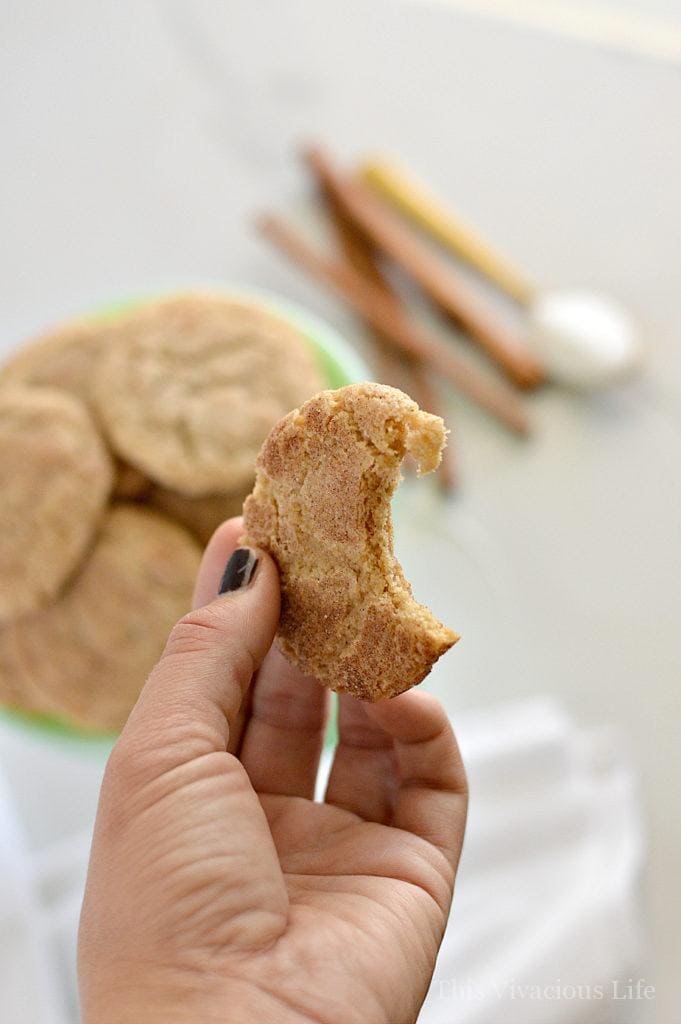 Using my mill to grain some of my gluten-free flours only takes a minute. I can save so much money on making these gluten-free snickerdoodles. I then add the remaining recipe ingredients along with my fresh milled flours and mix it all up in my Bosch Universal Plus Mixer. Ok, if you've never tried one of these, they are awesome! You don't have to stop mixing to add ingredients. Plus, the stainless steel dough hook makes it easy to knead up to 15 pounds of dough, whip cream or batters.
I love that there are 4 speeds and pulse switch. The motor protects itself from overload and restarts if needed. The suction cup feet make it sturdy so it doesn't slide all over my counter. Plus, the bowls and accessories are all dishwasher safe.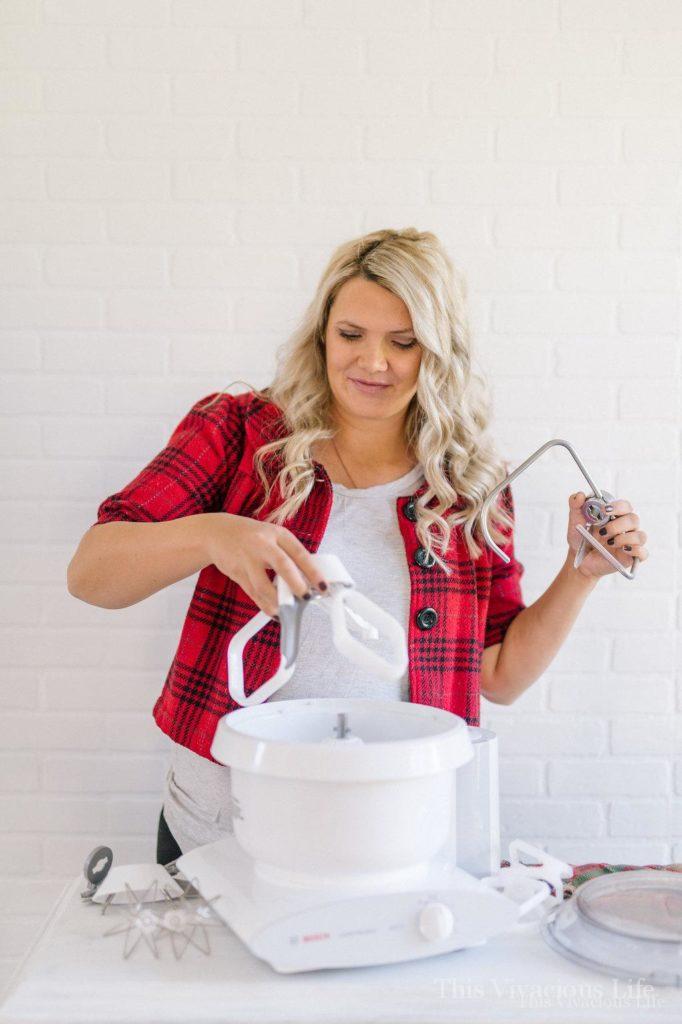 Gluten-Free Snickerdoodles
Ingredients
1/3 C plus 2 T almond flour
1/3 C plus 1 T brown rice flour
1/2 C sorghum flour
1/2 C white rice flour
1/2 C tapioca starch
1/4 C potato starch
1 T arrowroot starch
1/2 tsp. xanthan gum
2 tsp. baking powder
1/2 tsp. salt
1/2 tsp. cinnamon
1 C brown sugar
1/2 C sugar
1 egg
2 T sour cream
1 tsp. gluten-free extract
3/4 C butter, melted
1/3 C sugar and 1 tsp. cinnamon for rolling
Instructions
In a stand mixer (like your Bosch), combine all dry ingredients down to sugars
Mix together well
Combine butter, and both sugars in another bowl
Add egg, sour cream and vanilla to the butter and sugars
Add the butter mixture to the dry mixture a little at a time until all ingredients are incorporated
Chill dough in the refrigerator for an hour
Preheat oven to 350 degrees
Mix remaining sugar and cinnamon together in a bowl and roll small balls of dough into it to coat all sides
Place dough balls on a cookie sheet a couple inches apart
Bake 8-10 minutes for a chewy, soft cookie or 11-13 minutes for a crispier cookie
https://www.thisvivaciouslife.com/bosch-and-nutrimill/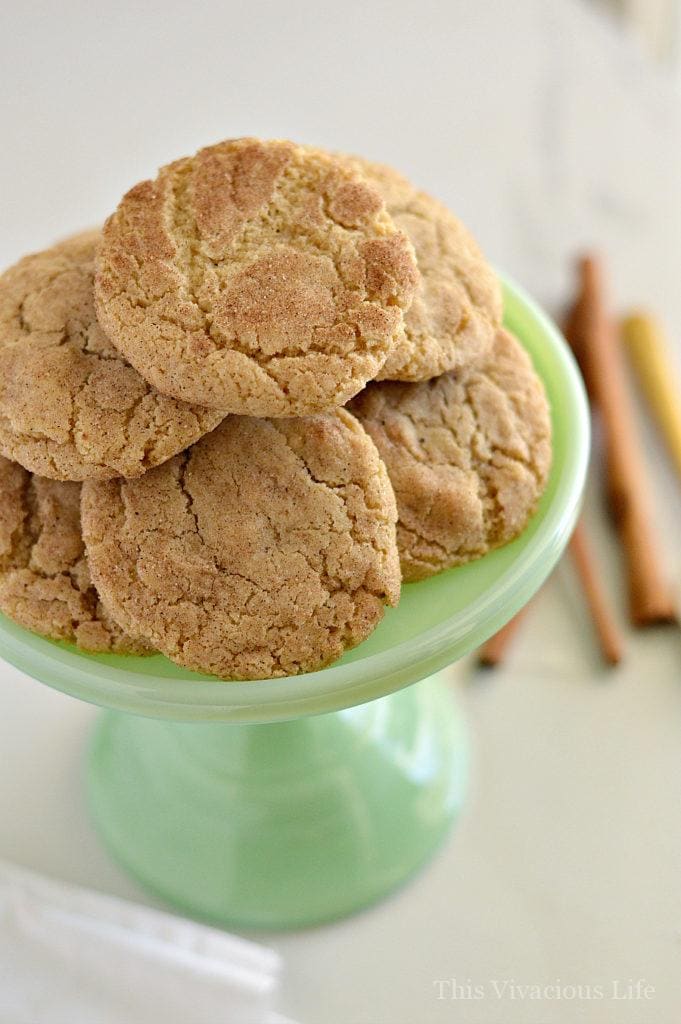 So who is ready to win a Bosch Universal Plus Mixer all for themselves?! Enter to win below…
a Rafflecopter giveaway


Product photos by Amie Pendle
*Thank you to Bosch for sponsoring this post. I was provided with product compensation. All opinions are my own. This post may contain affiliate links.