this post may contain affiliate links
This chocolate chip cookies sandwich lunchbox is a fun back-to-school suprise. Cookies and milk have always been a good match!I loved putting together this chocolate chip cookies sandwich and milk lunchbox because what kid doesn't love cookies and milk?
Most kids love milk and cookies for an after school snack, but seeing this chocolate chip cookies sandwich in their lunchbox will be sure to surprise them. I know my kids were sure excited! The best part is that it is so easy for mama to put together in under five minutes.
With all the fun of summer over, I love easing my kids into the more rigid days of school with a smile. Providing them with a delicious yet fun lunchbox and cute lunchbox note, always does this!
I love that this fun lunch is also nutritious. We used whole grain gluten-free bread and allergen-free cookies. So yes, the lunch does have sweet chocolate chip cookies and a chocolate chip cookie sandwich.
To make it, simply spread on some smooth and creamy nut-free Sunbutter and top with local raw honey…so simple right?! You can also top the Sunbutter with slightly melted dairy-free chocolate for more of a chocolate touch.
However, this themed lunchbox wouldn't be complete without some milk. Good Karma has brand new lunchbox cartons of their plant powered Flaxmilk + Protein. They are perfect for little hands and tummies! Each carton is lightly sweetened and contains 7 grams of protein.
These tasty cartons are free of the top 8 allergens and are perfect for lunches and on the go snacking. You can find them at health food stores nationwide using the store locator on the Good Karma website. You can also find them on Amazon.
Plus, here's some more good news… This Back to School season, Good Karma is teaming up with Wish for Wheels, a non-profit dedicated to giving brand new bikes to kids from low-income families.
From now through September, Good Karma will donate $1 to Wish for Wheels for every 12-pack of Flaxmilk + Protein Lunchbox Cartons purchased on Amazon and at participating retailers, including Natural Grocers and Lucky's Market.
Use this link for 40% off 12-pack lunchbox cartons in Chocolate and Vanilla flavors. The link is good on 1 purchase for 1 product. It is valid Aug 15-Aug 20th. LINK: https://www.amazon.com/gp/mpc/A2KVZ0VHUHQGTZ.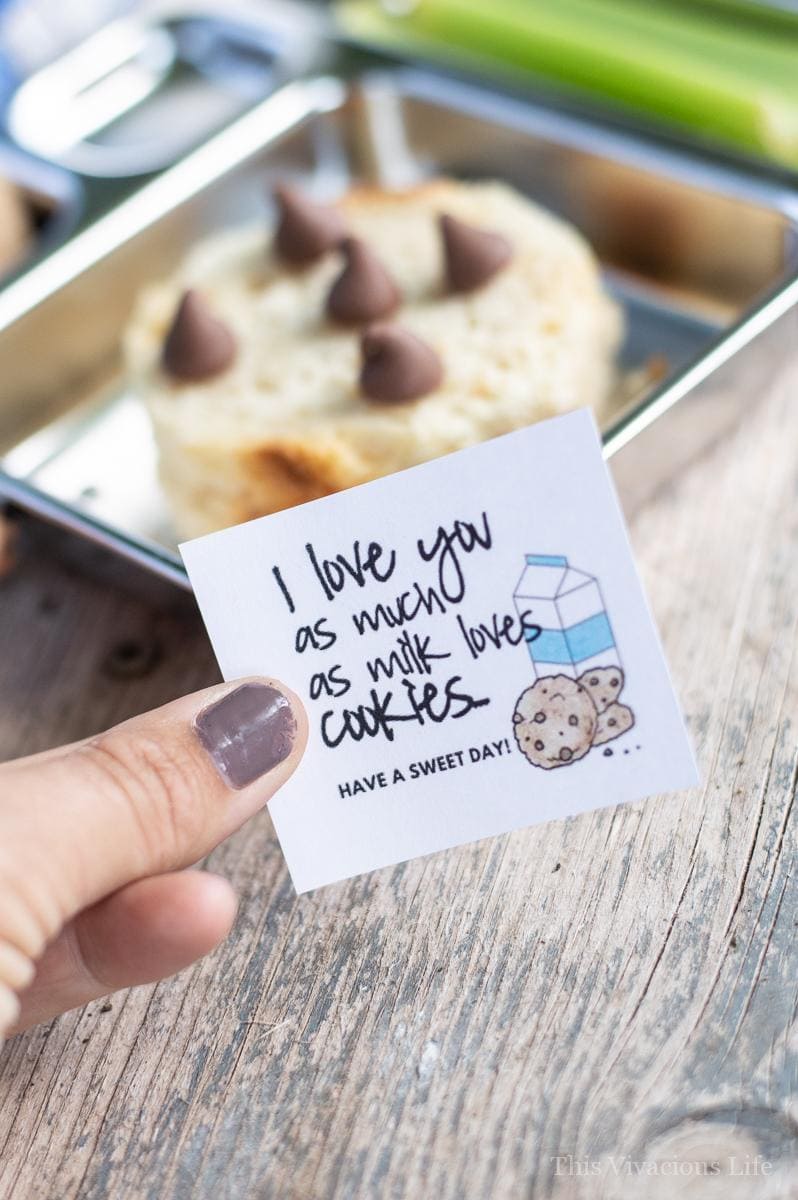 The cookies and milk printable is a fun little touch! We included the printable for you below. There are six to a sheet and it can easily be printed out and cut for kids lunch boxes. 
I truly do love lunchbox printables and this one might be my new favorite! To get yours, CLICK HERE. They are the perfect addition to this cookies and milk back-to-school lunch. It's also a great way to remind your little one you love them when you aren't there.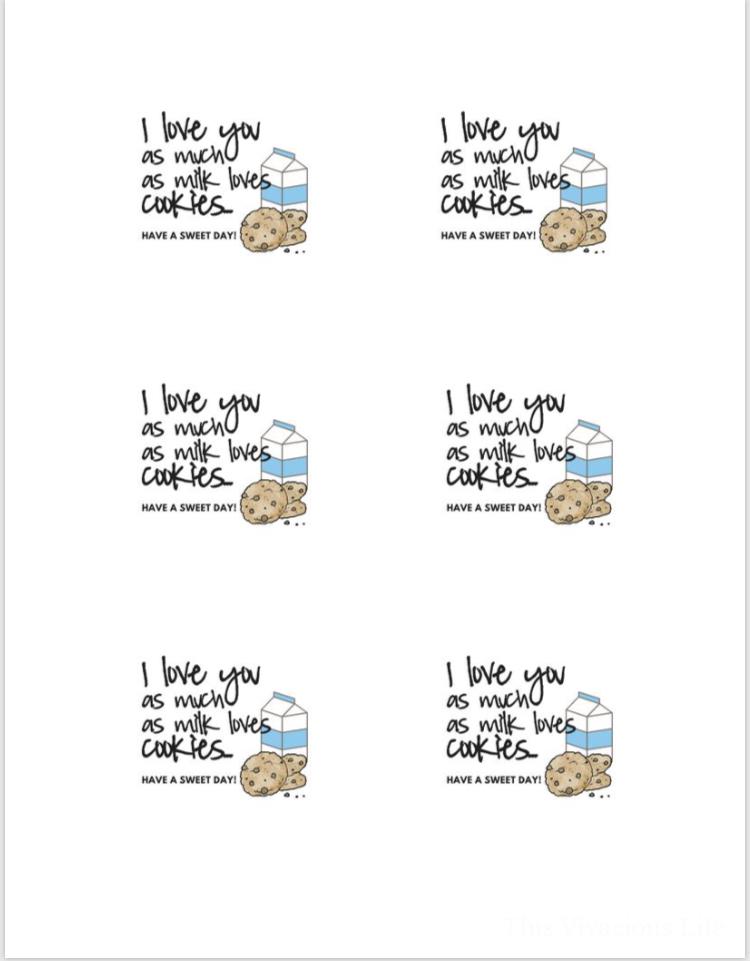 Be sure to fuel your kids' school day this year with smooth and creamy, allergen-friendly flaxmilk packed with 1100mg Omega-3s, 7g plant protein and 20-50% less sugar than dairy milk per serving.
Plus, with your purchase of Good Karma Flaxmilk + Protein Lunchbox Cartons, help give bikes to kids from low-income families.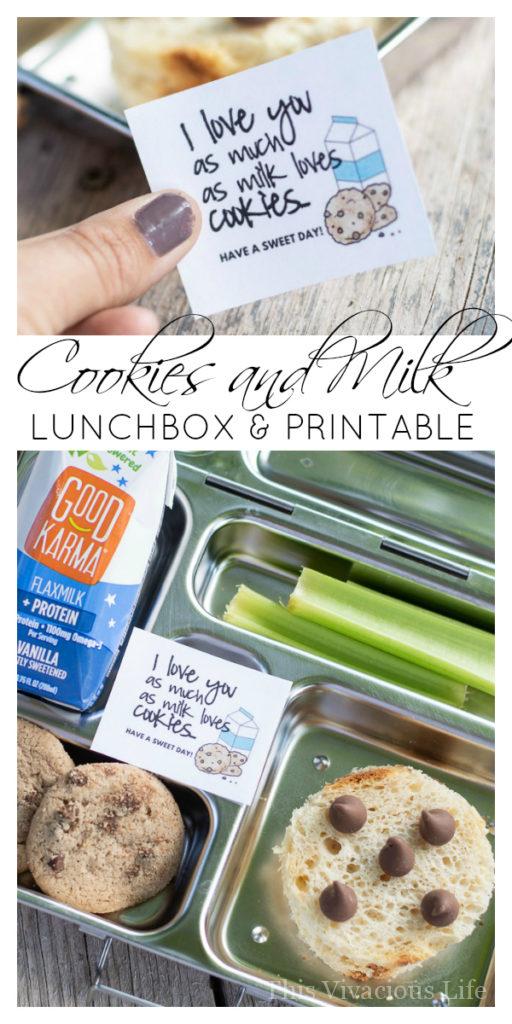 If you like this lunchbox idea, be sure to check out these…
Pizza Grilled Cheese Monster Sandwich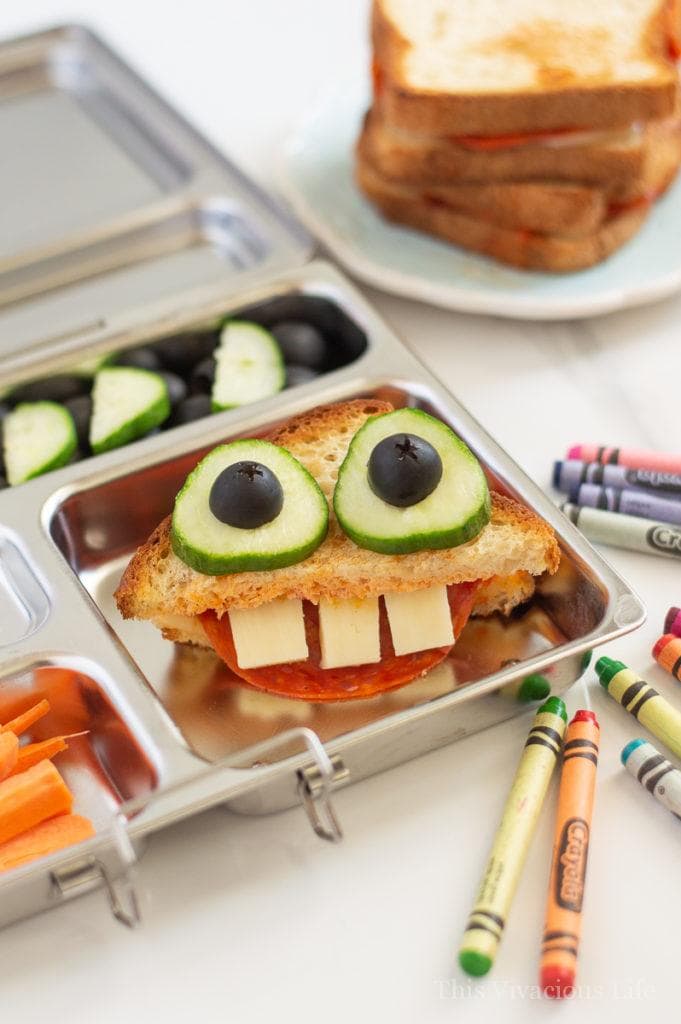 Homemade Lunchable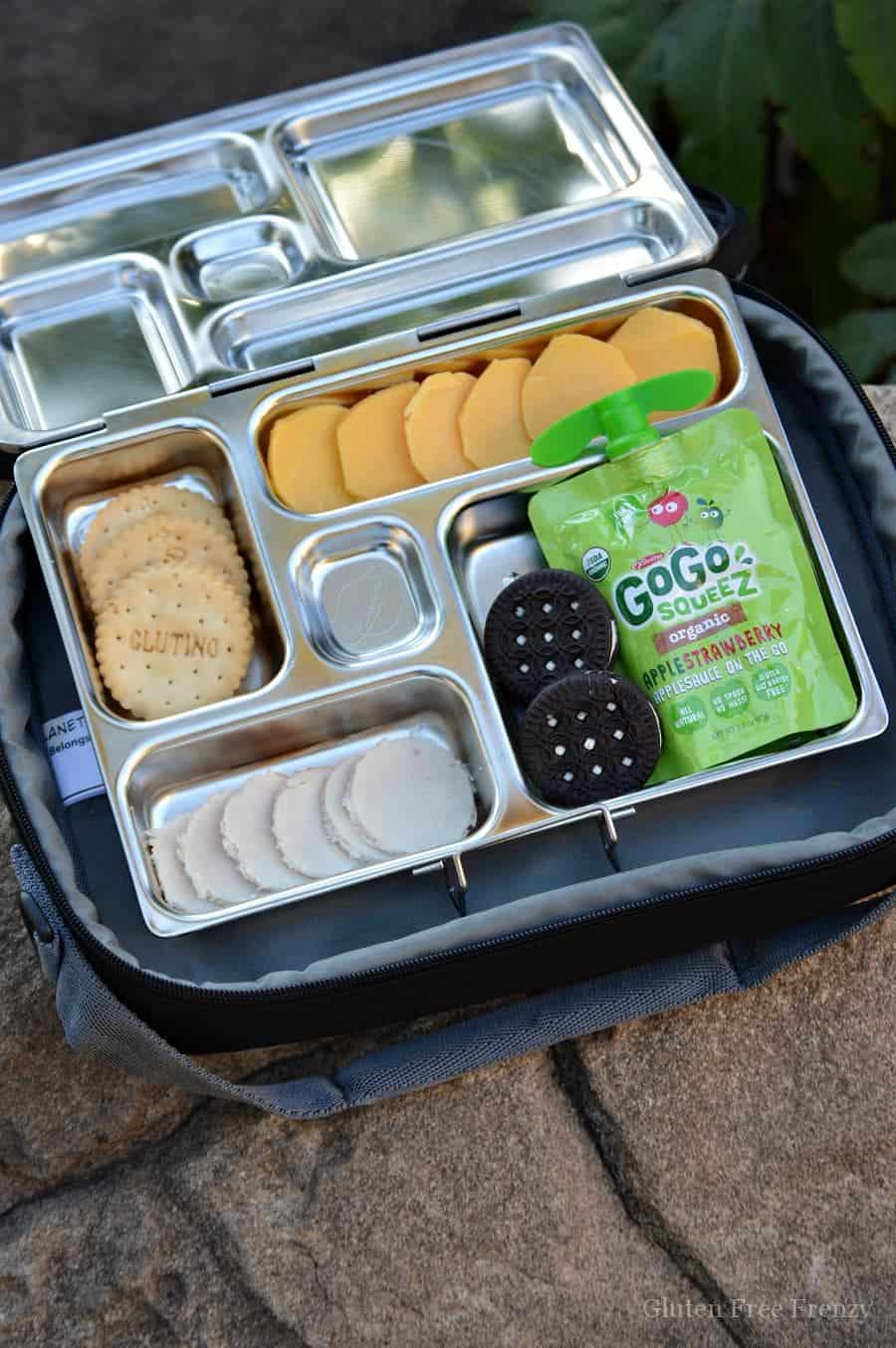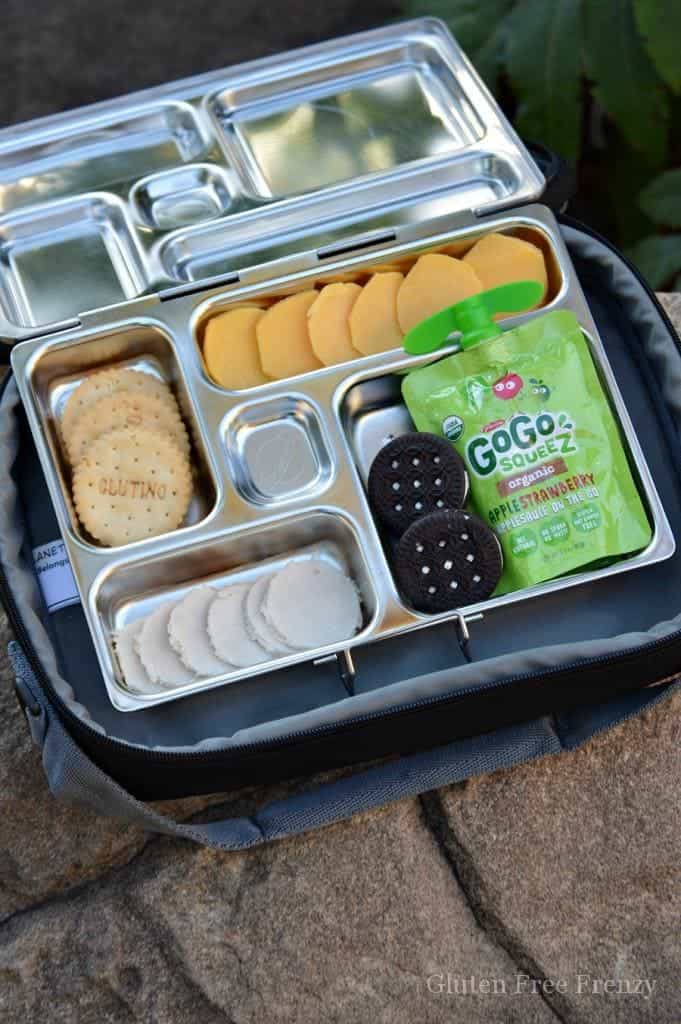 *Thank you to Good Karma for sponsoring this post. I was provided with monetary and product compensation. All opinions are my own.