This easy banana split bar is perfect for your next birthday gathering or summer barbecue.
An easy banana split bar is an excellent icebreaker for any gathering. People can visit while they fix their favorite dessert.
I love how from this easy banana split bar is for any party or gathering big or small. You can easily put this together and wow your guests with how cute it looks when they arrive. Whether your gathering is more grownups, kids or a mixture of both everyone will love this dessert bar.
You all know I love to throw a party. The best ones usually have something for the guests to do on their own. Whether it be a game like the yard yahtzee we had at our summer block party or putting together a mouthwatering banana split like they do with this easy banana split bar, it's a great icebreaker. It gives your guest something to do when they arrive and lets you still be the host while not leaving guests to just sit and wait for you to lead.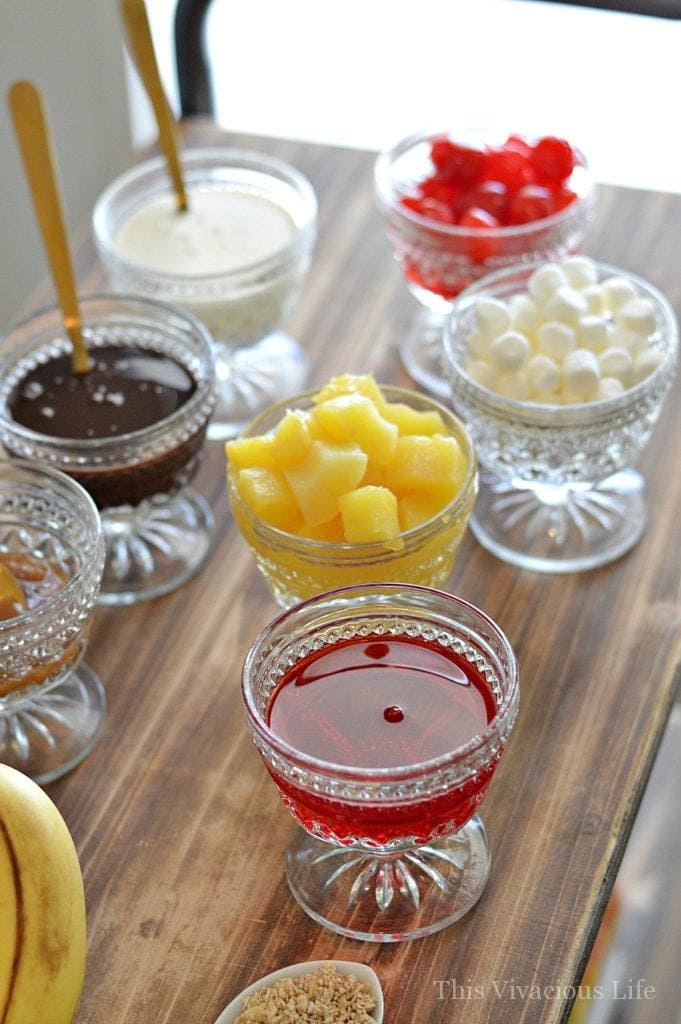 Of course any toppings will do but the key to having a delicious and easy banana split bar is to have a nice variety. Here are some of my favorites:
chopped peanuts
maraschino cherries
whipped cream
fresh sliced strawberries
hot fudge sauce
caramel
marshmallow sauce
peanut butter sauce
mini marshmallows
chopped pecans
chocolate chips
smashed cookies
gummy bears
mochi
chocolate sprinkles
rainbow sprinkles
cereal
Don't feel like you need to have all of these toppings on your easy banana split bar. Simply pick the ones you like the best, at least 8 to 10. You will obviously need fresh bananas as well and a couple delicious types of ice cream. I love Perfectly Free new pints because they are free of gluten, dairy, soy, egg, shellfish, peanuts and tree nuts. They make it easy for everyone to enjoy ice cream even those with allergies. You can choose from the three deliveries just flavors of fudge swirl, strawberry sundae and caramel café.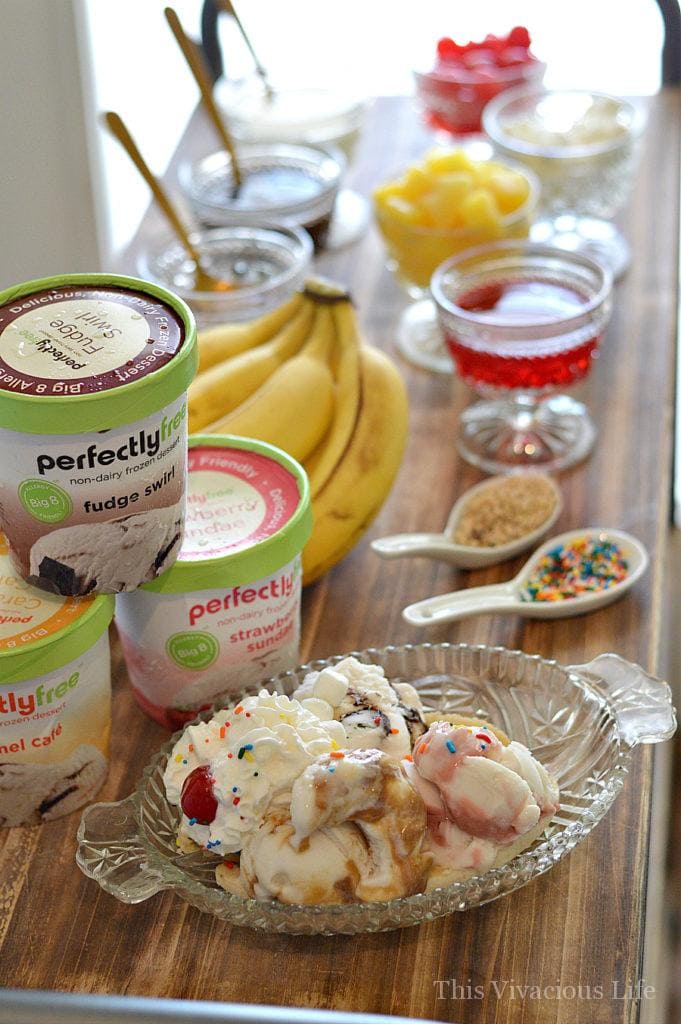 No matter which things you choose to put on your easy banana split bar, keep set up simple and clean.
If you are an ice cream fan, then you are going to love these recipes too…
Peanut Butter Ice Cream Topping
Gluten-Free Peach Granola Yogurt Pops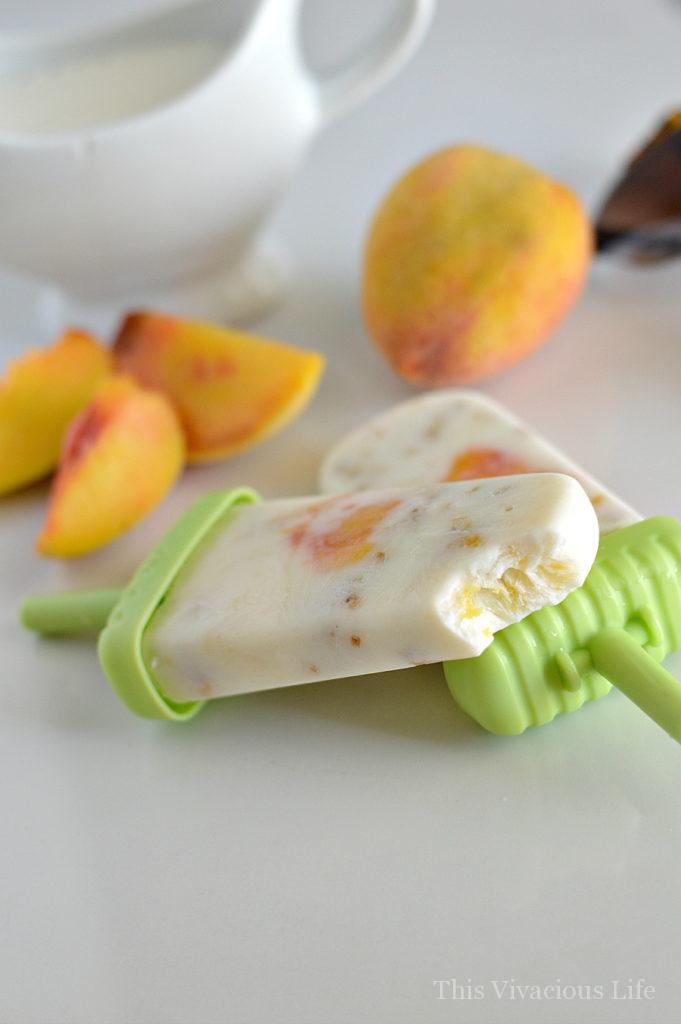 Gluten-Free Fried Ice Cream with Creme' Anglaise
*Thanks to Perfectly Free for sponsoring this post. I was provided with monetary and product compensation. All opinions are my own.