this post may contain affiliate links
This easy foot bath will only take you minutes to make and will leave your feet soft and silky smooth.

Finding a cleansing bar that is gentle enough for the whole family can be a tough. I am so happy to partner with Dove which gently cleanses skin.
I am excited to share this easy foot bath with you guys. We use an easy to find, gentle Dove Beauty Bar that is perfect for the whole family. Unlike basic soap bars, Dove Beauty Bar gently but effectively cleanses, leaving soft, smooth skin. Little toesies can be gently cleansed in the same easy foot bath that mama enjoys as a relaxing experience.

I was never a bar soap kind of gal, because I didn't like that "squeaky clean" feeling that it left my skin with. That was, until I found Dove Beauty Bar. A recent Dove survey found that 86% of dermatologists report that the "squeaky clean" feeling means your skin might be stripped of the moisture and nutrients it needs. Dove cleans beautifully and won't strip away skin's moisture like soap can. Dove Bar doesn't leave behind that dry, tight feeling that ordinary soaps can, which can be a sign of dry skin damage.
I love that I can wash off the grime of the day without sacrificing my sensitive skin. I personally love that this Beauty Bar is so easy to buy at your local grocery store as Dove Beauty Bar is sold at mass, food and drug retailers nationwide. So, while I enjoy it here on the West coast, you can enjoy it on the East coast as well.
In our house, we have lots of little toesies. That means that this mama is concerned with more than just my own. I love that Dove Beauty Bar is the #1 Dermatologist recommended Bar and the #1 Pediatrician recommended Bar. Finally, I can use one cleanser for the whole family. I can't tell you how much time this saves, and it is more cost-effective. Especially from when I used to buy three different cleansers for us, the kids and the littlest ones in our family.
With Dove, there is no need to buy 5 different cleansers for 5 different people in your home. Dove Bar can give you and your family nourished skin with one convenient product. Plus, if you have a little mischievous child like mine, the Dove Beauty Bar is way more convenient than the bottle of body wash that they will dump out the very first bath they are given.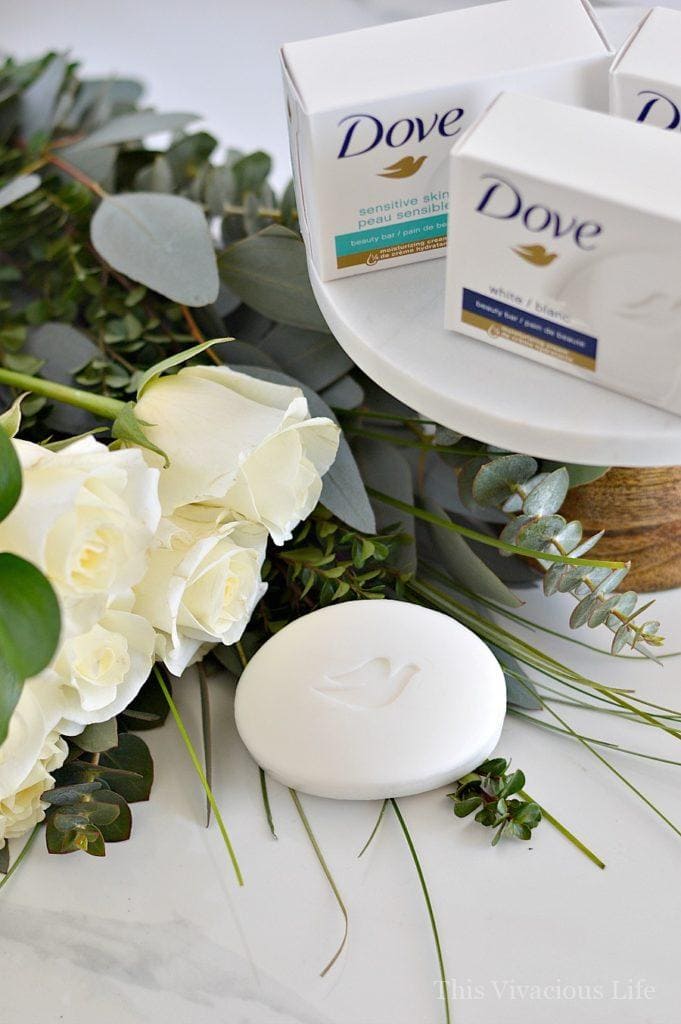 Easy Foot Bath
2 C water
1 Dove Beauty Bar
1 rose, petals removed
Place all ingredients into a basin and soak those tired feet for 10 minutes, then gently wash with the Dove Beauty Bar. Rinse and dry completely. For an extra boost of comfort, do this easy foot bath right before bedtime. Then simply slip into some comfy socks for the night.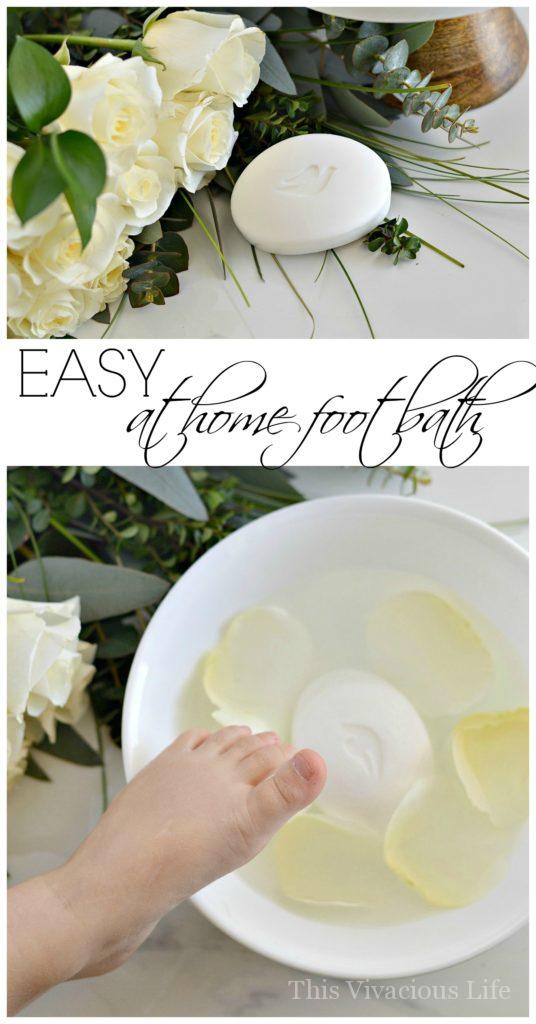 This is a sponsored post written by me on behalf of Dove Beauty Bar.