Here are some of our favorite easy vegan snacks. They are easy to put together in a snap.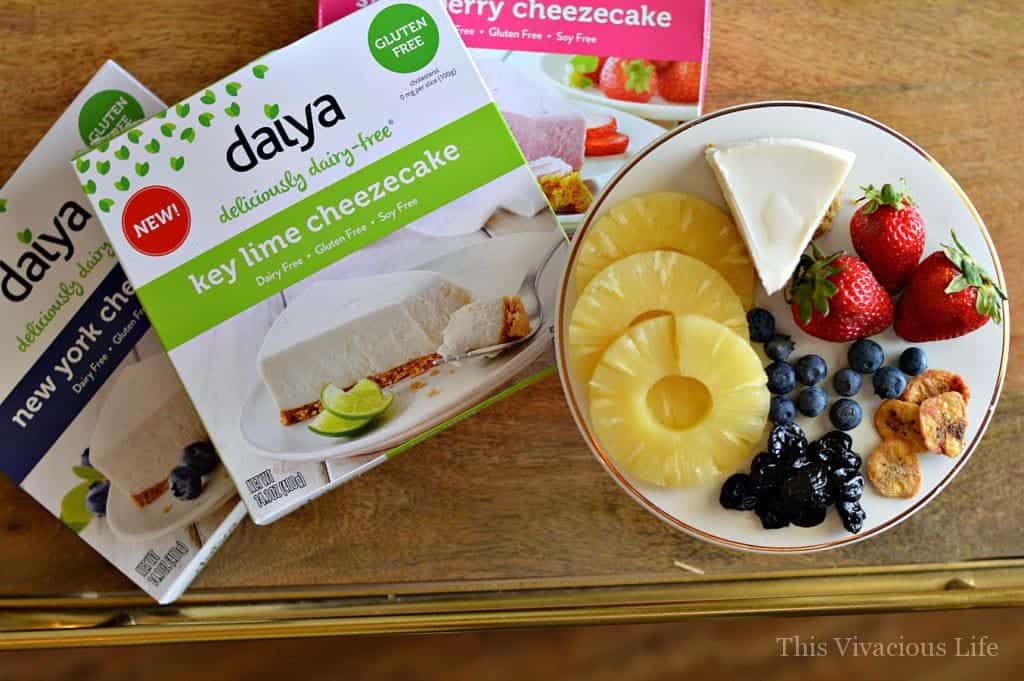 Easy vegan snacks are something everyone can enjoy not just those who follow a strict vegan diet.
Some of the best easy vegan snacks are made in nature and easy to just pick and eat right from your garden. There are others though that man has perfected as an amazing vegan snacks!

I love putting together a beautiful fruit platter complete with fresh, raw nuts. Put it on a mini six-inch cake stand and you have a beautiful presentation as well. Fruit plates aren't the only great option for serving snacks to a crowd. I just love Daiya Cheezecakes!
Even though I'm not vegan, I just can't get enough of this delicious treat. They are smooth, creamy and have the perfect tang. They also have dairy-free pizzas and yogurt that those who are dairy-free can enjoy. Daiya's rich and creamy Cheezecake is irresistibly decadent from the first bite. Made with an artisan, gluten-free crust, Daiya Cheezecake is available inKey Lime, Chocolate, Strawberry, New York and a new limited edition seasonal flavor, Pumpkin Spice.
Plant-based living is a growing trend because of known environmental and health benefits but the majority of people still don't know how to embrace it. Whether you're dairy-intolerant, allergic, vegan, or simply living a plant based lifestyle, Daiya allows you to enjoy delicious foods without compromise.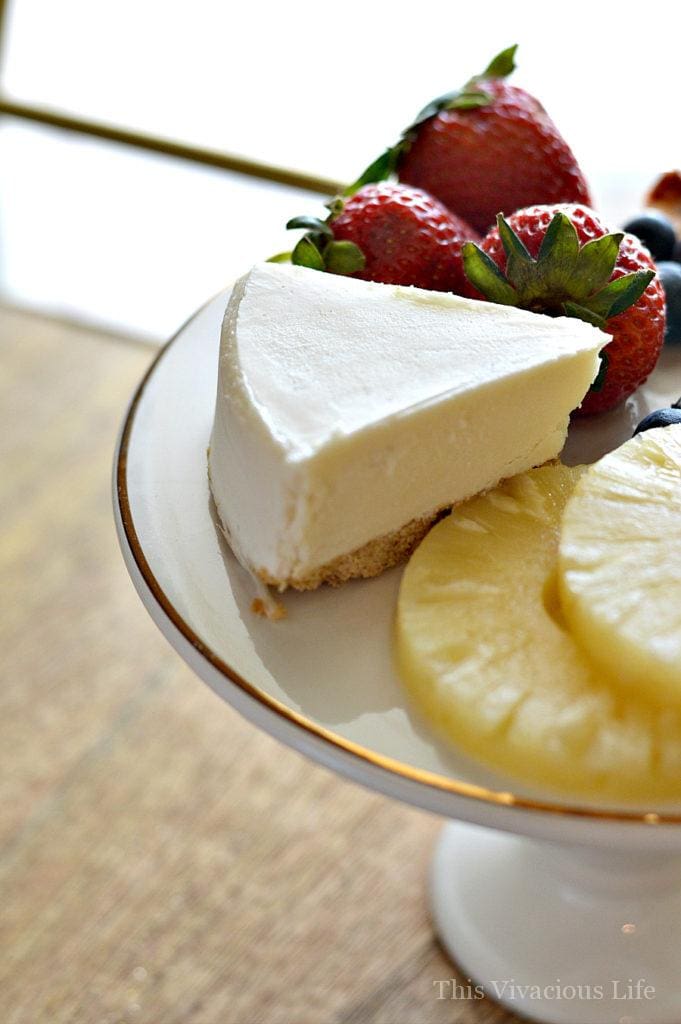 Here are some more of my favorite easy vegan snacks…
Strawberries sliced with sugar
Homemade parsnip chips
Ants on a log with raw almond butter
Banana chips
Baked apples with cinnamon, raisins and vegan granola sprinkled on top
Daiya Cheezecakes (my favorite is the key lime but they also have chocolate, original and strawberry varieties)
Fresh cut veggies with Daiya vegan ranch dressing
Spicy roasted chickpeas
Carrots dipped in vegan bean dip
Air popped corn
Mixed olives
Rice crackers with hummus
Vegan powerballs
Sliced apples topped with almond butter and vegan chocolate chips
And here is some more about Daiya brand products that I knew I enjoyed learning about…
  

Daiya

, the makers of delicious plant-based alternatives that are free of dairy, gluten and soy, makes it easier than ever to incorporate plant-based foods into your everyday lifestyle.

  

Daiya is dedicated to helping health-minded consumers learn step-by-step how to incorporate plant-based foods into their everyday lives, and we're partnering together to help people get started.
*Thanks to Daiya for sponsoring this post. I was provided with product and monetary compensation. All opinions are my own. This post may contain affiliate links.