this post may contain affiliate links
These edible ice cream snowmen are a super fun holiday activity for kids.
Kids and grown ups alike will love to put together these edible ice cream snowmen and gobble them up after.
My husband had the best idea for this edible ice cream snowmen activity. I was seriously so proud of him when he mentioned it! I guess he's been around me too much preparing little activities with the kids. It was a really good idea though when I asked what fun activity we could do during the holidays with perfectlyfree® non-dairy frozen bites.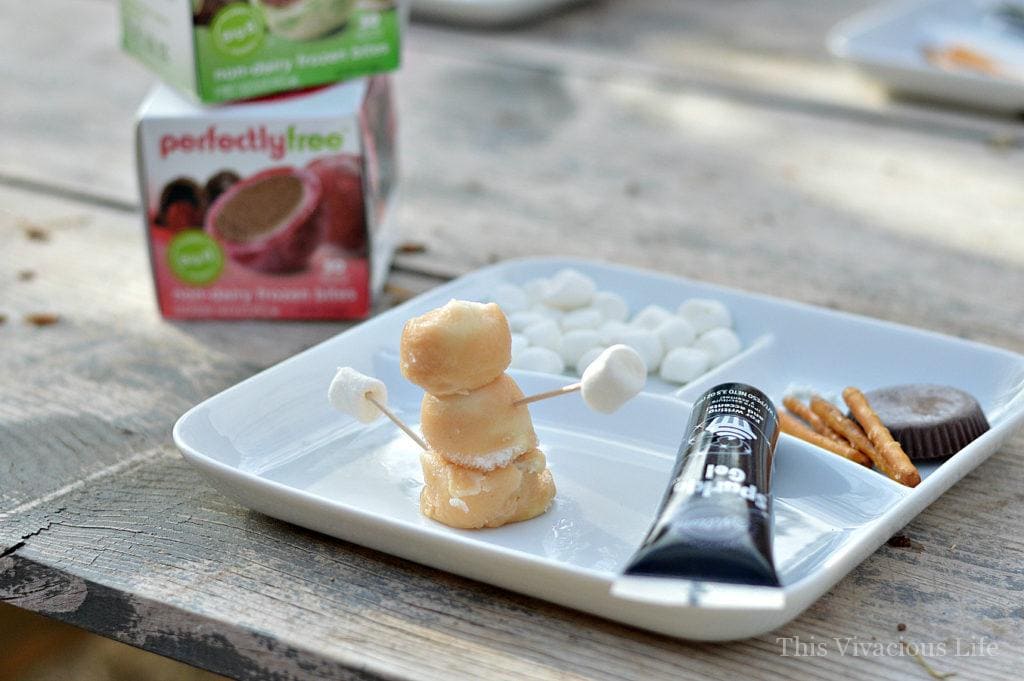 These little top 8 allergen free frozen bites come in a variety of flavors including cocoa and vanilla, salted caramel and vanilla, cherry and vanilla, blueberry and vanilla, orange cream and chocolate mint.
These edible ice cream snowmen are super easy to put together. Just grab some perfectlyfree® top 8 allergen free bites, shredded coconut, toothpicks, mini marshmallows, gluten-free candy corn, edible black gel, marshmallow fluff and strawberries.
Using toothpicks, secure three balls on top of each other. Let the kids put the toothpicks in for arms and then push mini marshmallows on them. Put a toothpick in the top of the snowman's head and place a strawberry with the greens sliced off for a hat. Use the black gel to secure a candy corn for his nose and make eyes and a mouth.
You can use the marshmallow fluff and a knife to spread on the body then sprinkle with shredded coconut. Or you can just use them as snow on the ground for the edible ice cream snowmen.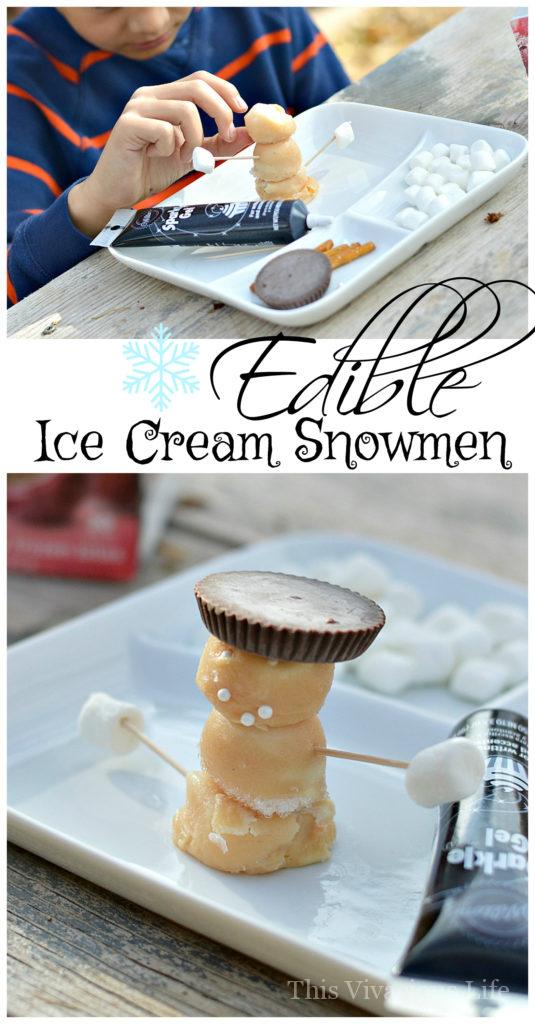 If you like this then be sure to check out our other similar activities…
Christmas in July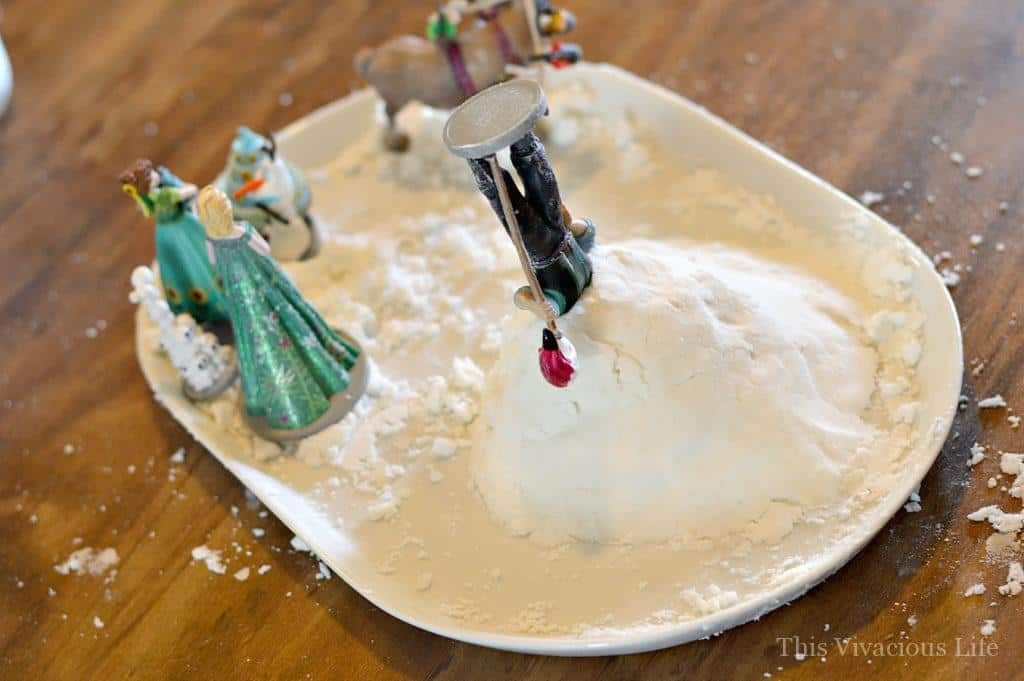 Flannel and Flapjacks Party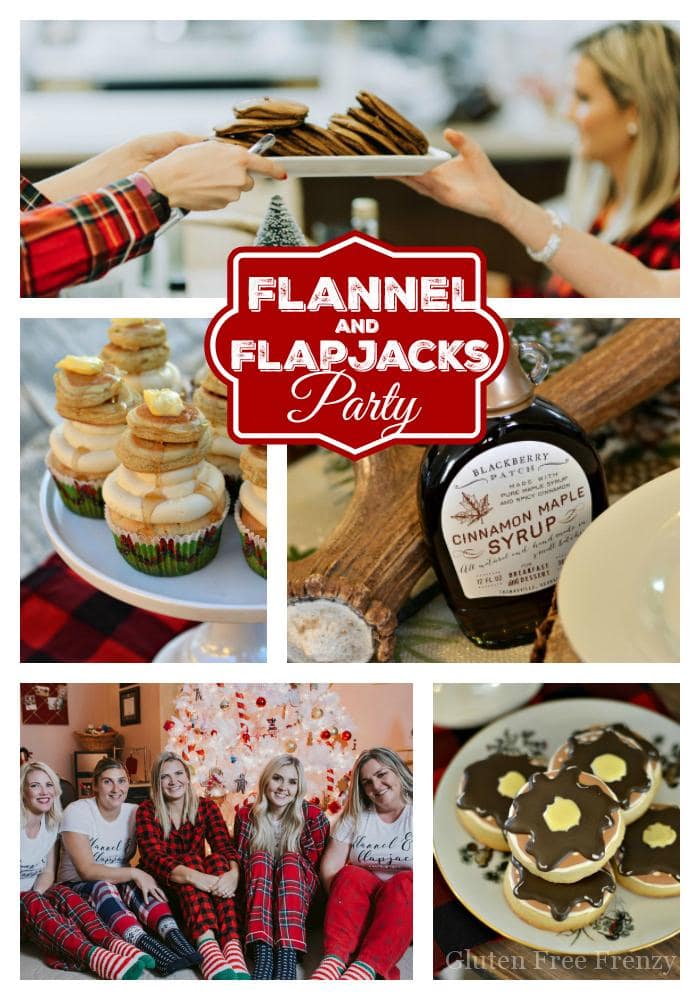 *Thanks to Perfectly Free for sponsoring this post. I was provided with monetary and product compensation. All opinions are my own.