this post may contain affiliate links
This post was sponsored by our friends at EcoVacs and Bosch/Nutrimill.
This foodie holiday gift guide is sure to help you find the perfect presents for everyone in your life.
I wanted to put together a holiday gift guide with some of my favorite things that I have enjoyed giving and receiving.
I hope you guys find this foodie holiday gift guide helpful. I've rounded up some of my very favorite gifts that are both fun to receive and functional.

First up, for those of you bakers who really like to go all out and grind your own flours, the NutriMill Harvest is an excellent gift.
You can use it to save tons of money by grinding your own, especially when used for gluten-free flours. Like, think .40 cents a pound vs. upwards of $4! Now that's savings!

Another gift you wouldn't think of for the foodie friend or family member in your life is an Ecovacs robotic vacuum. But let me tell you, it is one of the best gifts to give!
Most foodies spend lots of time in the kitchen making a mess cooking or baking. Ecovacs takes the stress out of keeping the kitchen and house tidy by doing it for you.
I love that my floors are so clean and I don't have to do anything myself anymore! Every morning at 9am my little Deebot (as we lovingly call him) starts up and gets the job done.
With this gift, I not only get the gift of clean floors but also the gift of time because I don't have to spend hours a week doing it myself. I honestly can't recommend the Ecovacs Deebot robotic vacuum enough!
I will always be the first to recommend foodie books as well. Voracious by Cara Nicoletti is literally one of my favorite books…EVER! It just fed my foodie soul!
She brings so many stories to life for me since I speak food. I am crossing my fingers she comes up with another book.
I am also a HUGE Magnolia/Chip & Joanna Gaines fan. Well, our whole family is. My little four year old girl walks by a magazine with them on it and nonchalantly says, "Hey mom there's Chip and Jo…"She makes us laugh all the time with her love for them.
I have to tell you guys, her new Magnolia Table cookbook is in my top three favorite cookbooks ever. It reads like a novel with so many great memories and stories. You won't be able to put it down!
I also love the recipes. I have made the salads and buttered nuts many, many times. My kids even help me make them now and gobble them right up!
I also look forward to receiving the Magnolia Journal every quarter. It always inspires me and makes me feel excited for that season.
If you haven't yet, I HIGHLY recommend listening to their book, Magnolia Story on Audible. It is so funny to hear "Chip and Jo" narrate it.

Some other great foodie book ideas include those photographed above, May We Suggest by Alison Pearlman and Nourishment a five year taste journal and memoir. Both are published by Agate.
Here are some other items on my holiday gift guide this year that I highly recommend…
The Instant Pot is something everyone will enjoy. We have so many great recipes to create in it too but one of my favorites are our instant pot artichoke dip.
Our creamy Italian chicken, instant pot hamburger soup and gluten-free pineapple upside down cake are just a few more everyone will love.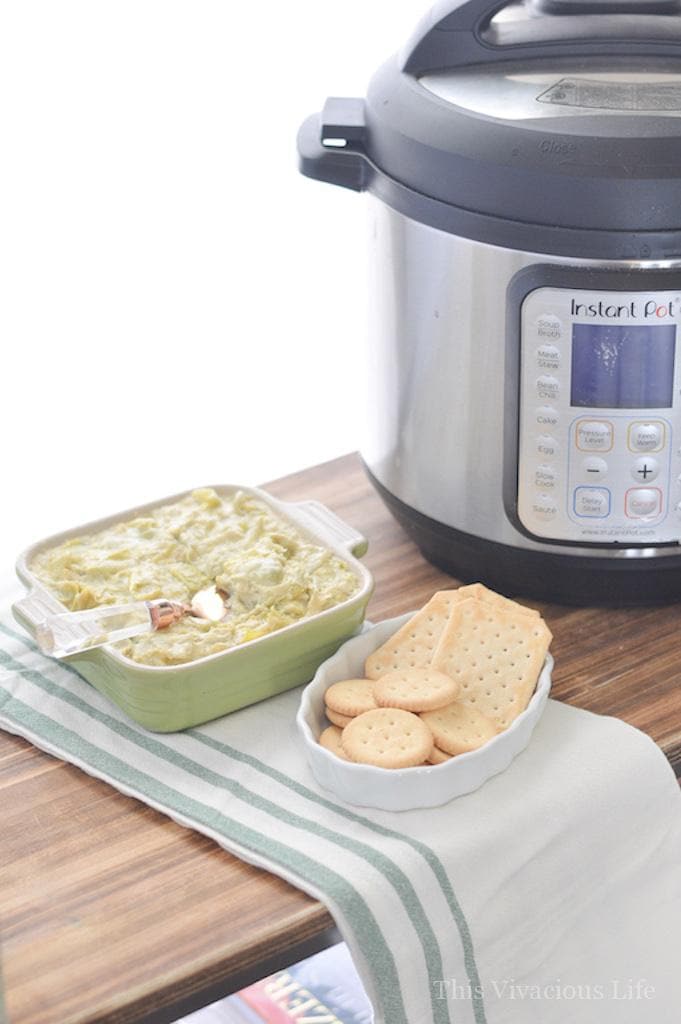 I love that it's a faster way to enjoy slow cooker type meals. When I say fast, I mean really fast like under 30 minutes!
This Crated With Love date night subscription box is another fun gift that often times is themed around food. Just look how cute this box was!
An Amazon gift card is always a good idea. Basically everything is on Amazon now and any recipient would be happy to get the gift of everything right?
Blendtec is another fantastic idea especially for those who like to make smoothies. My husband literally uses his every day. This blender is top-notch and the same one that Jamba Juice uses.
And since not everyone is into cooking here a few of my favorite non-cooking gift ideas…
Letter board
Anthropology blue candle
Passion planner
Sharpie no bleed markers
Cabin socks
The book: Voracious by Cara Nicolleti
If you like this post be sure to check out these…
Gluten-Free Charcuterie and Cheeseboard
Apple Themed Teacher Gift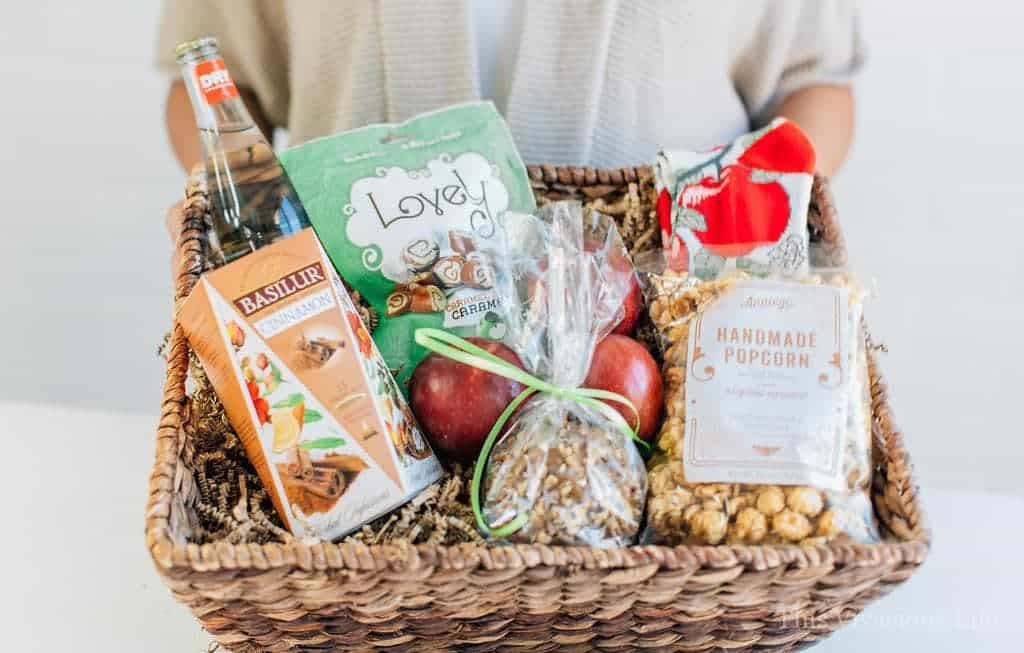 Homemade Teacher Appreciation Gifts
*This post contains affiliate links. This means I receive a small portion of every sale.