this post may contain affiliate links
You've probably heard of all the Galentines rage these days. This Galentines Day favorite things party is sure to make your favorite gals year.

Host your own Galentines day favorite things party with a few simple ideas.
You may think that this Galentines Day favorite things party is because of all the rage that the word Galentines is raging this year. However, I started holding my own Galentines Day favorite things party last year. Us girls had so much fun that I decided to keep the tradition going.

Last year, when I started looking for ideas there wasn't much of anything. I even created a Galentines Pinterest board to help others because I knew it was going to blow up soon. This year though, it seems as if Galentines is even more of a hot holiday than Valentines Day.
For our theme this year, I went with a classic red and pink set up and a traditional Leslie Knope waffle bar. The waffles were even pressed into heart shapes which made them all the more festive. I served them up with my famous buttermilk syrup, fresh strawberries and homemade whip cream. Of course, chocolate chips were also a must. Served up on jadeite cake stands, it was a soft touch next to the bold red roses.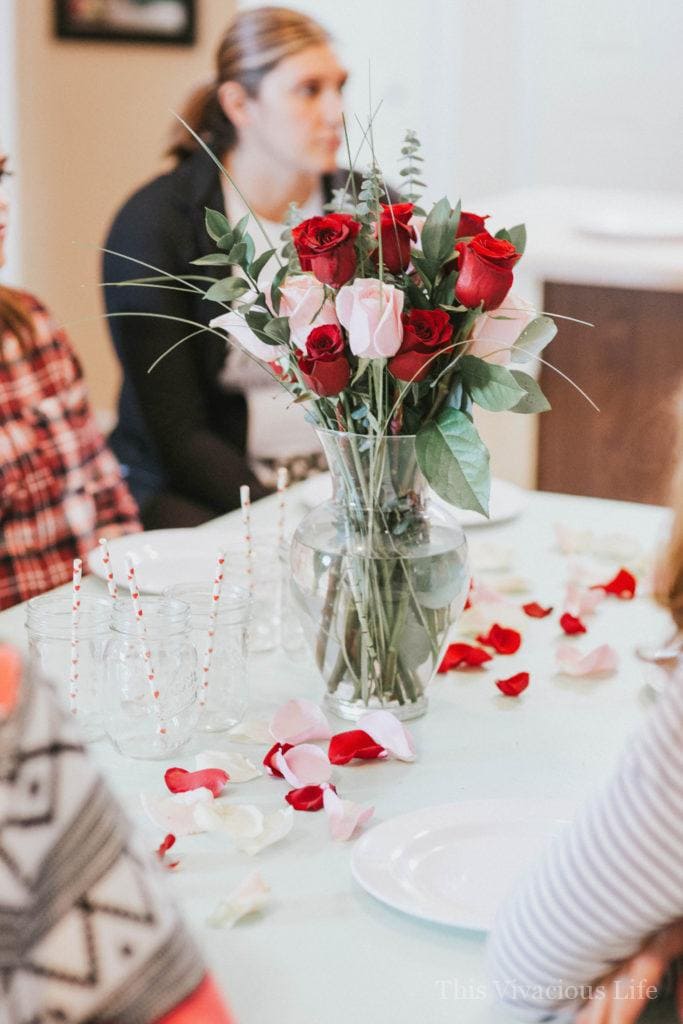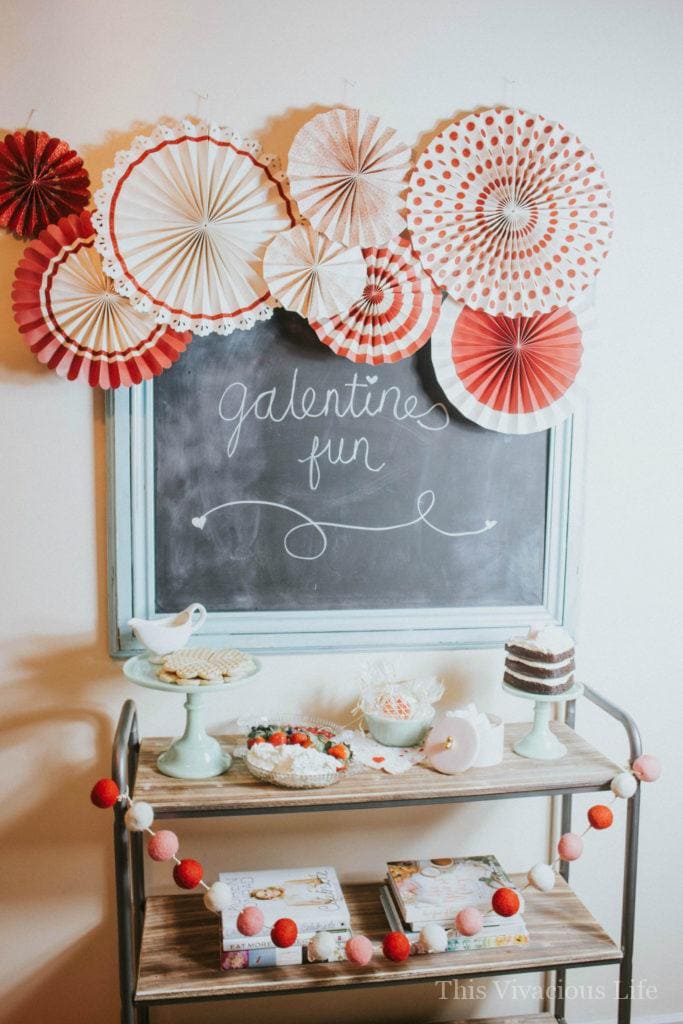 For our entry way table, a bunch of festive tissue paper fans and a Valentine's pink felt ball garland
 were the perfect touch without spending too much. Fresh flower arrangements are an absolute must for your Galentines Day favorite things party. They make almost every woman feel happier. I recommend using some of the extra rose petals for decorating your dinner table.
Heart printed straws add just another touch of whimsy to your fun girls night in. No matter what drink you serve up, they will be a nice addition that everyone will love.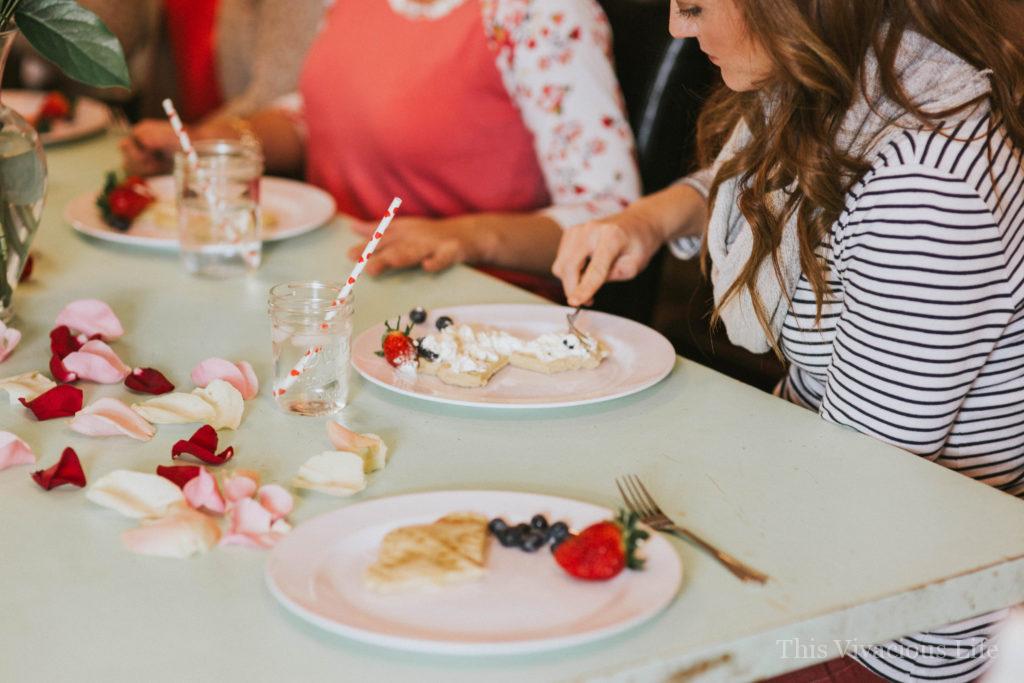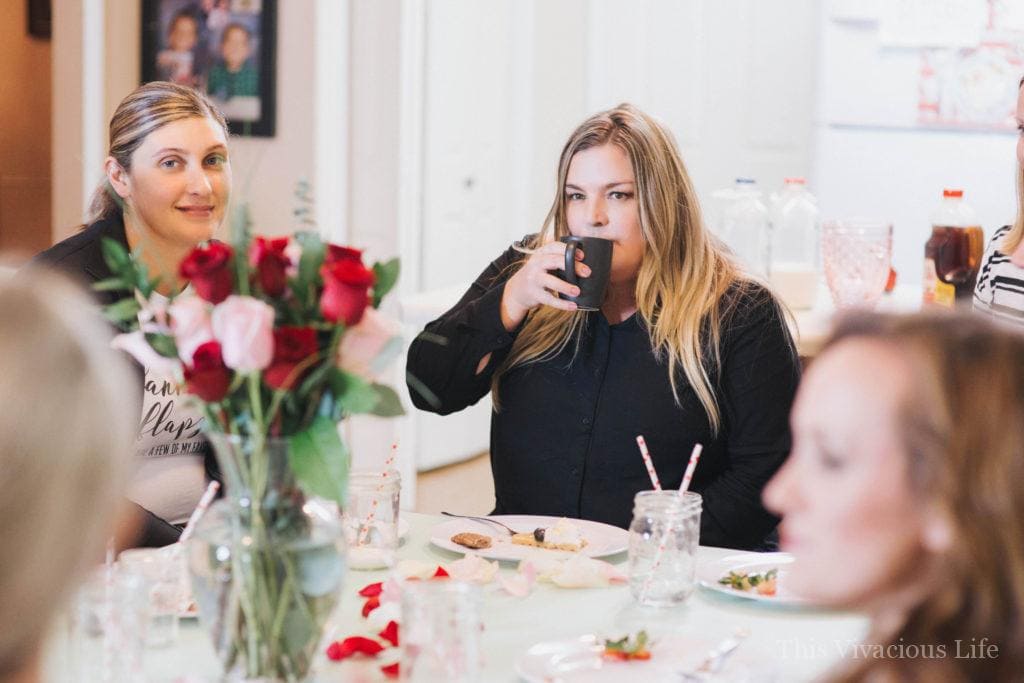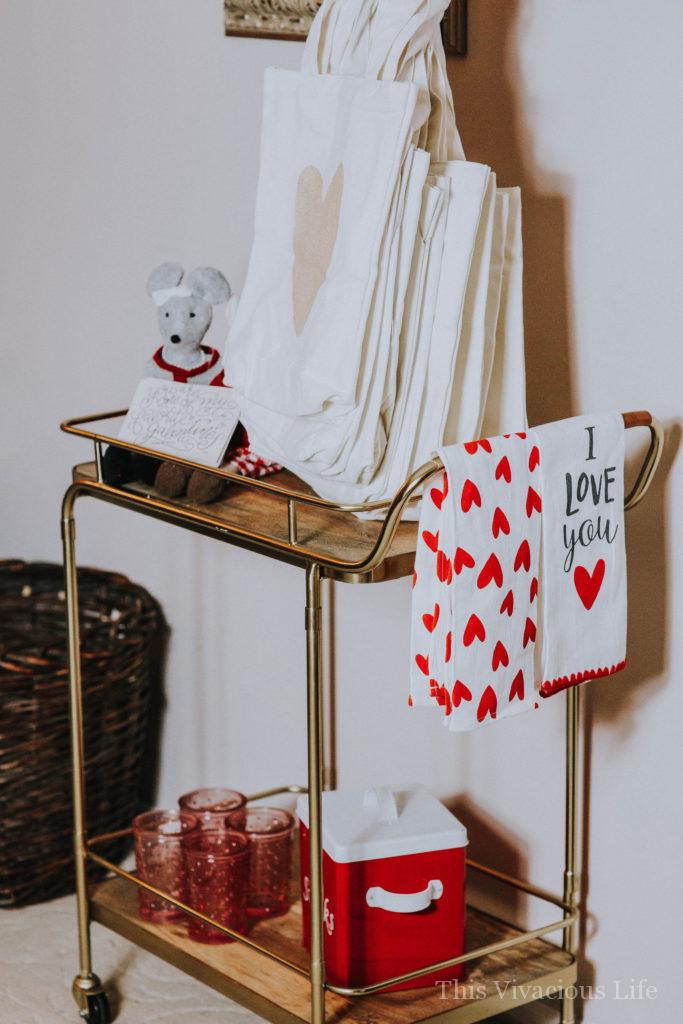 I always love giving the girls a little something to take home with them. This year I decided to do gold heart printed canvas totes. I figured they needed something to carry their favorite things goodies in when they left. I also couldn't resist these darling Galentines Day cards from one of my favorite creatives, Lily & Val. They were so kind to send them our way.
To keep things moving, I like the idea that Jenny from Jenny Cookies shares in letting the gals choose some gifts quickly after they arrive. Save the others for after a game or dinner to give them something to look forward too.
While you can host yours however you like, I always ask my friends to bring two different favorite things and three of each. Our dollar limit is small, just $5 but it works well for everyone right now. Every girl brings $30 worth of gifts and goes home with $30 in gifts. It is fun to see what everyone brings and why it's one of their favorite things.
This year I decided to do pink glass pitchers and grey clutches filled with printed dessert napkins. What would you bring to a Galentines Day favorite things party? Want to win some of my favorite things worth over $250? Head over to our Instagram page and enter…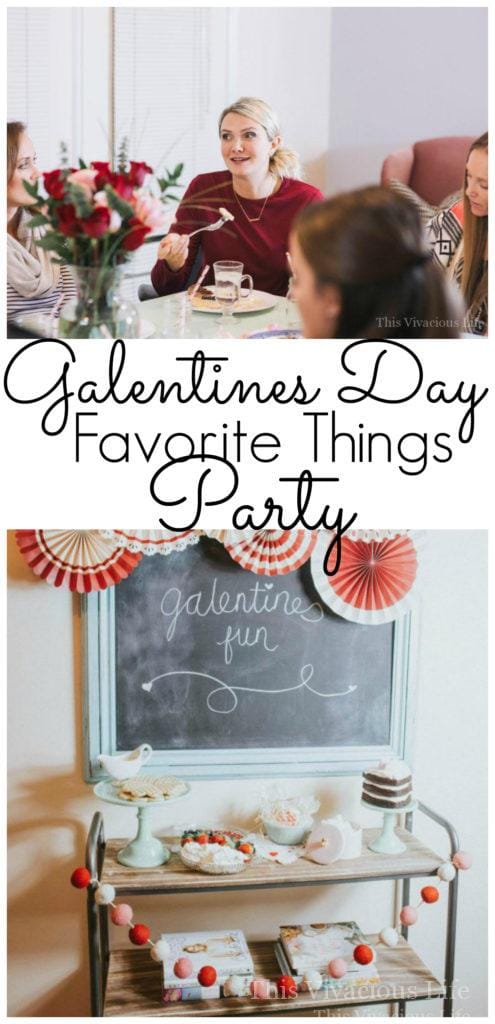 Photography by Tyree Shaw Photography