this post may contain affiliate links
As a new mom myself, I'm excited to share these tips for getting sleep with a newborn featuring Owlet.
If you have a brand new baby yourself then you know that getting sleep with a newborn can be tough. Use these tips to help you out…
Below you will find my favorite tips for getting sleep with a newborn featuring Owlet. When I saw this awesome new gadget, I knew it would be the number one thing that would help me get a peaceful nights sleep with a tiny baby. Boy was I right. The Owlet provides me with so much peace of mind. Their smart sock tracks heart rate and oxygen of your infant while they sleep.
When I was young girl my little brother was taking a nap when all of the sudden my step mom had an urgent feeling to check on him. She did, only to find that he had stopped breathing and had turned blue. They immediately called the ambulance and paramedics came and were able to revive him but it was a very close call. He was put on the monitor for a year.
Ever since seeing that myself first hand, I've been paranoid about newborns sleeping. When I had my own children, I knew I needed something to help ease my mind. Nine years ago the only thing I could find was a sensor pad which worked for the time being. However, we got a lot of false readings when the baby would roll off the pad. When I found out I was having our fourth, I knew right away the gift I wanted most was the Owlet. Speaking of fourth, check out our post on being pregnant with your fourth child, what it's really like. 
I can't even begin to tell you how much I've loved it! There's an awesome dock that sits right next to my bed for me to easily turn off and on. I can also check an app on my phone to see the babies exact heart rate and oxygen levels. It came with three different socks sizes, giving babies for the perfect fit at all stages of his life. I love that the sock can be worn on either foot as well. So if you're looking for more peace of mind and an awesome product that tracks heart rate and oxygen levels, I highly recommend the Owlet as my first tip for getting sleep with a newborn.
Here are a few more tips…
-Try a free app like Calm that plays peaceful music or reads bedtime stories to you (this is a new development for me with our fourth child and I've loved it!)
-Keep a small bottle of lavender oil by your bed to smell and immediately calm yourself
-Once you enter your bedroom for bedtime, commit to not checking email or social media
-Take a warm bath or hot shower before bed
-Drink warm chamomile tea or another sleepytime tea
-Set a bedtime and commit to sticking to it
-Get a little rubber watch with silent alarm for waking up peacefully in the morning (I use to stress at night about the noise of my alarm waking the baby up in the morning)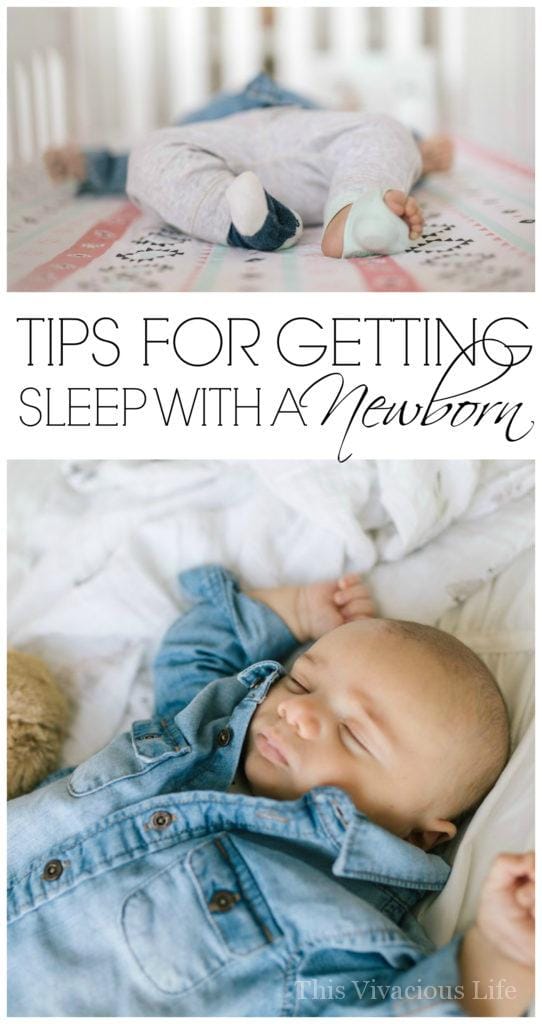 If you like this post, be sure to check these out…
Pregnant with your fourth child, what it's really like 
How to take a mom's day off
Snack ideas for busy moms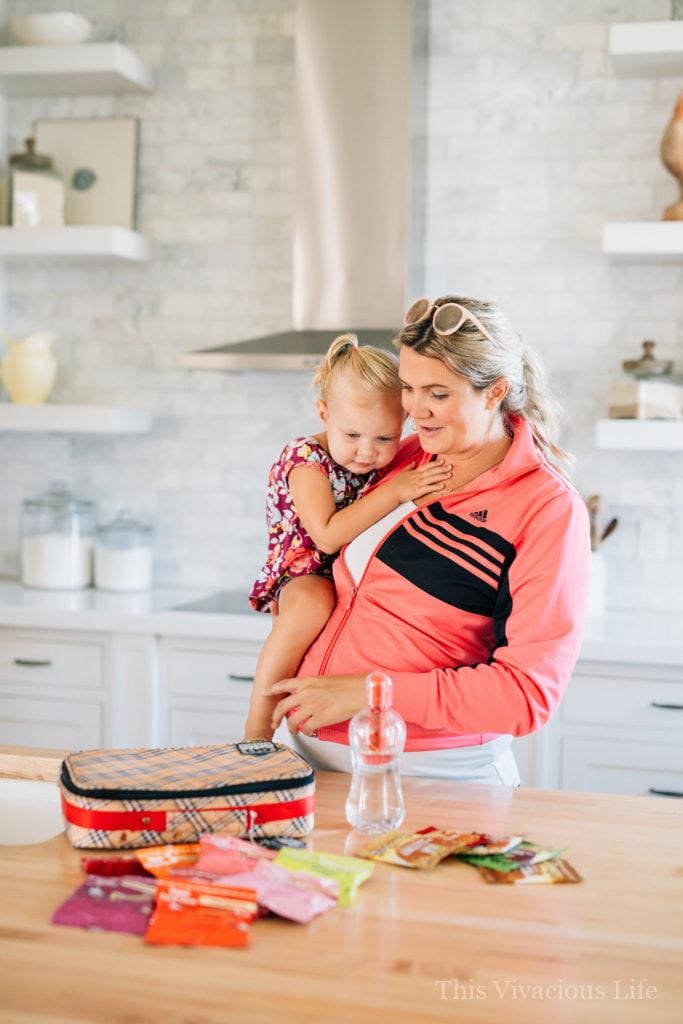 *Thanks to Owlet for sponsoring this post. I was provided with product compensation. All opinions are my own. Photos by Amie Pendle.