These healthy fun afternoon snacks are delicious, interactive and sure to put a smile on your kids faces. Coming up with healthy fun afternoon snacks can be hard but we've got some ideas for you…
My kids ask for a snack every afternoon around 3 pm without fail. While it would be so much easier to just tell them to get whatever they want, I prefer they find healthier options. This can be a challenge though since healthy fun afternoon snacks can be hard to think of at times. I feel like we have done them all. How about you?

While some healthy fun snacks are classic, like ants on a log, it's still fun to create new ideas. One of our very favorite healthy fun snacks are these strawberry banana snakes. They are so easy to make and they always make our kids smile and laugh (which I love). The best part is that they can get hands on and make one for themselves. This is so great for fine motor development.
Of course, keeping things simple is ok too. Simply put a smorgasbord of bite size snacks on a little cake stand. This will surely make your kids smile. We love to include Made In Nature coconut chips, fresh fruit, nuts and a little treat on ours.
These Incredible Foods Perfectly Free non-dairy frozen bites are great for that because the kids feel like I've just given them ice cream and I know they are receiving a healthier version of their favorite frozen treat.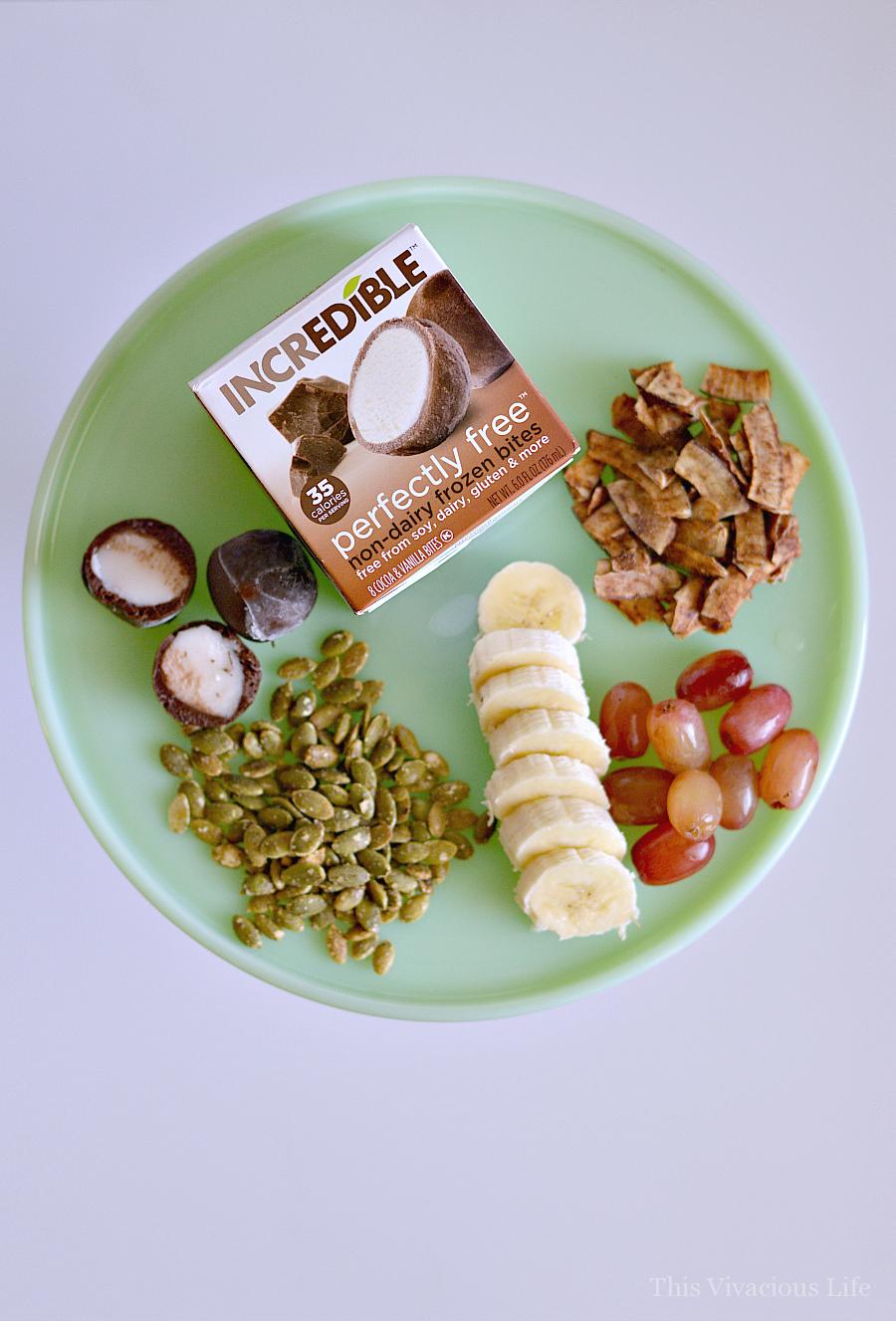 My kids also love these rainy day sandwiches. Surprisingly, they are very easy to make. You can learn more about how we did them HERE. We also like to make donut sandwiches and homemade lunchables.
No matter what you choose, just remember that most kids really love to get involved. Give them simple tasks to help you prepare snacks on the spot or prep them for the week. They are more likely to eat them if they also took the time to make them.
Need more ideas for fun food for kids? Be sure to check out our Pinterest board dedicated to just this.
Photography by Tyree Shaw Photography
*Thank you to Incredible Foods Perfectly Free for sponsoring this post. I was provided with monetary compensation and products. Opinions are all my own and truly reflective of how we feel about these products. They make great afternoon snacks! This post may contain affiliate links.