this post may contain affiliate links
This holiday gift guide is sure to help you find the perfect presents for everyone in your life.
I wanted to put together a holiday gift guide with some of my favorite things that I have enjoyed giving and receiving.
I hope you guys find this holiday gift guide helpful. I've rounded up some of my very favorite gifts that are both beautiful and functional.
First up are these absolutely stunning gift boxes from Wish and Pink. I honestly don't think there's more beautiful gift you could receive. I love that they can easily be shipped to friends and family around the country. Each is handcrafted by the incredibly talented founder, Joelle. So much love goes into each box and you can feel and see at the moment you open one up.
I've had the pleasure of receiving a mom and me baby gift box as well as a fun little box that was specially curated for our Enlighten Retreat this year. When I received the mom and me baby gift, my heart was bursting with joy and excitement for our new little bundle. The wood crates the gifts came in is so stunning that I actually set it up next to my bed on my nightstand. Of course the contents inside were just as beautiful. I could tell that each item had been carefully selected by my dear friend and much thought went into them.
Our retreat gift boxes were also very beautiful and had just what we needed to relax and enjoy our girls getaway. Joelle over at Wish and Pink has created a variety of beautiful boxes all of what you can find on her website. Basically any celebration you're wanting to enjoy, there's a box themed for it.
Here are some other items on my holiday gift guide this year but I highly recommend…
The Instant Pot is something everyone will enjoy. We have so many great recipes to create in it too. Our pork chops with cinnamon apples, instant pot gluten-free spaghetti (can be made in 10 min.) and gluten-free pineapple upside down cake are just a few…I love that it's a faster way to enjoy slow cooker type meals. When I say fast, I mean really fast like under 30 minutes!
A Bosch mixer is sure to make the baker in your life happy. I love that you don't have to stop and lift the lid to mix stuff in. It's also very heavy duty and does a great job when you use the metal mixers. And for those of you bakers who really like to go all out and grind your own flours, the Nutrimill is an excellent gift. You can use it to save tons of money by grinding your own flours, especially when used for gluten-free flours.
An Amazon gift card is always a good idea. Basically everything is on Amazon now and any recipient would be happy to get the gift of everything right?
Blendtec is another fantastic idea especially for those who like to make smoothies. My husband literally uses his every day. This blender is top-notch and the same one that Jamba Juice uses.
And since not everyone is into cooking here a few of my favorite non-cooking gift ideas…
Letter board
Anthropology blue candle
Passion planner
Sharpie no bleed markers
Cabin socks
The book: Voracious by Cara Nicolleti
If you like this post be sure to check out these…
Gluten-Free Charcuterie and Cheeseboard
Apple Themed Teacher Gift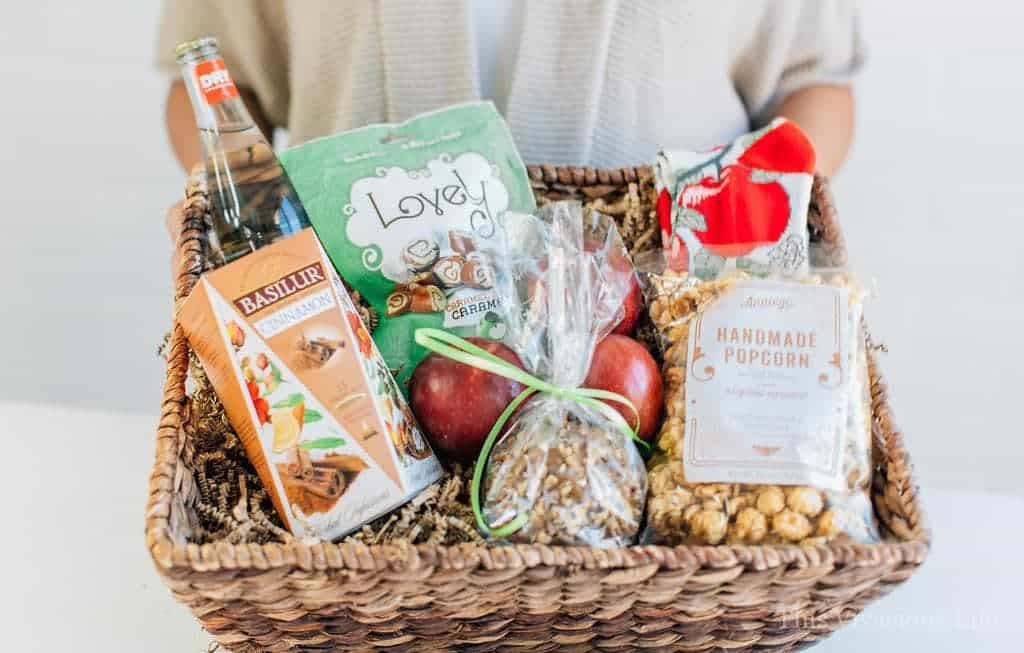 Homemade Teacher Appreciation Gifts