This instant pot gluten-free pineapple upside down cake is super easy to make. It's a delicious dessert that everyone will love.
You guys are going to love this instant pot gluten-free pineapple upside down cake!
The pudding in this instant pot gluten-free pineapple upside down cake makes it a bit more done in a lot more moist. I'm not a huge dry cake fan so unless it's a toffee or pudding cake, I probably won't be eating it.
You guys I have been loving my instant pot! It's amazing how you can cook almost anything in it in a fraction of the time that it takes to bake. For a long time I debated on which one I wanted to get but finally decided on the nine in one so I had all the features available to me.
I will say that I wish I would've gotten the 8 quart instead of just the 6 quart. It would have just been a much better choice for my large family. 
Cooking up meat and soups was a no-brainer but I was excited to try some desserts as well. Since pineapple upside down cake is my absolute favorite, I knew this would be the one to try.
The cakes definitely come out more moist and without the crispy crust but I don't mind. I used a 5 quart glass Pyrex bowl for making this cake so the recipe actually makes two.Notes for this Instant Pot Pineapple Upside Down Cake
Any gluten-free cake mix will work. However, I like the gluten-free betty crocker cake mix or Bob's Red Mill brands.
Be sure to let the cake sit for 10 minutes before you remove it from the pan so the crust has time to crystalize. Otherwise it will be too runny like you see in my video. 😉
If you'd like to exchange the brown sugar for coconut sugar you can.
Instant Pot Gluten-Free Pineapple Upside Down Cake
Ingredients
1 box (15 oz.) gluten-free vanilla cake mix, prepared according to package directions
1 box dry vanilla pudding mix
1 can of pineapple rings and juice
6 maraschino cherries
6 T butter
2/3 C brown sugar
1 1/2 C water
Instructions
Combine prepared gluten-free cake mix with dry pudding and juice from one can of pineapple rings
Spray a 5 quart oven safe cake pan with nonstick cooking spray
Place 3 tablespoons of melted butter in the bottom then sprinkle with 1/3 cup brown sugar
Place three pineapple rings on top of the brown sugar and put maraschino cherries in the hole of each
Pour water into the bottom of your instant pot and place the trivet that came with your pot in the bottom
Pour half the cake mix mixture over the pineapple and lower the bowl into your instant pot onto the trivet
Press the cake button and adjust time to 25 minutes
Once the time is up, release the pressure naturally for 5 minutes then quick release any additional pressure until float valve drops
Unlock lid and using hot pads, carefully remove your cake pan from the Instant Pot
Let cool 10 min. then using a knife, do a circle around the cake to gently remove it from the sides of the pan
Place a plate over the pan and flip the cake over to remove
https://www.thisvivaciouslife.com/instant-pot-gluten-free-pineapple-upside-down-cake/
If you love cake, then you are going to love these Instant Pot recipes too!
Instant Pot Lavender Creme Brûlée 
50 Gluten-Free Instant Pot Recipes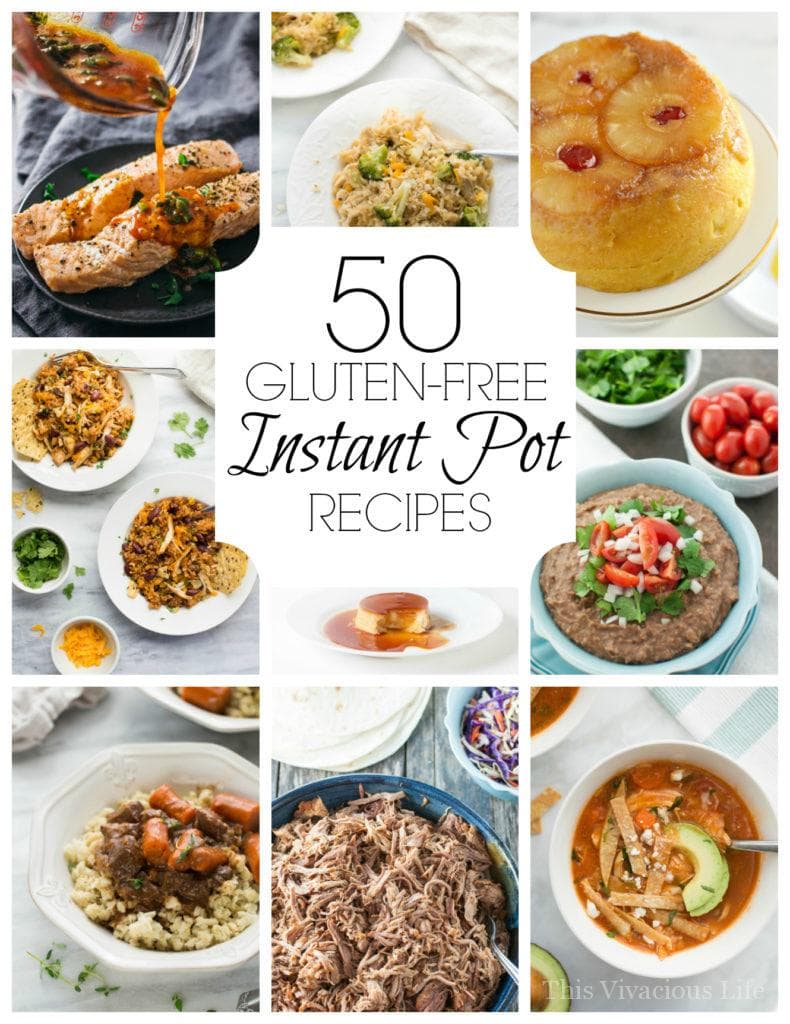 Instant Pot Gluten-Free Mac n' Cheese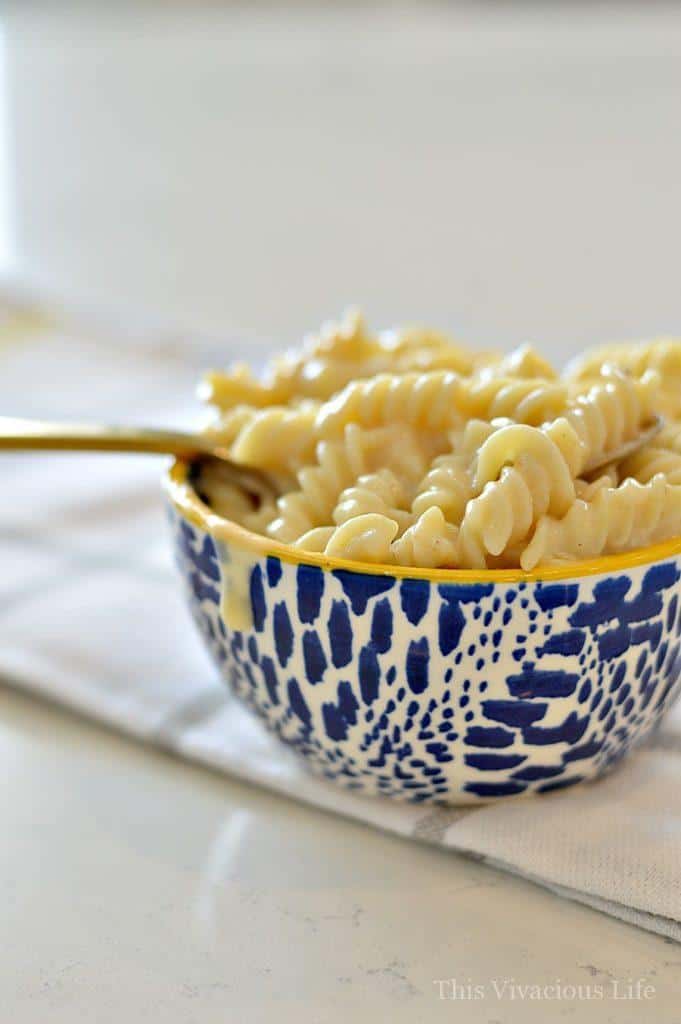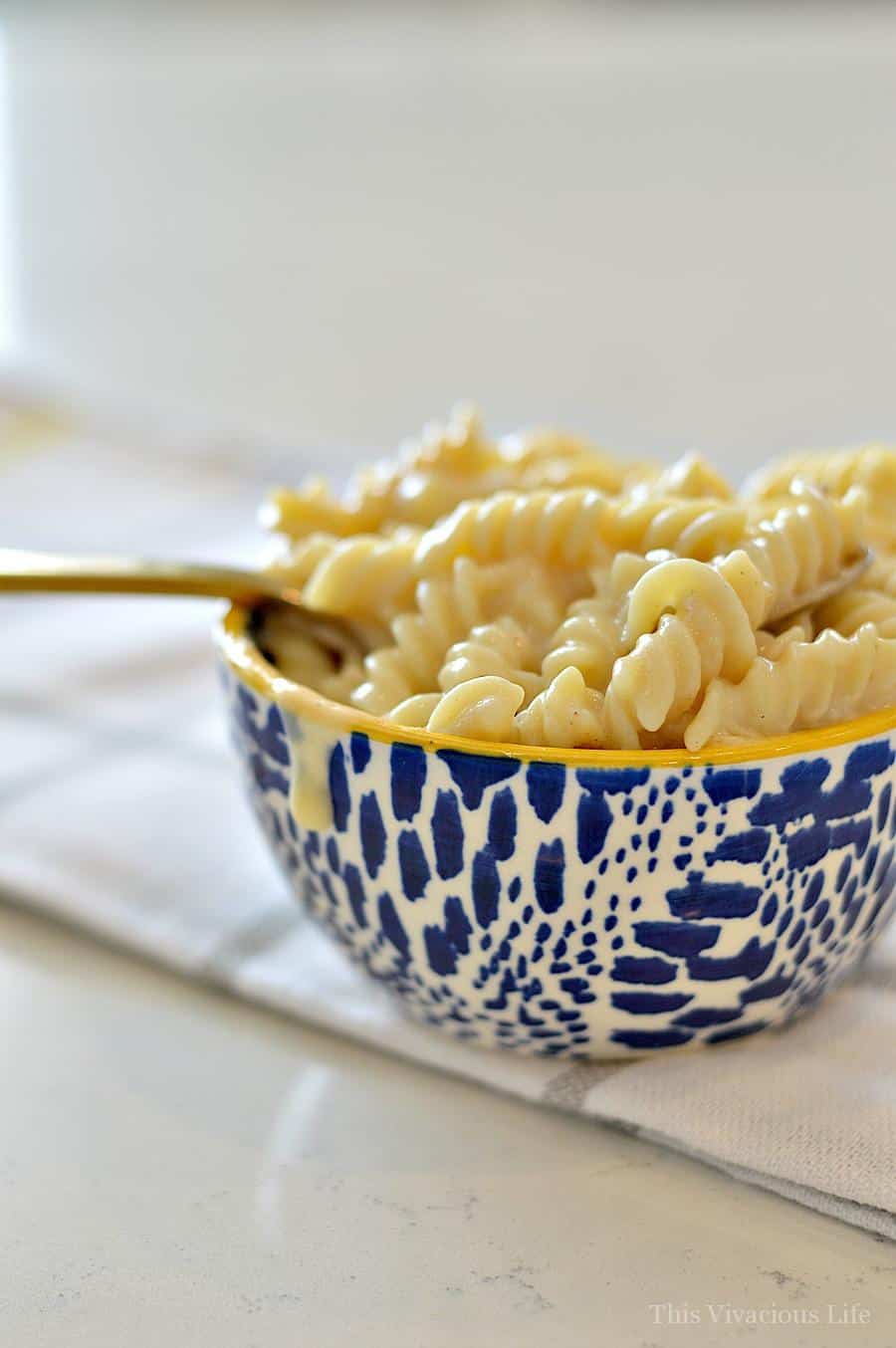 Video from Amie Pendle
This recipe was originally published September 17, 2017.