this post may contain affiliate links
I am literally obsessed with making Christmas magical and after this post, you might be too…Making Christmas magical really is much easier than you think. We are going to show you our secret tool to do it as well as give you some simple yet fun ideas.
So I absolutely LOVE making Christmas magical each year and that in large part comes from Toni over at Design Dazzle. I first saw her at the Pinners Conference in SLC a few years back and was amazed at all the fun things she was doing to make Christmas magical for her family. The biggest reason I was in such awe is because my mom had been doing many of them for us since we were kids and I'd never heard of anyone else doing them. It's almost like we were Christmas soul sisters!
Of course, I immedietely went up and introduced myself and told her all about how much I loved her ideas. We have been friends ever since… In fact, we consider her an extended member of the family now. But that's what traditions do for people, they bring you closer together. So I am going to share a few of our family traditions for making Christmas magical below but first…
For all of you who want this Toni's INCREDIBLE 134 page e-book Making Christmas Magical with ideas, how-to's, checklists and Christmas printables to help organize, inspire and to make it the most magical Christmas ever, we've got a great deal for you! Regularly it is $12.99 (which is a steal) but for my readers, this month only, you get it for only $8.99…whaaaaaat?! Yep, you read that right. So be sure to grab your copy below. Be sure to use code: thisvivaciouslife to get the discount price!
OR
Use code: thisvivaciouslife
These are just a few of the pages you will find in the Making Christmas Magical e-book. I love how easy Toni makes it to stay on task and create memories that will last a lifetime. Her checklists and printables are especially helpful for me as a busy mom during the holiday season.
Now, on to some of our traditions for making Christmas magical…
First, we like to do hot cocoa ALOT. In fact, one year for Christmas, my hubby surprised me with a hot cocoa maker. It is still one of my favorite gifts! I literally leave it out on the counter the entire month of December (and maybe even longer). Below is a little hot cocoa and cookie stand we did for the neighborhood kids. It was a lot of fun.
In addition to making cocoa, we LOVE to make holiday treats and cookies. I've always wanted to be an awesome candy maker but just don't have the patience to follow the exact science that goes into making it. That's why I love this gluten-free Christmas crack recipe. It is the easiest thing to make and so addicting.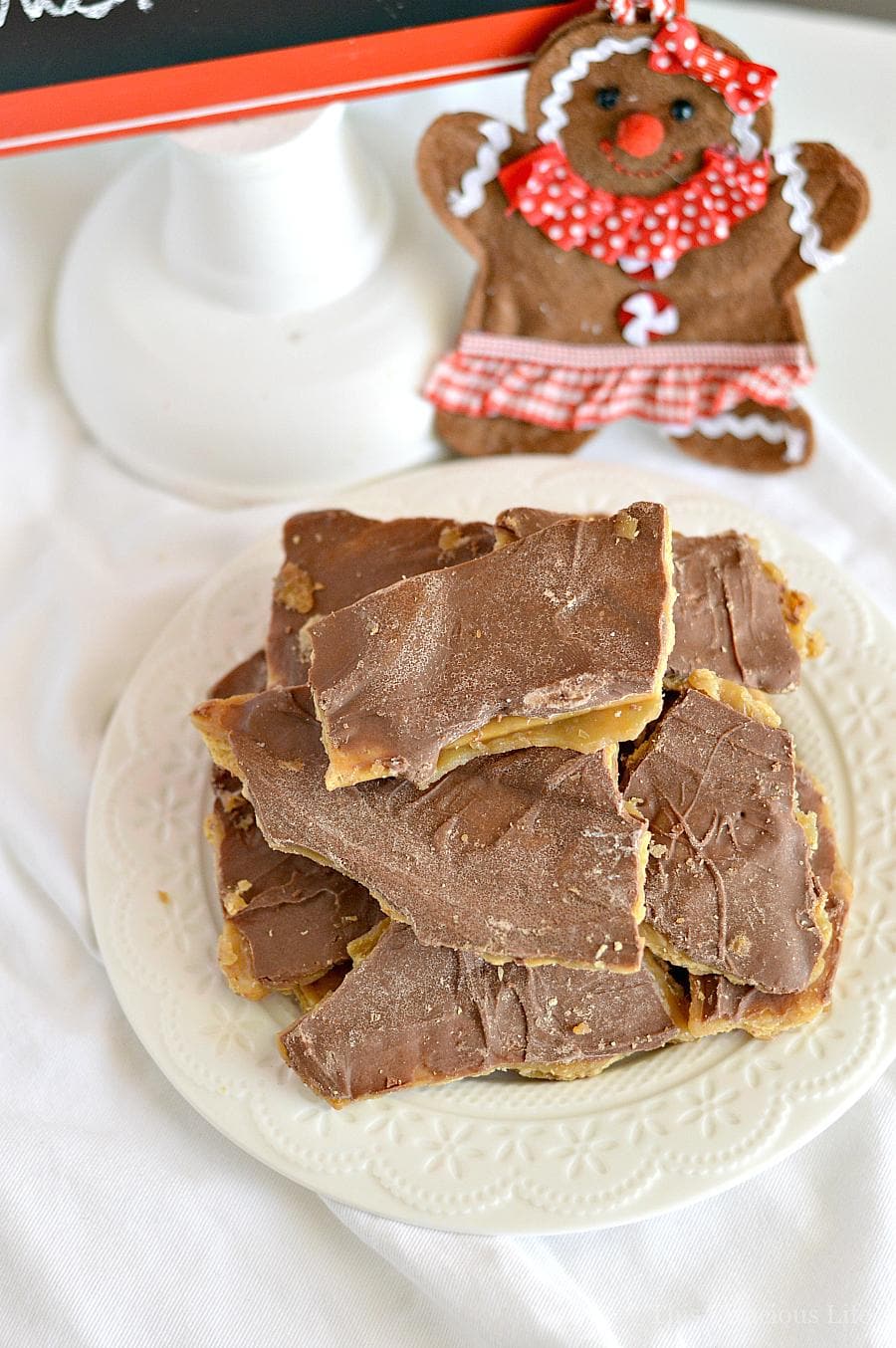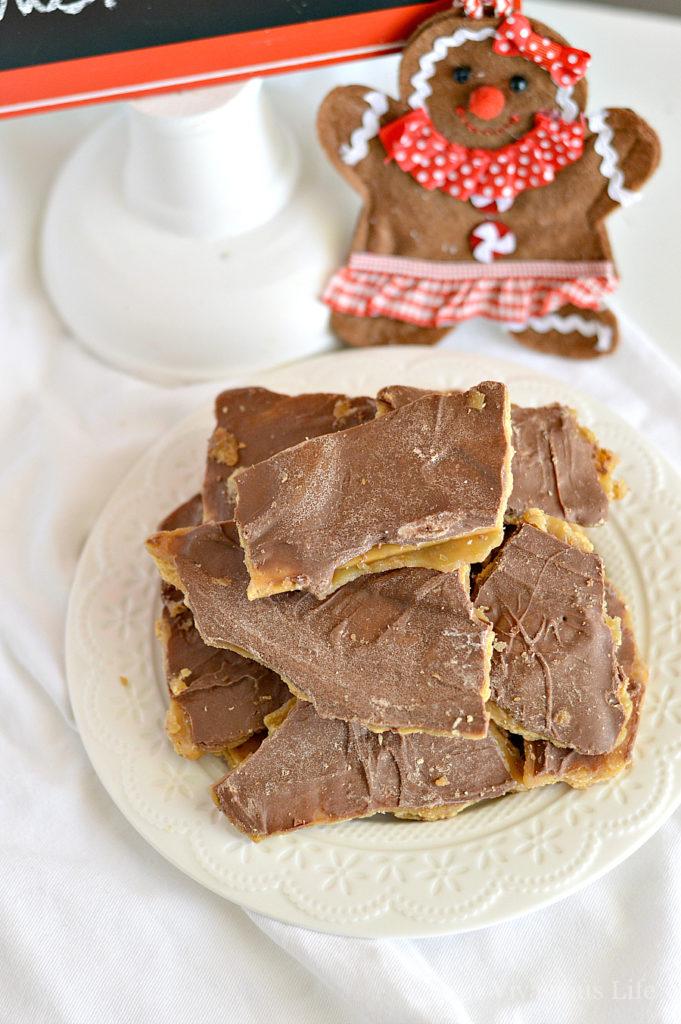 Another fun thing we do is open a special gift on Christmas Eve. This is always a new book, new jammies and maybe another thing or two. I love this Christmas Eve box that includes everything for all the kids in one place. They get to open it together and all enjoy the magic. You can see our ideas for hosting a traditions and tea party HERE where you and your girlfriends put together these Christmas eve boxes before the hustle and bustle begins.
I also love making these fun and festive gluten-free reindeer pancakes at least once during the month of December. The kids really look forward to this breakfast as well.
Another fun idea for making Christmas magical but this time it's for you and your friends, is to host a white Christmas dinner party. Keep everything clean and sleek and enjoy a night out with your favorite gal pals during the most wonderful time of year. You can see all the details for the one we hosted HERE.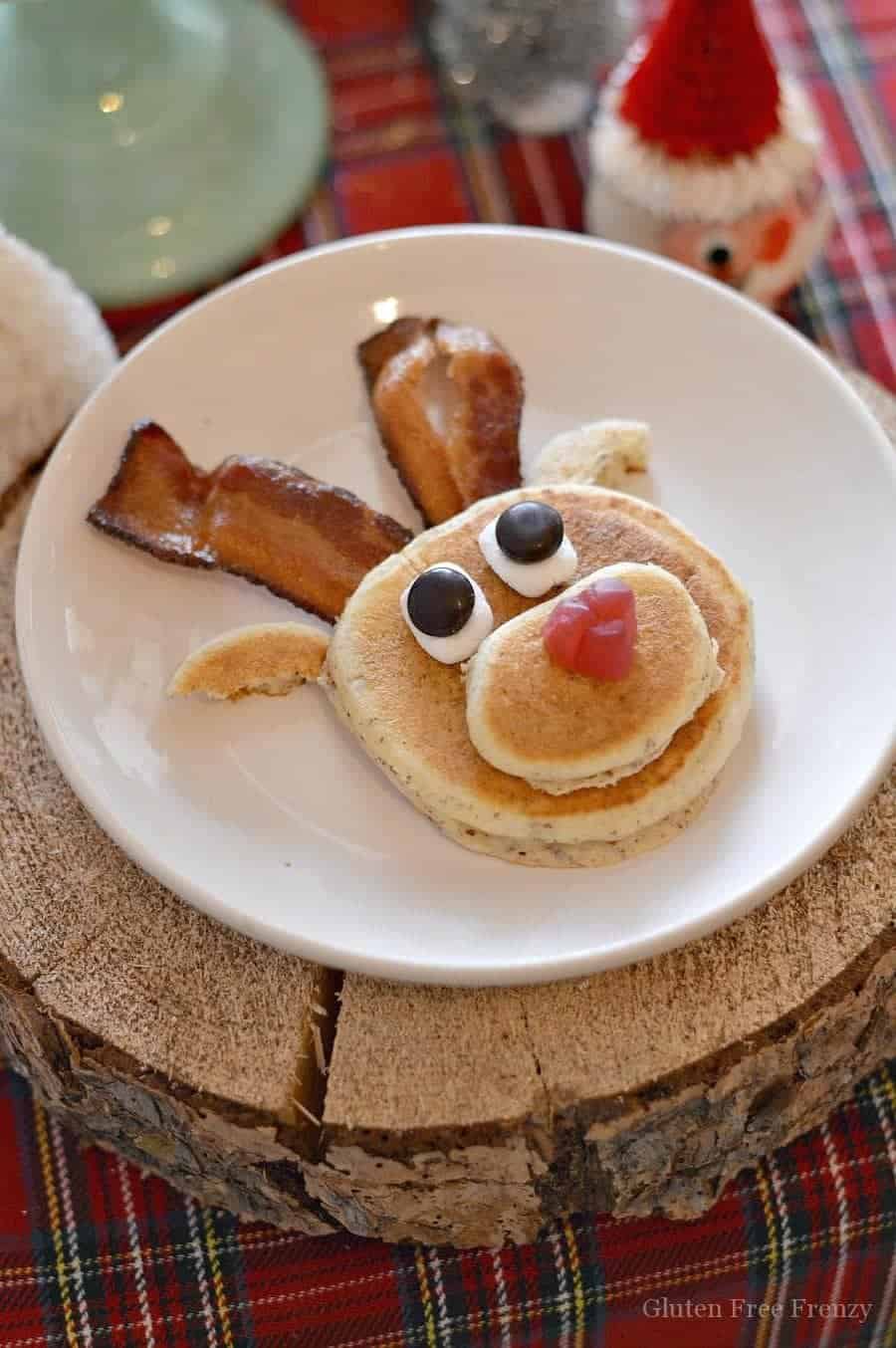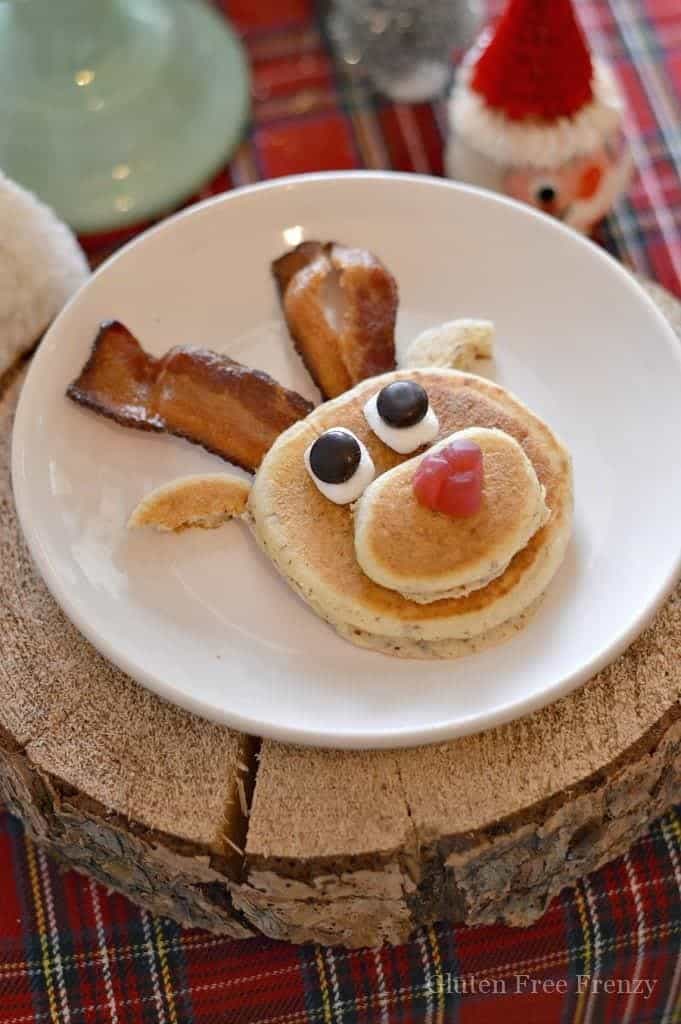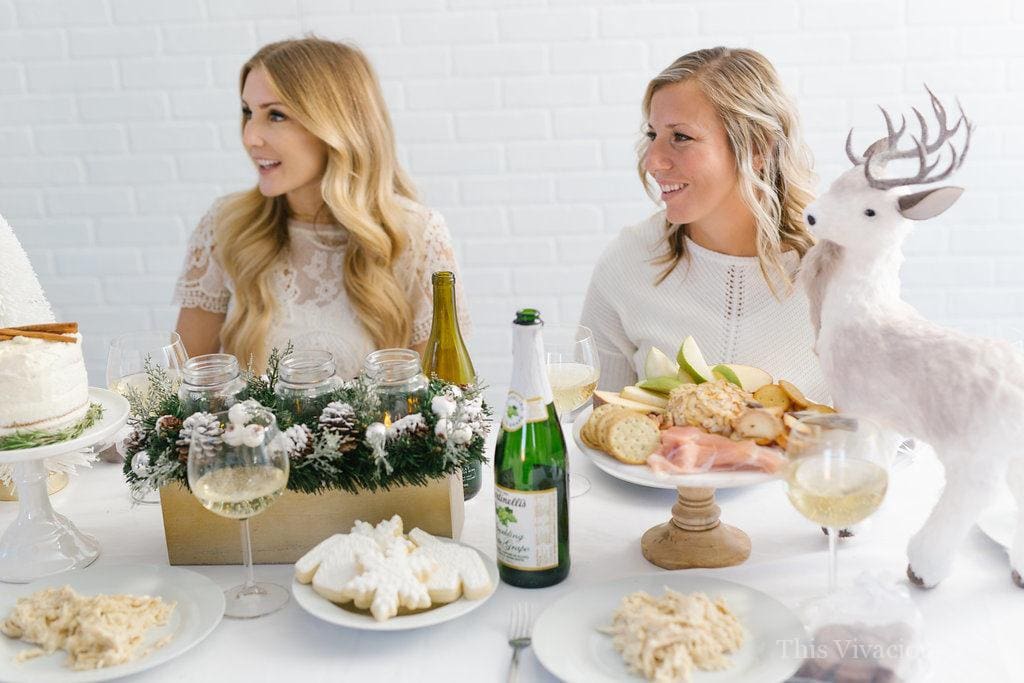 Gingerbread cookies are a must each December. I always think of my own childhood Christmas eve when we make them because the smell and taste are so nostalgic.
I also love making gingerbread pancakes with sugared cranberries and buttermilk syrup. They are a mouthful of Christmas deliciousness but aren't too hard to make.
Lastly, we love to open a new box each day in December that coincides with a book we read. Inside each box is an ornament that represents that book. You guys, this may be one of my favorite traditions of all!
I will work REALLY hard this year to get more photos and specifics of this tradition for you so I can share at a later date. But, for example you would have the Nutcracker book with a pretty ballerina or nutcracker ornament. Or you can even have a full size nutcracker that doesn't debut in your home until the night you read that story.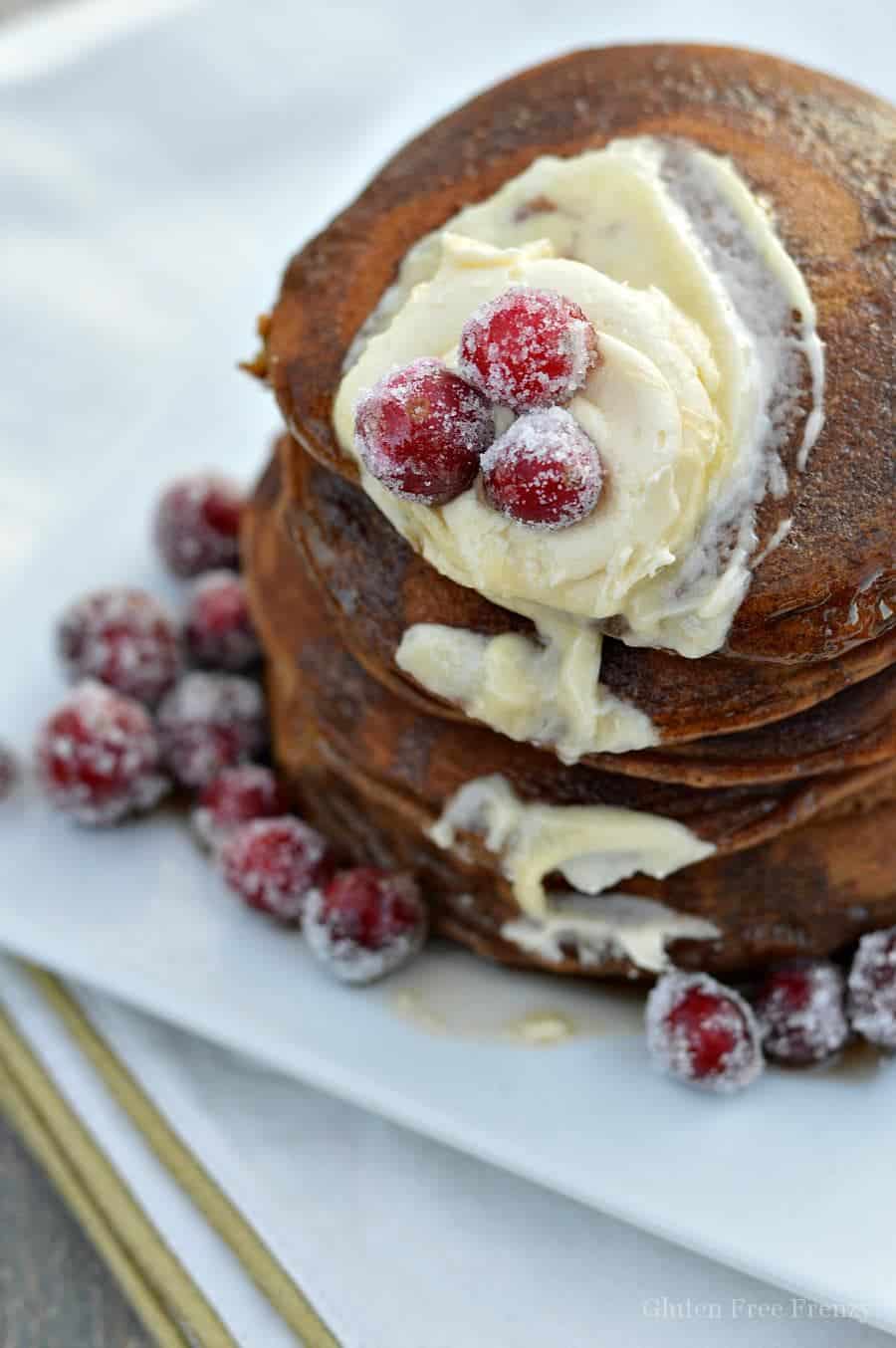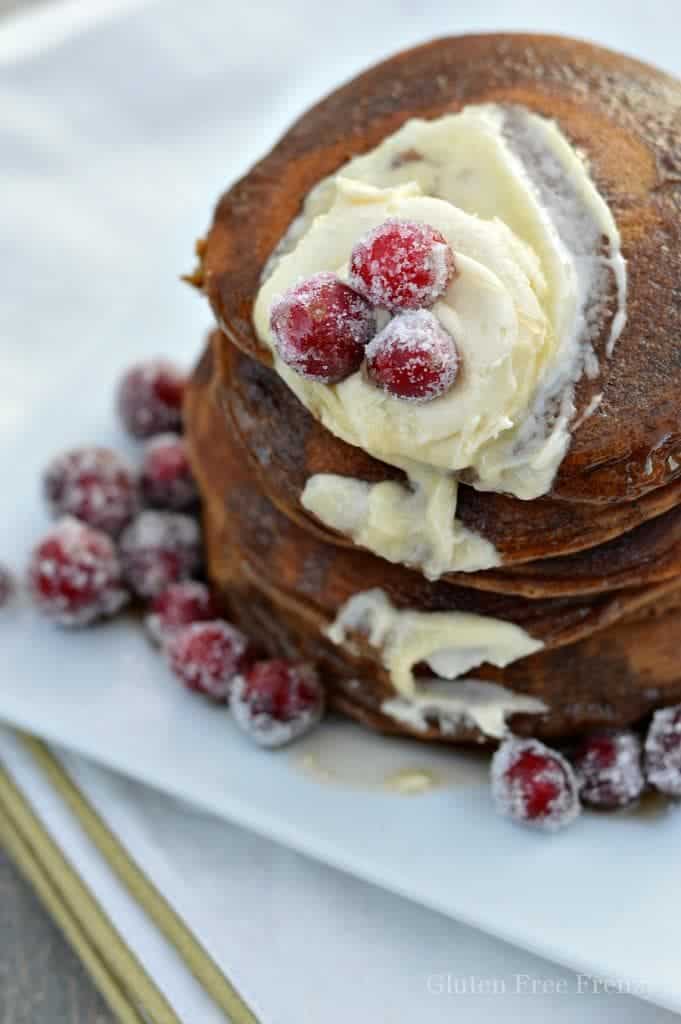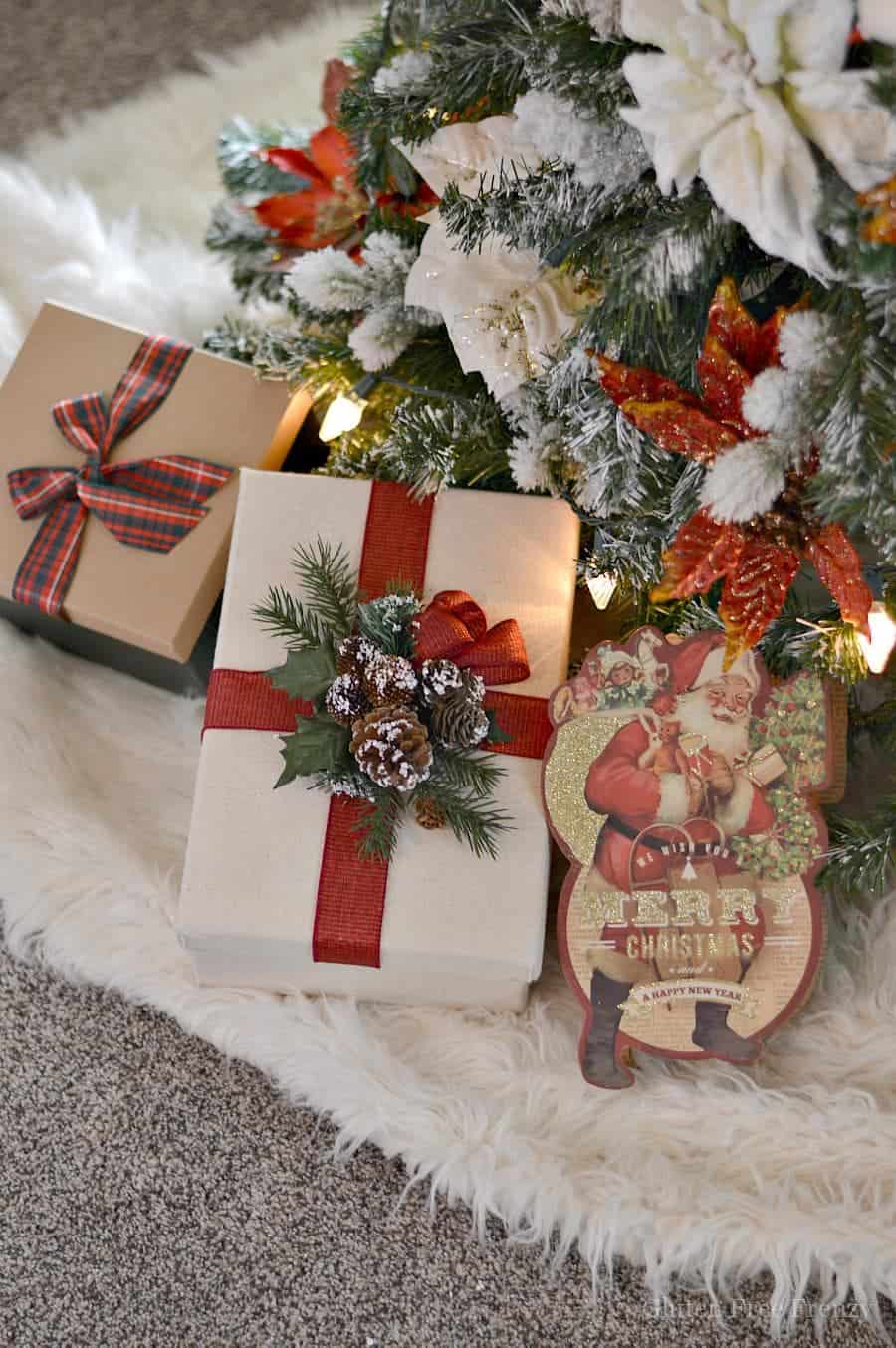 These are just a few of our traditions for making Christmas magical but I hope at least one of them has inspired you and your family. What are some of your favorite holiday and Christmas traditions?
If you like this post, you will love these…
Drab to Fab Christmas Tree
Flannel and Flapjacks Party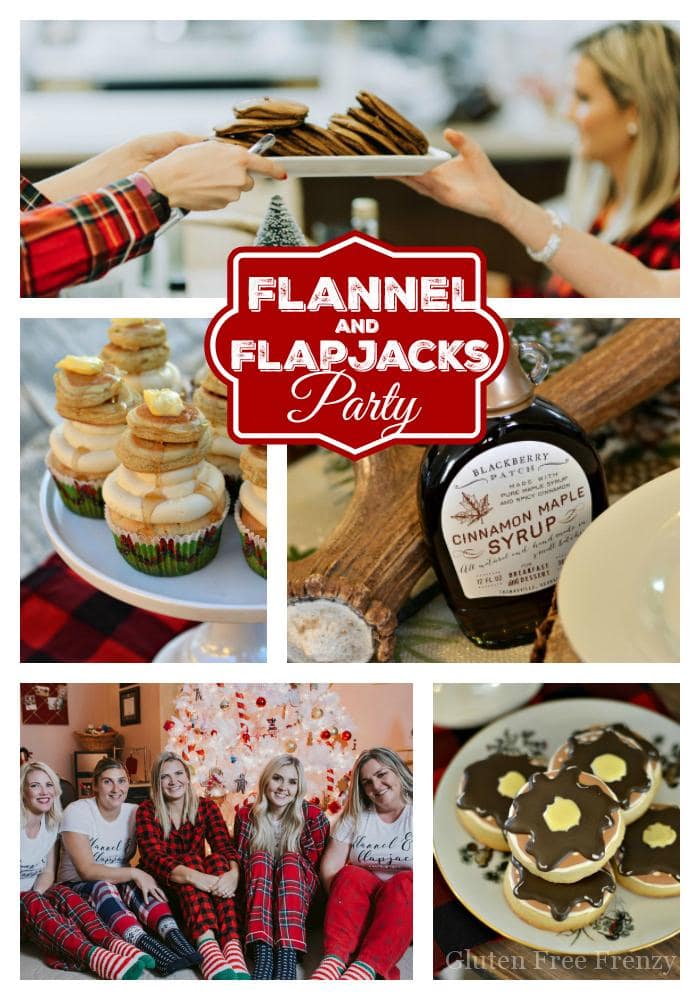 Christmas in July