this post may contain affiliate links
This marshmallow world party is full of whimsical fun and tasty treats. With our easy party ideas, you can re-create this yourself.We designed our party to create a dreamlike state for all your guests and truly put them into the holiday spirit.
For this marshmallow world party, I channeled my inner Ella Fitzgerald. Like me, I suggest beginning your party set up with the marshmallow world song playing. Whether you like the classic Bing Crosby version or the Dean Martin and Frank Sinatra rendition, your guests will love it. This song is sure to put them right in their own marshmallow world if you have it playing while they arrive.
Next, decide on a delicate & sweet menu that is full of flavor but light in color. This will help your display truly reflect a marshmallow world. We went with a few different goodies. Peppermint brownie bites with edible "toothpicks" made from gluten-free pretzels and snowball cookies were displayed alongside a lovely eggnog tart with chocolate chip shortbread crust.
Walkers gluten-free shortbread made this dish a snap. I just love that this classic cookie is now available gluten-free. They are buttery, slightly sweet and gently crisp. They can be enjoyed on their own or in a dessert as a fantastic crust like in our eggnog tart.
A bowl of marshmallows was on the table for little guests to enjoy at will. We even did whip cream filled peppermint sugar cookie cups to help guests remember that like the song says, it's time to play & a whip cream day. I always love doing a play on words with the menu if at all possible. If you need more ideas, these reindeer cookies could easily be added to this table.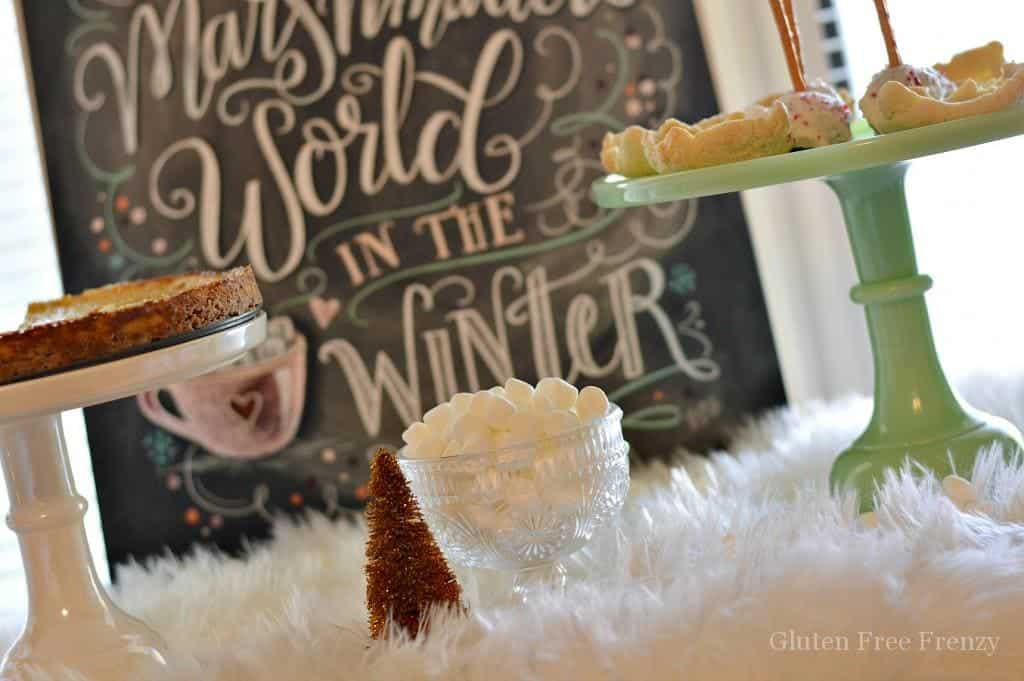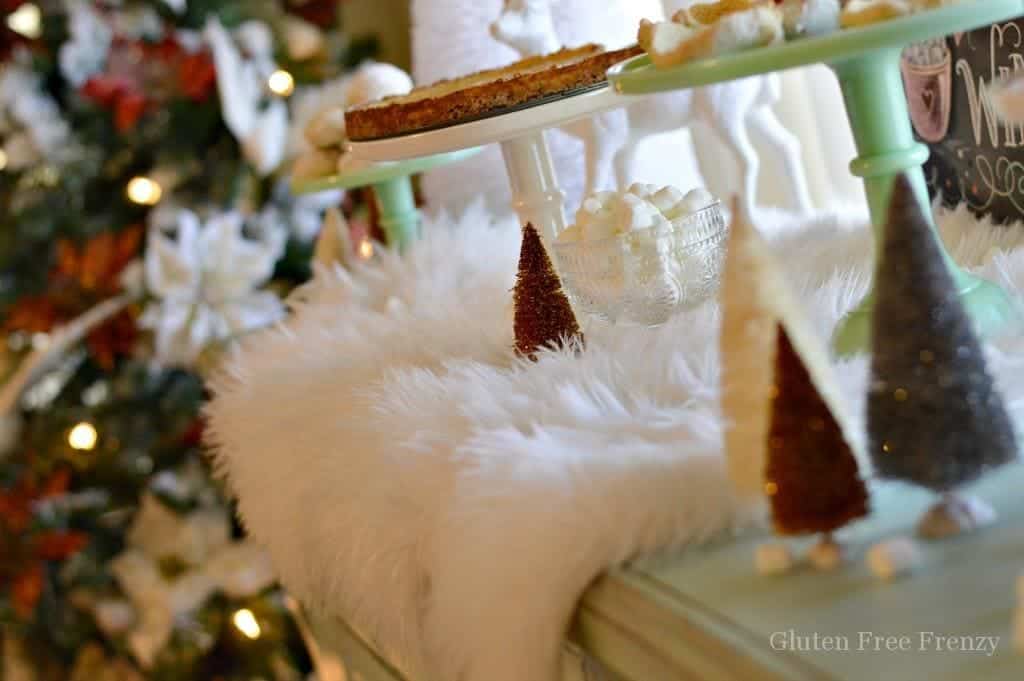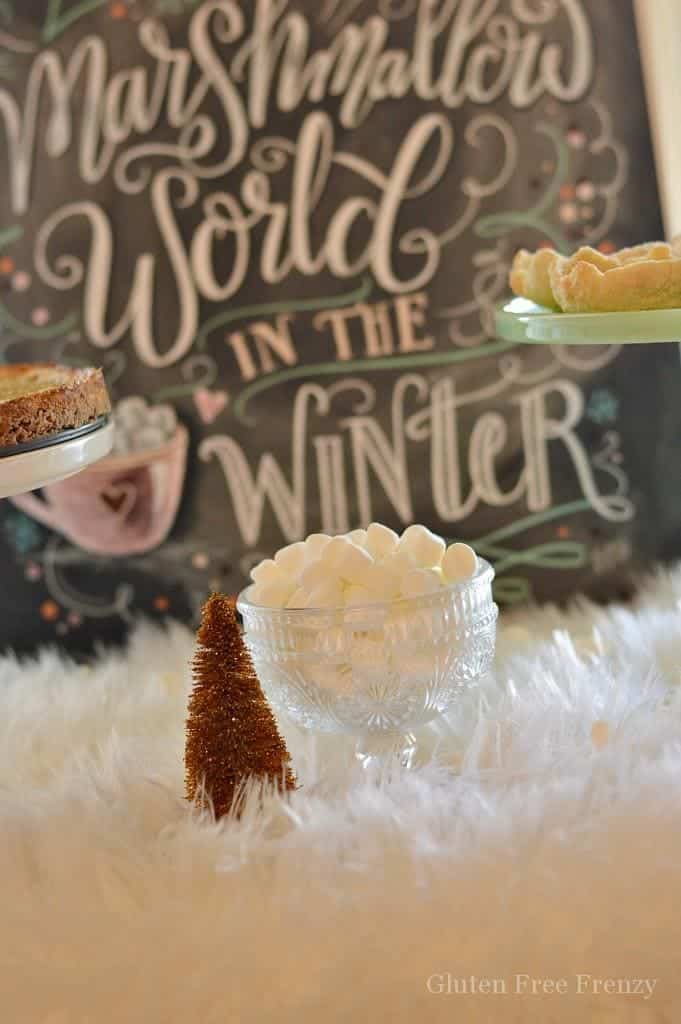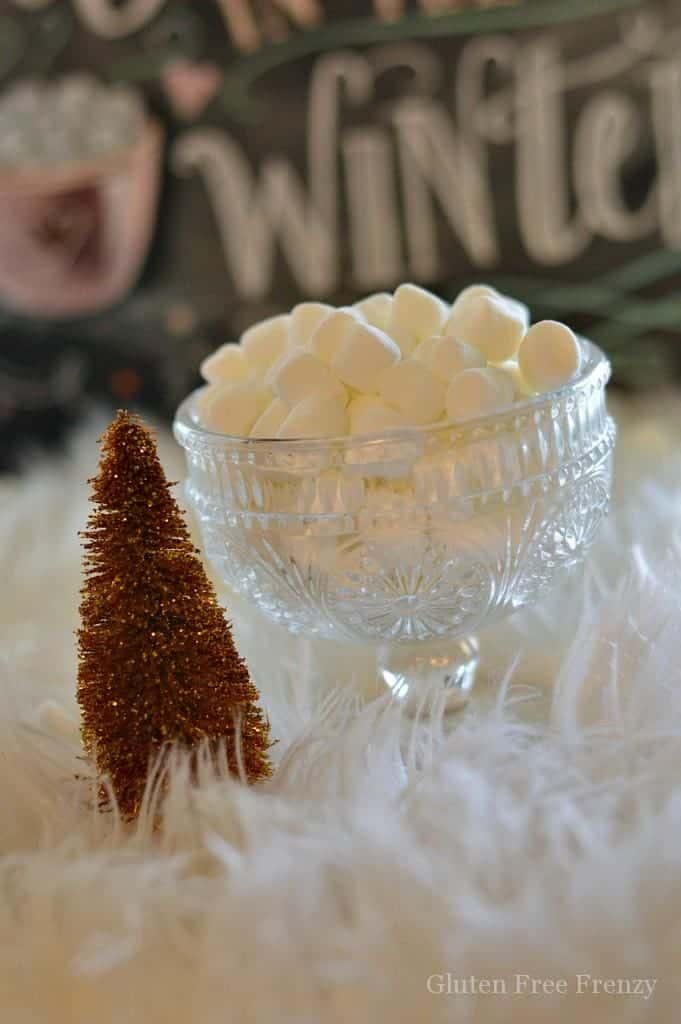 Little bottle brush trees give your party decor that whimsical touch. A fluffy white rug or blanket can add great depth and provide that snow like look you want on your display. This Lily & Val print was honestly the inspiration for the theme of this party. It made the perfect dessert table centerpiece. I recommend not going overboard on decor. The best thing about holiday parties is that your Christmas tree and winter decor already give you lots of great style and design.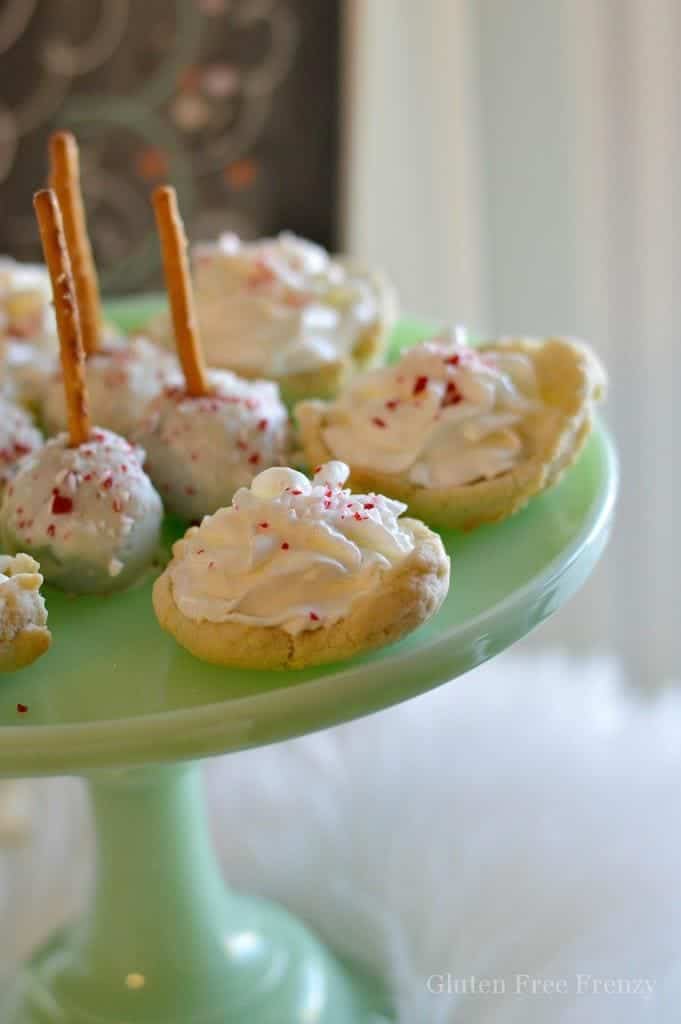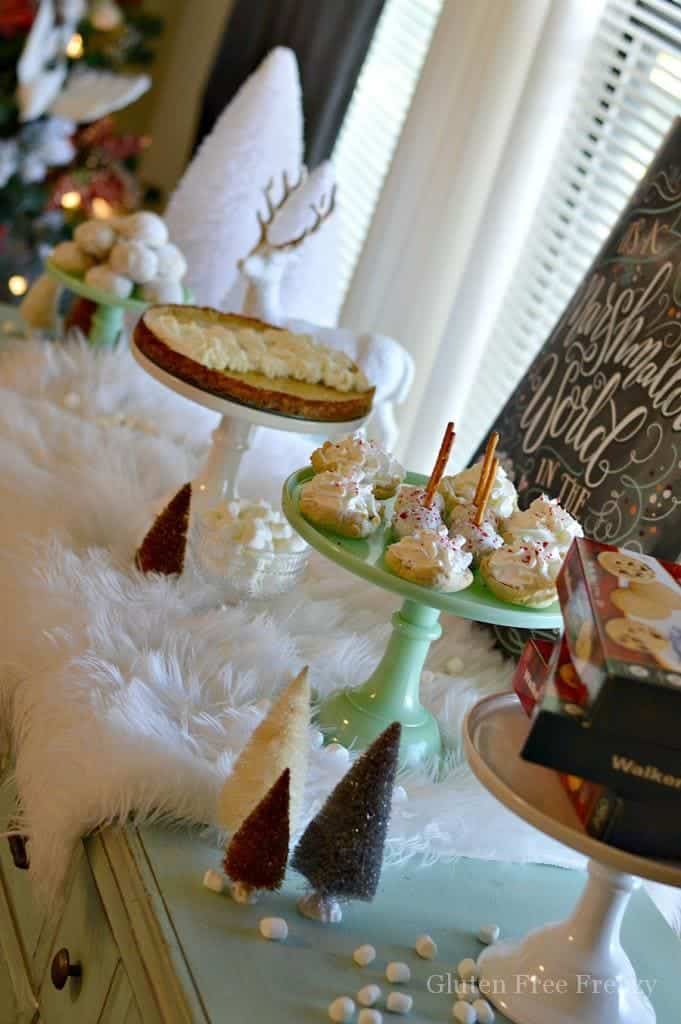 No party would be complete without a party favor. Walkers NEW gluten-free shortbread assortment boxes made the perfect gift at our marshmallow world party. They are so pretty that no wrapping or bow tying was necessary. I simply displayed them on a white cake stand. Add a card with the eggnog tart recipe so guests can use the cookies to make their own dessert at home.
Whether you host a simple family party or a big office get together, you can make it an easy breezy celebration. Your guests will glide out dreaming of their own marshmallow world.
Holiday party tips:
Keep food simple with 3-5 offerings
Elevate your food display using gorgeous cake stands
Try to use as much of the holiday decor you already have set up
Make a playlist ahead of time that goes with your party theme
Don't try to do everything yourself; It's ok to order some of your desserts and make others
Choose a dessert centerpiece and build everything else around that (It can be a large cake or a print like we had on ours)
Make party favors personal and minimalistic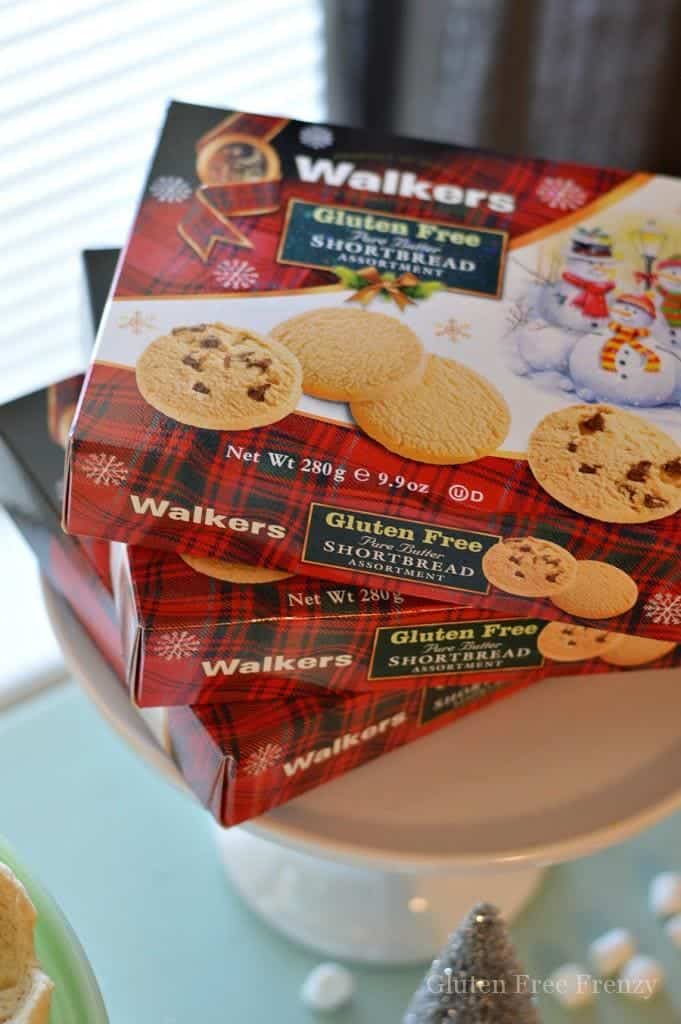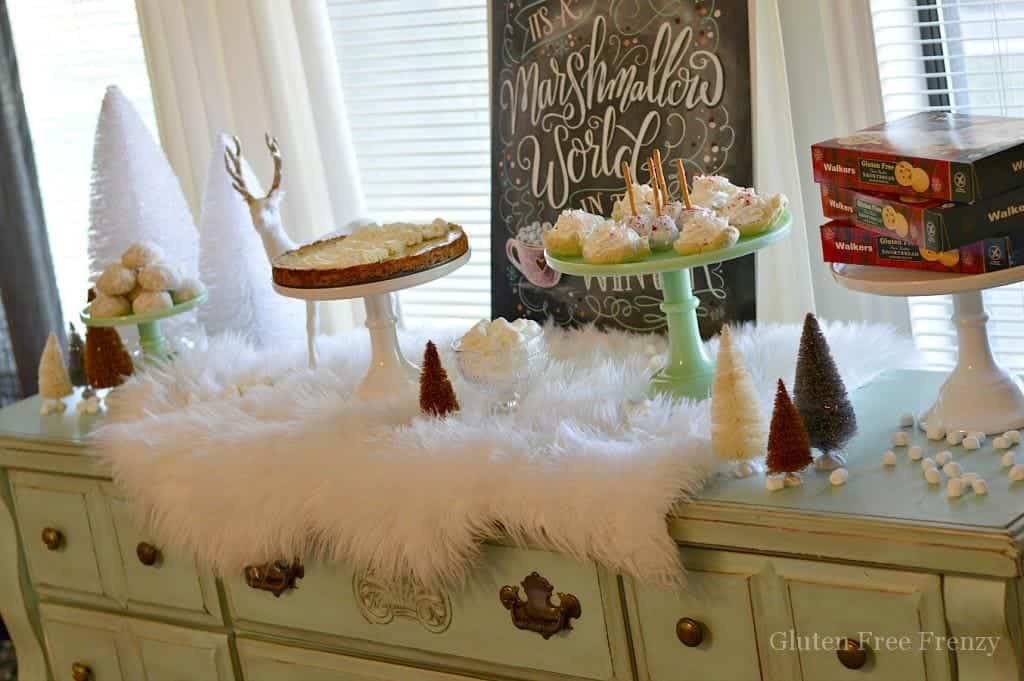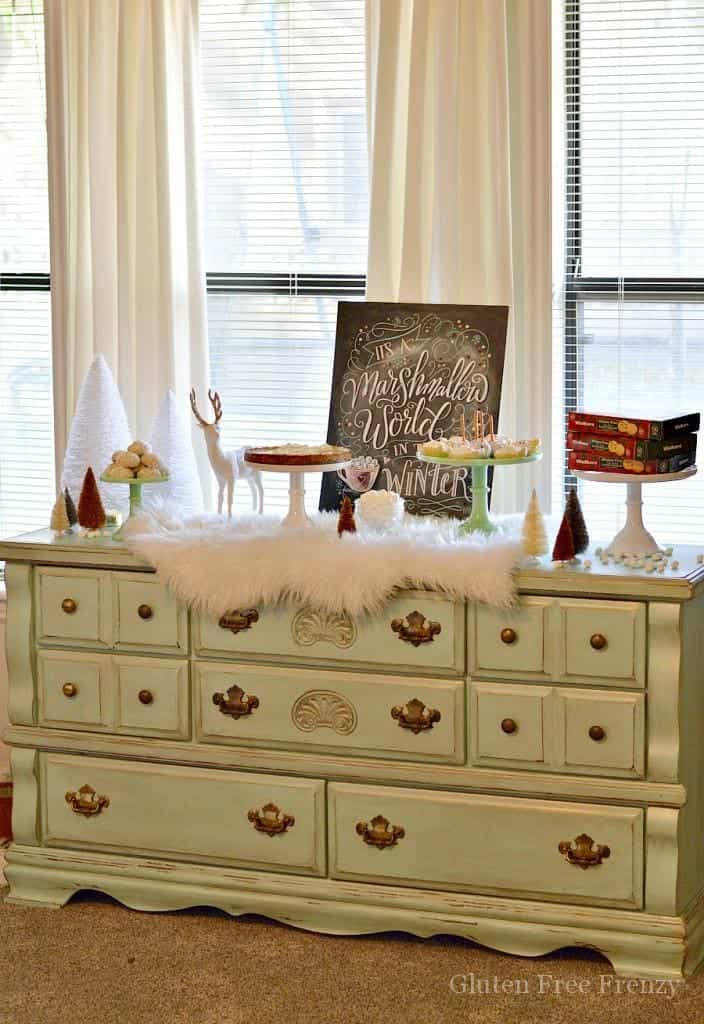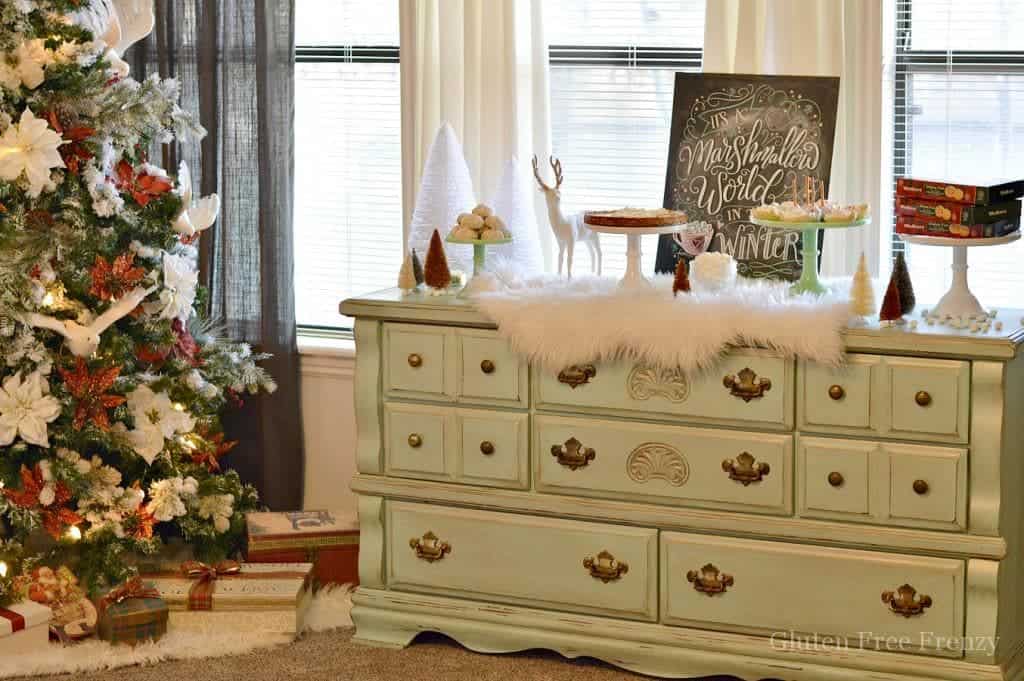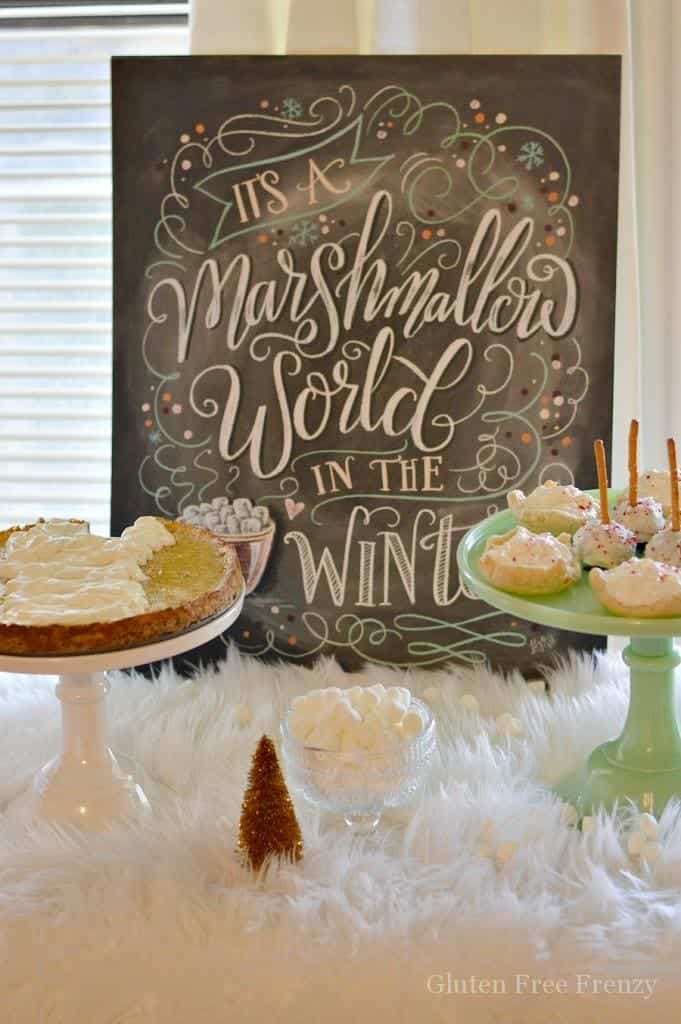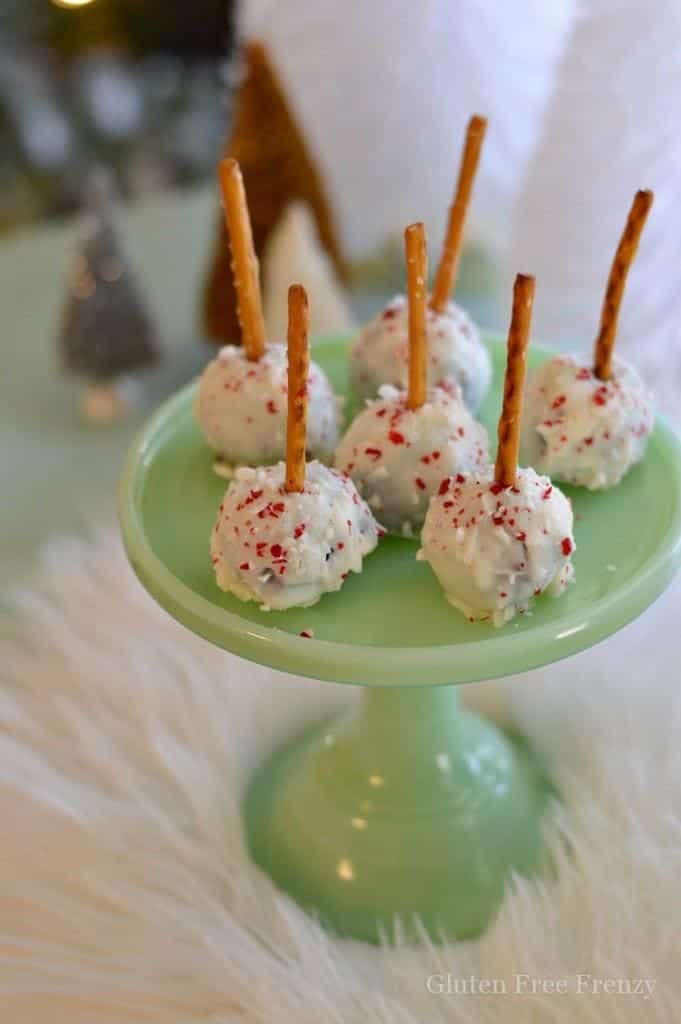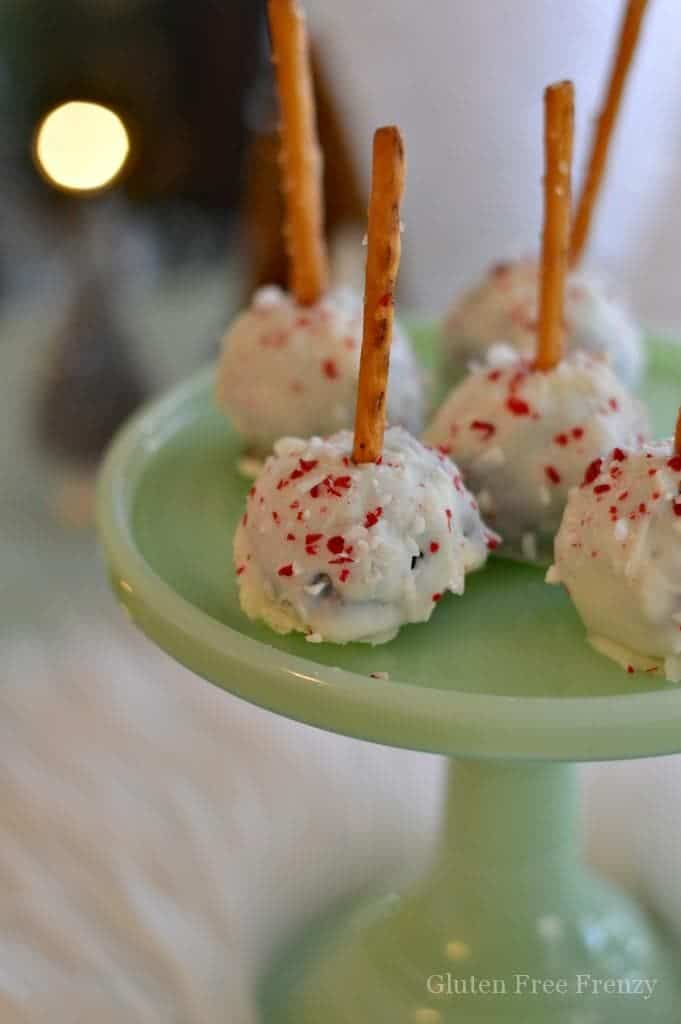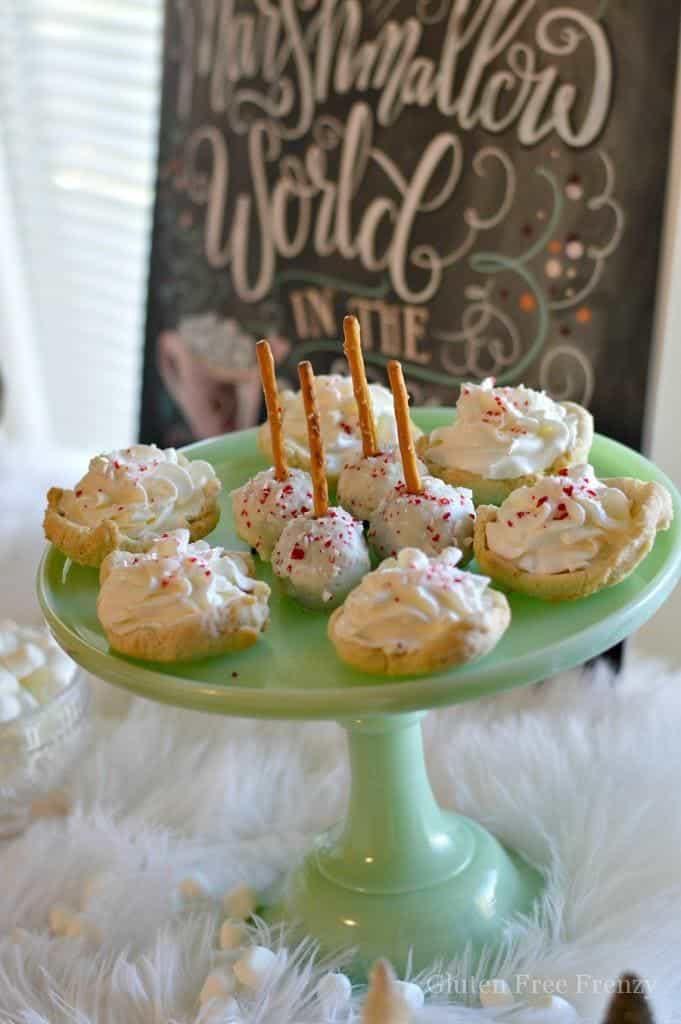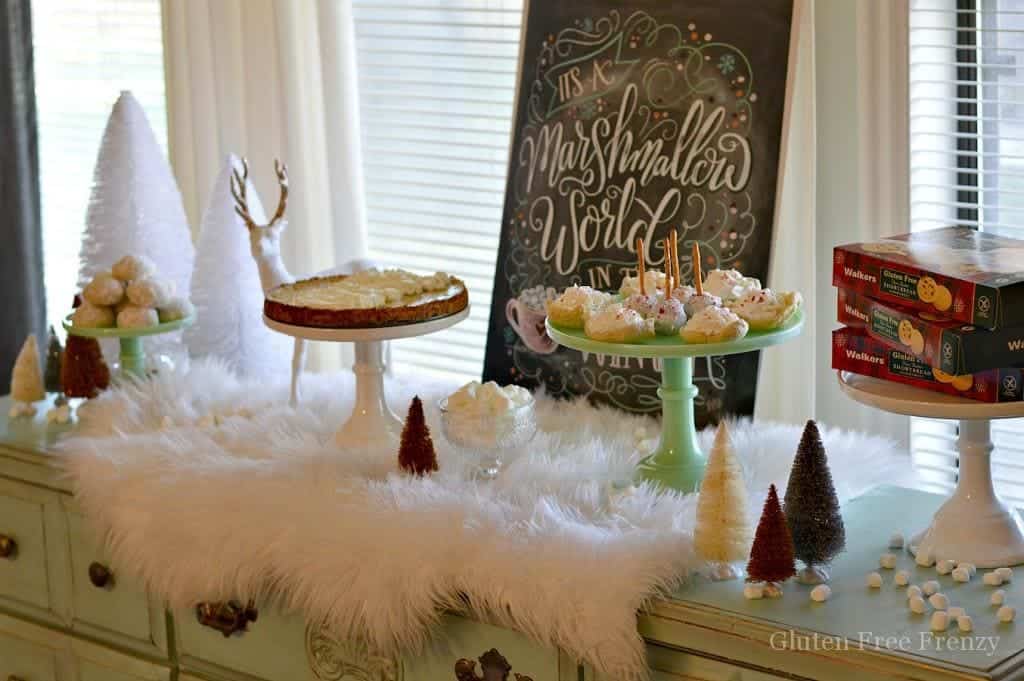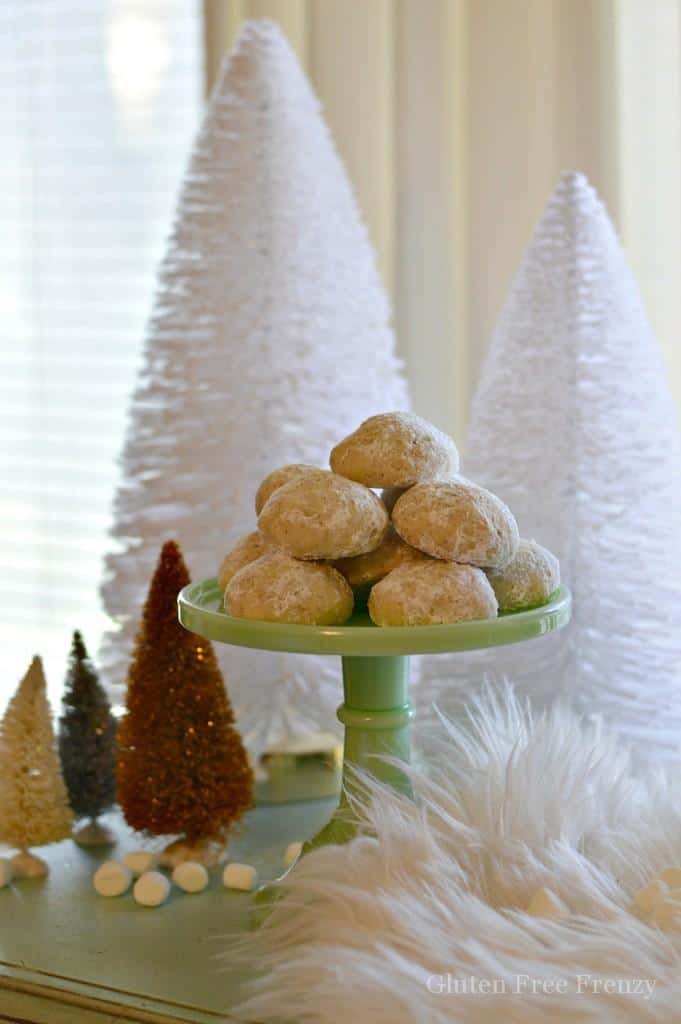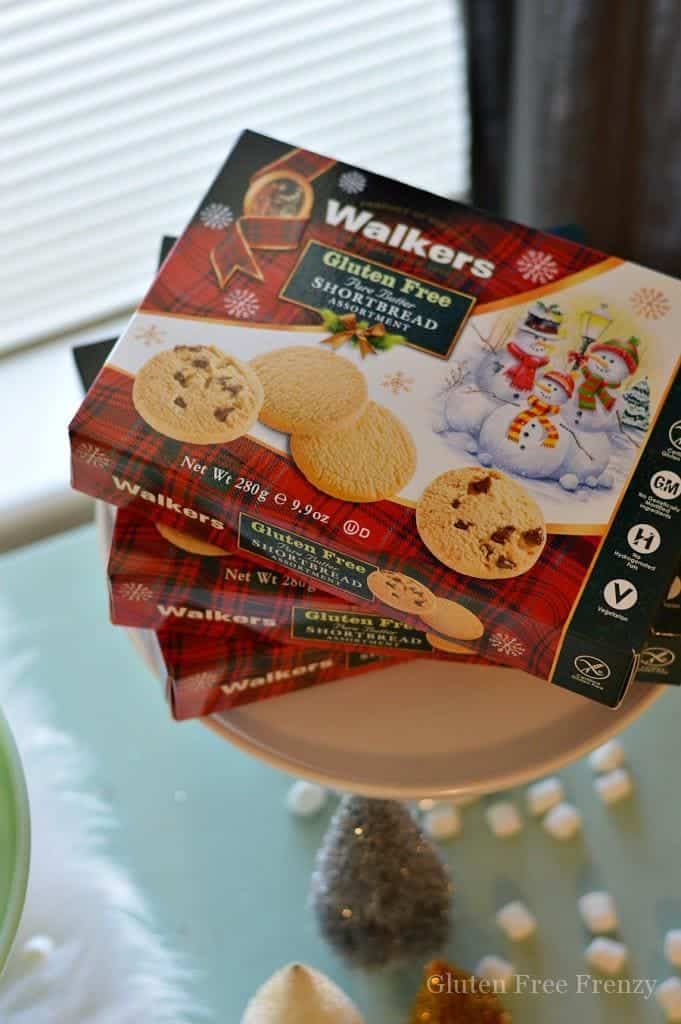 Be sure to stock up on these darling holiday boxes of gluten-free Walkers shortbread to give as neighbor gifts & holiday party favors. You can find them HERE.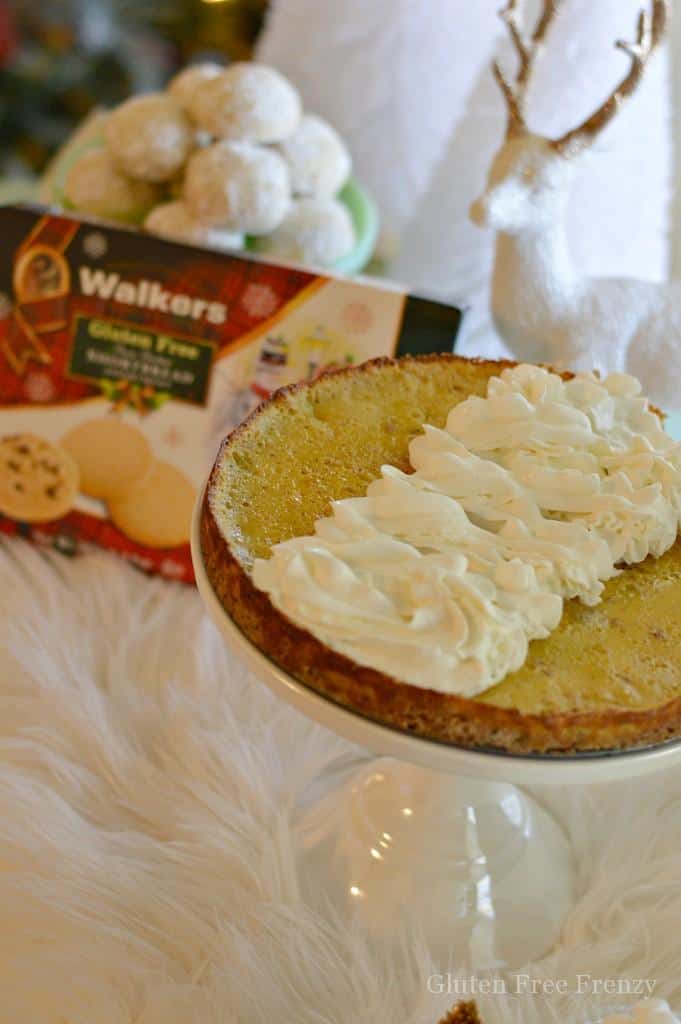 NEED MORE GOODNESS? Follow me on Facebook, Instagram, Pinterest, and Twitter for great recipes, entertaining ideas and more!
Eggnog Tart with Chocolate Chip Shortbread Crust
This creamy and delicious tart is perfect for festive gatherings

Servings: 8 servings

Calories: 353kcal
Ingredients
1 box gluten-free chocolate chip shortbread cookies we like Walkers brand
4 T butter melted
4 egg yolks
1/2 C plus 2 T eggnog
1 14 oz. can sweetened condensed milk
1 tsp. nutmeg
Instructions
Preheat oven to 350°. Crush chocolate chip shortbread and place in a bowl. Pour in melted butter and mix well. Press into a tart pan. Bake tart crust 5 minutes. In another bowl, combine egg yolks, eggnog, sweetened condensed milk and nutmeg. Pour over the shortbread crust. Bake 20-25 minutes or until a toothpick inserted in the center comes out clean.
Nutrition
Calories: 353kcal | Carbohydrates: 42g | Protein: 7g | Fat: 18g | Saturated Fat: 11g | Cholesterol: 153mg | Sodium: 184mg | Potassium: 233mg | Fiber: 1g | Sugar: 35g | Vitamin A: 480IU | Vitamin C: 1.7mg | Calcium: 185mg | Iron: 0.4mg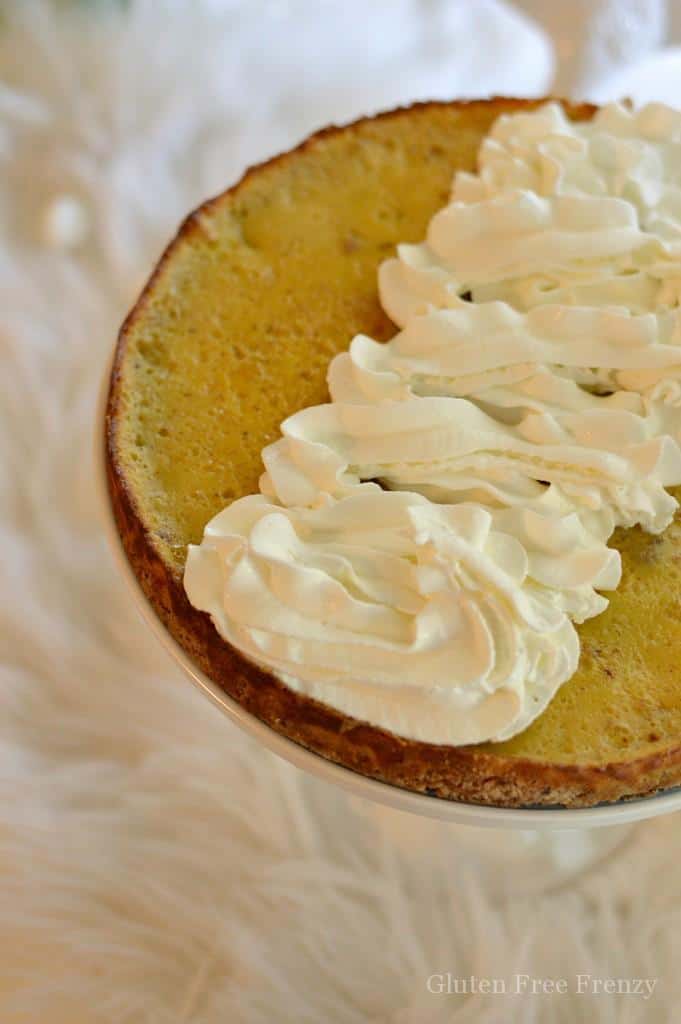 *Thank you to Walkers Shortbread for sponsoring this post. I have received monetary compensation and/or products for this feature. I only work with brands I and my family actually enjoy. All opinions are completely my own.