Summertime is the best time for fun activities for the littles. These DIY nature bracelets and dirt cups are sure to put a smile on kids faces. My kids sure did love it! While it is hot outside, I find that going on little walks still bring joy to the soul. These DIY nature bracelets are super easy. Here's what you will need:
fresh flowers, leaves, twigs, etc.
cute little hand to put it on
Yep, it's that easy! Just wrap the duck tape around your kiddos wrist with the sticky side up. Get the kids excited about finding things to put on their nature bracelet by asking questions like, "Can you find something yellow? How about something pink?" Another great conversation starter is, " Can you find something soft? How about something from a tree?" I love that this craft is also a great way to engage with your kiddos.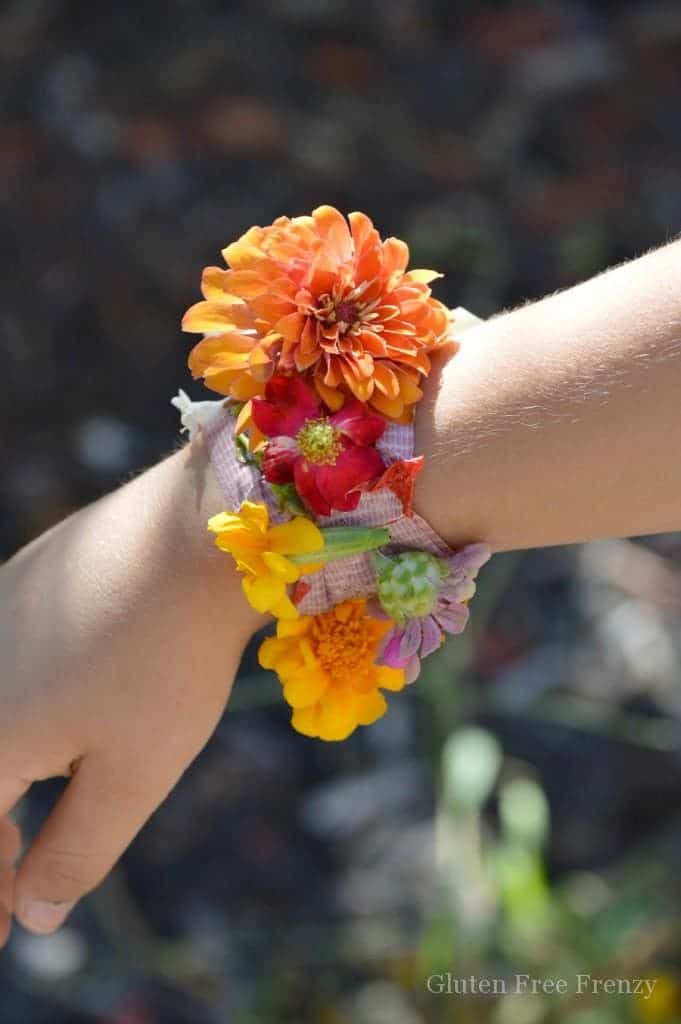 Of course with any activity, food is another great thing to include. Am I right? 😉 I couldn't help but keep with the outdoor theme and put together these yummy dirt cups. They are gluten & dairy-free made with Enjoy Life Foods brownie mix, chocolate and graham cookies & chocolate chips. There are lots of great gluten-free, dairy-free gummy worms but these ones from Surf Sweets are pretty tasty. Let the kiddos get in on the fun by setting out all the ingredients and letting them build them just the way they like. It's so fun to see how their little personalities show as they do. My oldest literally packed down stuff in the jar as much as he could. My little guy surprised me by choosing only a few "dirt" ingredients and rather filled his cup with extra worms.
What are some fun things you like to do with your kiddos during the summer? If you need some other ideas for summer fun, check out our ideas list HERE.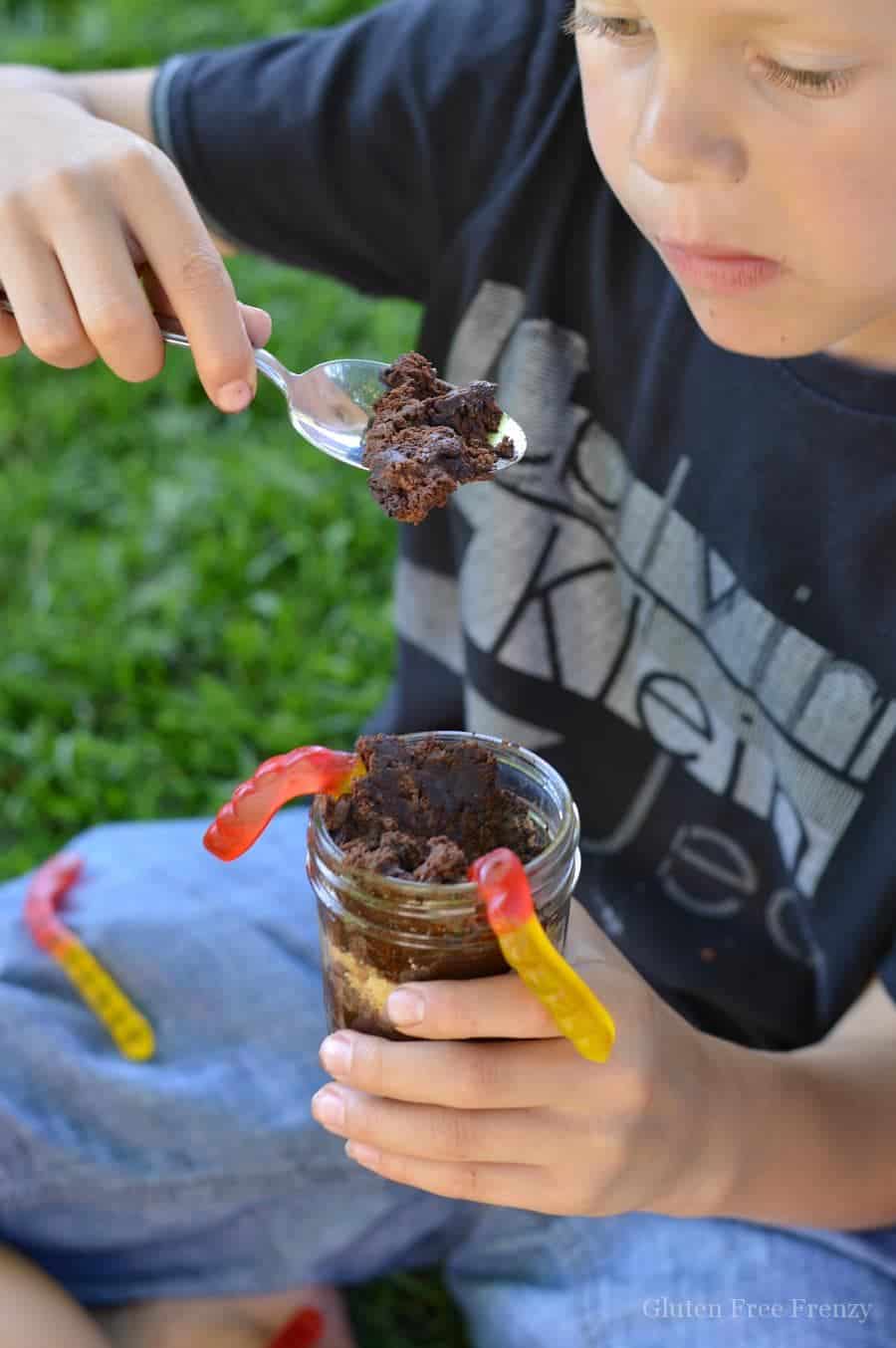 Enjoy Life Foods provides me with free product and monetary compensation as a sponsor of this site. I choose to use their products because I love them. All opinions expressed are my own. This post contains affiliate links. This means that I receive compensation for purchases made through them. This helps me maintain our website.