Gluten-free Red Apple Lipstick has an amazing line of makeup that is both bold and cruelty free. Finding a makeup that you love can be quite an endeavor. Luckily, we have the answer in Red Apple Lipstick gluten-free products.
I'll just start by saying that Red Apple Lipstick gluten-free makeup is the best. This is good since what you put on your skin, especially your face, should be of top quality. Once you find something great that works for your complexion and skin type, it usually becomes a lifelong skincare companion.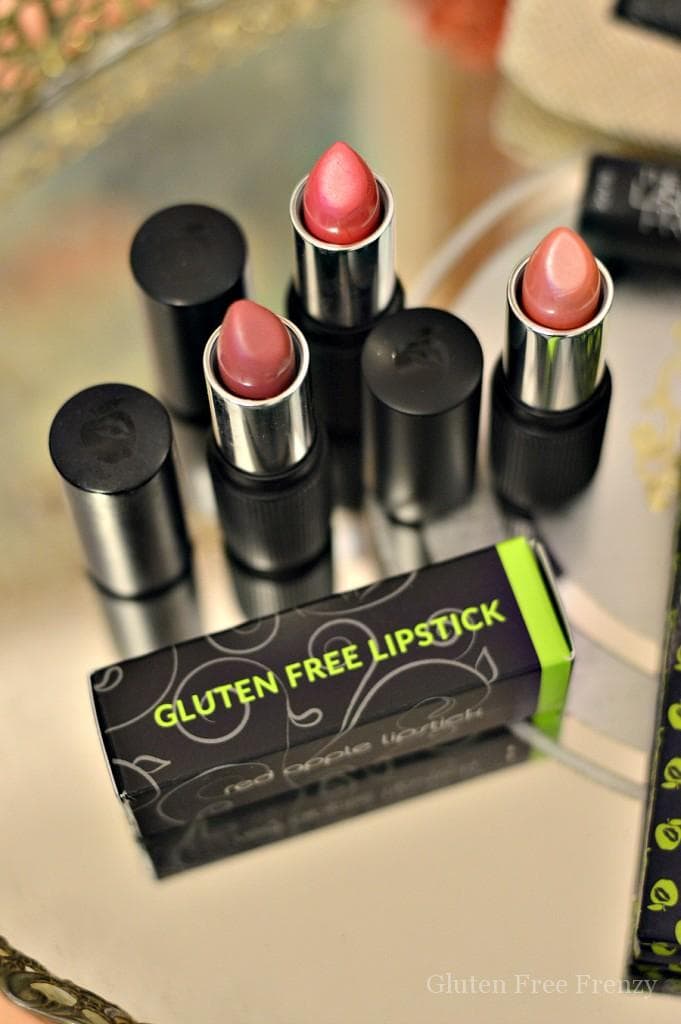 Since the average amount of lipstick a woman ingests in her lifetime is 5 lbs (yeah you read that right), having gluten-free makeup for someone with celiac disease or gluten-sensitivity is crucial. Not only is Red Apple Lipstick gluten-free, they are also cruelty-free, vegan and free of toxins.
Most "green" makeup lines are lacking in pigment, especially in their lipsticks. That's where Red Apple Lipstick gluten-free lipstains differ. They are all bold, gorgeous and so much better for your pout. I have lots of favorite colors from their line. My favorites are french skirt, after hours and win & dandy.

As a mama of a little lady, what I put on her skin is even more important to me than what I put on mine. She is getting to the age where she really wants to play be like mommy. I love that every morning (ok, let's be honest, more like every three days), she wants to get right on the vanity by mama.
I absolutely adore that she wants to try on my jewelry and put makeup on too. Red Apple Lipstick gluten-free line are the only I will allow her to play with. I know she won't be ingesting toxins while using it.
Not only does Red Apple Lipstick offer lipsticks, they also have lip glosses, eyeshadows, mascara and lip/eye liners. My daily routine consists of three of their eyeshadows, lipstick and lip gloss.
I know how much I love these products so I can't wait for all of you to try them. Check out the whole line HERE then enter to win a $100 gift card below.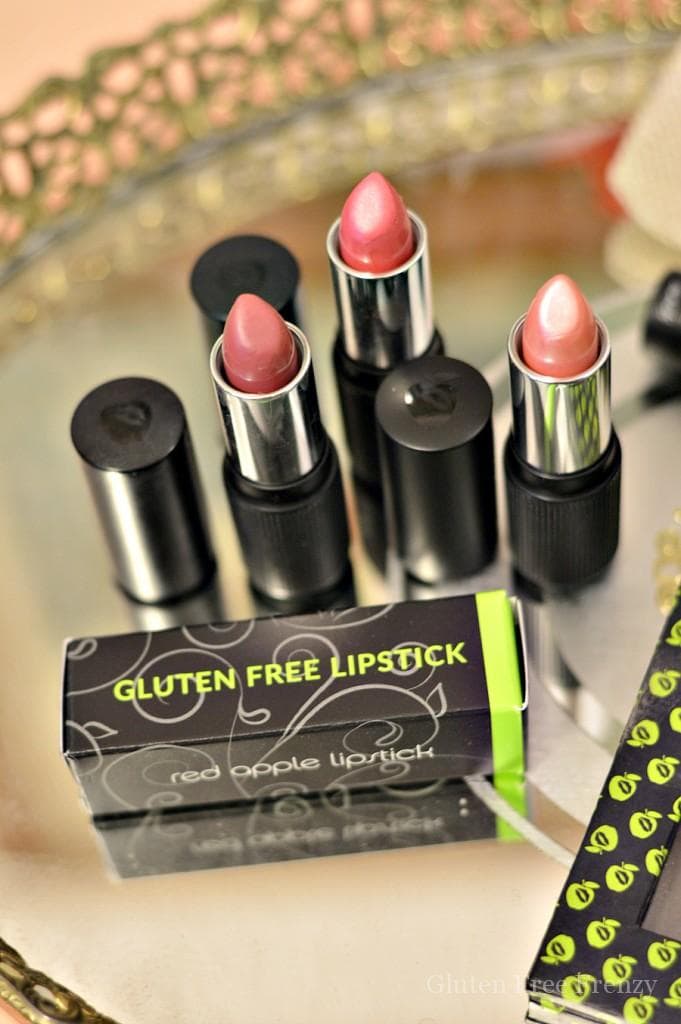 *I am a RAL affiliate. I receive products and compensation for sponsored work. I genuinely love these products and use them EVERY day. These are my opinions and my opinions alone.