this post may contain affiliate links
The lost art of snail mail…bringing back a classic way of communication. 
I am bringing back the lost art of snail mail because writing letters and sending packages are some of my favorite things to do.
There's nothing quite like receiving a beautiful handwritten letter or thoughtful package in the mail. Do you remember the first letter you received? How about the first letter you sent? If you're like me, then you had a pen pal as a child too. It's a little sad to me to think our kids will grow up never even knowing what that means.
While technology is great. I think everyone needs to know more about the lost art of snail mail and how much joy it can bring to those around us. I mean really who wouldn't enjoy breaking up the monotony of receiving bills and junk mail with a heartfelt letter from someone you care about.
Whether it's a simple card or a nice long letter, the love will be felt on the receiving end for sure.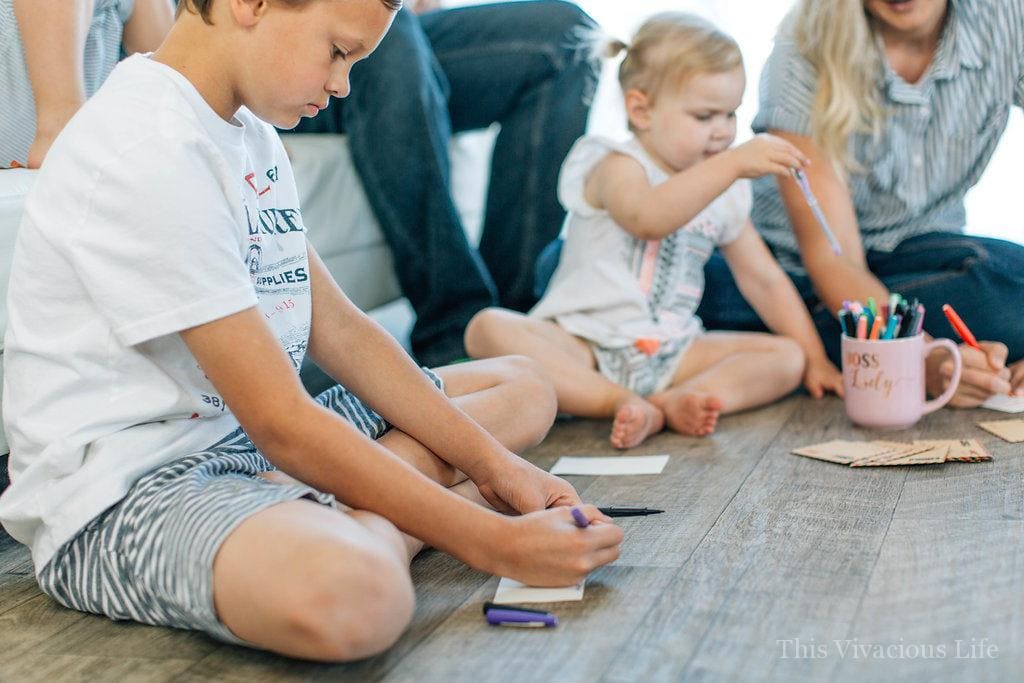 I especially love putting together packages something little goodies for people I care about. It takes a little extra effort putting together a package that is both beautiful and thoughtful. But it really does make receiving it extra special. Ive found that little canvas bags and crinkle cut paper placed inside a pretty white box or crate can make all the difference. Using a beautiful satin ribbon to wrap up a tiny box inside another is also a special touch that will make opening even more fun.
Maybe putting together something like this isn't your thing. That's OK there are many amazing and talented artists out there who do it for a living. One of my personal favorites is Wish and Pink. Her boxes are as beautiful as can be imagined and they always have thoughtfully curated gifts inside. For those of you local to Utah, our friends over at Lemongrass and Co also have a beautiful array of gift boxes. I actually used some of the things from the box I received from her to make this little box to send off. Reduce and reuse right?
Whenever I go to target and see the little eight pack of cards for a dollar in the front welcome section, I always grab one. It's nice to have a bunch of different cards on hand for any occasion. I find that if I have them on hand, it's easier to follow promptings I feel to write a letter or send a sweet little gift. It definitely makes the day of someone who may need a little brightening.
Grandparents especially love receiving mail from their grandchildren. Simply open up a blank card and let the kids draw a picture of themselves with their Grammy and Grampy. Then help them write a few words of love. This simple gesture is one that will forever be a memory in the life of grandparents.
Celiac awareness month is coming up in May so what better time to send a gluten-free friend a nice package? I love sending things I know are both delicious and also a treat they may not always get. These Walkers Shortbread chocolate chip and pure butter shortbread are so tasty! They make a great gift that anyone would enjoy receiving. You can get them in two packs with both flavors or single flavor boxes as well.

I know this is just something small and simple but it means a lot to me. I know how much I love receiving mail so I love sending it also. Now let's all work a little bit harder to bring back the lost art of snail mail.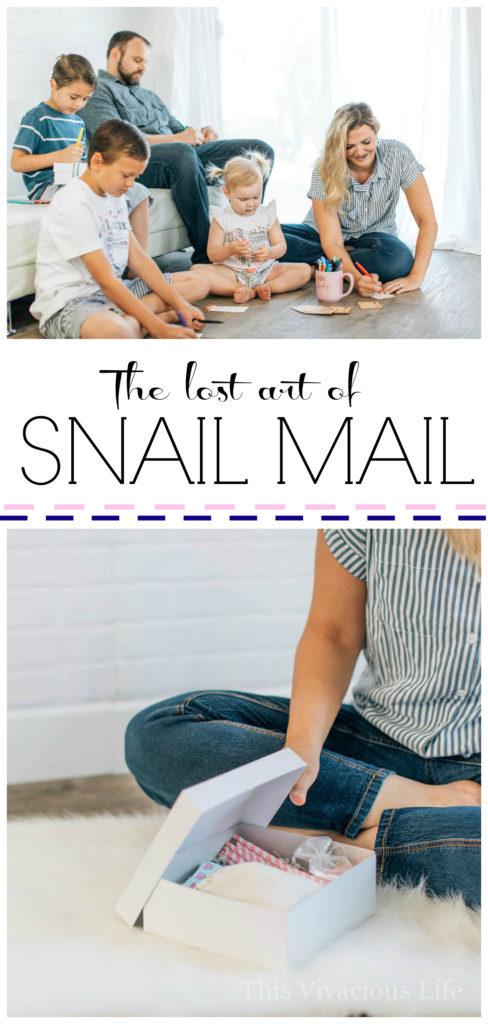 Photos by Amie Pendle
Thank you to Walkers for sponsoring this post.