this post may contain affiliate links
Gluten-free makeup is incredibly important, especially for those with celiac disease. Here we share our favorite makeup and WHY it's necessary…
Why gluten-free makeup?
Gluten-free makeup is important for those of you with celiac disease or extreme gluten to intolerance. It's important that you not only look at what you eat but what you put on your lips to make sure they are gluten-free.
Why is gluten-free makeup so important to those with celiac disease you ask? Well considering that in her lifetime the average woman ingests over 7 pounds of lipstick, you can see why it would be important to make sure yours is gluten-free. Especially if you have celiac disease.
Does lipstick have gluten? Yep, a lot if you use it daily!
It may surprise you but you actually lick your lips quite often and all that gluten in make up can add up. You may be living 100% gluten-free to manage your celiac disease.
Subscribe to This Vivacious Life
Receive a free e-book of Instant Pot recipes!
However, if what you put on your lips contains gluten, you're still getting small amounts that could be making you sick or be keeping you from getting better. That's where Red Apple Lipstick helps. 

What about gluten in skincare and hair care products?
If you're a person who chews on their hair this would also go for your hair care products. Again, the amount is minimal but it is still something that could contain trace amounts of gluten. It's better to be safe than sorry when living with celiac disease.
Always make sure to choose beauty products that are gluten-free. A very few amount of people living with celiac disease have dermatitis herpetiformis or skin celiac. So for them, every single thing they put on their body must be gluten-free.
Which gluten-free makeup is the best?
I personally love and use Red Apple Lipstick products every day because they are not only gluten-free but also non-toxic and cruelty free. The pigments in the lipsticks, eyeliners, lip liner's and eyeshadows are fantastic.
I love that you don't sacrifice on the look for having a gluten-free makeup brand. Well there lipstick is the number one thing that use I also love their shadows. They have a huge array of colors and I love their cute little magnetic cases for each.
Their purple and navy eyeliners give me that pop that I love and use every day. I also use their brown eyeliner to fill in my eyebrows. They offer an awesome mascara that can finish off your whole look beautifully.
And for those who want a little extra more of their lips, Red Apple Lipstick has a variety of beautiful lip liners as well as a raleye balm that helps keep the lips soft. I personally love putting on a thick layer of this right before bed.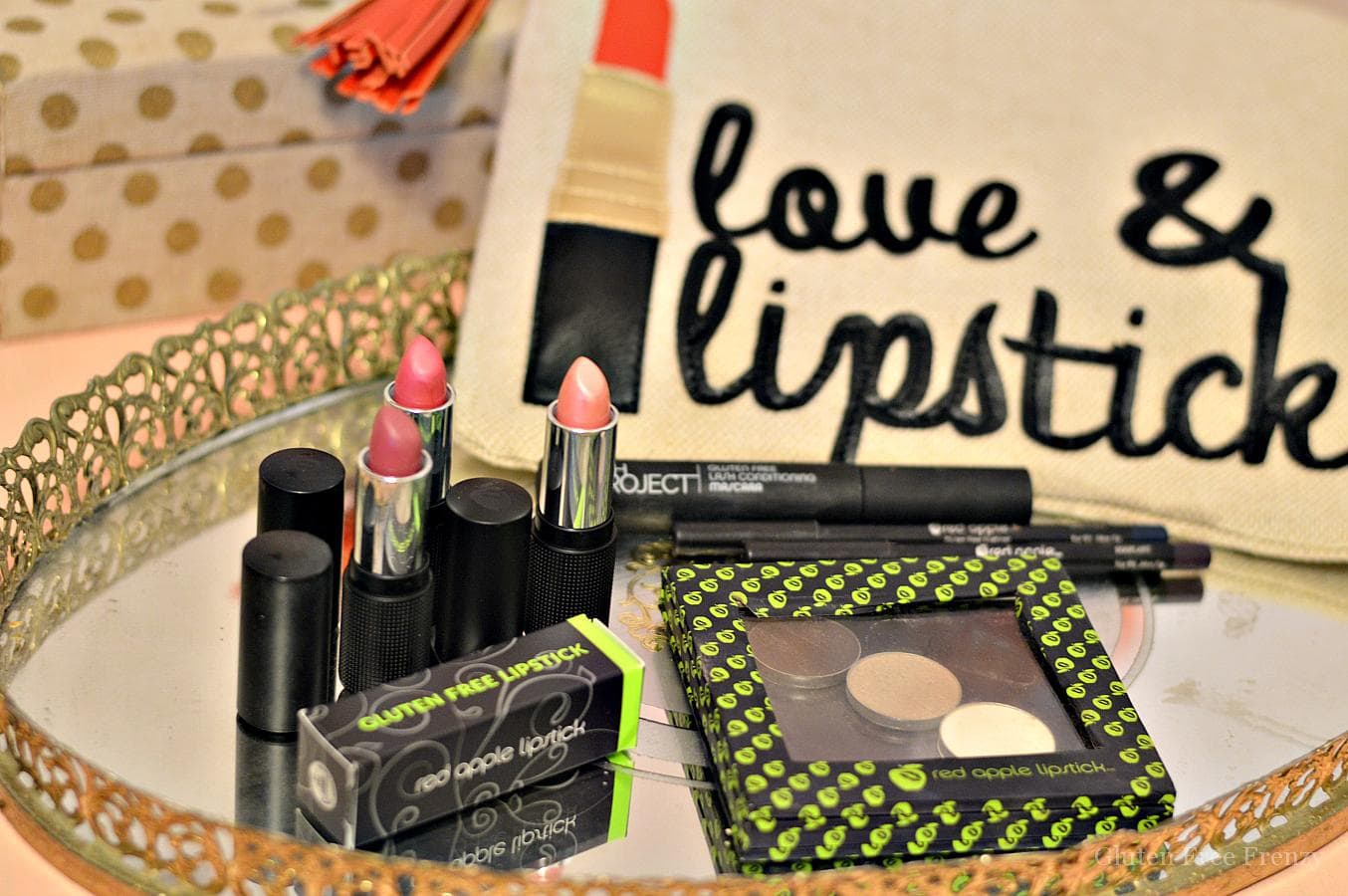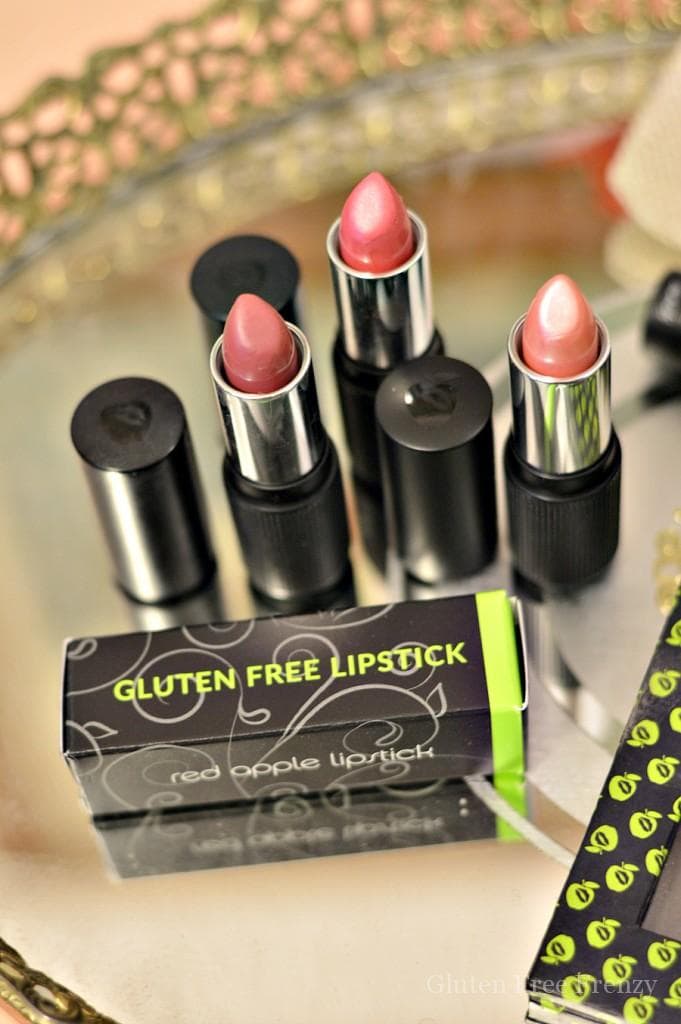 *Thank you to Red Apple Lipstick for sponsoring this post. I was provided with monetary and product composition. All opinions are my own. This post may contain affiliate links.