Gluten-free crescent rolls that are literally the BEST you have ever tasted!
These gluten-free crescent rolls are flaky, fluffy and so delicious. Nobody would ever know they are gluten-free!
I can't even tell you guys how amazing these gluten-free crescent rolls are! You will literally never need another gluten-free roll recipe again. You could serve these to non-gluten-free folks (and we have) and they would never know they are gluten-free. Yep, it's true!
Do you guys remember our BEST gluten-free cinnamon rolls that are getting rave reviews? Well, these crescent rolls were developed from their base. So you know they are going to be good!

My mom used to always be in charge of Thanksgiving dinner growing up. She made rolls, pies and tons of other amazing dishes for over 40 people every year. After our celiac diagnosis, we immediately set out to make our favorite recipes gluten-free.
Our gluten-free green bean casserole with fried onions recipe is a winner but we still needed to create an amazing crescent roll. My mom used to make like 6 dozen and it still wasn't enough for our crowd.
After years and years of working on this gluten-free crescent rolls recipe, my amazing mama finally perfected it! 
Please note: IF YOU WANT THIS TRUE CRESCENT ROLL RESULT, YOU MUST NOT EXCHANGE OUT THE INGREDIENTS IN THE RECIPE FOR A GLUTEN-FREE FLOUR BLEND. These measurements have been tested over and over to get the crescent rolls just perfect.
As you all know my mom (Tana Besendorfer) is an incredibly talented baker. She's the one who brought you the flaky raspberry toaster pastry, decadent peanut butter bars and so much more.
Now she's achieved the impossible in creating what is truly the best gluten-free crescent roll. Her secret lies in the technique. She figured out after many times of trial and error that she just couldn't get enough buttery filling inside the rolls unless she used frozen butter. 
She then grates the butter onto the prepared dough before rolling them. However, unlike the cinnamon rolls, you MUST slice the dough before grating the butter on the dough.
The result of this technique is the best buttery delicious gluten-free crescent rolls. While this is an extra step, it's the key and totally worth it. 
I can't say enough about how talented my mom is. In our cookbook, Gluten-Free on a Budget, she created 70% of the recipes. Including her famous flaky pie crust that can be rolled out and sliced into a lattice piecrust.
Gluten-Free Crescent Rolls
Ingredients
1 C brown rice flour
1 C white sticky flour (sweet rice flour)
1 C tapioca starch
1 C potato starch
1/2 C arrowroot powder
3 tsp. xanthan gum
2 tsp. baking powder
2 tsp. salt
3/4 C sugar
1 tsp. gelatin
1 T yeast
1 T sugar
1 C warm milk (or 1 C water and 3 T buttermilk powder)
2 eggs
1 tsp. apple cider vinegar
1/2 C coconut oil, melted
1/2 C butter, melted
2 T ground or milled chia
1/2 C warm water
1 lb frozen or cold, refrigerated butter
Instructions
Make sure to freeze or refrigerate 1 lb of butter that can be grated
Place 2 T milled chia and 1/2 C warm water in a cup, let soak 2 minutes
Meanwhile, dissolve yeast and 1 T sugar in warm milk, let sit to proof
Using a stand mixer with the paddle attachment, combine all flours, starches, xanthan gum, baking powder, salt, sugar and gelatin
In another bowl, mix the soaked milled chia and yeast mixture together with eggs, coconut oil, 1/ C melted butter and apple cider vinegar
Slowly add that mixture to the flour mixture in stand and combine until well blended
Roll the dough out into a big circle disc shape or divide it in half and roll into two discs on saran wrap heavily sprinkled with white rice flour
Using a pizza wheel, cut into triangle shaped pieces like you would pizza
Grate the frozen butter on to the disc before rolling it up
So if you have two discs you'll do half a pound of butter on each (It's important that it's grated on after the discs are cut or the pizza wheel will pick up pieces of the butter and make a mess)
Rollup each piece into the crescent shape (rolling from large end to small end tucking the grated butter in as you go)
Place on a cookie sheet at least two inches apart
Let rise for 1 hour on bread proof or 100 degrees
Bake for approximately 18 minutes at 350 degrees, depending on how dark you like them
Brush on more melted butter after they come out of the oven if desired
https://www.thisvivaciouslife.com/gluten-free-crescent-rolls/
If you like these, you are going to love these too…
BEST gluten-free cinnamon rolls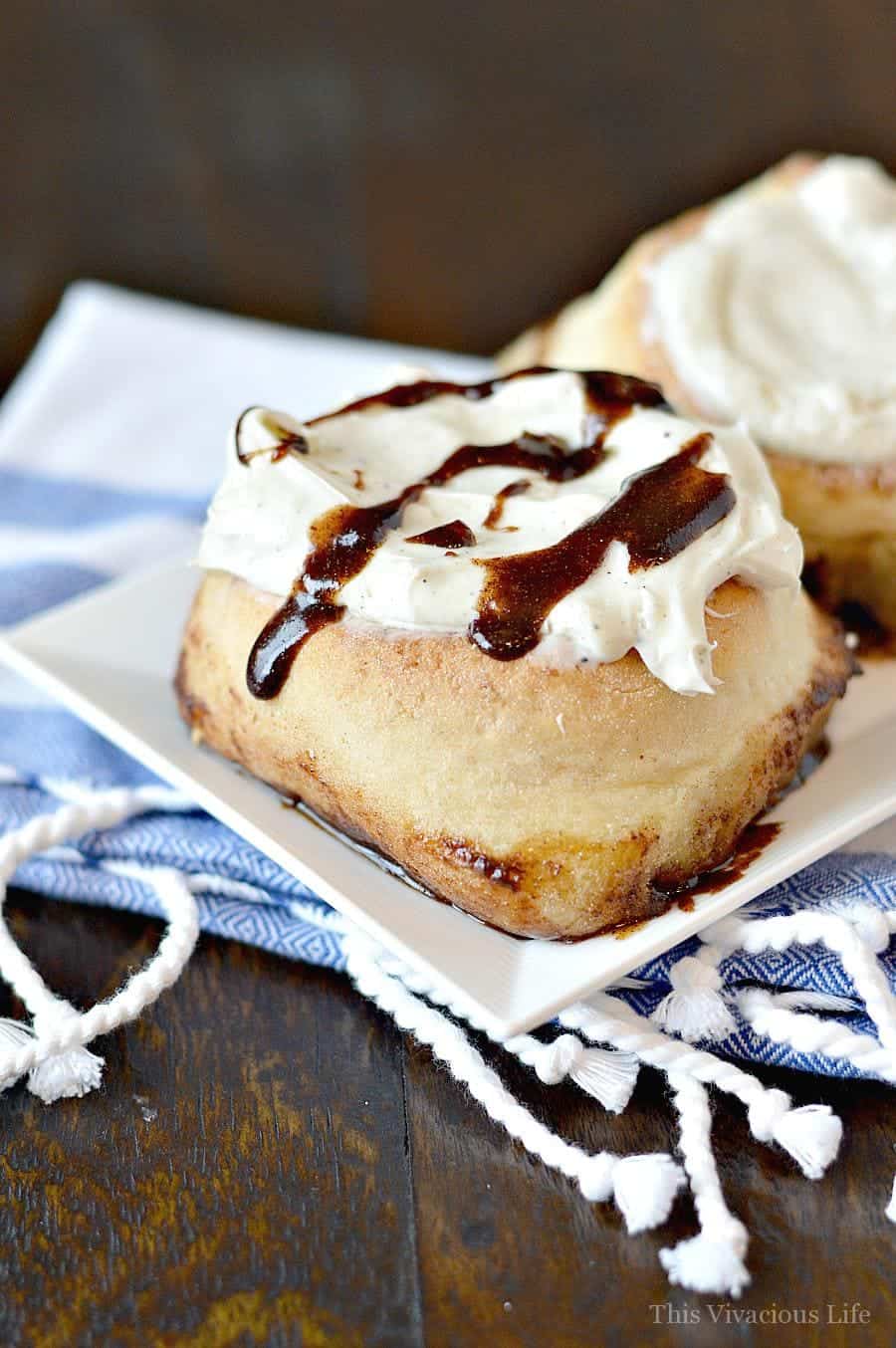 Gluten-Free Green Bean Casserole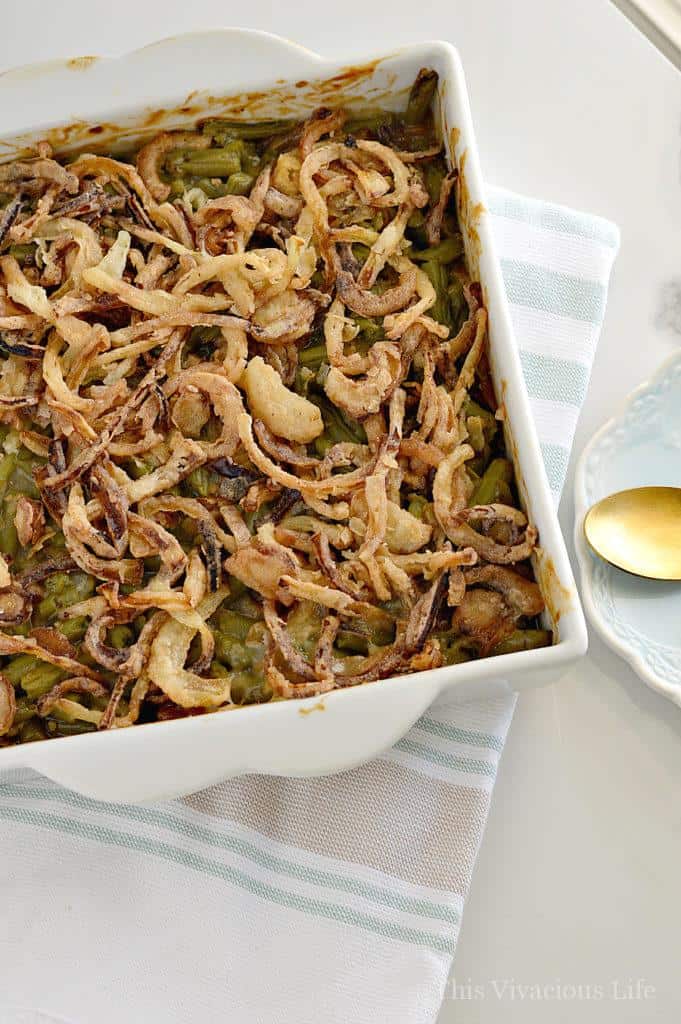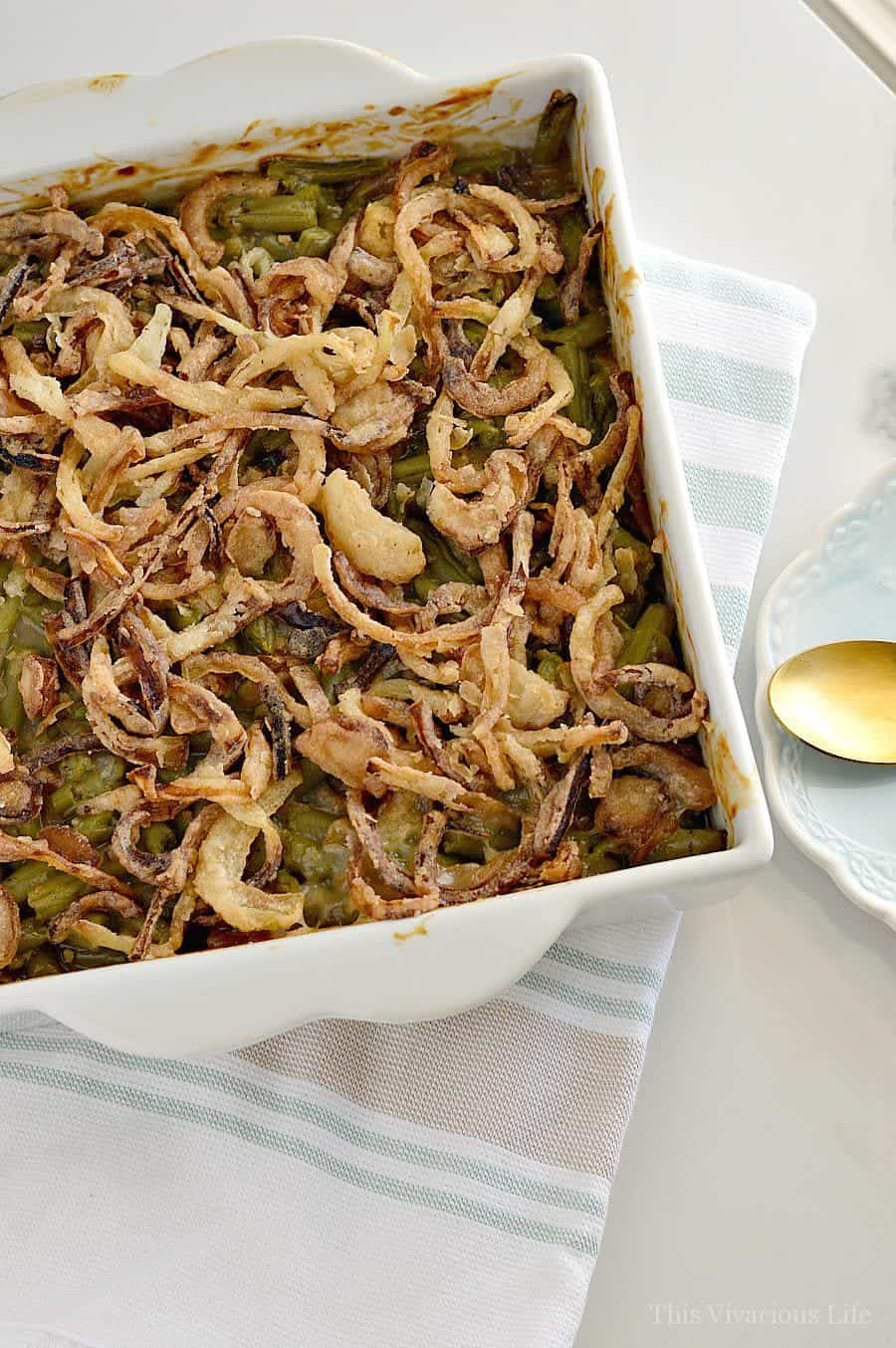 Gluten-Free Apple Cider Cupcakes