This is the BEST roast chicken recipe and it is perfect for Sunday dinner. It is easy to make and everyone will love it with some roasted vegetables too. If you are looking for the BEST roast chicken recipe, look no further. This is a simple and easy dinner that you can quickly put together and let bake.
When I say this truly is the BEST roast chicken recipe, I mean it. My mom used to make this at least one Sunday a month. It's just so easy to pop in the oven and let it bake at a low temperature for a few hours. Of course, putting in your favorite winter vegetables make this a one pan meal that you just can't resist.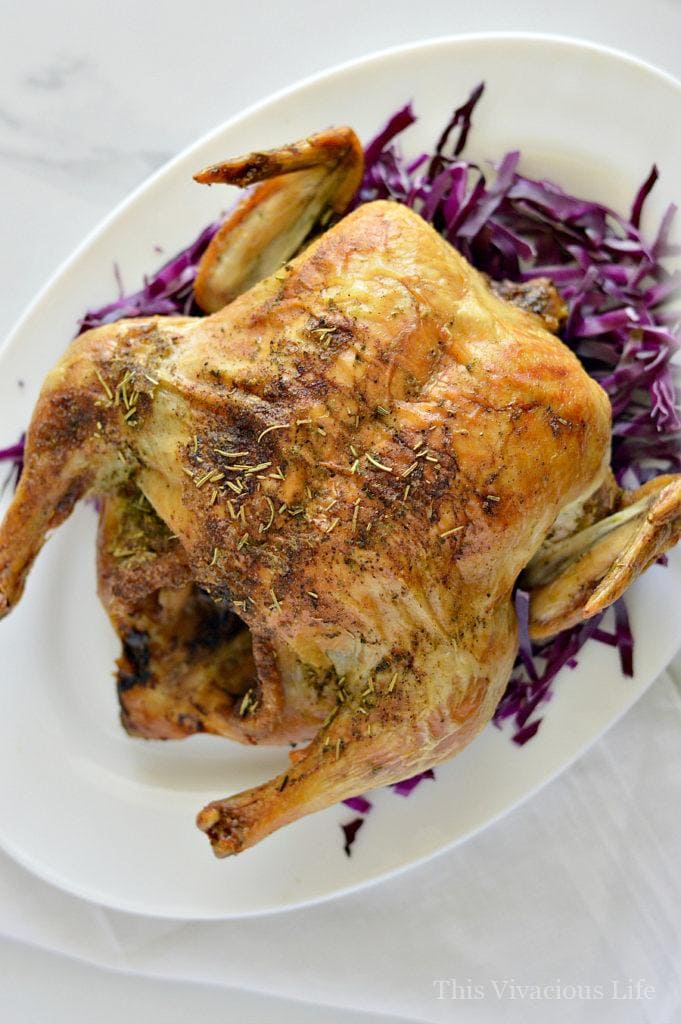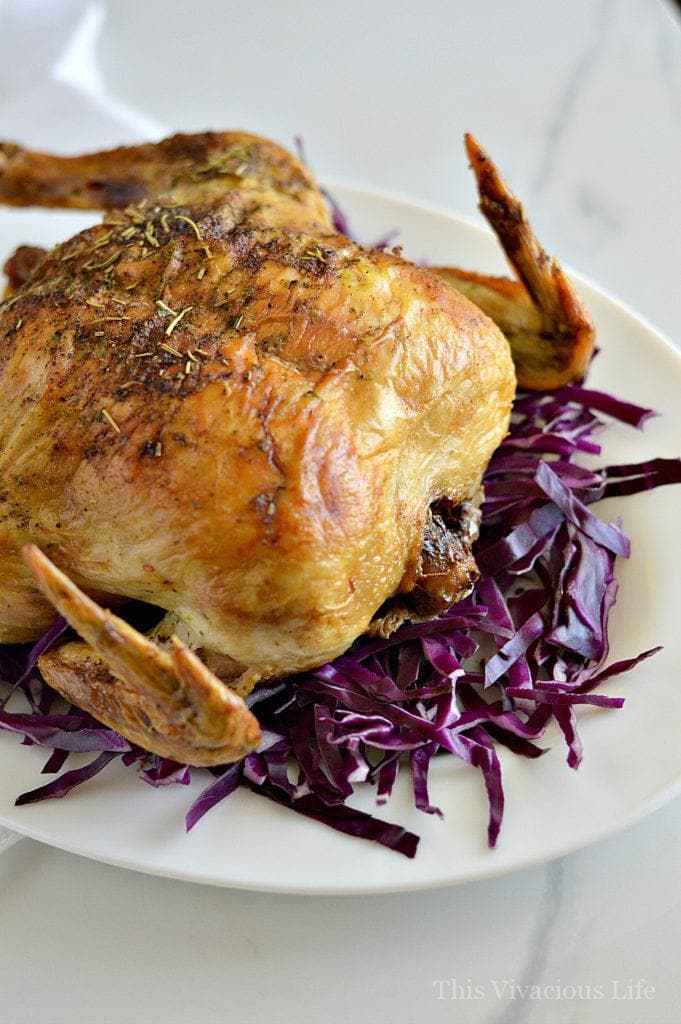 One of the things I love most about this BEST roast chicken is that it makes for fabulous leftovers. We take off the extra meat and use it to make enchiladas, soup or salad. Then we boil everything else for a few hours on low and make a delicious and soothing homemade bone broth. This is either a great base for a soup or can be enjoyed on its own for all the wonderful health benefits. If you are going to do this though I do suggest purchasing an organic chicken.
I especially love making this meal on Sunday so that I have dinner set and ready to go. Especially because this is when life can be hectic starting out the week. With her enjoy the first day or as leftovers, you're going to be a big fan of this BEST roast chicken recipe.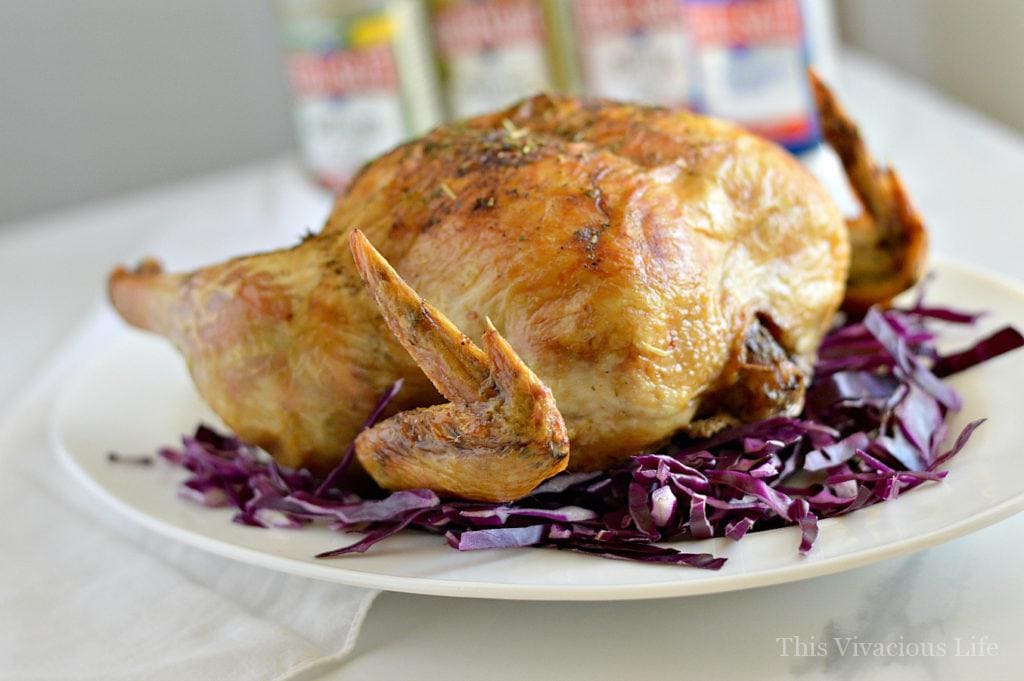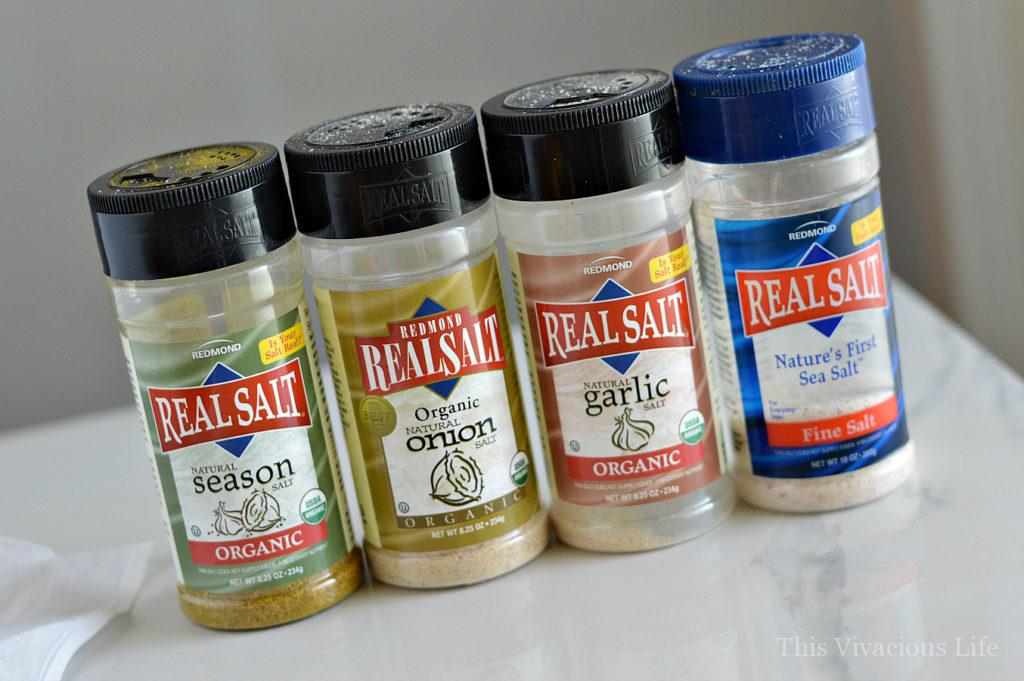 The key to this recipe truly is in the salts. Real Salt comes in the original fine salt that you use everyday as well as their organic onion, garlic and season salts. I also use these everyday because they taste great and are full of beneficial minerals.
There is a vast difference in the quality of salts on the market today. A quick glance at the ingredients label on most salts might surprise you! Many salts contain anti-caking agents and even dextrose (sugar). Others have been heat processed and stripped of their natural trace minerals. Real Salt® brand sea salt on the other hand, is unrefined and full of natural minerals and flavor – the way salt was meant to be savored.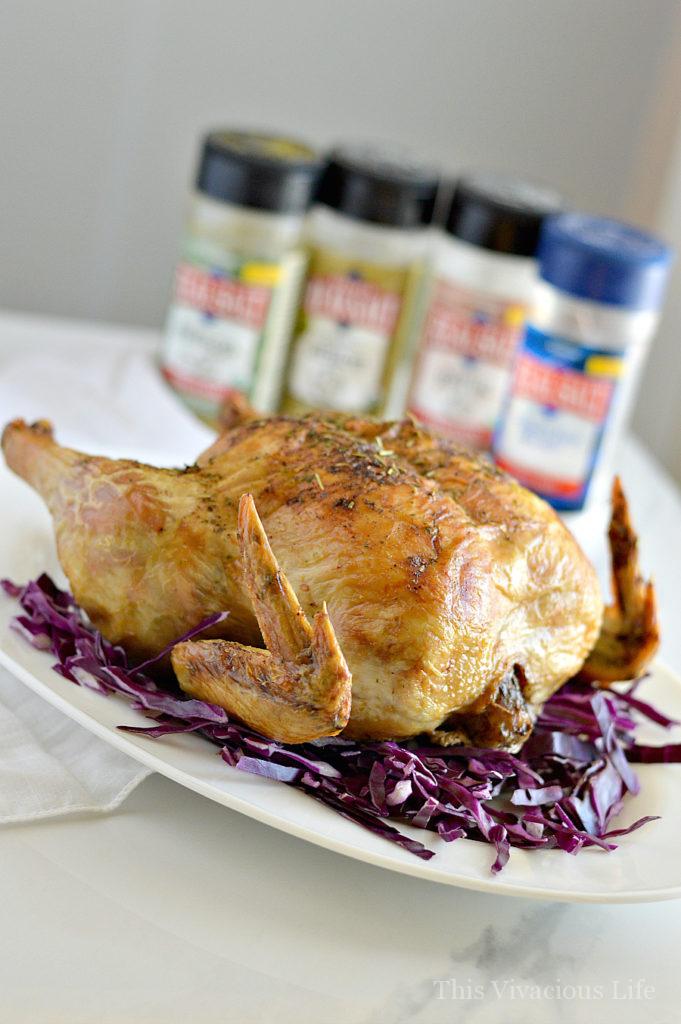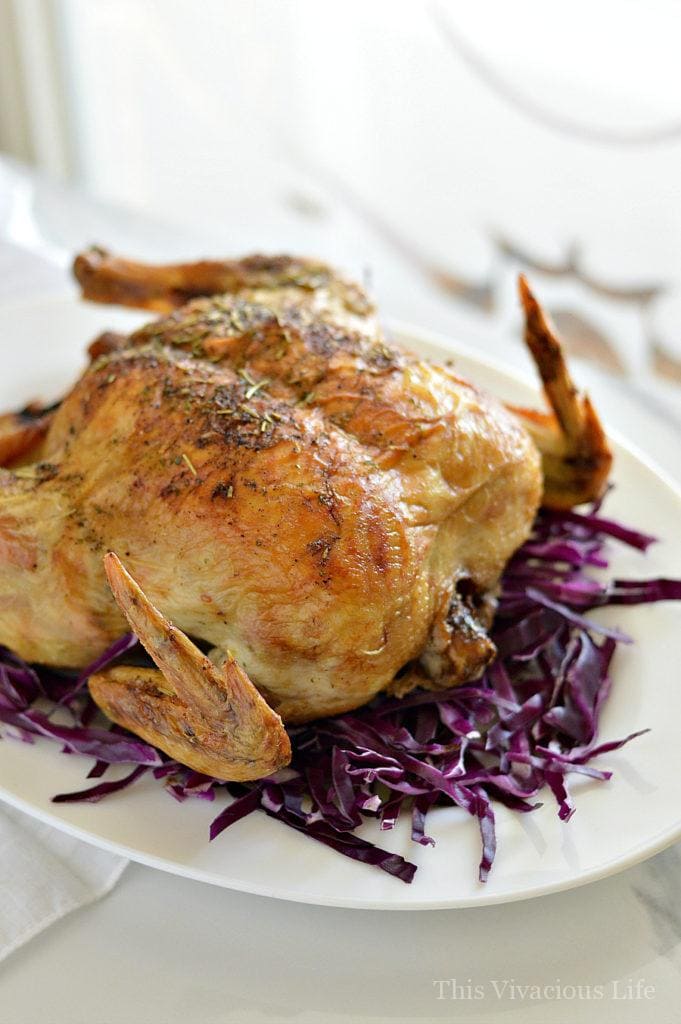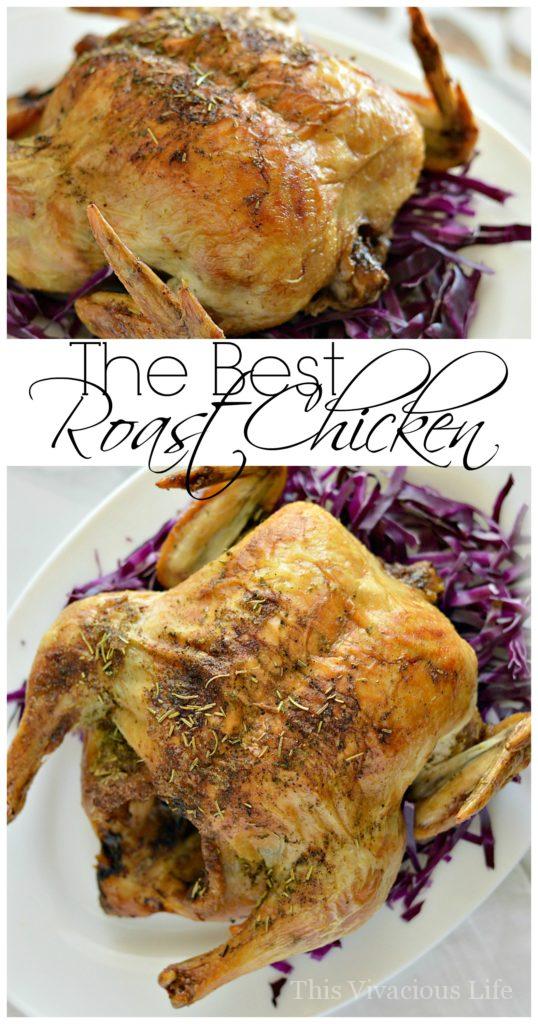 Ingredients
1 whole fryer chicken
1 T coconut oil
1 tsp. Real Salt
1/2 tsp. Real Onion Salt
1/2 tsp. Real Garlic Salt
1/2 tsp. Real Seasoned Salt
1/2 tsp. paprika
1/4 tsp. cayenne
1 T dried thyme, rosemary, or any other spice you like
Instructions
Combine salts and seasonings
Spread coconut oil all over the bird then wash hands
Massage spices and salts into the bird
Thoroughly wash hands again
Bake at 300 degrees for about 2 1/2 to 3 hrs
https://www.thisvivaciouslife.com/best-roast-chicken/
If you like this recipe, be sure to check out these…
Gluten-Free Shake n' Bake Chicken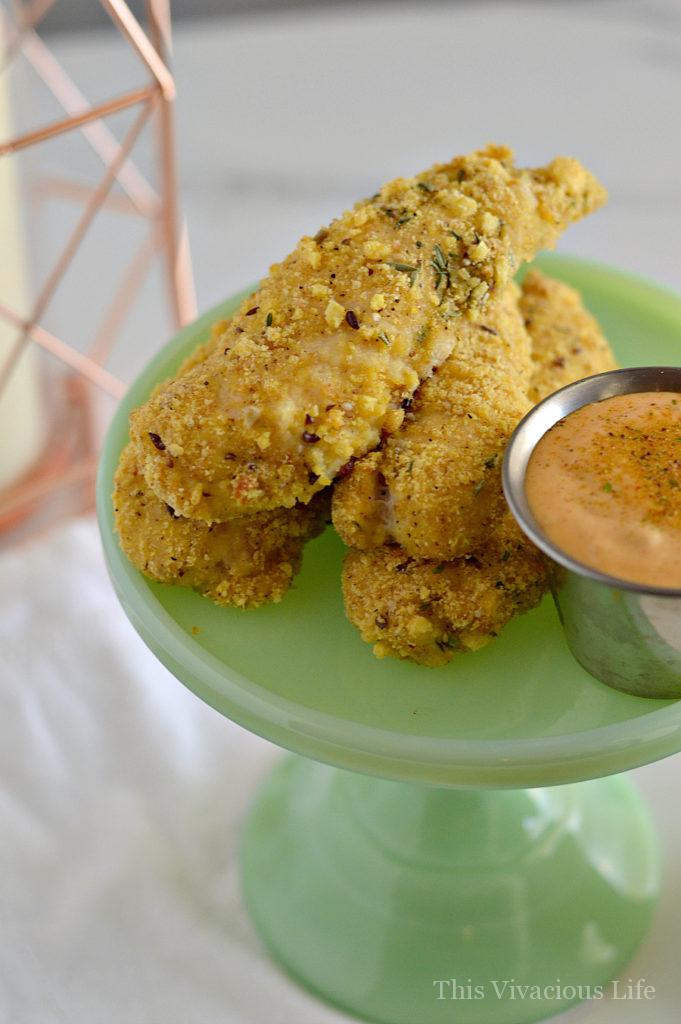 Marinated Chicken Skewers with Cucumber Yogurt Sauce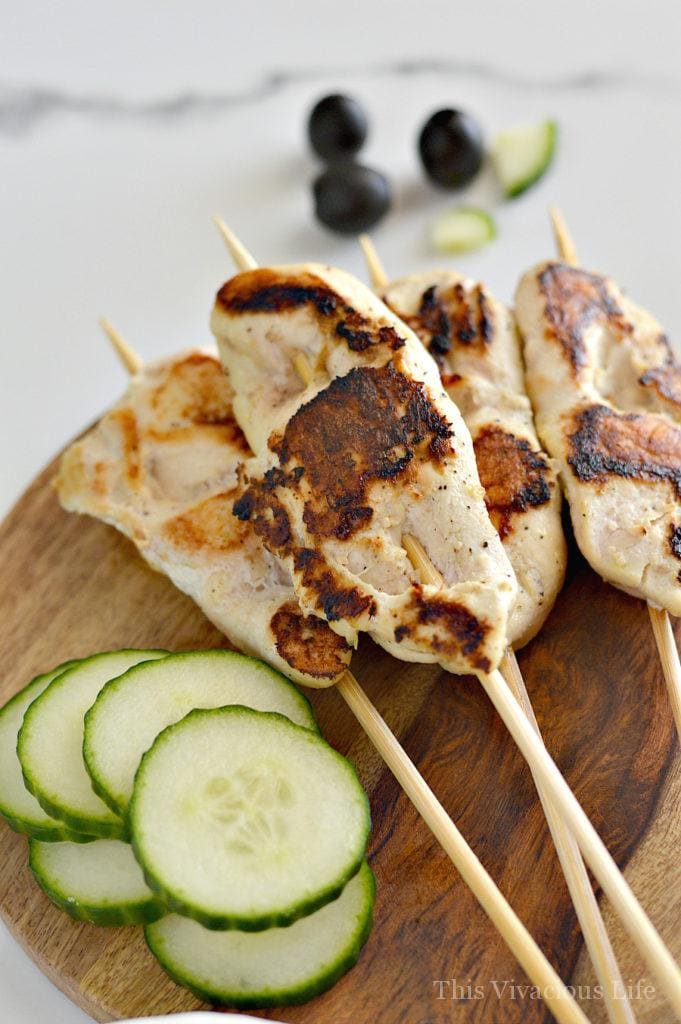 Gluten-Free Sticky Orange Ginger Chicken with Coconut Rice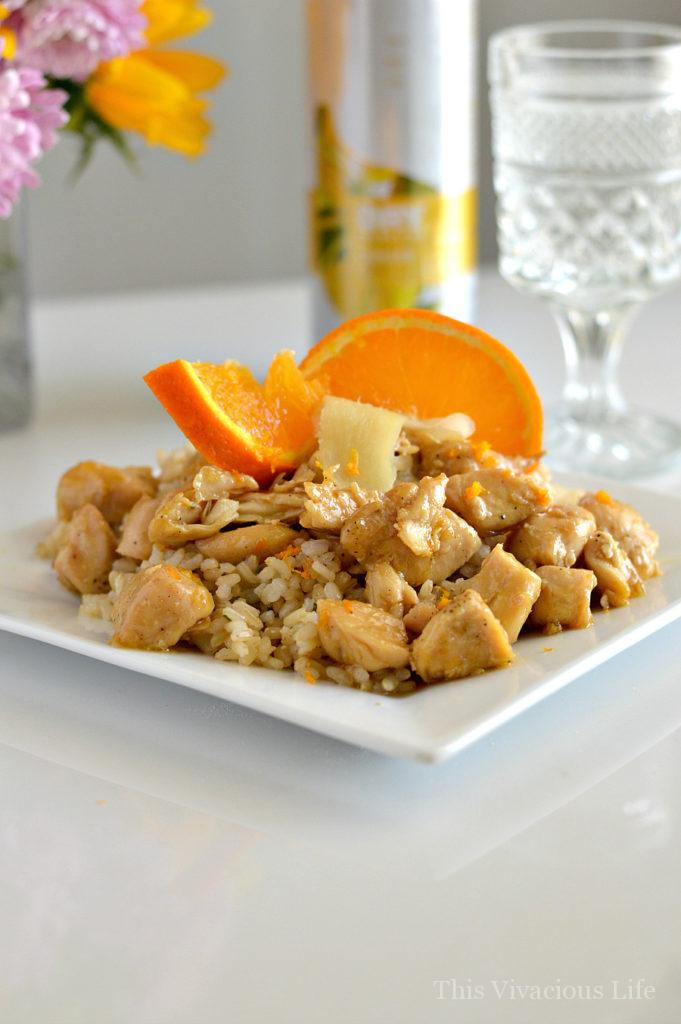 *Thanks to Real Salt for sponsoring this post. I was provided with monetary and product compensation. All opinions are my own.