this post may contain affiliate links
This shop has been compensated by Collective Bias, Inc. and its advertiser. All opinions are mine alone. #SuperAbsorbent #CollectiveBias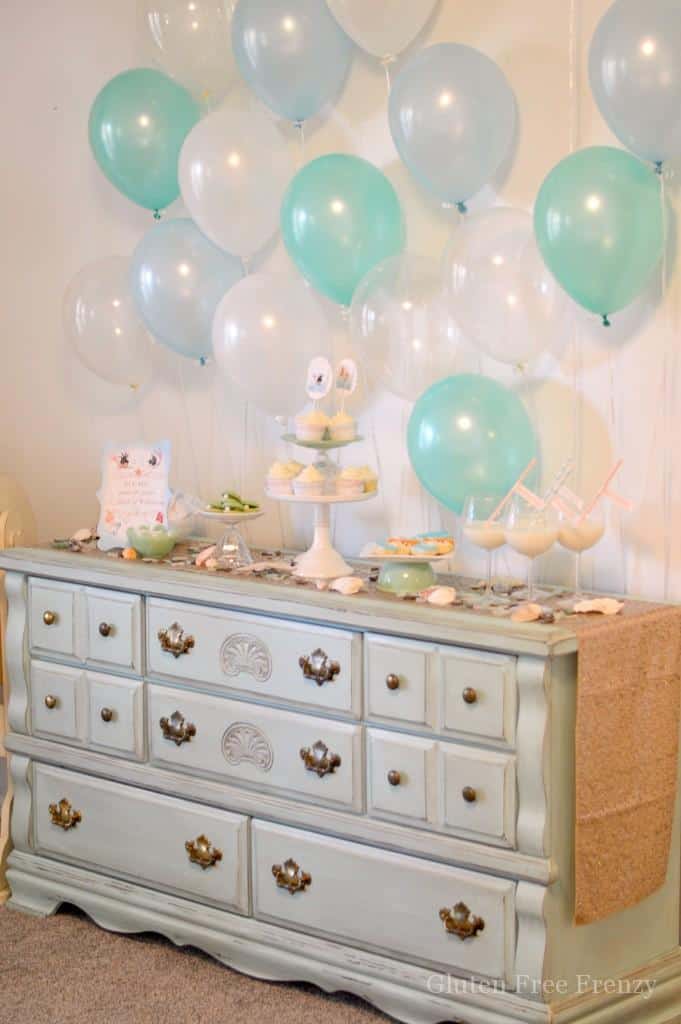 What fun this mermaid baby shower was to throw! From the decorations to the food, I had a blast styling this under the sea adventure; but the funnest part of all was making DIY diaper cupcakes. Of course, if I was going to make them, I wanted to gift them to the new mommy and that meant making sure I chose a diaper that she would actually want to use on her newborn. Huggies was the obvious choice since its the brand of diapers I prefer for my own daughter. Since Costco is the ONLY place who carries the Huggies Little Snugglers Plus Newborn Packs, I hopped right online to grab some for the party.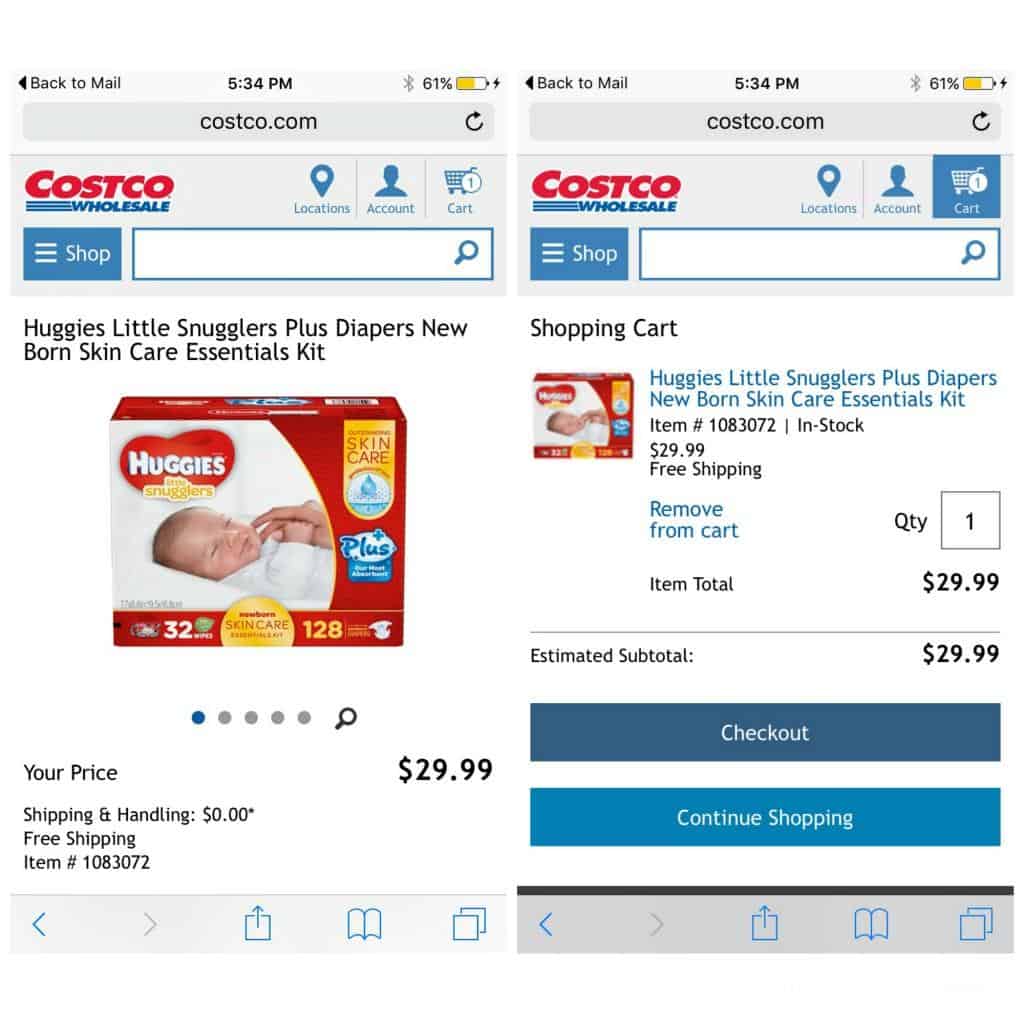 Shopping for the Huggies Little Snugglers Plus Newborn Packs on costco.com couldn't have been easier (which is a big bonus for all those new mamas out there). I literally got online and had my order complete in under five minutes. Of course, Costco didn't disappoint on price. As usual, they were a great value especially considering the quality brand I was getting in Huggies. I mean really, did you know that they are literally designed to keep baby's skin clean AND healthy? I didn't, but it makes sense. Huggies GentleAbsorb* Liner (N-2) draws the mess away from baby's delicate skin with it's mini soft pillows that provide a cushioning barrier. PLUS, these awesome diapers also have a wetness indicator on the outside that let's that already busy new mama know exactly when her little one needs a change. I LOVE that feature! Of course, the design features like it's soft outer cover, umbilical cord cut-out, pocketed back waistband (to keep all the mess where it should be) and too cute Disney designs are just icing on the cake.
Super awesome bonus: Huggies Newborn Packs will be $5 off from (9/1 – 9/25) with FREE shipping! So be sure to stock up on yours before this sale is over. Don't have a newborn? That's ok, I don't either which is why I am so excited that the Huggies Little Snugglers Plus (sizes 1 & 2) are also on sale! Normally $37.49, they are only $31.49 after a $6 discount and FREE shipping. Sweet! I know, that stocking up on diapers (especially when they are on sale) has been very helpful for me as a busy mom of three. You just never know when that last diaper moment is going to sneak up on you and having some extras on hand keeps from a very undesirable situation.
I am SO excited to show you all the fun aspects of this mermaid baby shower as well as a step-by-step tutorial for making your very own diaper cupcakes!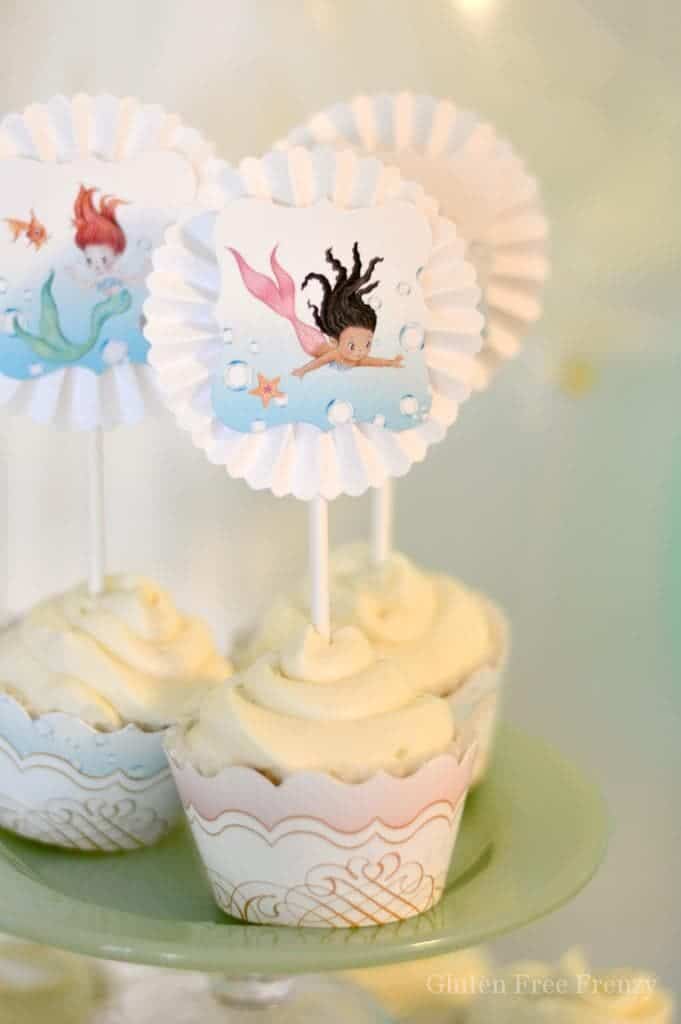 One of the first ideas I had with this mermaid baby shower was to do a station where friends of the soon-to-be mommy could give her their "pearls of advice". Edible chocolate pearl candies made a great treat especially when served up in this vintage jadeite shell scalloped bowl.
I know as a new mom, we tend to hear the advice people gladly share with us verbally at our shower but we are either too overwhelmed with the party to digest it or we just take it lightly rather than to heart. My best advice for new mama's is to REMEMBER the advice of wise moms who have gone before you. Easier said than done right? Well, instead of having everyone write their parent tips on paper, which would likely get thrown away or forgotten, I had guests write their advice right on the diaper! Doing this allows mama to read and digest wise counsel at the time she would need it most…in the heart of parenting.
We then created these darling DIY diaper cupcakes as a party favor for our mermaid baby shower guests to gift other new mamas with and make their day. Package them in pretty little designer cupcake liners and top with a cute cupcake topper for some extra pizzazz. Finally, place them in a fun little bakery box and you have some unique and oh-so-cute party favors that will actually get used! Of course, we also gifted guests with bags of yummy edible pearl popcorn so they could enjoy a party favor themselves as well. For all the mermaid baby shower cupcake goodies, popcorn tags and even the custom made pearls of advice sign, we chose to use Loraleelewis.com products. Her stuff is just stunning and we couldn't resist the vintage mermaid look it provided our party with.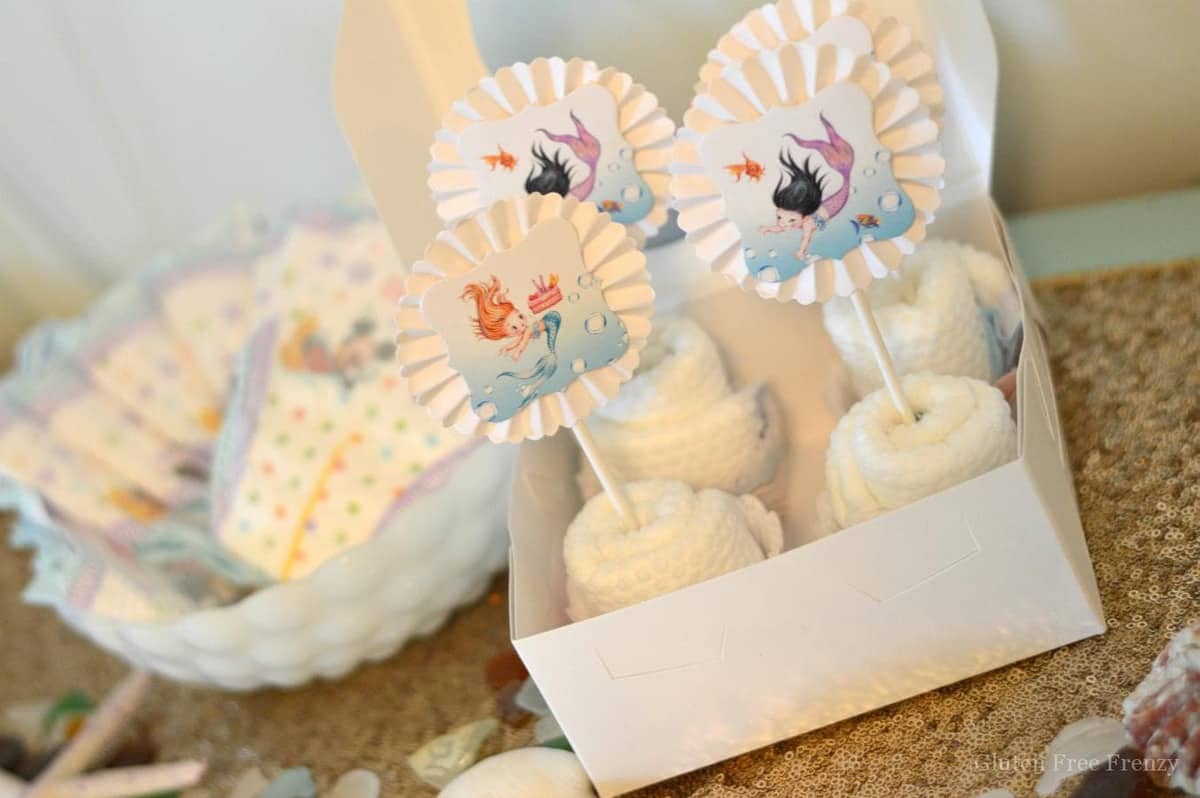 To make your own DIY diaper cupcakes just follow these easy steps…
Open the diaper and flip it inside out so that the white inside lining shows
Fold in the sides vertically so that you have one long 2-3 inch wide inside out diaper
Starting at one end, roll the diaper tightly to form your "cupcake" (be sure to tuck as you go so only white shows)
Secure the bottom of the bundle with a mini elastic band
Place elastic band side down into a cupcake liner
Top with a cupcake topper and place in your bakery box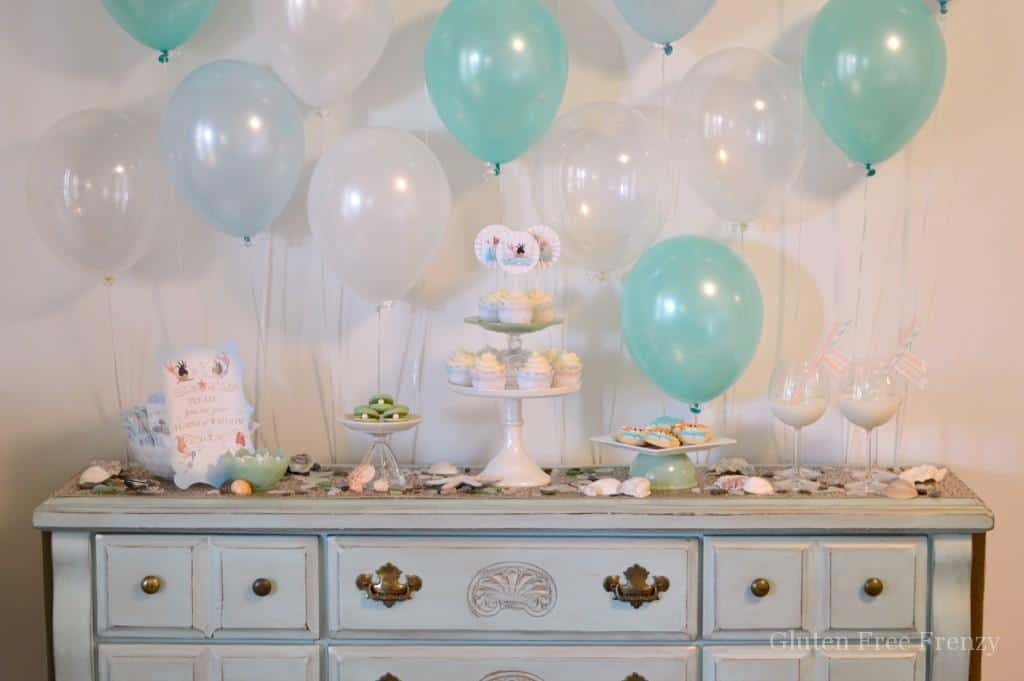 We kept the food sweet with two varieties of cookies, cupcakes and "mermaid milk" which was really just milk with blue candy beads for "bubbles". Our pearl cookies were SUPER easy to make. I just bought some pistachio flavored macaroons and opened them very gently. I then stuck in an edible pearl candy and placed them on the cake stand. The gorgeous mermaid and mermaid tail cookies were created by my ever talented friend Shanan over at Enchanted Cookie Boutique (she does nationwide shipping…woot, woot).
For the mermaid baby shower decor, I just had to style this tablescape on my mermaid green dresser because it even has the gold shimmer reminiscent of a mermaids tail in the sunshine. The gold runner was another touch that reminded me of a mermaid tail. My sweet friends Scott and Rachel are always so kind to let me "shop" their home for party items and this one was no exception. They literally have the coolest vintage items. Remember my lemon and lavender spa party? Those vintage crates and yellow scale were from them! This time, I found some beautiful seashells, starfish and even some beach glass that Scott's mom found herself years ago. These items were exactly what I needed to create the look I wanted. Balloons in the back where set to look like bubbles while my handcrafted (by my husbands grandfather) wood bassinet served as the perfect gift and party favor holding space.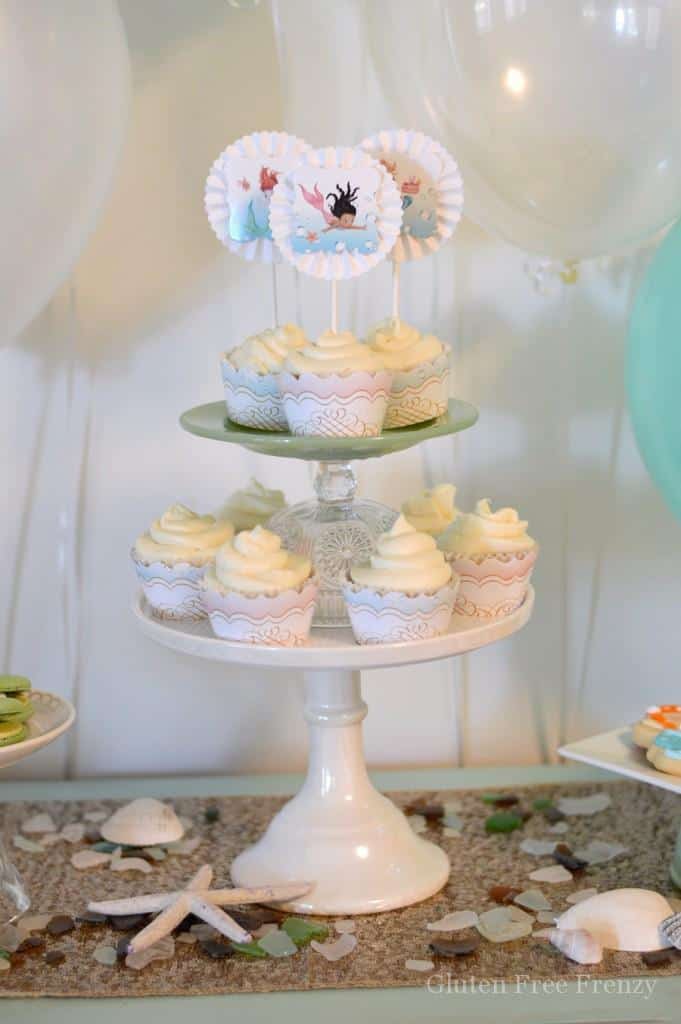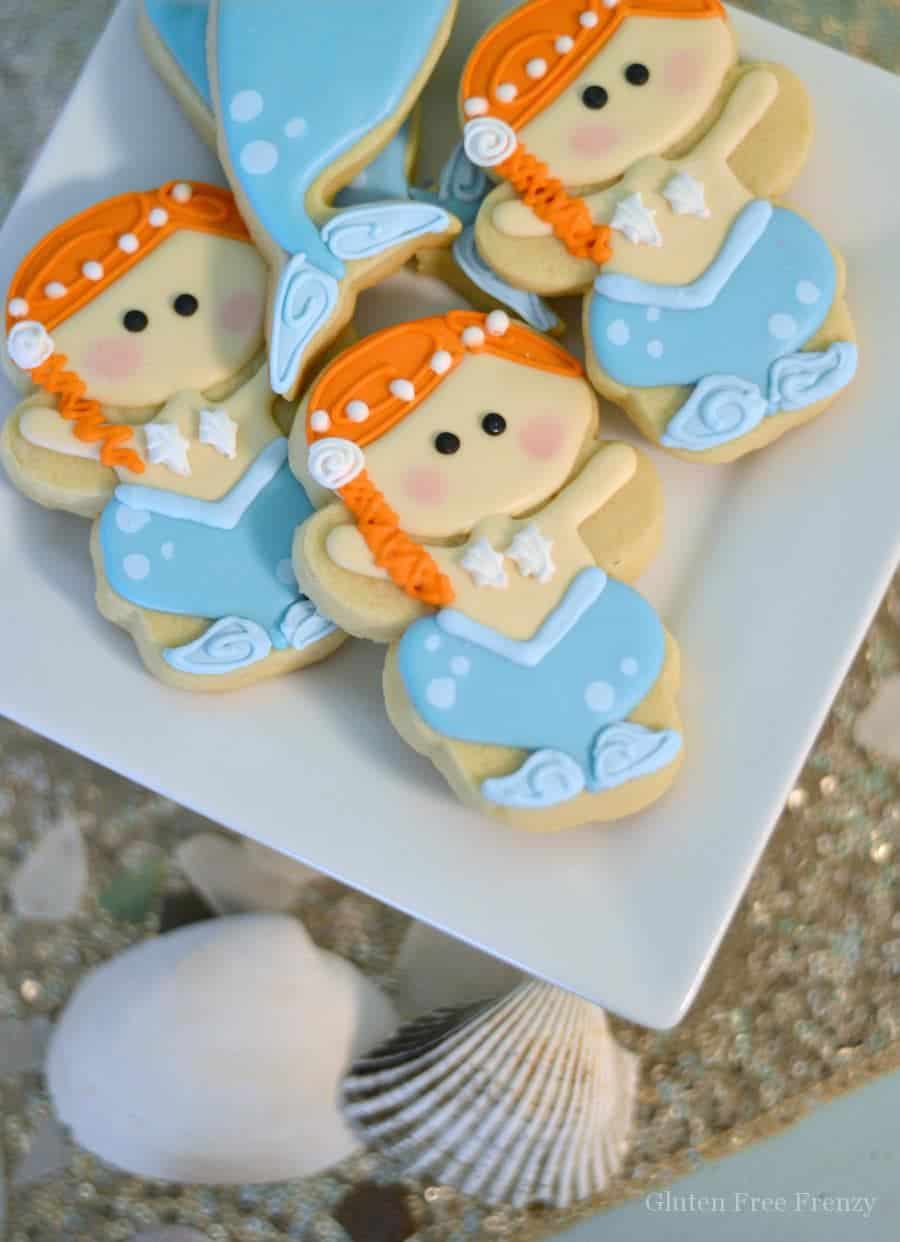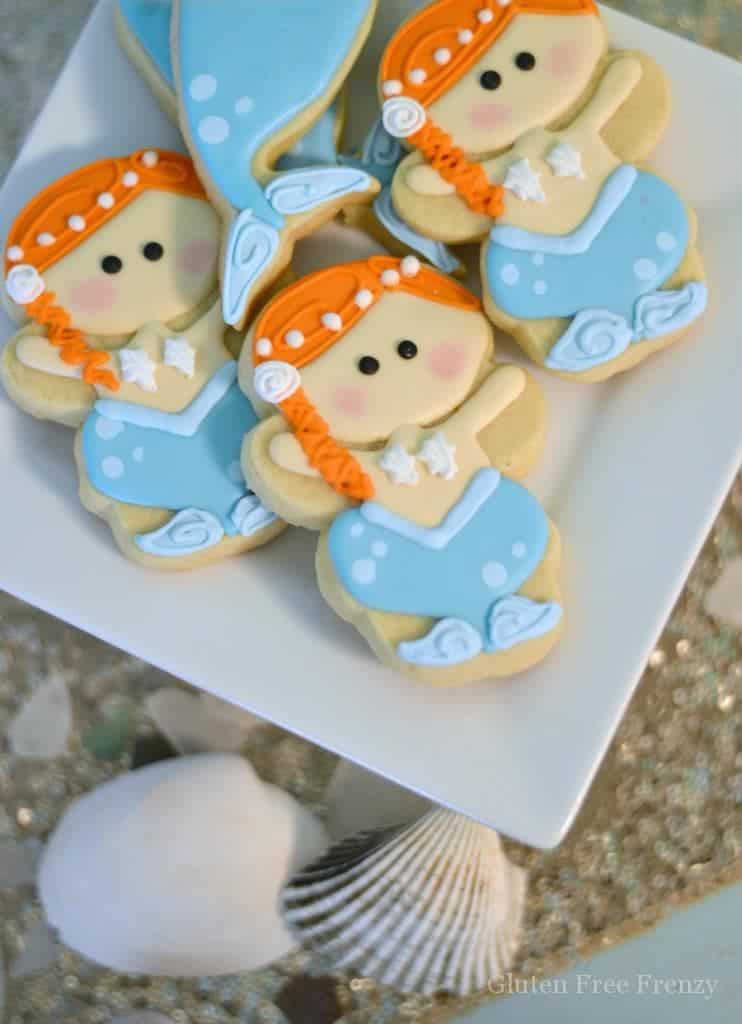 Isn't this party fun? It's always a blast to put together events that celebrate some of the most special days in our lives and the lives of others.
We'd love to hear your best advice for new parents either in the comments below. You can also head over to Costco's social page for awesome inspiration and hacks with your Huggies diapers!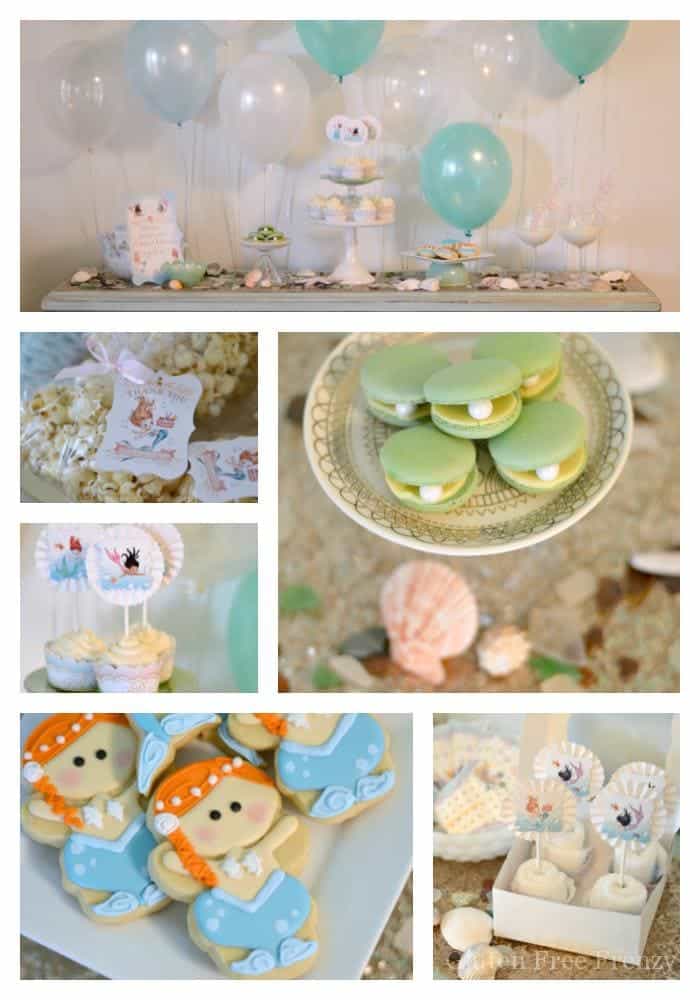 All opinions are my own. I only work with brands I love and recommend.