If you are looking for a fresh, modern look, this cactus succulent baby shower is definitely going to please.
This cactus succulent baby shower was such an honor to host. Now I am showing you how to recreate it for that special mommy to be in your own life.
This Cactus Succulent Baby Shower + Cucumber Lime Mocktail with Watermelon Ice, featuring Dry Sparkling soda, is the perfect way to celebrate the mommy to be in your life. It is fresh, modern and full of simplistic beauty that she will love!
I am so excited to dive right in to this cactus succulent baby shower and show you every aspect including our signature cucumber lime mocktail with watermelon ice recipe.
I wanted this baby shower to be super welcoming so we did this tasty drink cart. That way people could walk right in and enjoy our signature cucumber lime mocktail with watermelon ice while visiting.
This yummy mocktail features our favorite Dry Sparkling soda. I absolutely love using it in all kinds of mocktails and recipes. It was great in our cranberry white Russian. 
I used the cucumber in this mocktail but we also featured the lavender and vanilla for guests to enjoy. I kept hearing about how light, crisp and delicious they were and I couldn't agree more. Of course, I also love how smooth Dry Sparkling is as well.
They have a very exciting new product coming out in the next few months that you guys will love! We will share more about it soon…
In my mind, any gorgeous party also starts with the fresh florals. They offer that beautiful, living touch that brings so much life to any gathering. Actual florals can be minimal at a party of this desert nature.
However, what you do have, should be exquisite. We knew that woman for the job on these florals would be the incredibly talented Kathy at By Bloomers here in Southern Utah. She saw my vision beautifully.
We asked for a variety of arrangements because we didn't want this party to seem to dry. Kathy created a gorgeous arrangements for both the drink cart and the food serving table. Both included cactus and desert flowers.
I loved that she kept it slightly feminine since my sweet friend Amie was having a girl after all. The geometric gold vase was also a beautiful touch.
The little potted cacti was perfect for our dessert table. The table also featured these cactus and baby onesie cookies from our friend Shanan at Enchanted Cookie Boutique. The succulent cupcakes were so beautiful and perfect for this party as well. Julie from Cupcakes by Julie did a fantastic job!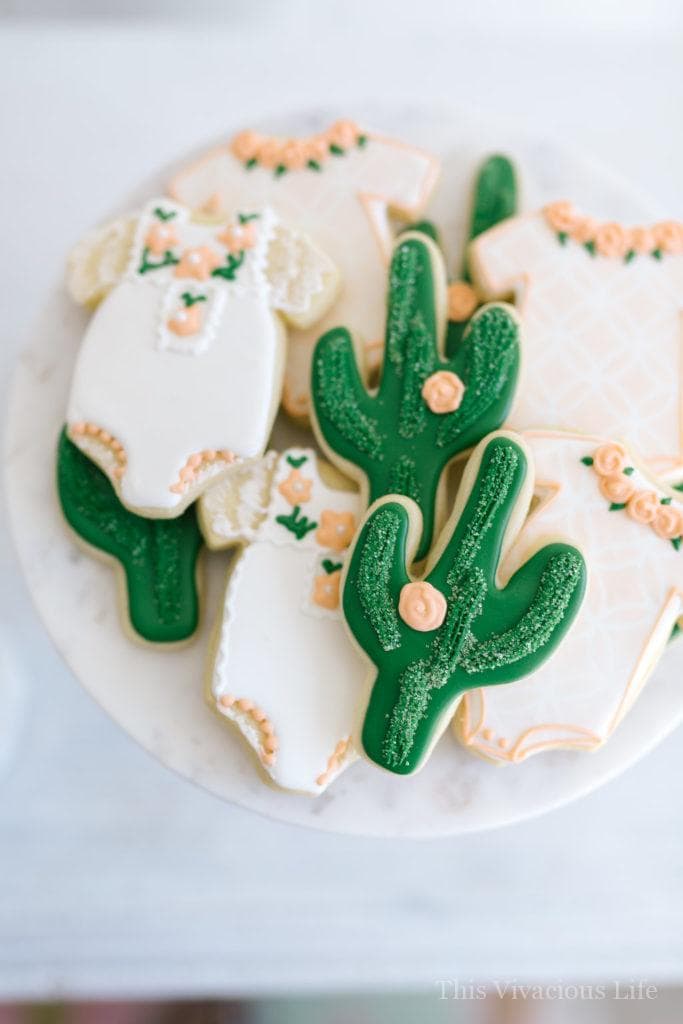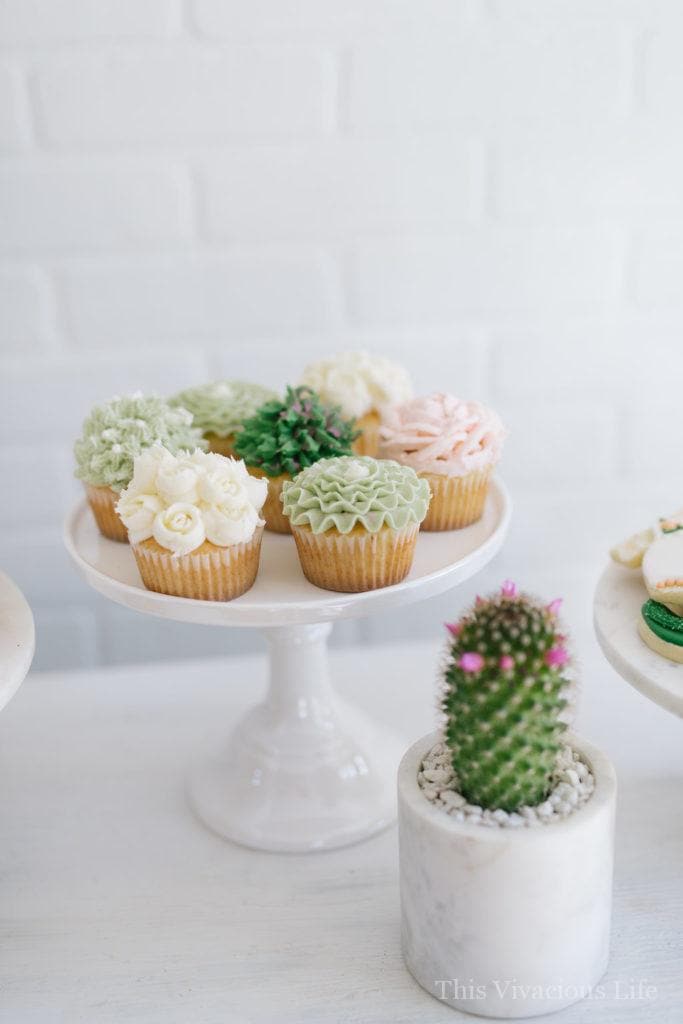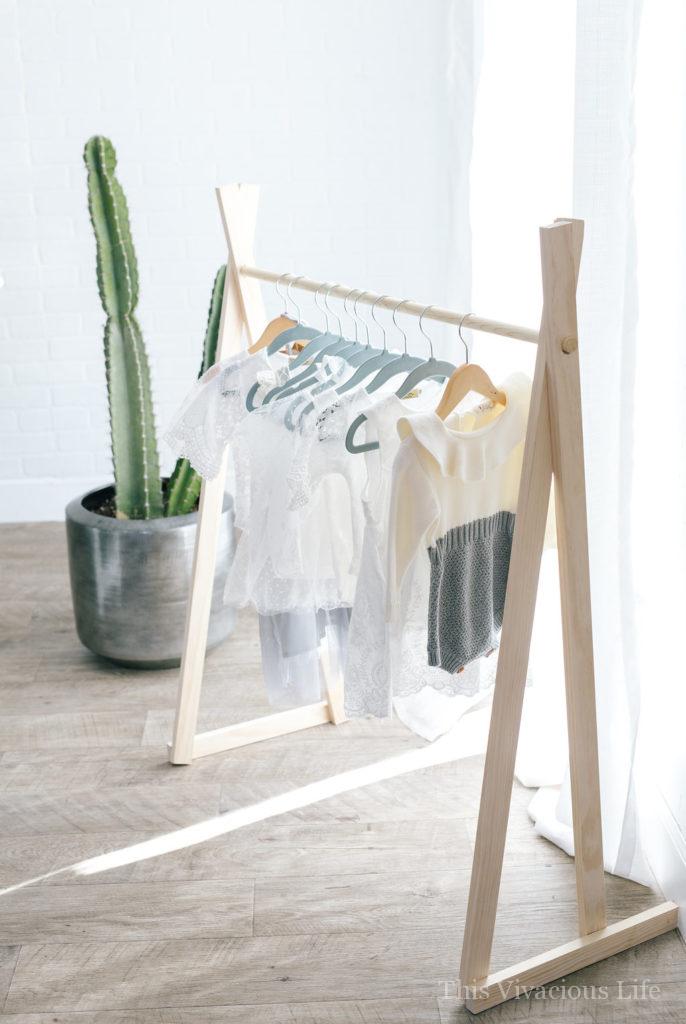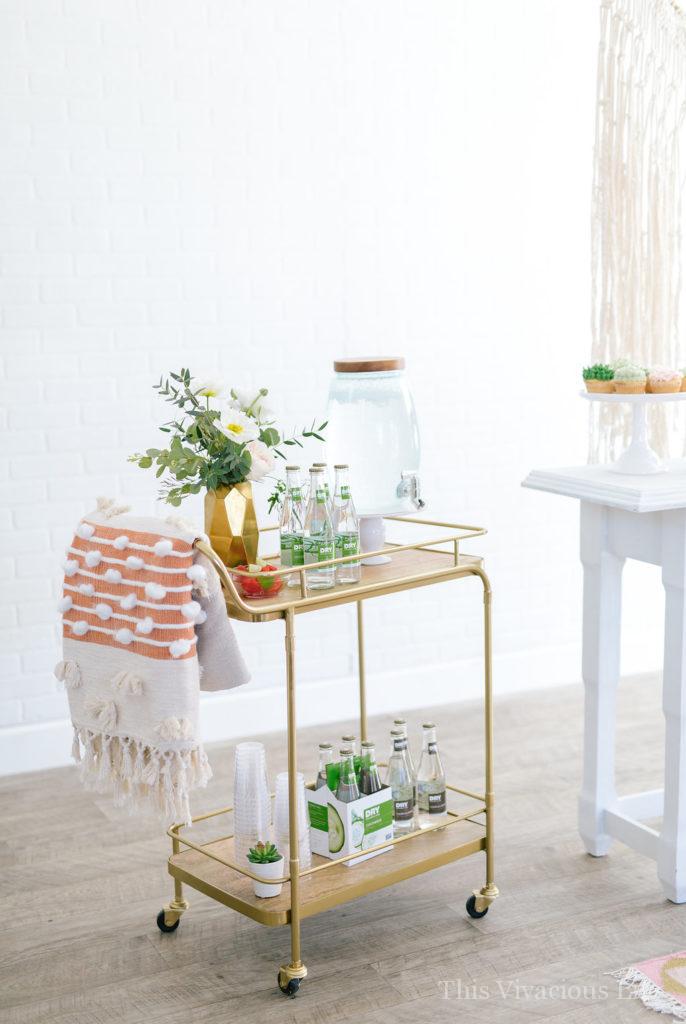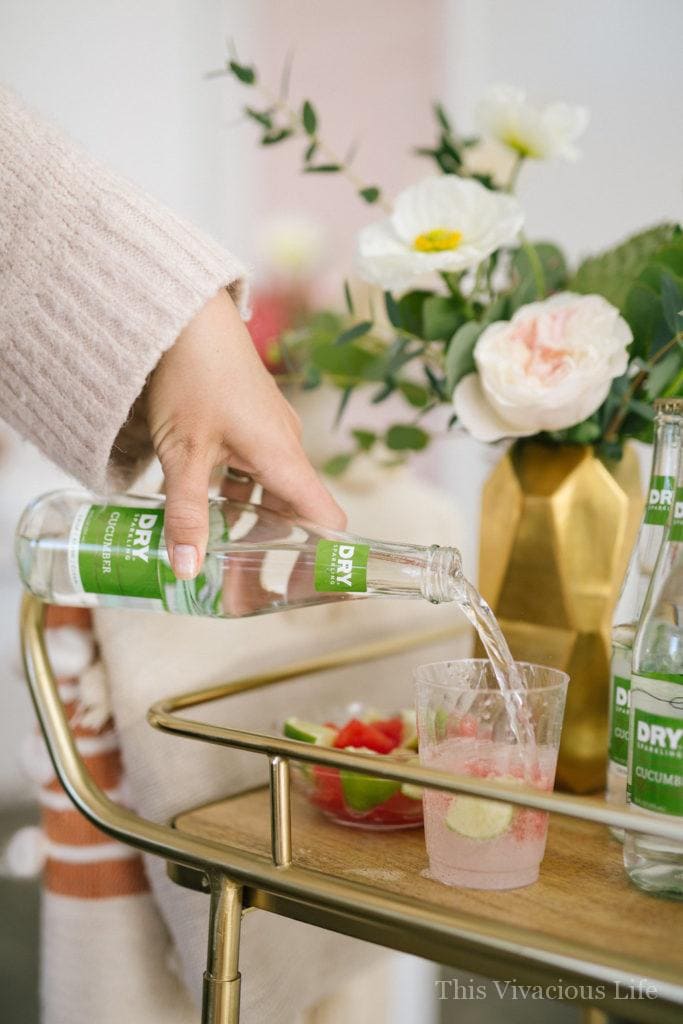 The large cactus looked great with all the other decor and really gave us some nice height. For food, I kept it simple with a mini nacho bar. I just used Costco chips and then headed to Costa Vida for queso, refried beans and salsa.
These little succulent and cacti place holders were perfect for the food table. I found them at HomeGoods. I got plain brown kraft trays for building individual nachos.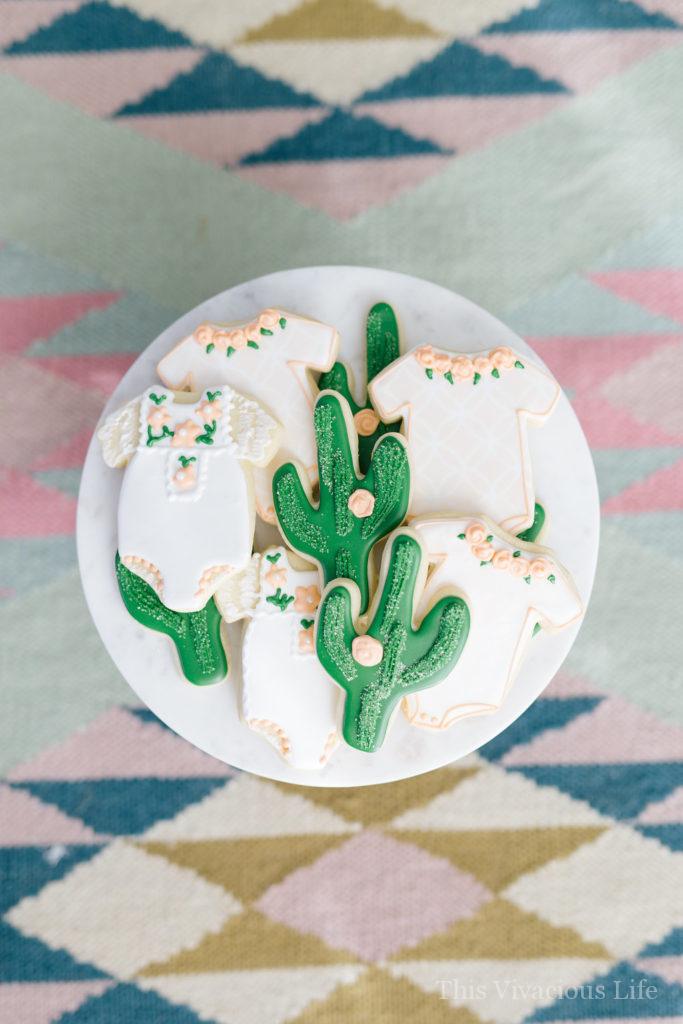 Also perfect for our dessert table was this statement cake from Confection Deception. We topped it with cacti and placed it on a beautiful wood and marble cake stand.
While it's not real, it looks so beautiful on the table and is just what we needed in the center. Who really wants to eat cake at a party anyway right? Cupcakes are so much easier.
A macrame and aztec print rug really complete this ensemble. Get creative with what decor you use and be sure to showcase some of mamas little outfits she has collected for baby like we did on the wood display.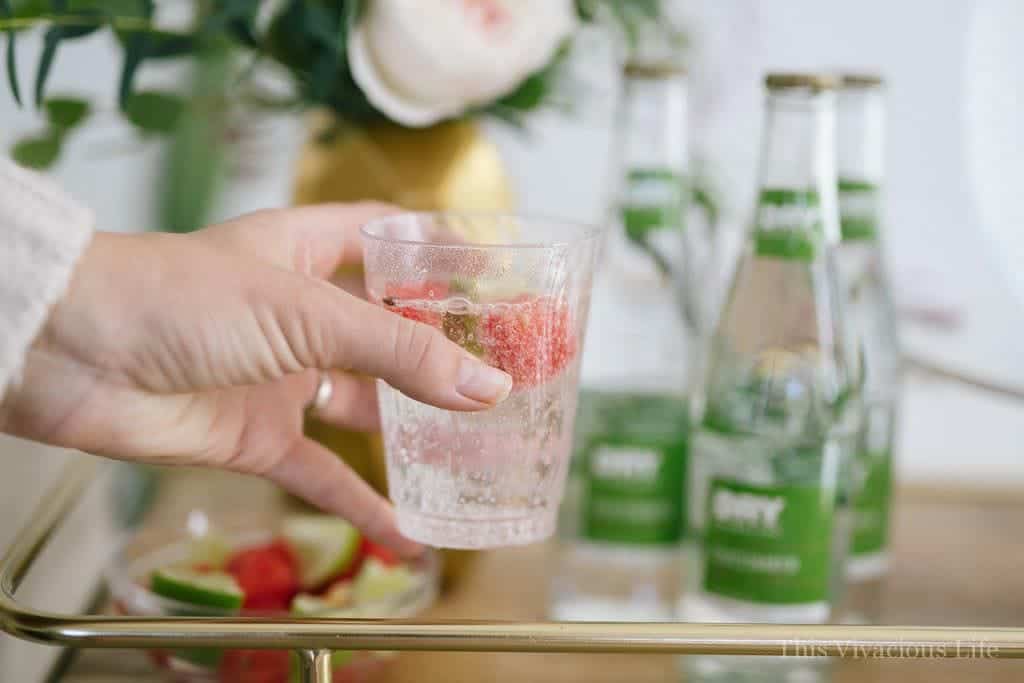 Cucumber Lime Mocktail with Watermelon Ice
Ingredients
4 Dry Sparkling cucumber sodas
2 C cubed seedless watermelon
1/2 lime, cut into small wedges
2 T brown sugar
Instructions
Place cubed watermelon on a silicone or wax paper lined baking sheet making sure to not let them touch
Sprinkle with brown sugar
Freeze for at least an hour or until completely frozen
Right before serving, slice your lime into wedges and place it on a serving dish next to the bowl of watermelon ice
To put your mocktail together, simply place a few watermelon ice cubes in a cup then pour the Dry Sparkling cucumber soda over top
Finish it off with a squeezed wedge of lime
https://www.thisvivaciouslife.com/cactus-succulent-baby-shower/
*Thanks to Dry Sparkling for sponsoring this post. I was provided with monetary and product compensation. Photos by Amie Pendle.