this post may contain affiliate links
I'm so excited to share our art of hand lettering vivacious workshop…
Let us show you more about how to host an art of hand lettering workshop where you live. It's a great way to spend a fun evening learning with friends.
This art of hand lettering workshop was so much fun! It was definitely a time for everyone to come together and gain knowledge while creating memories.
The White Space Studio is the setting for this event. It provided a lot of gorgeous natural light. They have locations all over Utah but we especially love the one here in our hometown. Local hand lettering artist McKenzie Vandermyde of House of Vandy joined us for the evening. She gave people lots to digest including brush strokes, mock calligraphy & pen replacement. There was a lettering for beginners book as well as practice sheets, a pencil and two different hand lettering pens waiting for guests when they arrived. We made sure to include one that really works well with brush lettering.
Being my stylist self, I wanted to have florals all over the tables. However, with all the supplies for the evening, it just didn't work. Instead, we focused on placing their supplies beautifully.
Since it's starting to cool down just a little bit here I decided on the apple themed dessert bar cart. The cutest caramel apple cookies were made by my friend Shanan at Enchanted Cookie Boutique. I also got caramel apples from Rocky Mountain chocolate factory, delicious Fuji apple Dry Sparkling sodas and apple fritters for the guests to enjoy. Also made some homemade caramel corn and bagged it up. We had a beautiful fall string art piece next to the cart as a reminder of what we will be doing in next month's workshop. Be sure to get your tickets HERE.
Subscribe to This Vivacious Life
Receive a free e-book of Instant Pot recipes!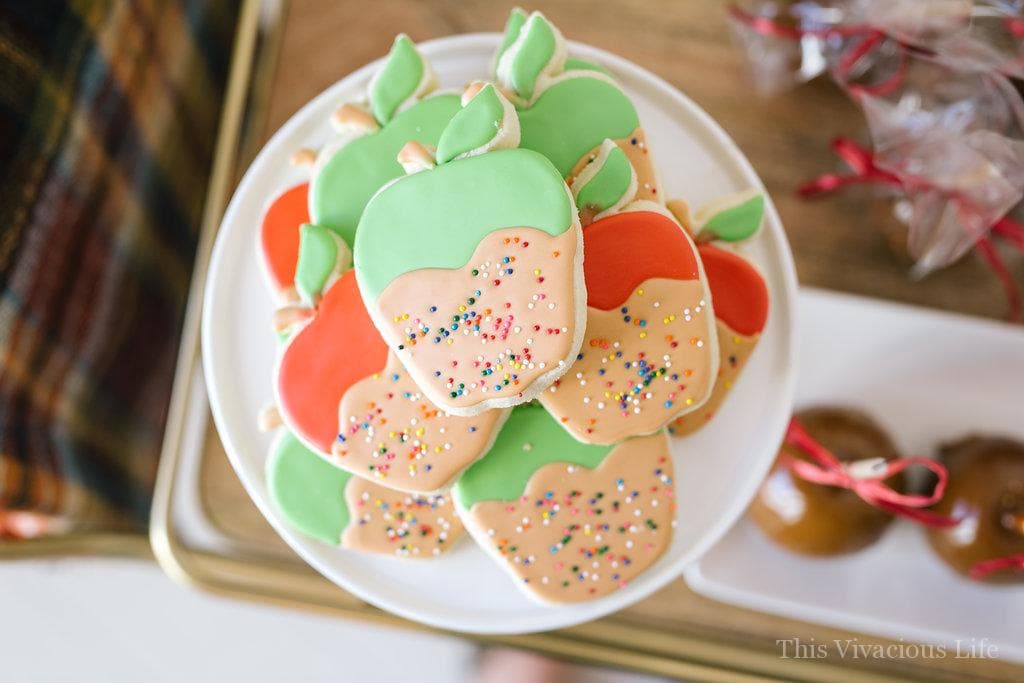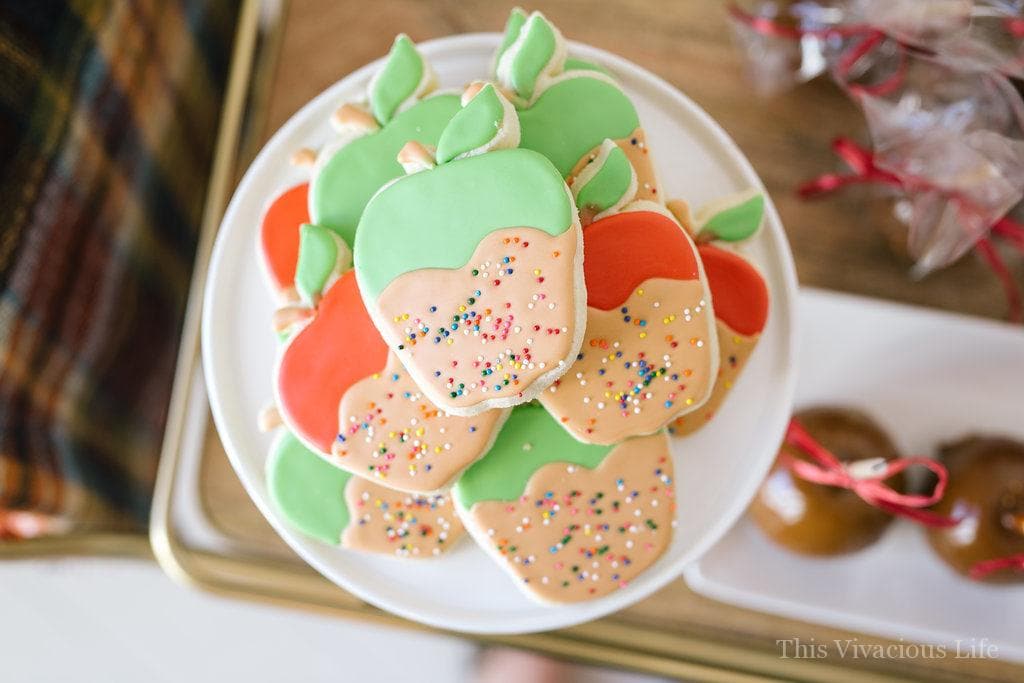 Dinner was provided by one of my favorite restaurants in town, Viva chicken. They brought over there delicious Peruvian rotisserie chicken, arroz chaufa rice, fried plantains and solterito. Of course this was all washed down with their one of a kind herbal lime aide…my favorite! The guests loved all the food and desserts and definitely didn't leave hungry.
It was a fun filled evening watching friendships being made and knowledge gained.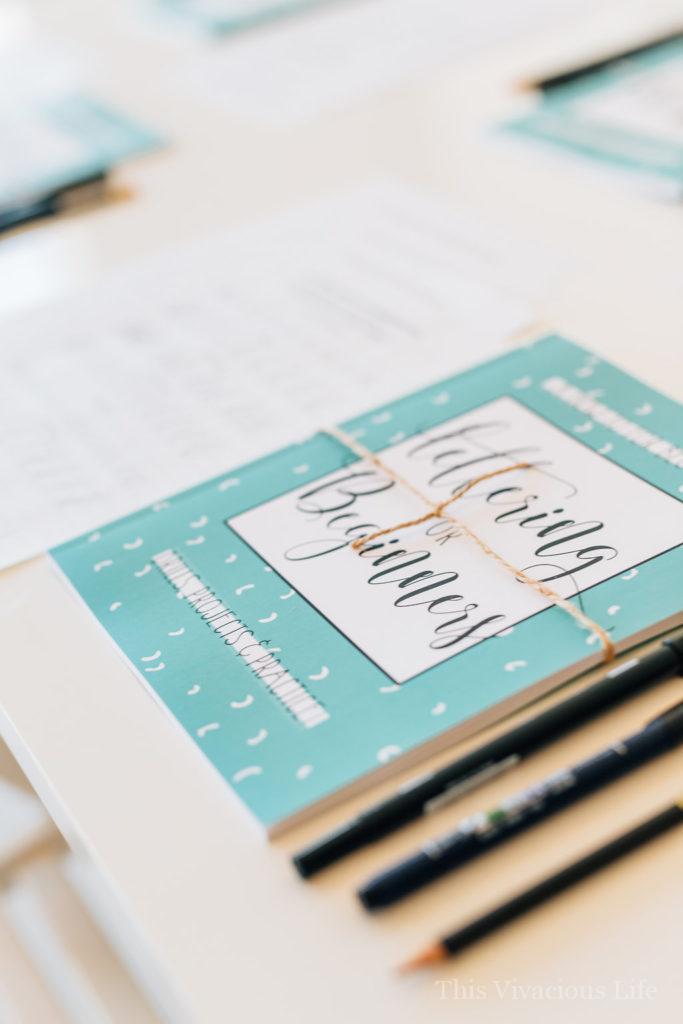 If you like this, be sure to check out these…
Simple White Flower Arrangements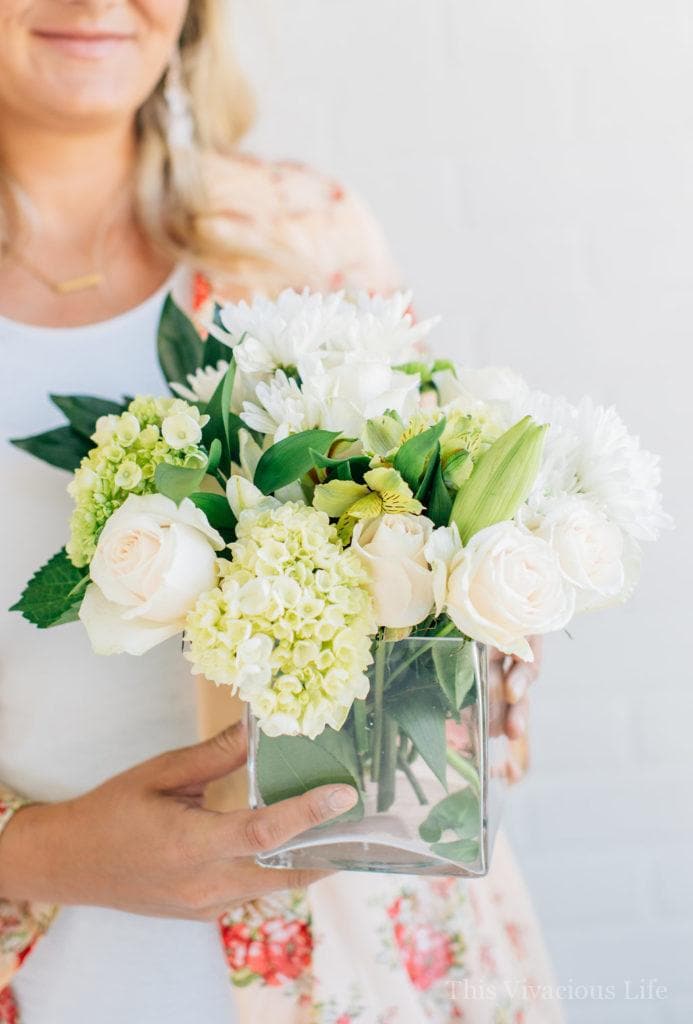 Lemon, Lavender and Honey Spa Party
Pilates Party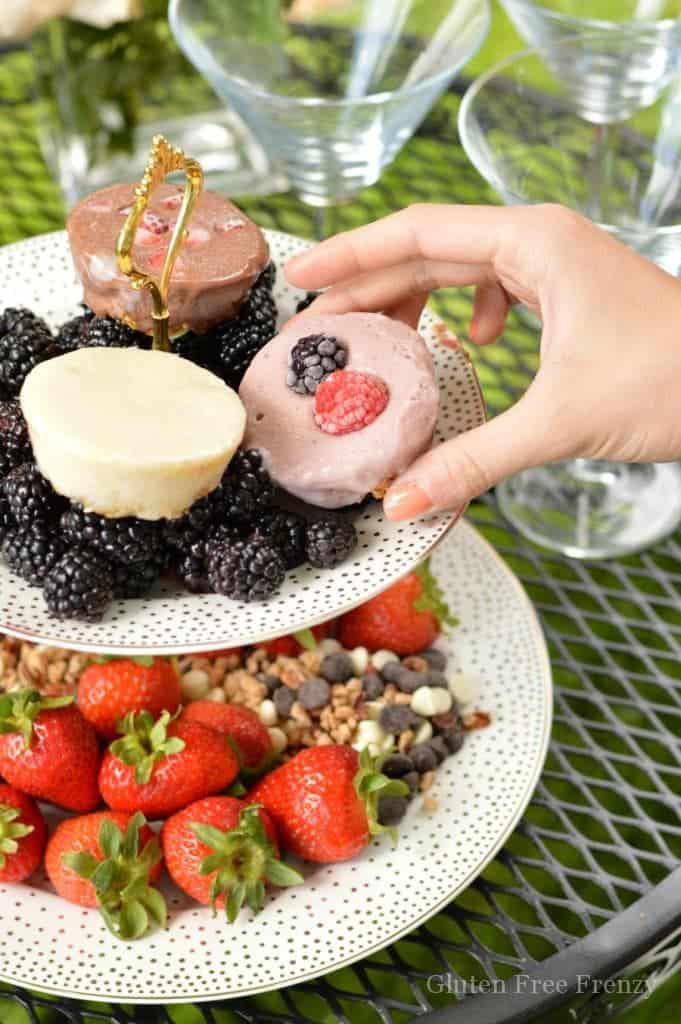 *This post may contain affiliate links.