this post may contain affiliate links
With these simple white flower arrangements we are going to show you how to WOW in under $15!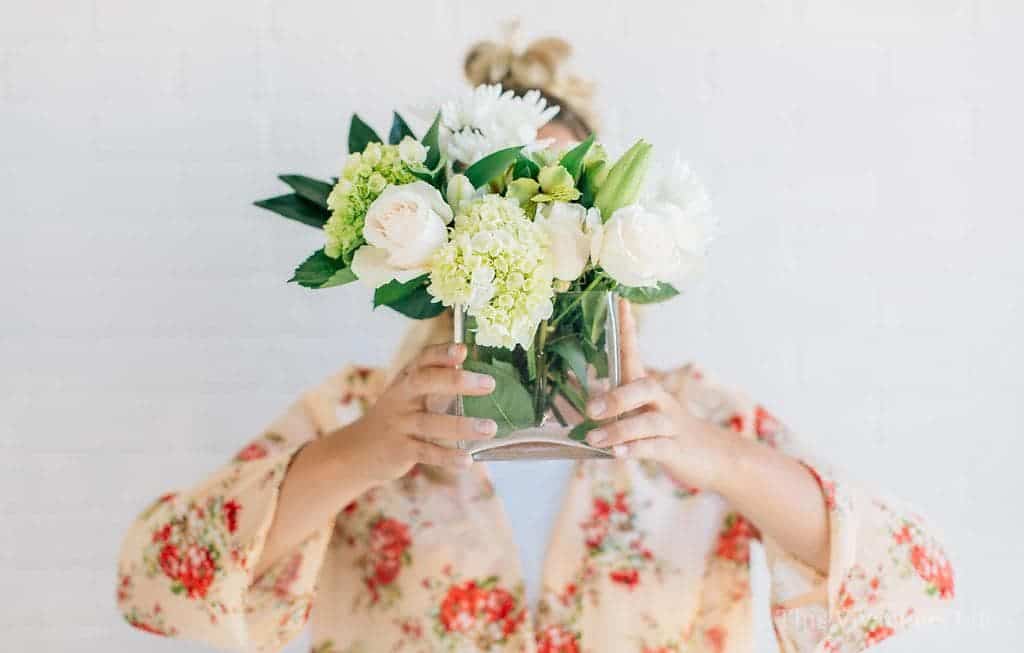 Simple white flower arrangements are perfect for any occasion from sympathy to wedding and anniversary.
I love simple white flower arrangements because they are great for any occasion. They are stunning as wedding centerpieces as well as perfect for gifting someone who is going through a hard time. Since white is so trending right now, they even make fantastic additions to a birthday party and baptism or communion.
No matter how you choose to gift or display these simple white flower arrangements, they are going to be a welcome addition to any event or home. For me, one of the first things I think about when styling any celebration is the florals.
Fresh flowers bring life to an event as well as to the photos that will be taken there. I truly believe that they are a must. It's hard though to fork out hundreds of dollars for flowers so when it's not a wedding.
That's why I am excited to show you how to make these simple white flower arrangements. Would you believe that they can be made for around $15 each?!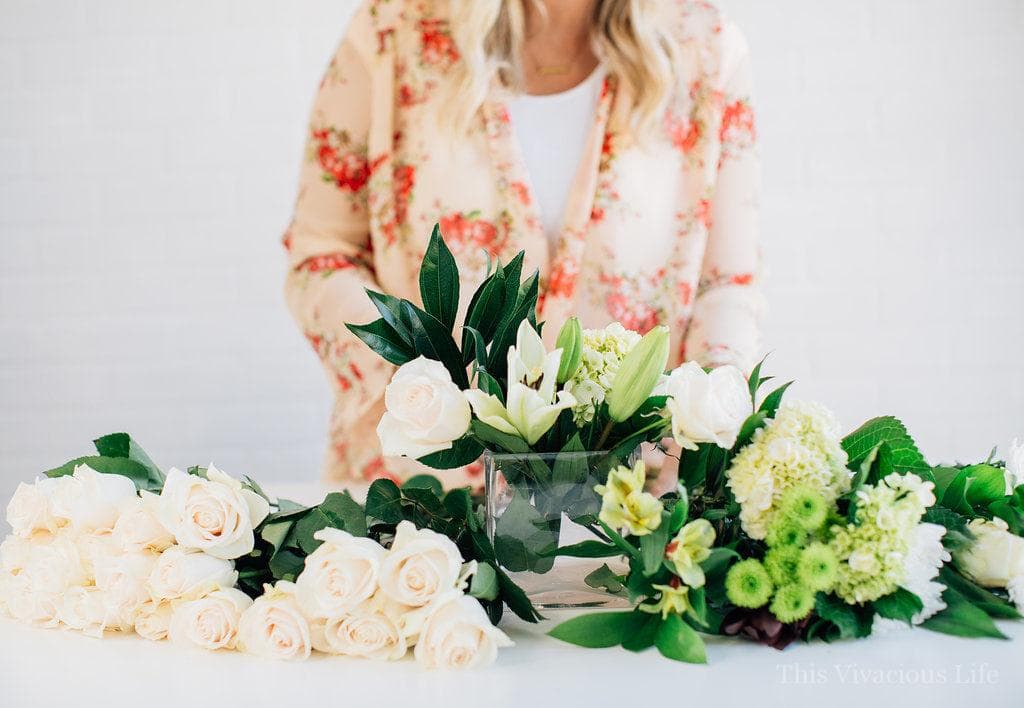 Once you've picked up your flowers, take them home and remove all the wrapping and elastic bands. Get your vase out and ready for arranging.
Here I do show a short vase arrangement. However, I was also able to make an even bigger, tall bouquet with the remaining flowers after this one was done. Next step is to cut the stems and place them one at a time in the vase as you like.
I prefer to start with a little bit of greenery then add a few roses. I suggest cutting the stems differently so that you have height and width variation. It's very trending to do wide arrangements that flow out to the sides over the vase rather than straight up. So don't be afraid to place the greenery and stems on an angle.
Once you've placed a little bit of greenery and a few of your beautiful roses, start to get creative and place the other flowers in the vase as well. Alternate between roses, greenery and your other white flowers until the arrangement looks the way you like.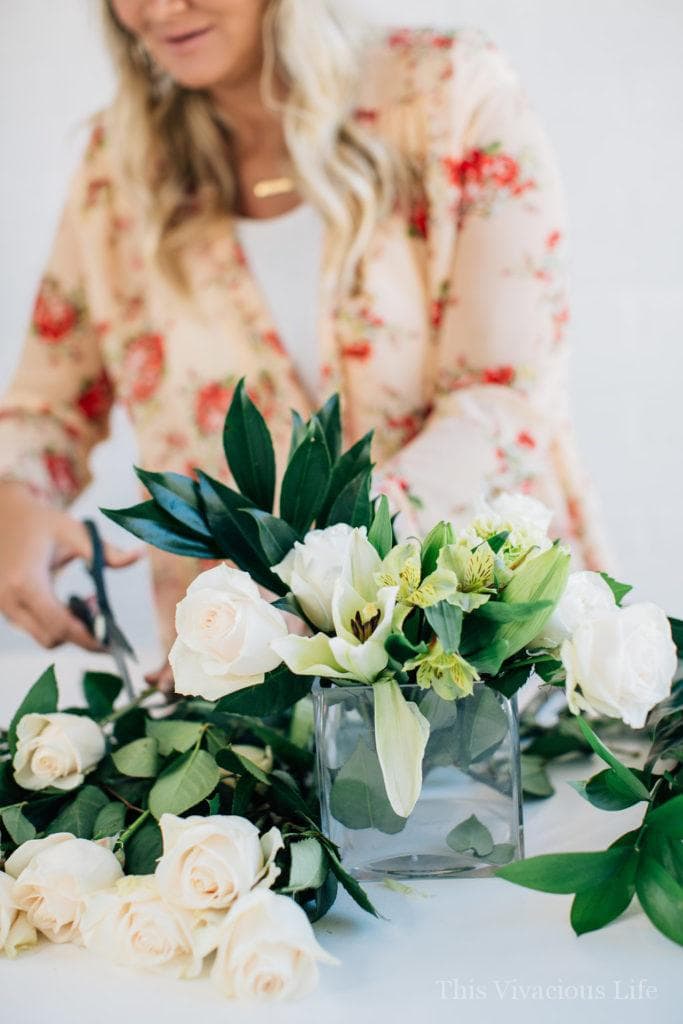 Like I said, you will have enough flowers and greenery for two arrangements making the cost of each right around $15. Nobody will ever guess these were made on a budget since they will be overflowing with big, lovely roses.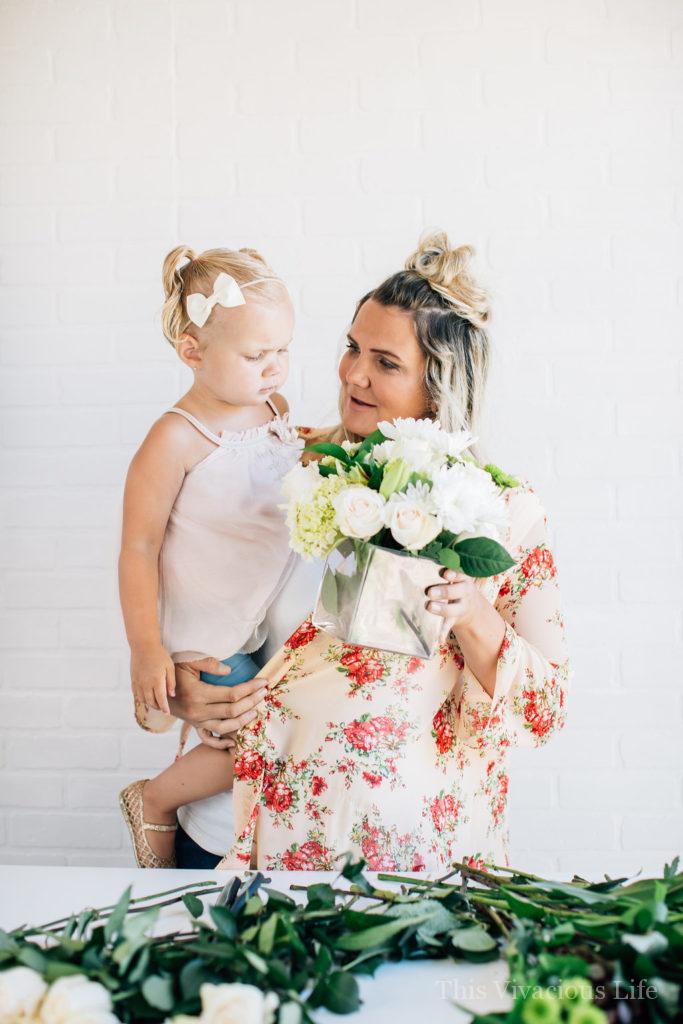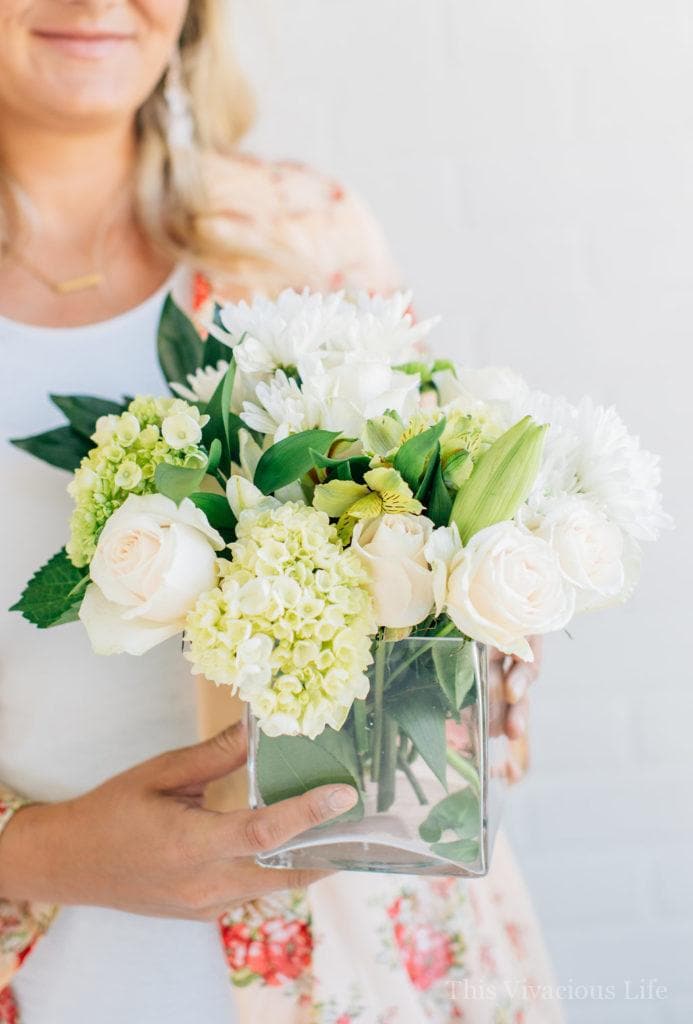 If you are looking for other entertaining ideas, here are some of my favorite ones…
How to create a gluten-free charcuterie and cheeseboard
Hosting a rustic Italian dinner party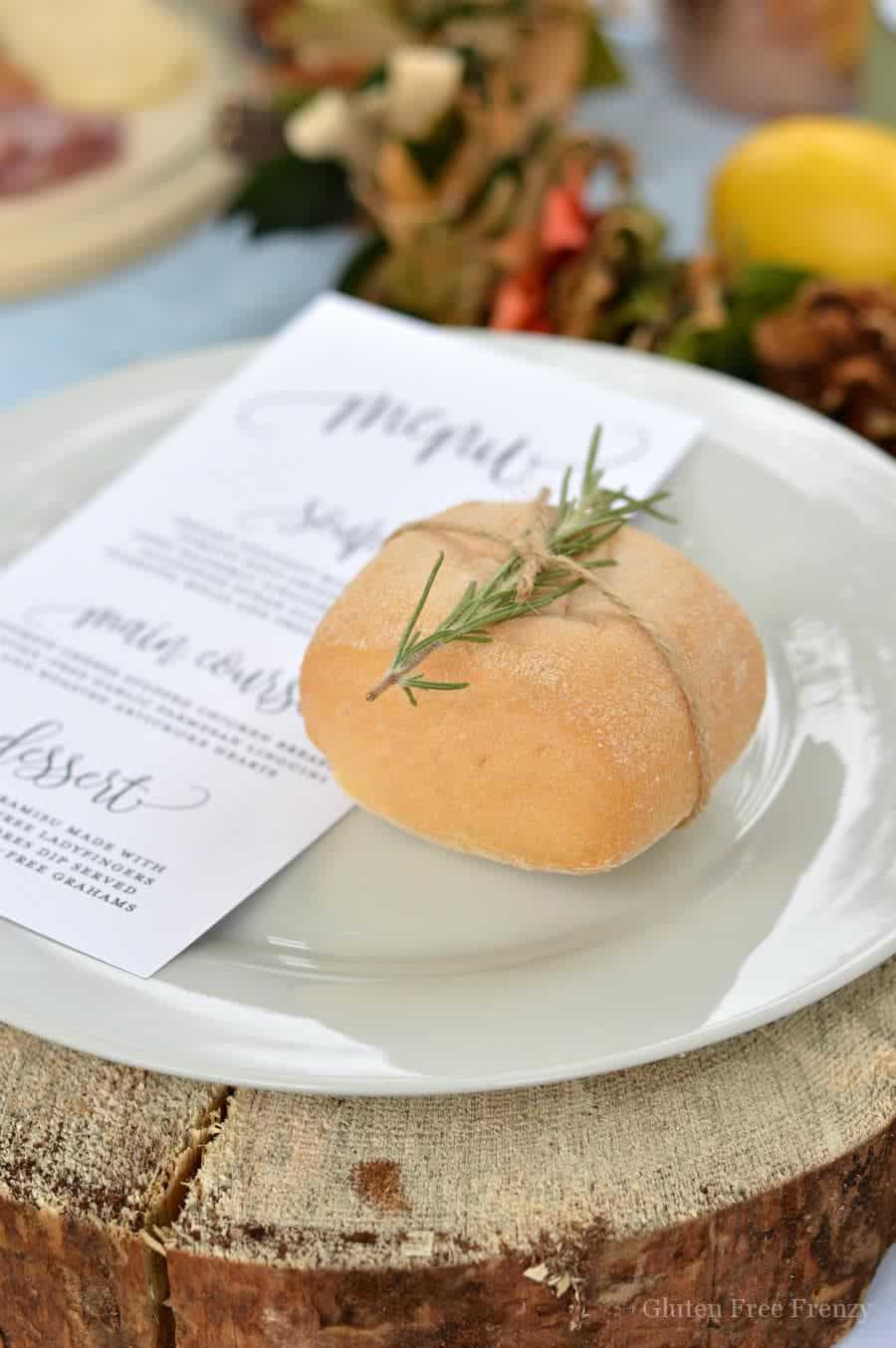 Styling an al fresco dinner party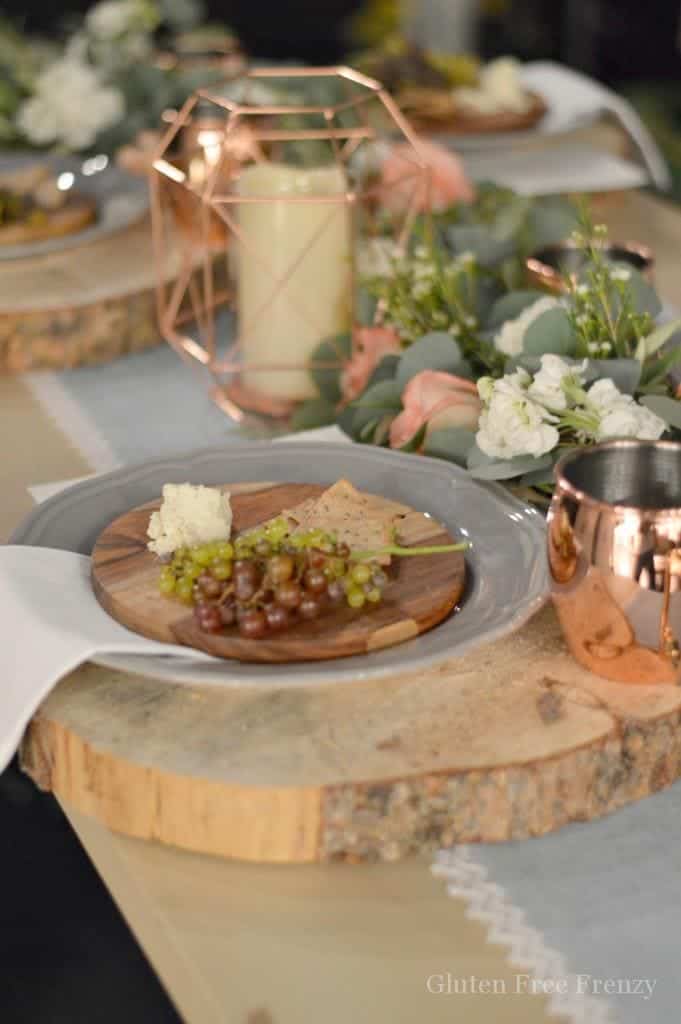 Floral photos by Amie Pendle Amie Pendle