this post may contain affiliate links
The Viva Chicken menu gluten-free is full of flavor, authentic and utterly delicious! I have been back time and time again because it is truly one of my favorite places to eat.
URGENT, PLEASE NOTE 1/30/2023: VIVA CHICKEN NOW USES PBR BEER TO MARINATE THEIR CHICKEN IN. THIS IS NOT GLUTEN FREE BEER, THEREFORE, THIS CHICKEN IS NO LONGER GLUTEN FREE!! GLUTEN DOESN'T JUST DISAPEAR DURING COOKING. I WOULD NOT RECOMMEND EATING THE CHICKEN HERE IF YOU LIVE GLUTEN FREE AND ESPECIALLY NOT IF YOU HAVE CELIAC DISEASE.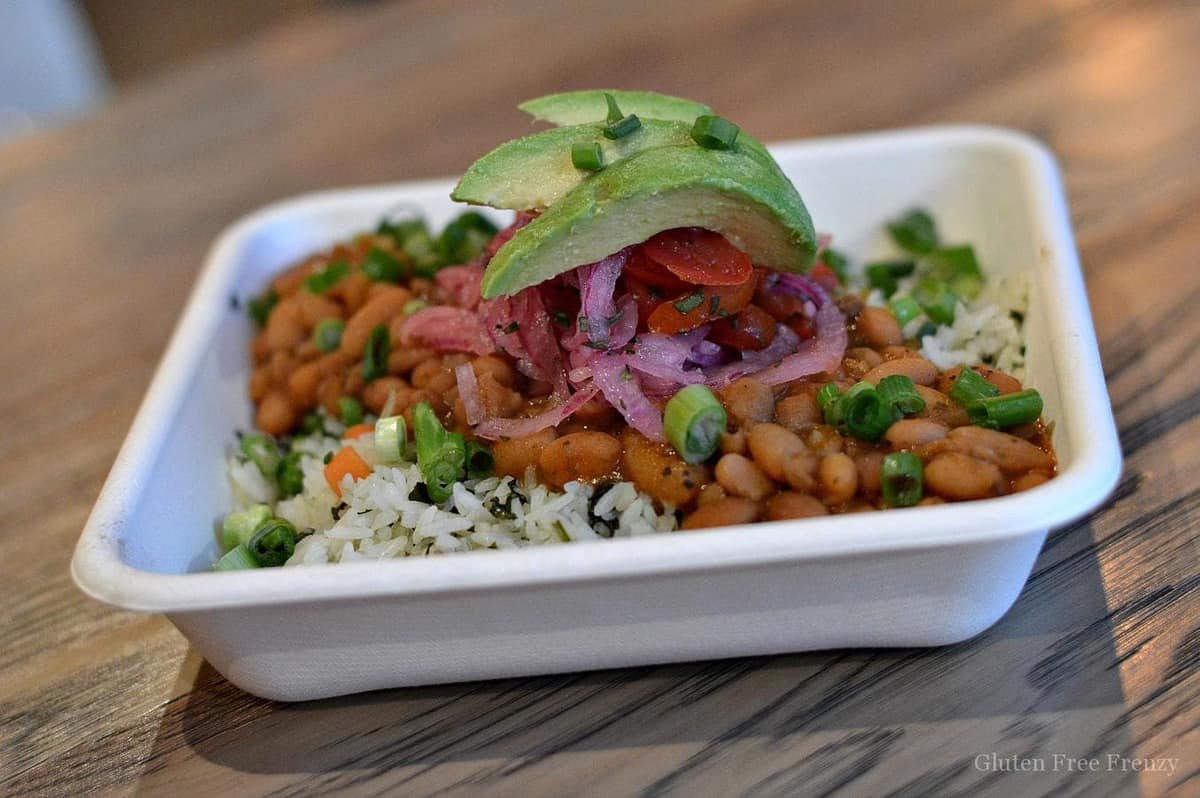 *Thank you to Viva Chicken for sponsoring this post. I was provided with monetary compensation and/or products. Opinions are all my own and truly reflective of how we feel.
Viva Chicken Menu
Our family is now hooked on this amazing restaurant! Viva Chicken is truly incredible and you will think about it until you go back again.
Subscribe to This Vivacious Life
Receive a free e-book of Instant Pot recipes!
As a gluten-free foodie, there is a special thrill in finding a fantastic place to eat out. Viva Chicken gluten-free menu offerings are not only abundant but absolutely mouthwatering. The best part is that everything is cooked in house and so fresh.
As you can see from the menu, it is simple and clean. Viva Chicken gluten-free offerings make up nearly 90% of the menu. The only things that aren't gluten-free, are the things that are fried.
Peruvian Roasted Chicken
The most popular item on the menu is their flavorful Peruvian chicken. It is gluten-free and I dare say, some of the best chicken you will ever eat.Viva Chicken roasts its whole chickens in hand built ovens that were created by a family in Peru. They are eco friendly and use real charcoal instead of gas. This truly imparts so much flavor into the meat.
One of the keys to their scrumptious chicken is to cook it in a 500° oven. Since they only use charcoal, keeping this exact temperature is not only a science but an art form.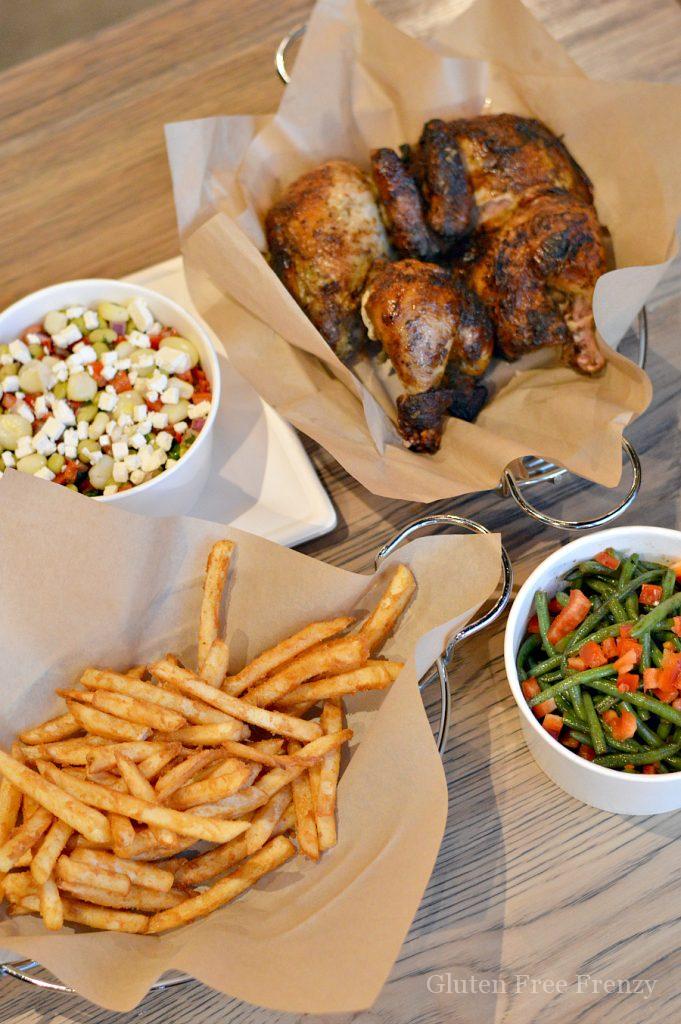 To maintain this exact temperature, they keep one man at the oven nearly at all times. The art of this temperature maintenance includes cracking the door open, popping the hood and moving around charcoals.We love Viva Chicken Peruvian rotisserie here in St. George, UT. Already it has been voted the best new restaurant.
The first one was started in North Carolina in 2013. After the huge success of their 4 Southern locations, they decided to bring Viva Chicken to Southern Utah.
What's best on the Viva Chicken menu?
This place is great for dine-in and in my opinion, even better for take out. You can pick up a meal for the entire family for $23.95.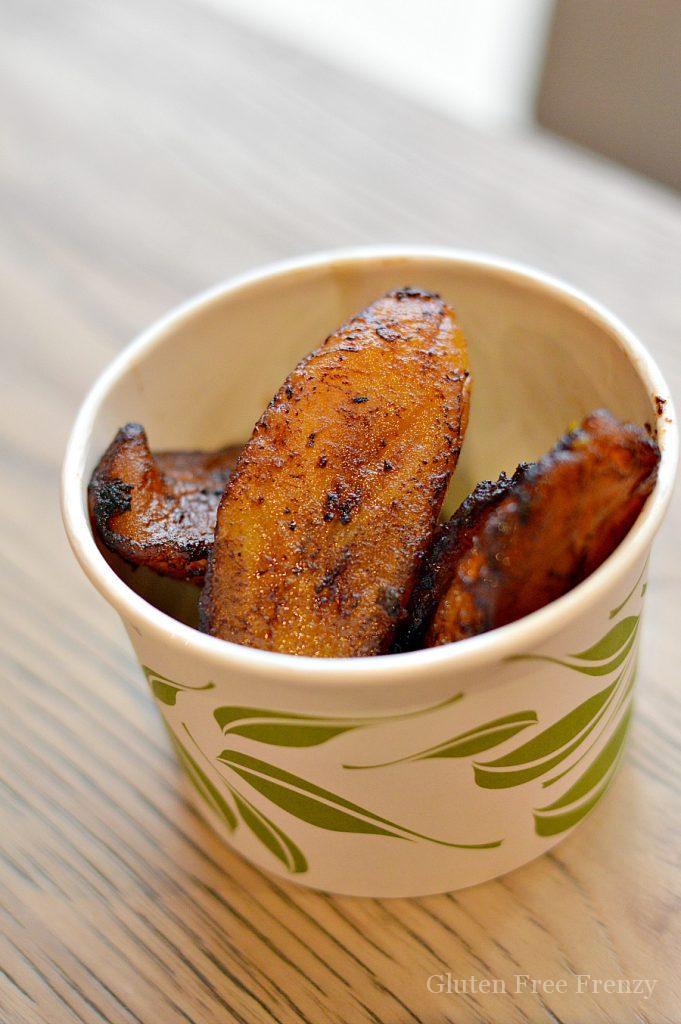 That's right, you can get a whole pollo a la brasa Peruvian rotisserie chicken plus three large sides like their famous french fries or plantains (not gluten-free but my boys sure loved them), cilantro infused rice or quinoa for a steal of a deal.
My personal favorite side is the solterito. It is made fresh from lima beans, tomato, queso fresco, giant white corn kernels, Peruvian red chili peppers and more.
It is so fresh yet so flavorful. Combined with the chicken, it is a dream team meal!

The quinoa stuffed avocado is another menu favorite. This meal is made by stuffing an avocado with organic quinoa, red pepper, rocoto mayo & balsamic vinaigrette.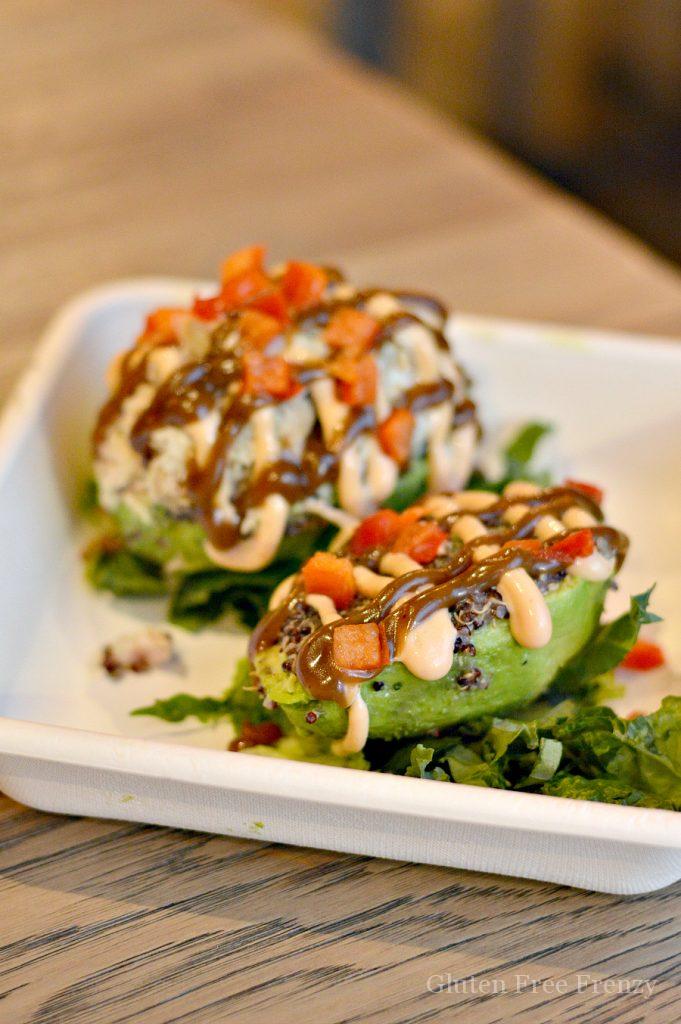 You even have the option for adding shredded Peruvian chicken on top and ordering a half size if you aren't as hungry.
Personally, I adore the arroz chaufa which is a Peruvian fried rice complete with jasmine rice, red peppers, green onions, red onion, egg, gluten-free soy sauce & ginger. This dish is so full of flavor and a great take out lunch.
If you love bold flavors, then the tacu bowl is another dish I recommend. It is vegetarian and so delicious that you won't ever miss the meat.
It is made with cilantro infused or jasmine rice, canary beans, salsa criolla or lime marinated onions and tomatoes, avocado & green onions. I literally couldn't get enough of the lime marinated onions and tomatoes…so delicious!While I love the chicken, rice dishes and soup, I also LOVE the LIMEÑA CHOPPED salad. It is great and definitely packs in the heat.

It is made with a kale romaine mix, solterito, jalapeño bacon, crispy chickpeas (which are fried and can be omitted for gluten-free) plus aji amarillo ranch dressing.
As with the avocado, you can add pulled rotisserie chicken. Seriously, this is one of the best salads I have ever eaten in my entire life.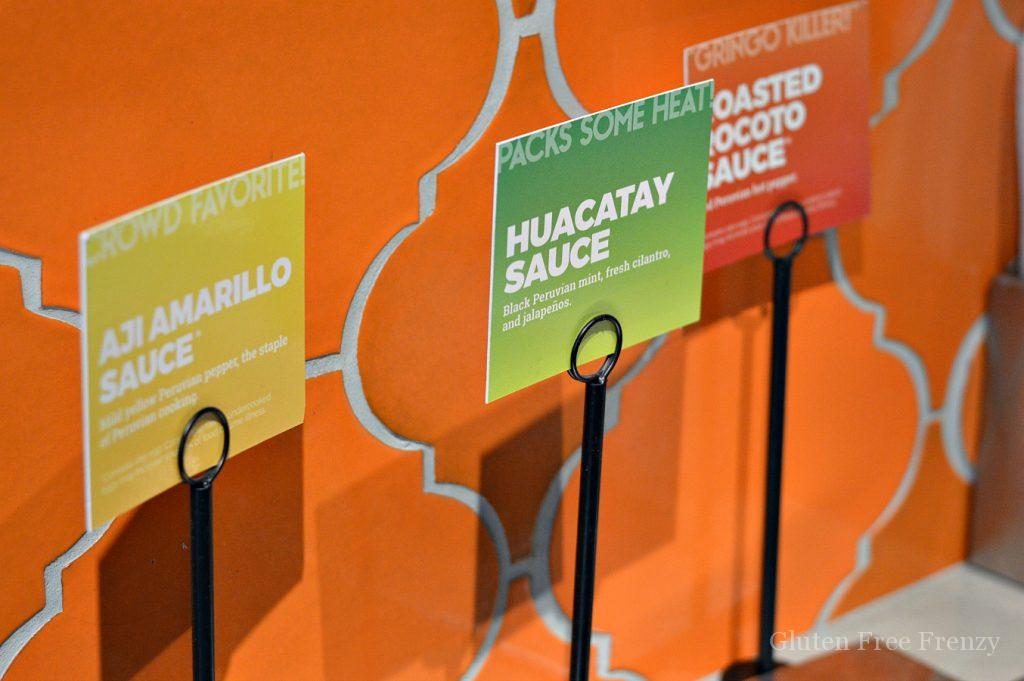 Now, I have shared some of my favorite dishes with you guys, but what I haven't told you is how amazing Viva Chicken sauces are. Every single on of the items are the menu are elevated by the three signature sauces served at Viva Chicken.
While it is a a very tough choice, I would have to say that the haucatay sauce made with black Peruvian mint, fresh cilantro and jalapeños is my favorite. It is spicy, cool and very herbaceous.
The kids meals make it easy to enjoy Viva Chicken as a family. They are perfectly sized and include their signature juice.
You guys, their juice is probably one of the best things I have ever drank! They have three different blends, the herbal limeade is made from lime, basil, rosemary and mint and is in my mind, the best. It is so fresh.
The maracuya is a passion fruit juice that is sweet and definitely a kid favorite. The other one I adore is the chica morada which is made with Peruvian purple corn, cinnamon, clove pineapple, apples and lime. This juice is super authentic and special as it is made from real Peruvian purple corn.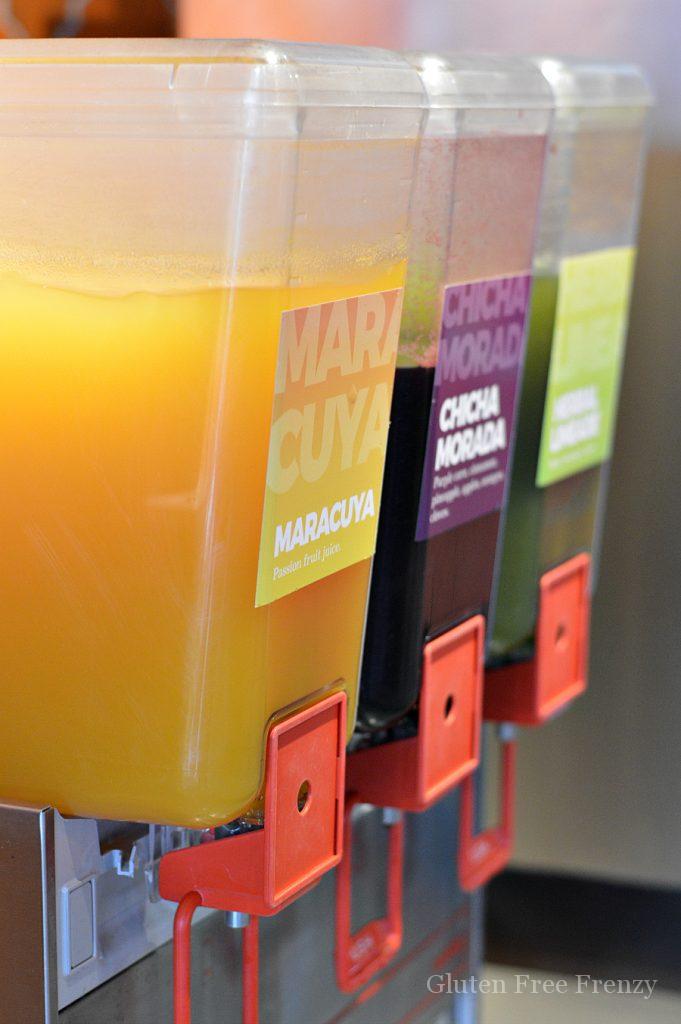 Each of these drinks are truly an experience in and of themselves to drink. If you are like me, then you will love these juice so much you will need them at home too. Luckily, they even sell this juice by the gallon and half gallon so you can take this sweet nectar home with you.Be sure to head over to Viva Chicken's MENU as well as say hi to them on FB and Instagram.
If you love this restaurant review, please let us know below. Consider leaving a comment, letting us know some other great places you like to eat gluten-free or sharing on social media. We are so grateful for wonderful readers like YOU!
And if you love this restaurant review, you will also enjoy our other ones…