This ladies night football party is sure to be a hit with your sporty friends (and might just make their husbands a little jealous too).
Every group of friends needs to host at least one ladies night football party. Let me show you why…
First, a ladies night football party is guaranteed to bring back nostalgic Jock jams, frat food and a whole lot of laughter. Even if not everyone is a huge sports fan, they will all have a great time.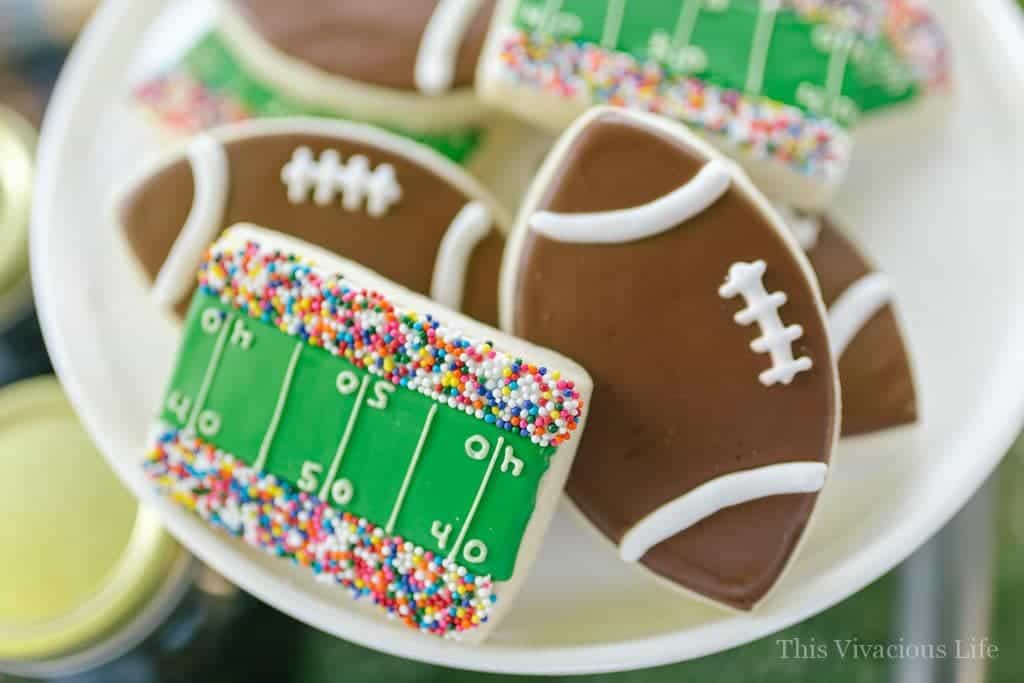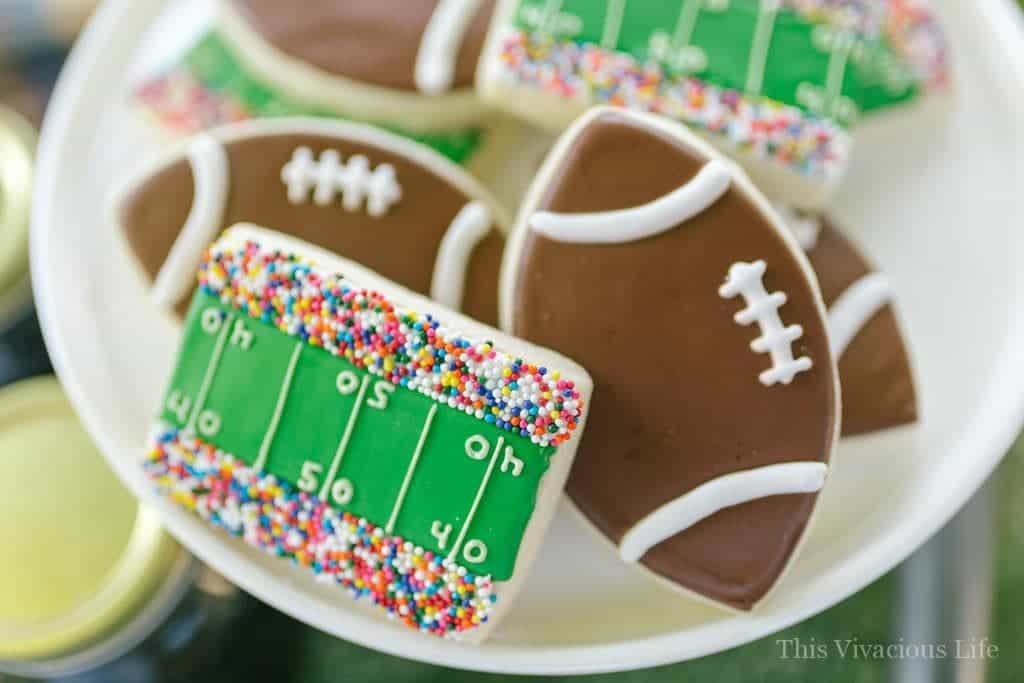 Ask your friends to arrive in their favorite jersey or football team hat so that everyone feels part of the "team ". You can have black face paint for putting the lines under the eyes once they arrive. Some fun team necklaces or socks as well are fun too.
To set the table, I got some turf cut at our local Home Depot. The realistic one is much more expensive but it also looks way better. Expect to pay around $25. I really wanted fresh sod but unfortunately it had rained too much and there wasn't any. The benefit of that was now I have this awesome turf to use a future parties. I then put a real leather football on the table as well as the upside down helmet in which I served the nachos. It's easy to just wedge a white bowl down in the middle so you don't ruin the helmet. Just make sure to wait to assemble the nachos right when your friends are going to be arriving so they don't get soggy.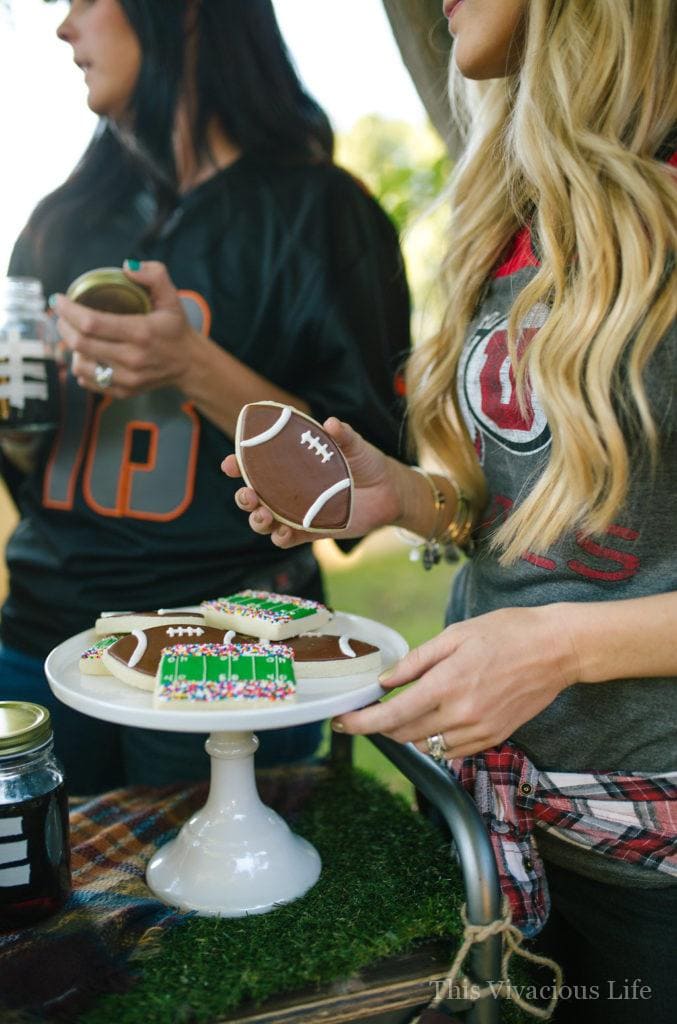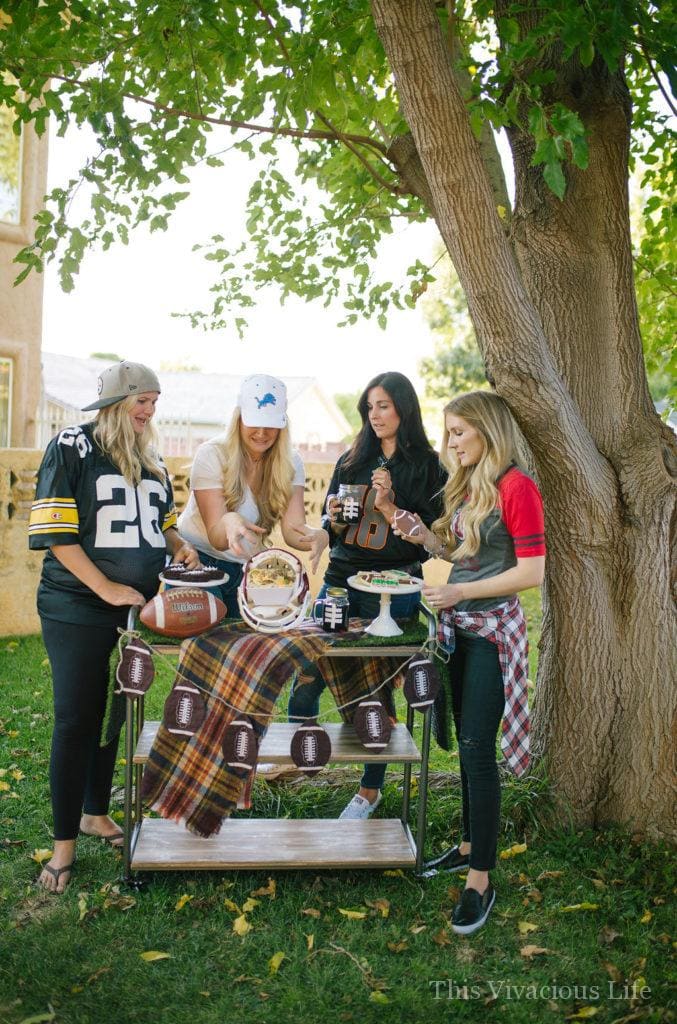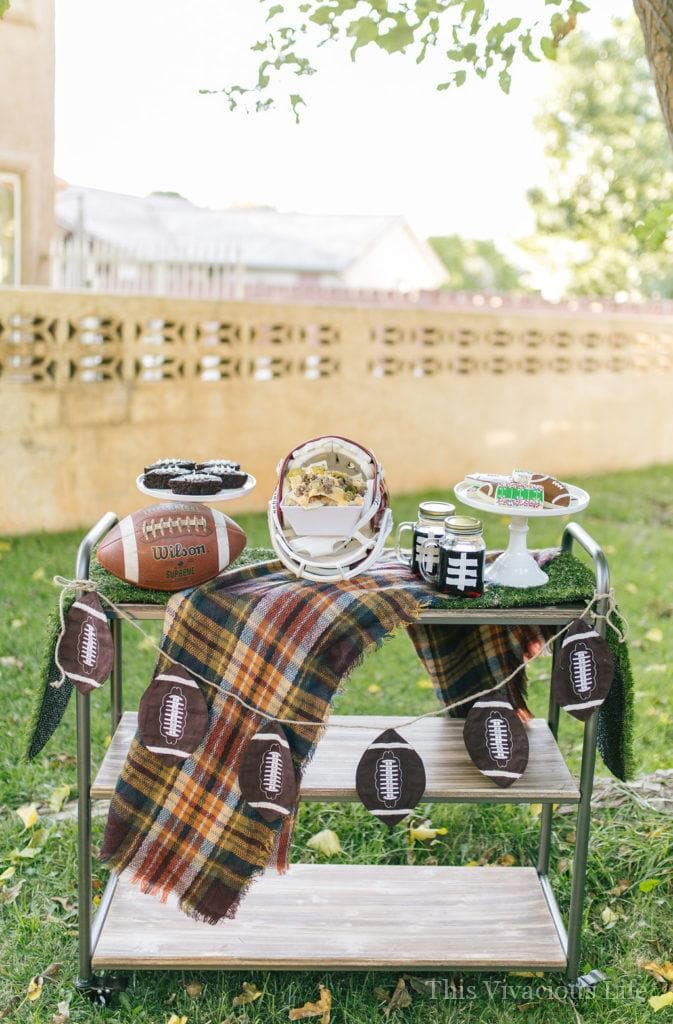 Subscribe to This Vivacious Life
Receive a free e-book of Instant Pot recipes!
To me, the football & stadium gluten free cookies from enchanted cookie boutique were definitely the star of the table! I love having her do such beautiful creations at my celebrations. We also whipped up a batch of gluten-free brownies. I simply baked them in a pan then cut them into football shapes and topped them with frosting laces.
For drinks, I bought these mason jars and made laces on the front using white tape. I then fill the jars with root beer to give it that brown football look.
Be sure to have those old-school jock Jami playing when your friends arrive and be prepared to have a lot of fun!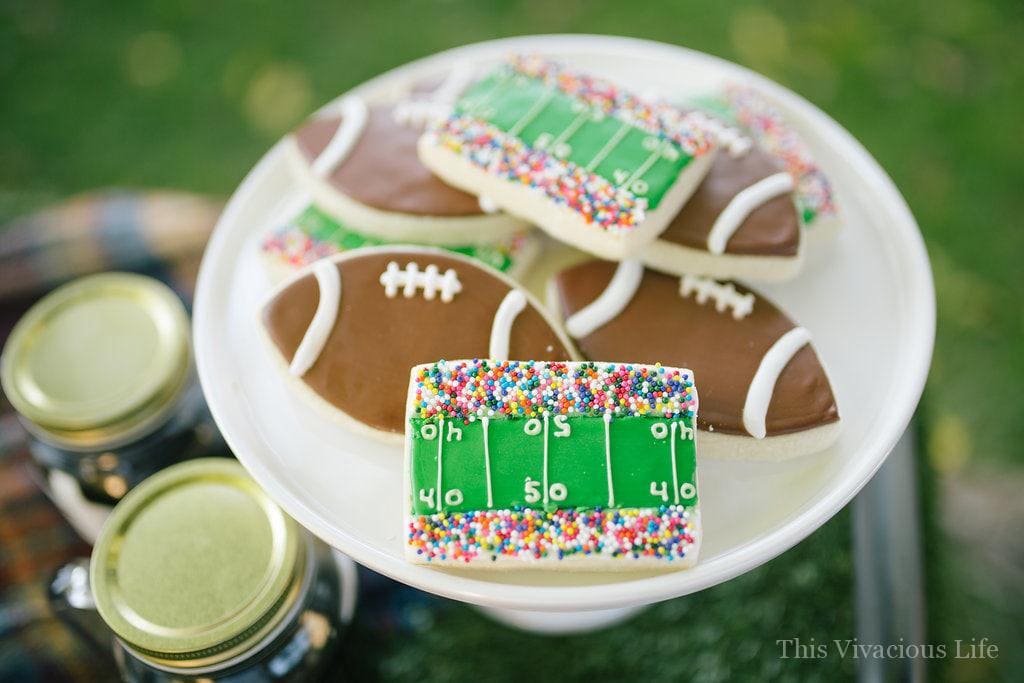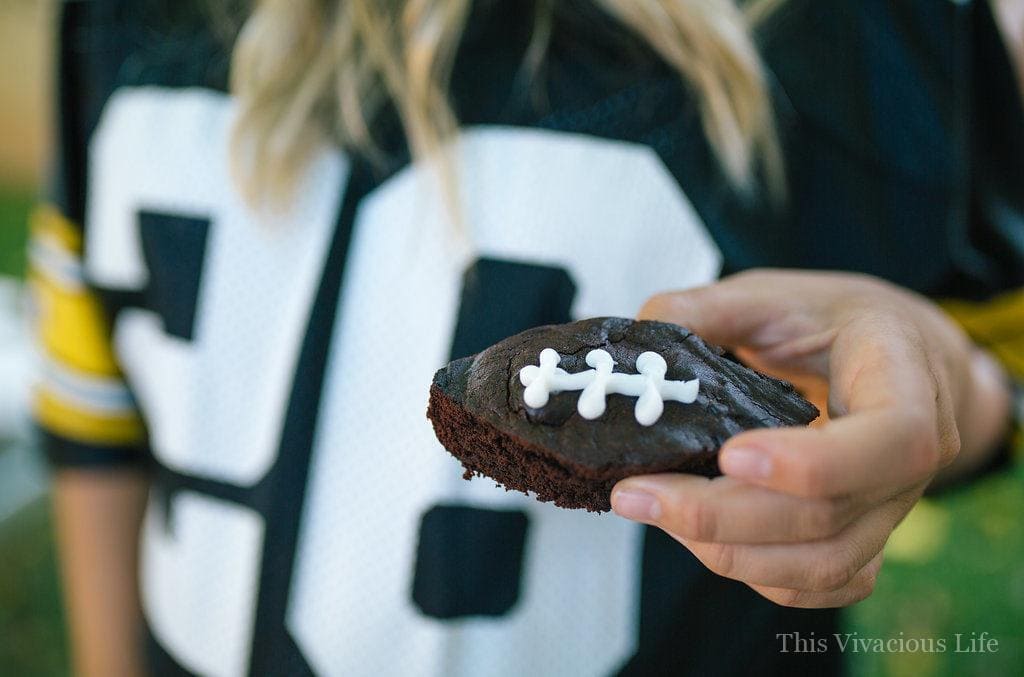 Here's some delicious foods to get your party started…
Gluten-Free Football Food

Guacamole Stuffed Tater Tot Bacon Bombs
Gluten-Free Cookie Dough Footballs