this post may contain affiliate links
Legoland gluten-free is both delicious and an experience you won't soon forget. I mean, just look at those warm apple fries…Legoland gluten-free was as easy as it was delicious. They did a really great job in providing lots of options and preparing them safely.
In addition, my boys thought our Legoland gluten-free day was the funnest day we had in California, beating out Disneyland and California Adventure. We parents and older adults thought otherwise.
Save yourself some money and time when booking your vacation through our friends at GetAwayToday. You can save $10 by using the code: VIVACIOUS. Start building your package by clicking HERE.
Legoland is a fantastic amusement park for kids ages 3-8 who LOVE legos. My boys adore building legos, watching the Lego movie and Ninjago shows. So for them, this was a dream come true to see all that they love so much brought to life. We were all in awe at the detail that went into making so many things out of Legos throughout the park.
The mini land with cities and many sites of the world built with legos was so incredible. My husband liked the special Star Wars display a lot as well. So why didn't we adults like it so much? It was honestly a bit boring. The rides were not thrill rides and most reminded us more of carnival type rides, smaller in size. Maybe if we had done this the first day then went to Disneyland gluten-free & California Adventure gluten-free, it would have been different.
Considering just how much our little guys loved it though, it was worth the trip. For me, those mouth watering apple fries were worth it alone! You guys, they were seriously SOOOO good! These gluten-free apple fries are deep fried (in a dedicated gluten-free fryer bc all they fry are apples) then dusted with a bit of cinnamon and sugar and topped with a vanilla whipped cream. They were Heavenly! There is only one (maybe two) places to get them in the park so do yourself a favor and just order two in the beginning.
Subscribe to This Vivacious Life
Receive a free e-book of Instant Pot recipes!
It was a cold and rainy day but that didn't stop us from having a great time. In fact, the lack of blazing sun on our backs made it easier to not feel drained and tired. As you can see though, the boys were freezing. At Legoland there are lots of water rides. Not just ones where you get sprinkled but where you get drenched! I highly recommend a poncho. My brother and sister didn't wear one and they were completely covered head to toe in water after a couple rides.
We were VERY impressed with the Legoland gluten-free options (and regular options at that for my hubs) at the pizza and pasta buffet. As you can see, my sister thought the lego pizza outside the restaurant looked yummy too. We were excited to see their special promotion of kids eat free after 3:30 which saved us quite a bit. Once we arrived, the head chef came out and spoke with me about what he could provide and asked what I wanted. He made me fresh pizzas (Venice Bakery crusts were used and they rock!), pasta (DeBoles corn pasta is what they use) and a big, lush salad.
The pizza was absolutely divine with a flavorful house made pizza sauce, fresh toppings and a perfectly cooked crust. I enjoyed two including a supreme (minus mushrooms) and a split pizza of pepperoni and ham/pineapple. The pasta was also very good, especially the tomato sauce. The fresh basil was a very nice touch.
The salad options were abundant and very good. I loved that everything tasted very fresh. The chef even made me a yummy fennel and tomato salad that was very tasty. In addition to great food, the service was wonderful. I couldn't have asked to be taken care of any better. I highly recommend this restaurant for dining gluten-free in Legoland, especially with kids.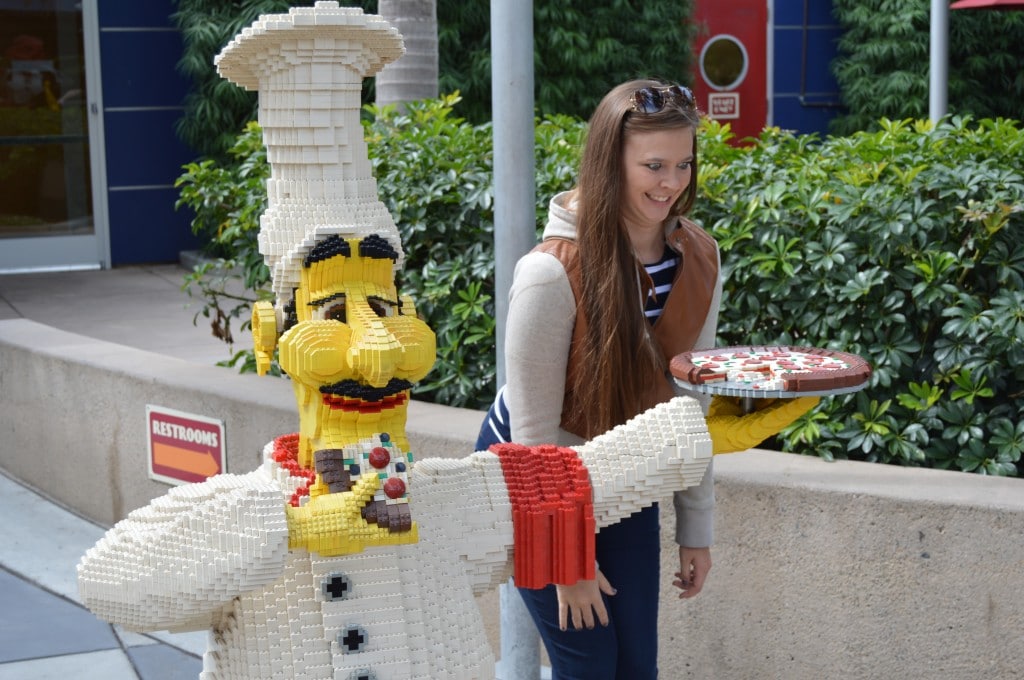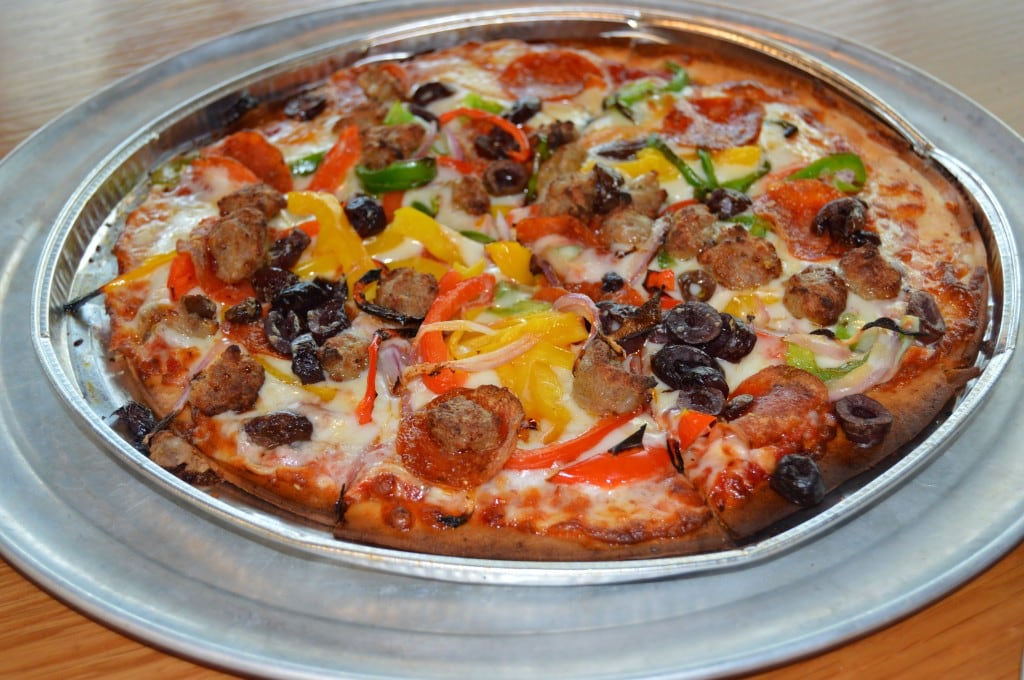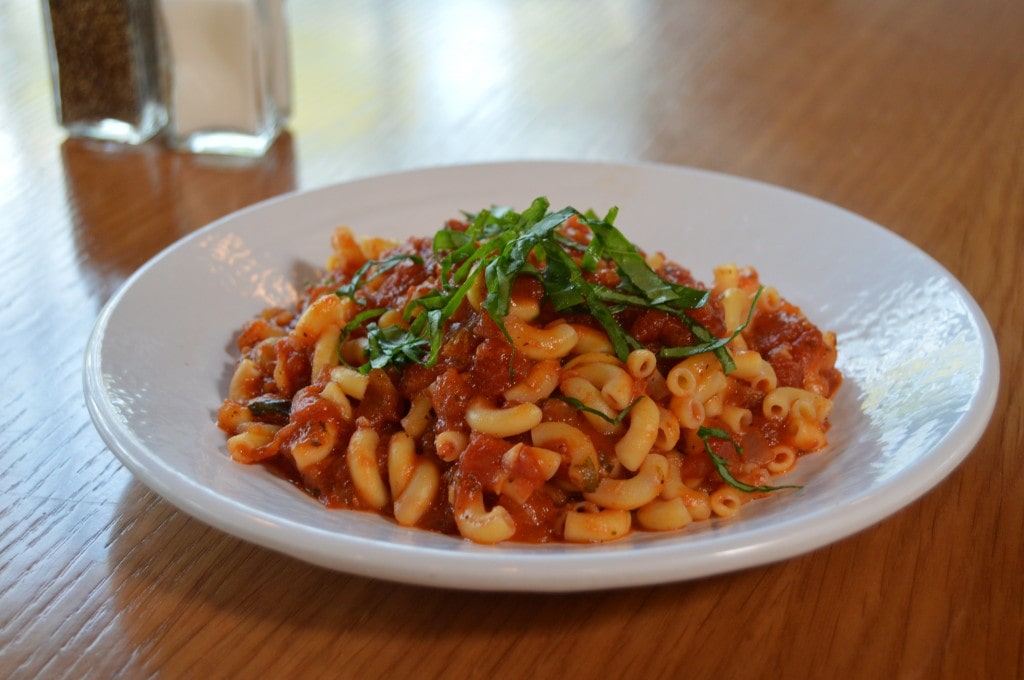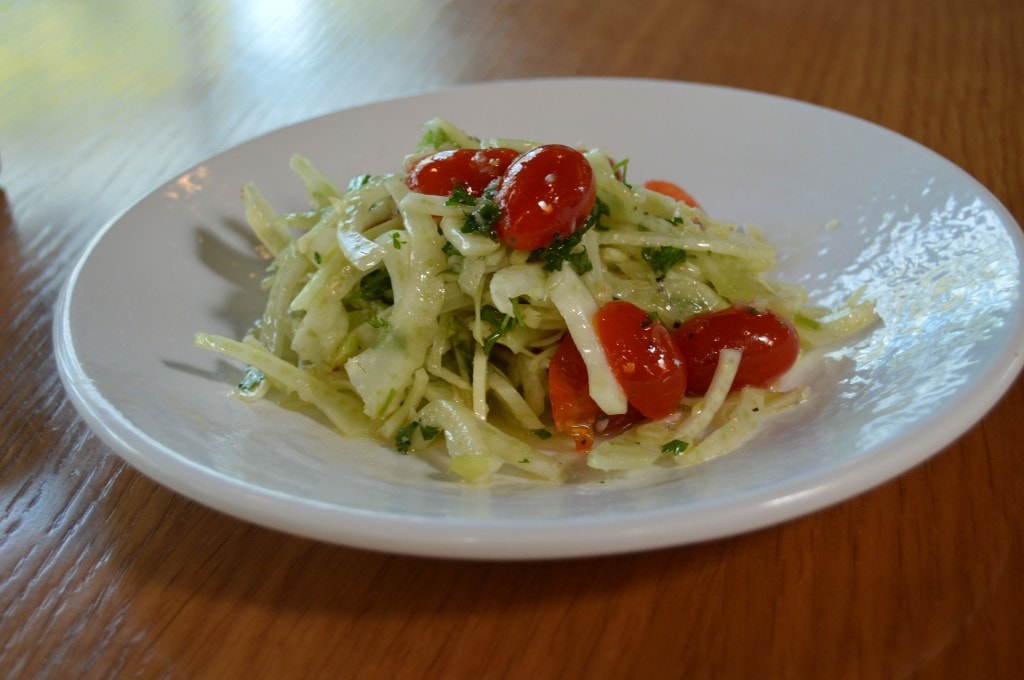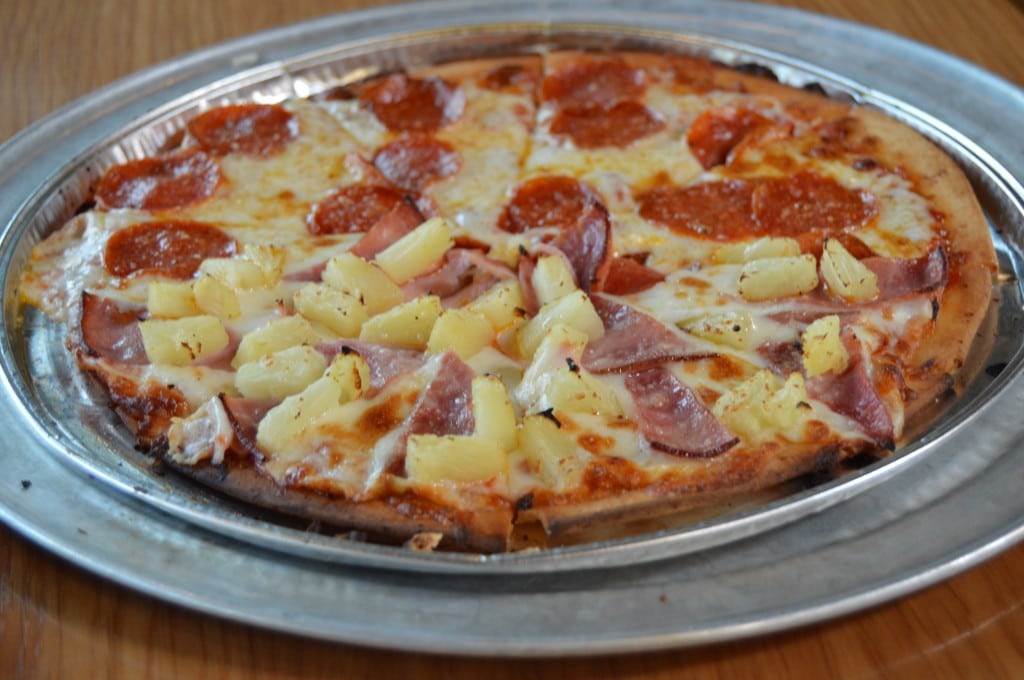 My parents said the wood smoked ribs and corn on the cob at Knights Smokehouse BBQ was their favorite meal of the entire trip including our food at Disneyland. The meat was cooked to perfection and had a beautiful smoked flavor that wasn't overpowering. My parents ended up ordering another round of everything there!
The price was also very reasonable as were all the food prices in Legoland. We were very pleased with our pizza buffet price and even the apple fries. Nothing was too much when considering that you are in an amusement park. Disneyland food prices are significantly more.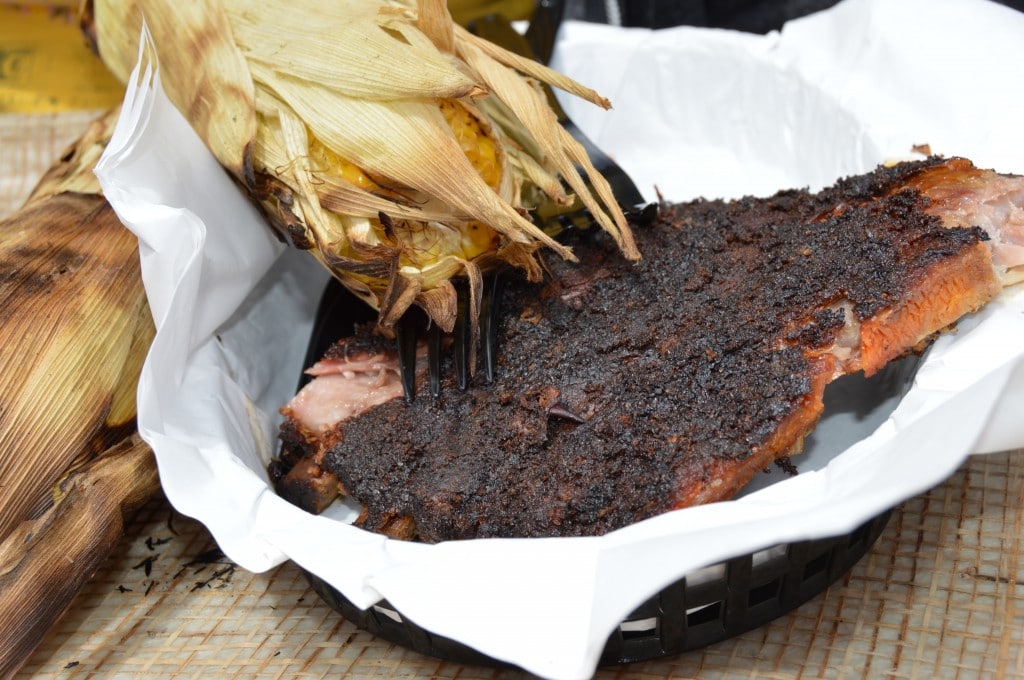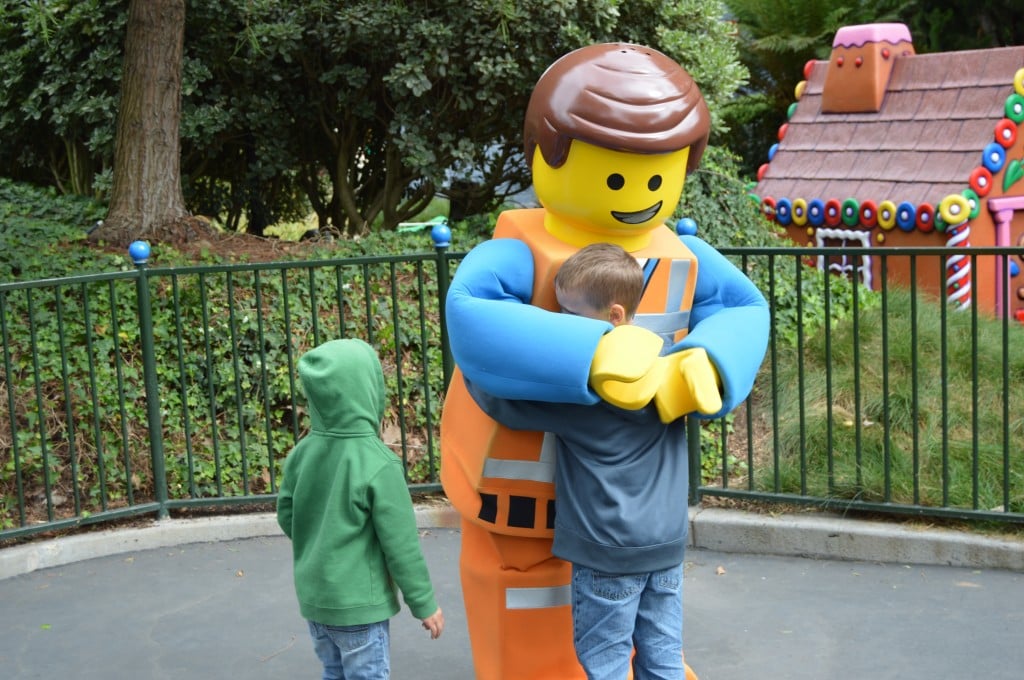 Legoland gluten-free was great because they even had these awesome food carts with healthy gluten-free and paleo snacks available. What a great place to be gluten-free! To learn more about dining gluten-free at amusement parks, check out our Disneyland gluten-free post, Harry Potter World gluten-free or our Disneyworld gluten-free post.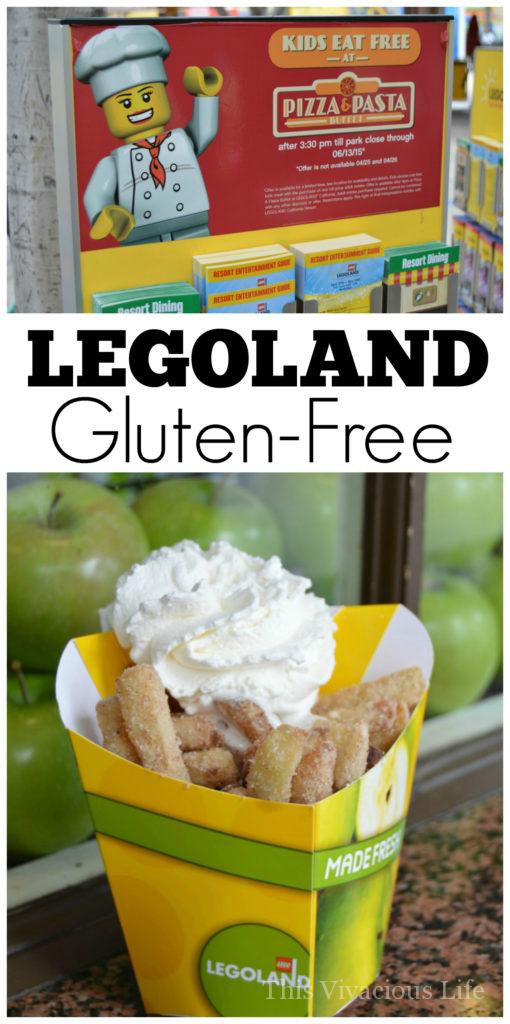 *These opinions are my own. I was not paid to write these and I do not take responsibility for any others dining experience here. Be your own advocate and always ask questions to ensure a safe dining experience.