Gluten-free cooking and baking can be intimidating, but understanding gluten-free flour, starches and binders and how they work will help you. Use this resource to become a gluten-free baking pro!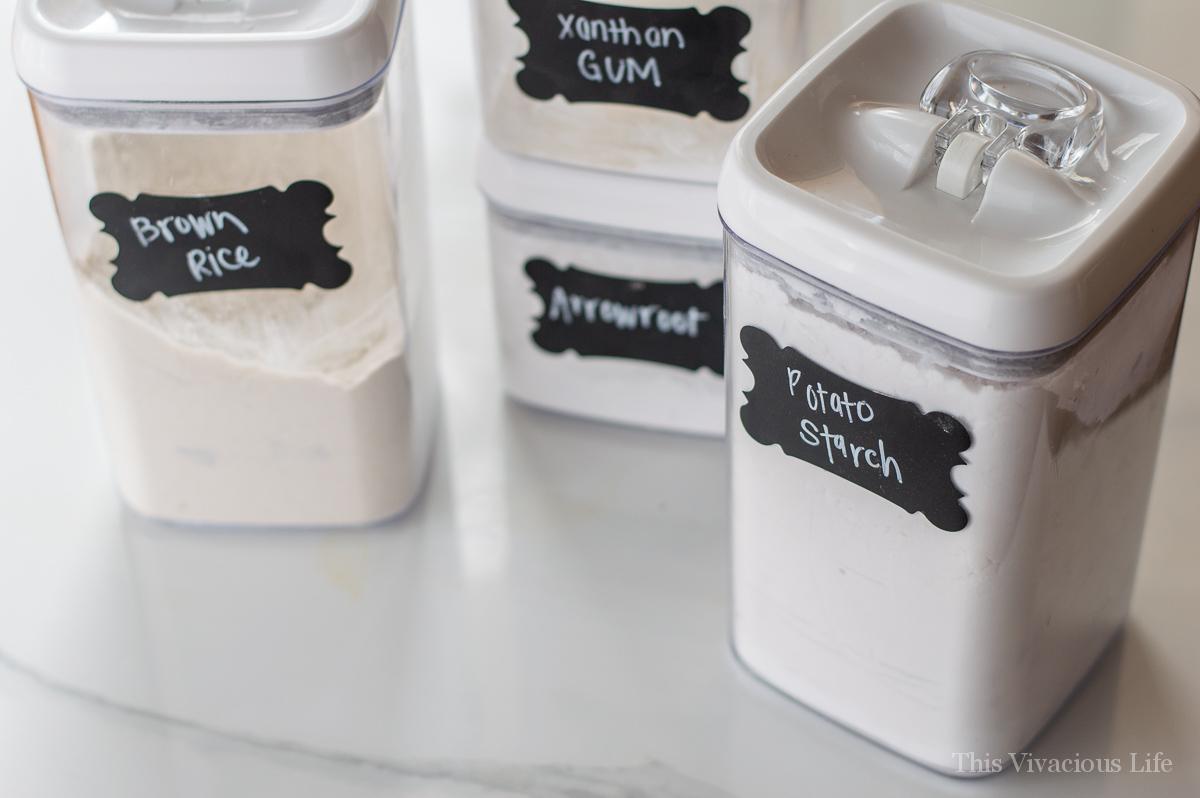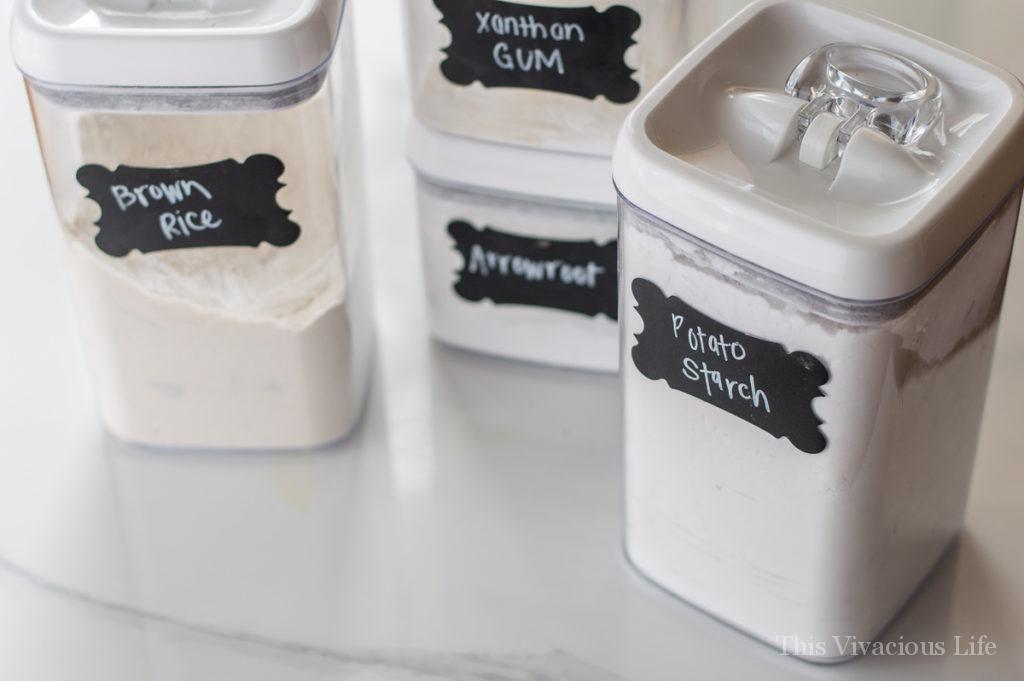 When diving into the world of gluten-free baking and cuisine, it's important to learn the different functions gluten serves in all your different dishes. Once you learn that, you'll need to learn what ingredients you can use to fill those needs in its absence. 
That's where this resource comes in.
Whether it's providing the bulk to your bread, binding a cake, thickening gluten free cream of chicken soup, or giving your cookies crispy edges – there's a starch, flour, gum, or gel that can do that for you.
No gluten required.
Subscribe to This Vivacious Life
Receive a free e-book of Instant Pot recipes!
The difference between flours and starches
An important bit of information you'll need to know before venturing onto your gluten-free flour journey is the difference between a flour and starch. 
Merriam-Webster defines flour as:
1: a product consisting of finely milled wheat
also : a similar product made from another grain or food product (such as dried potatoes or fish)
and starch as:
1: a white odorless tasteless granular or powdery complex carbohydrate (C6H10O5)x that is the chief storage form of carbohydrate in plants, is an important foodstuff, and is used also in adhesives and sizes, in laundering, and in pharmacy and medicine
It may sound complicated, but basically a flour is a fine powder ground from a whole product. It also contains proteins and fats and fiber. A starch is a fine powder made from mainly just carbohydrates. 
Some products (like tapioca or arrowroot) are mostly carbohydrates to begin with, so they may be referred to as either a flour or starch. They'll be counted as a starch here, though.
Why is this important?
This is important because if we are using a flour full of fat and protein, it's going to be able to bulk up our bakes. Flours provide the main nutritional content, and sense of fullness and satisfaction when we eat them. All flour and no starch will give you something very heavy and dense.
Starches, which are mainly carbs, are going to provide browning (from the sugars caramelizing) and thickening. They add lightness and fluffiness in combination with the flour, but no real body and almost no nutritional value.
When trying to replace wheat flour and its protein gluten, you need to strike a balance between fat, protein, fiber, and carbs. That means finding harmony between starches, alternative flours, and using the help of gums and gels to bind everything together.
Gluten-Free Flour
The choice of flour for using in your recipe will depend on what you want the final outcome to be.
Do you want it to be low in carbs?
Are you looking for higher nutrition?
You need it to be Whole30 compliant?
Are you trying to make it as close to the wheat version as possible?
Once you know what you're aiming for in the final product, you can choose your flour(s). Here are some of the most popular types of gluten-free flour and the results they give:
Almond flour is a really popular choice right now because it's low in carbs while still giving binding power to dishes. It also crisps and browns like wheat flour, and is grain-free – meaning it's both Whole30 and Paleo friendly. 
It can be used to bind meatballs and gluten free crab cakes just like breadcrumbs, and makes fabulously crisp cookies without using any grains at all.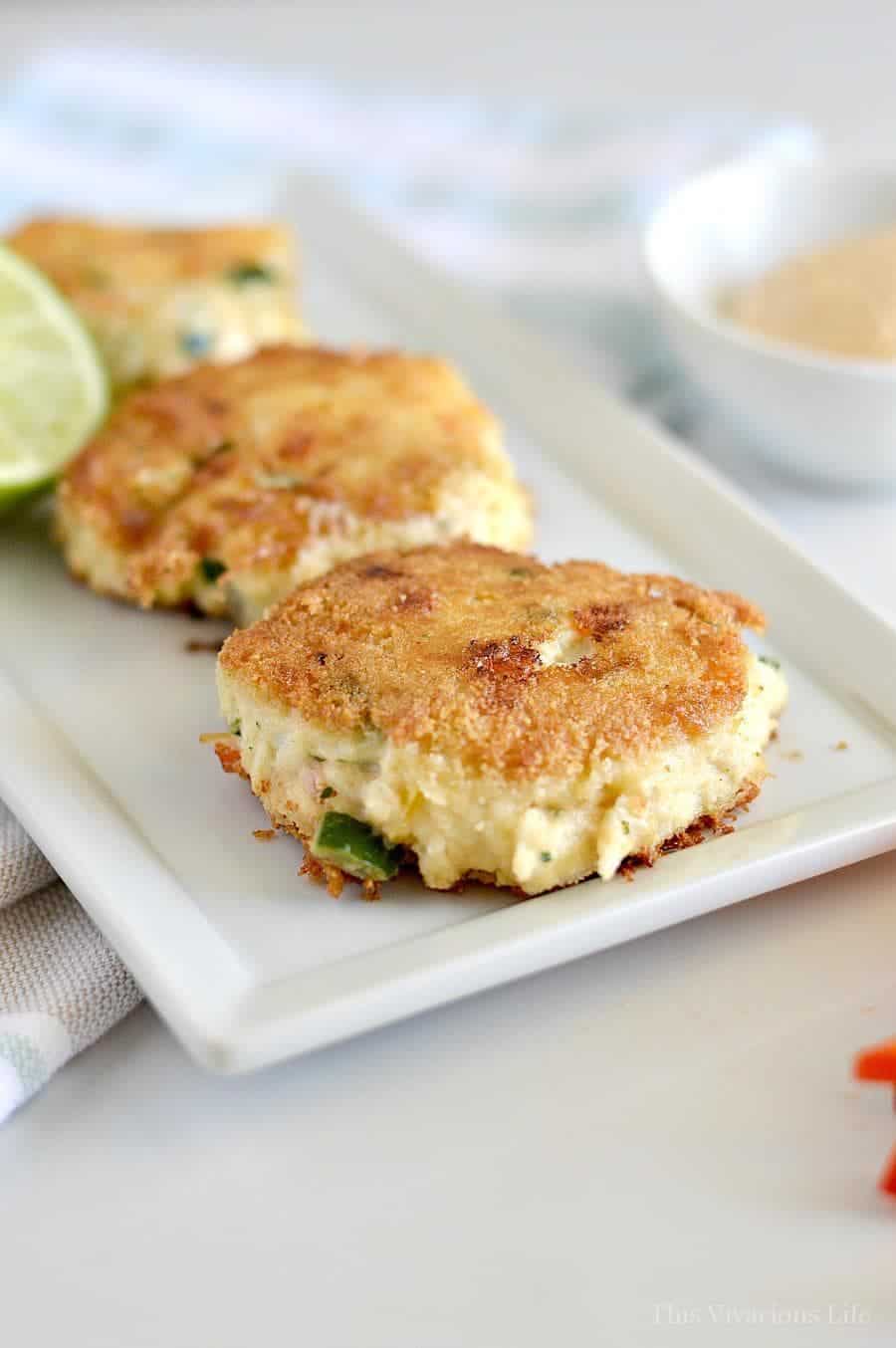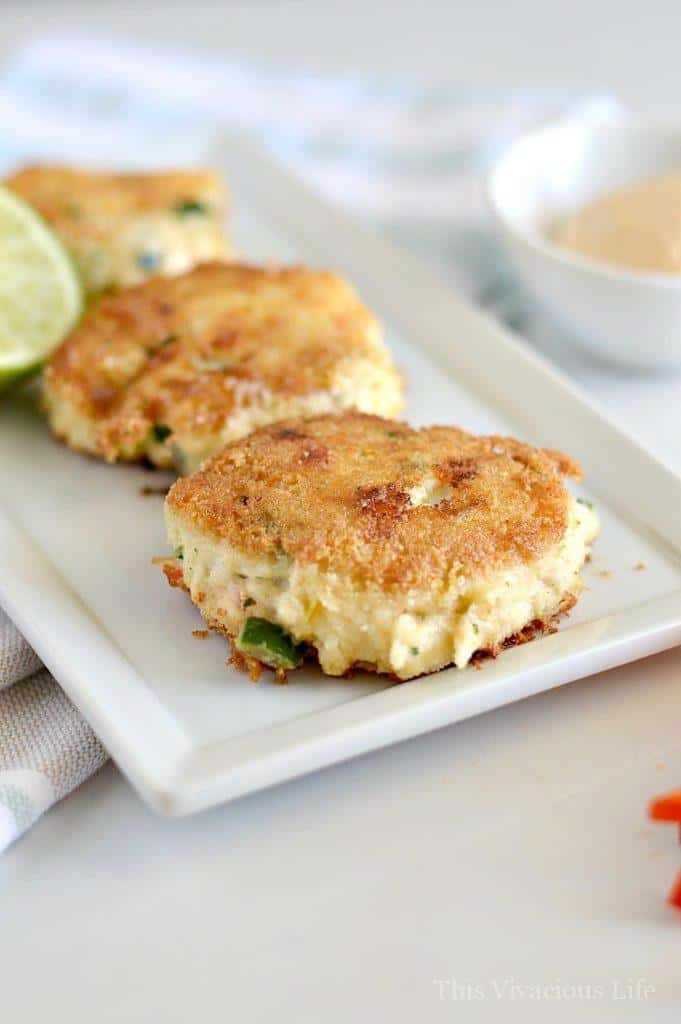 It's also full of protein and healthy fats, so it's a great choice if you want to add more nutrition to your dish.
Almond allergies? You can swap it out for just about any other nut flour, and sunflower or pumpkin seed flour work, too!
Coconut flour is another really popular flour right now because it's low in carbs and high in protein. It usually requires some binding power from eggs or gelatin, and needs extra liquid in the recipe because it absorbs so much. It's a great choice for keto and paleo or Whole30 recipes since it's grain-free.
The only issue with coconut flour is that the flavor of the coconut can come through quite strongly. If that's a problem for your taste buds, mix it with other flours to tone the flavor down a bit like in these recipes for gluten free pancakes and gluten-free waffles.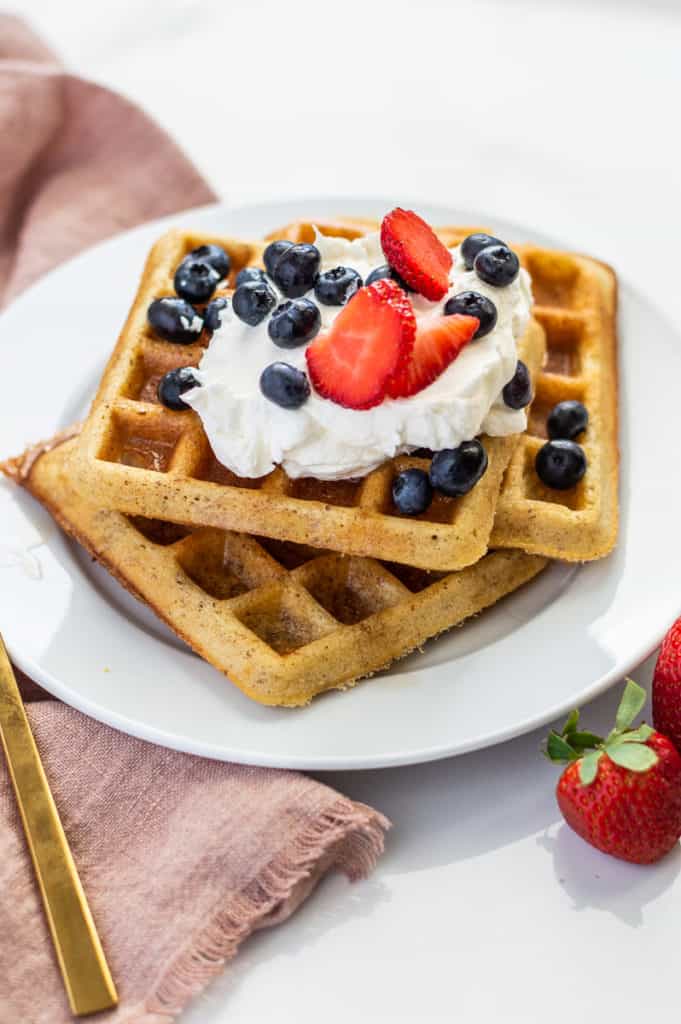 Rice Flours
White Rice Flour — White rice flour is ground from long grain white rice. It's higher in carbs than a nut or seed flour, but that makes it lighter, too. This flour is pretty close to white all purpose flour made from wheat.
Brown Rice Flour — Brown rice flour is to white rice flour as whole wheat flour is to white wheat flour. It's made from rice that still has the bran on it, so it has more fiber and some extra nutrition.
These two flours are interchangeable in most recipes, but work best if they're used together for the most wheat-like results especially combined with starches to give this gluten-free flour blend a lighter weight. 
Sweet Rice Flour — There's also sweet rice flour – also known as glutinous rice flour, or sticky rice flour. Despite the name, it doesn't contain any gluten. It's just extra sticky like it. It has a milky flavor and is great for dusting pans before baking, and is widely used for making delicious desserts like mochi and fluffy gluten-free cinnamon rolls.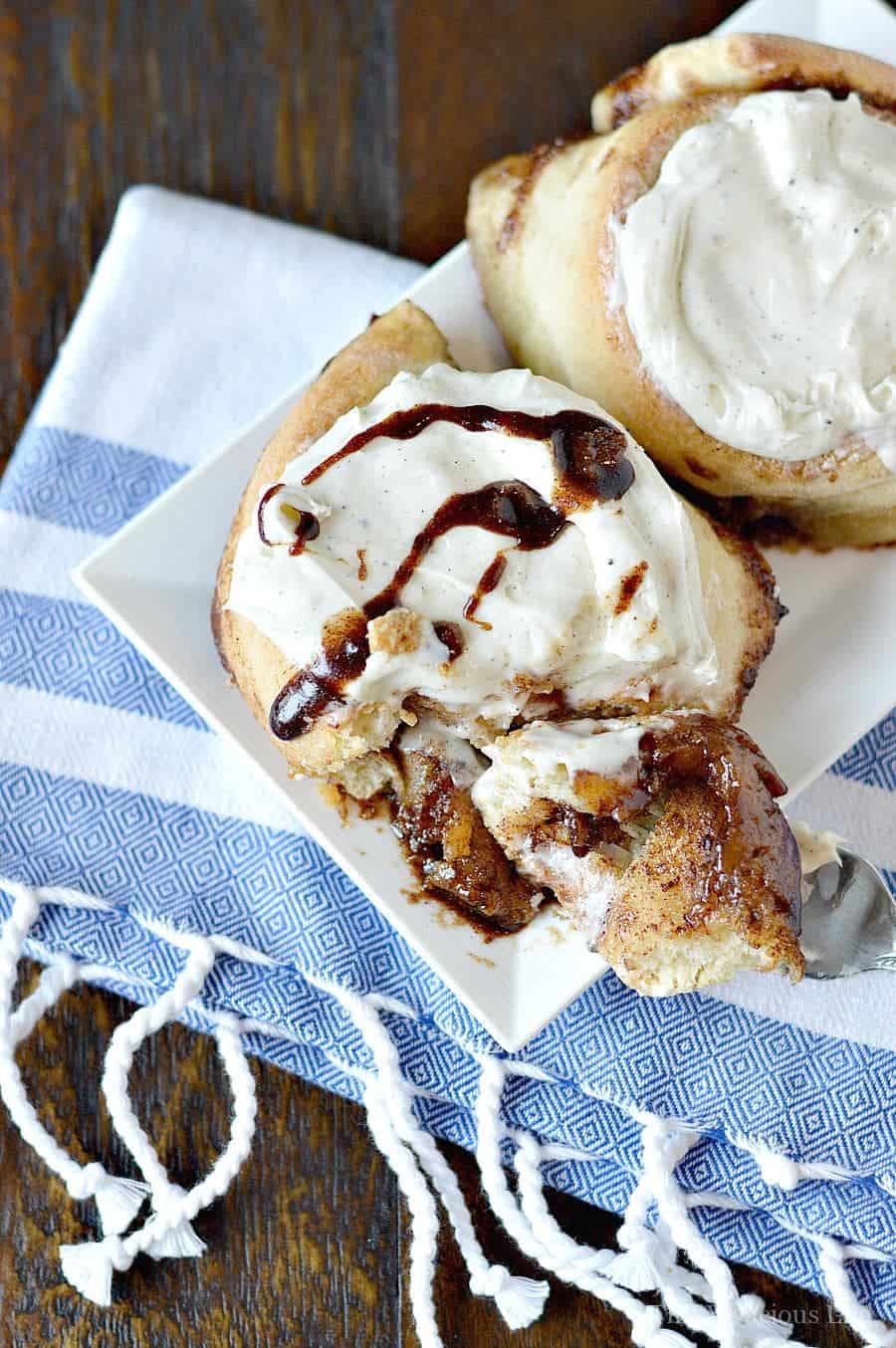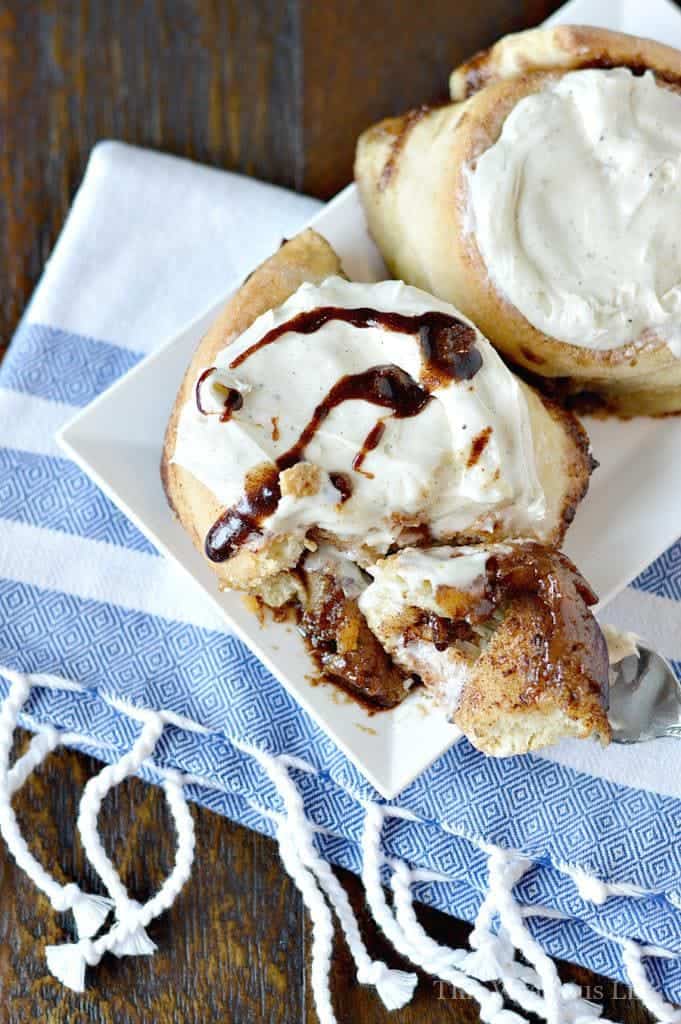 Oat flour is made by finely grinding down the same oats you'd use for oatmeal. Make sure you're buying gluten-free oats though, as many are contaminated with wheat.
This flour has wonderful binding properties, and provides a nutty flavor and plenty of fiber. It has a good amount of starch in it, so it's a great choice for fluffier items like our gluten-free oatmeal pancakes or muffins.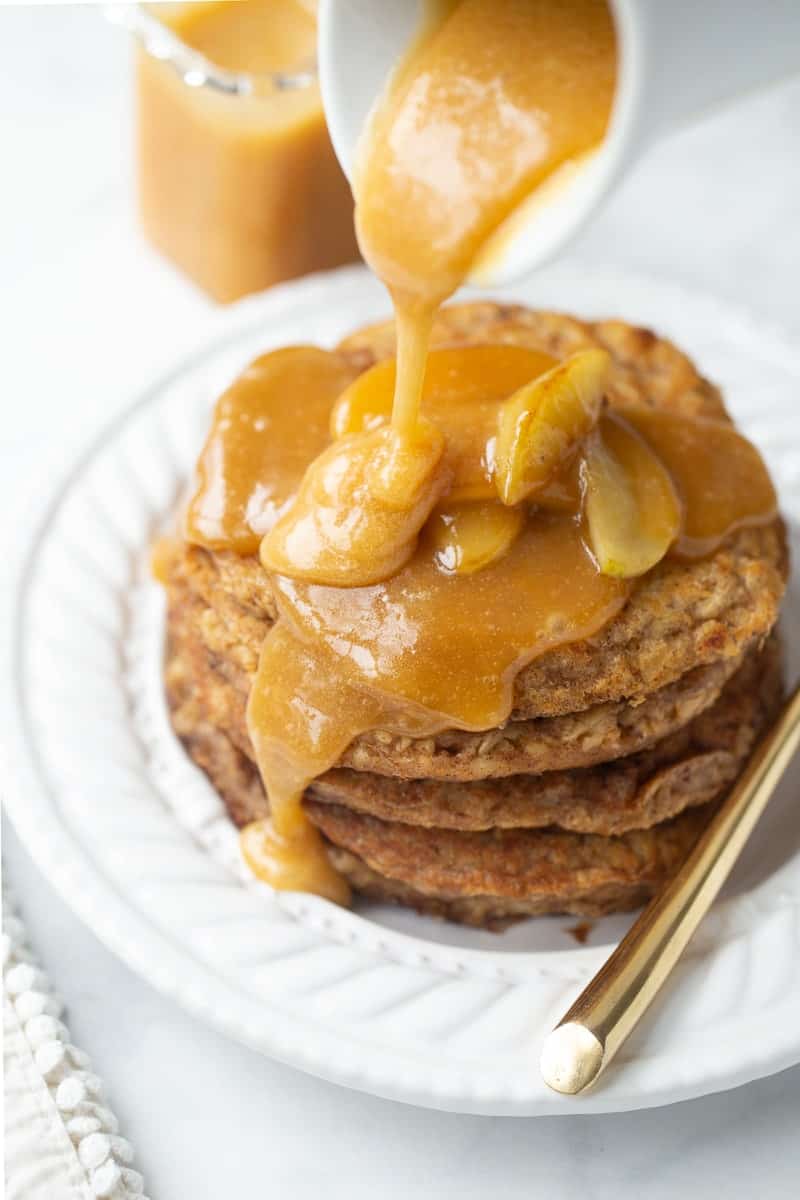 A lesser known of the flours, sorghum flour should be in every gluten-free cook's pantry. Sorghum is made from an ancient grain and is high in fiber and antioxidants. It makes an excellent substitute for wheat flour, and is a great choice for those wanting to avoid GMOs.
It's usually used in a blend, and has a pleasant flavor and texture. It's great for making fluffy bakes like muffins, gluten free buttermilk biscuits, and breads.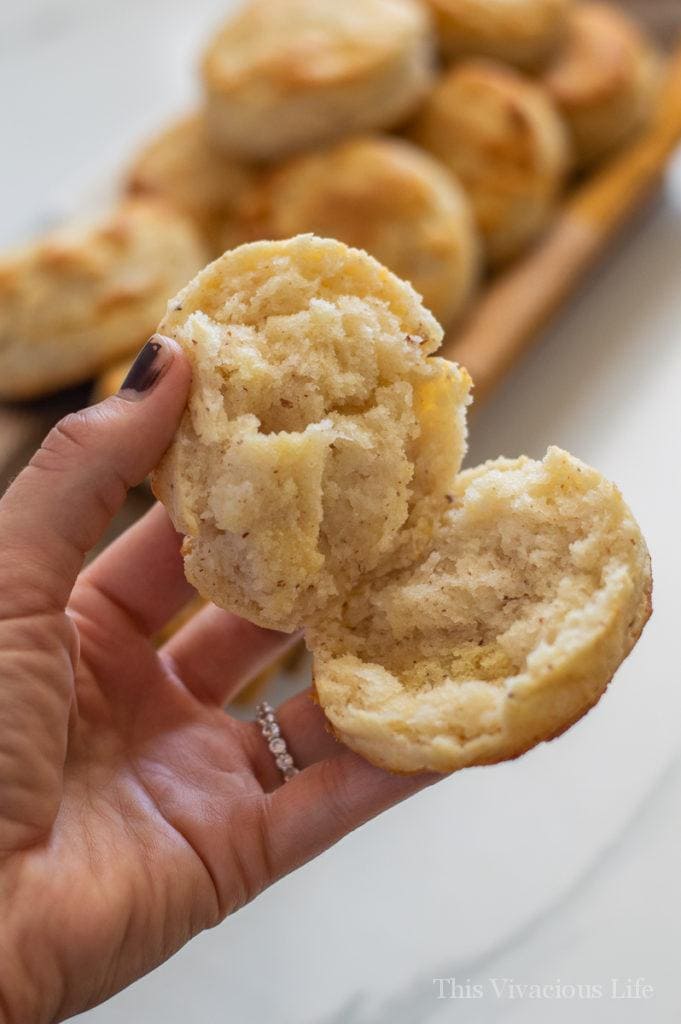 Potato flour has a lot of similarities to sorghum in terms of texture, but it can make things sticky and dense if it's not used as a blend with other flours. That's because it's high in carbs and behaves a lot more like a starch – even though potato starch is actually another product.
Lesser known than sorghum flour, teff is highly nutritious and a wonderful choice, especially among grain flour options. It has plenty of protein, calcium, and iron, as is a good source of potassium.
Teff can be heavier than other flours, so it's most successful in denser recipes like those using chocolate or in banana bread.
Corn flour is ground from maize corn; a tougher variety than the sweet corn you enjoy with dinner. It binds well, is easy to use, and is the base ingredient in tortillas and empanadas.
Gluten-Free Starches
Not to be confused with actual corn flour (as it's often called in the UK). Corn starch is great for adding lightness to bakes. It's even used by wheat flour bakers to turn all purpose flour into cake flour. 
Corn starch is also a wonderful choice for thickening soups, sauces, and gravies. A couple of tablespoons stirred into the sauce while still cold will thicken it up as it cooks.
Potato starch is lighter than corn starch, is wonderful for adding crispness and great browning to bakes. It's particularly useful for layered bakes like gluten free crescent rolls, since it allows for layering the dough without making it too heavy.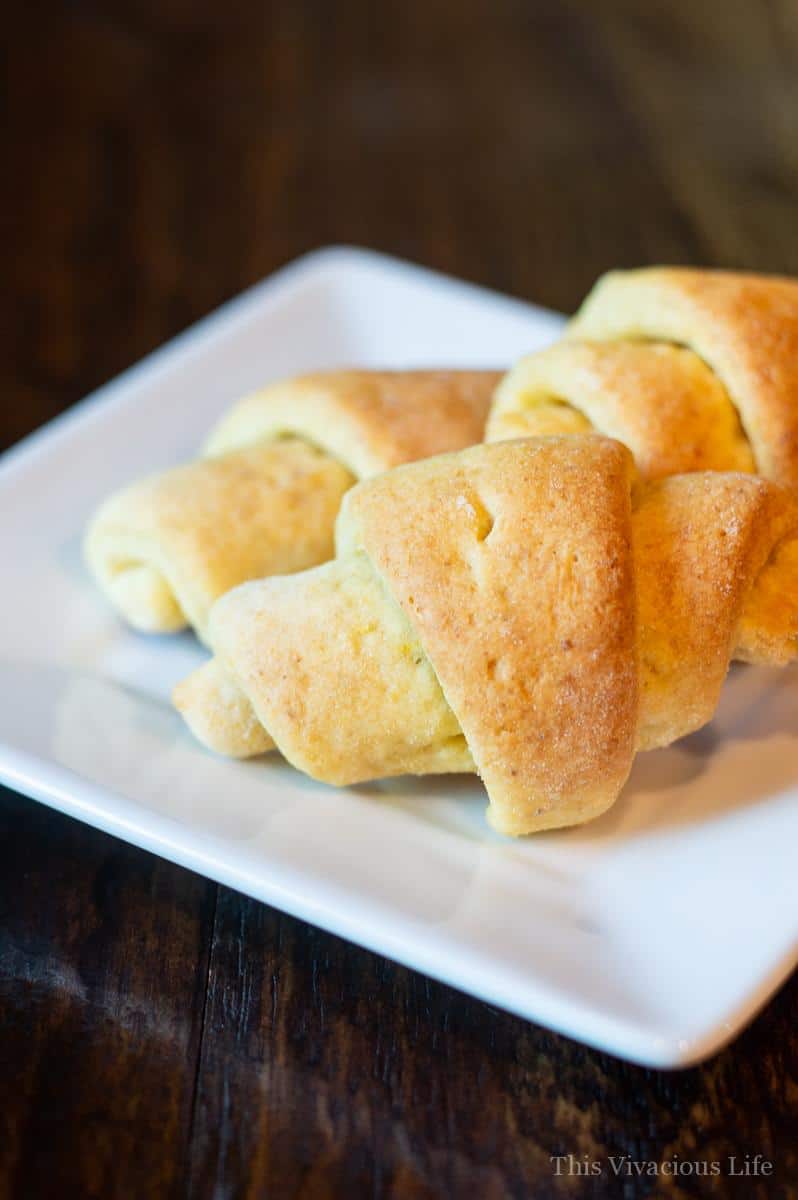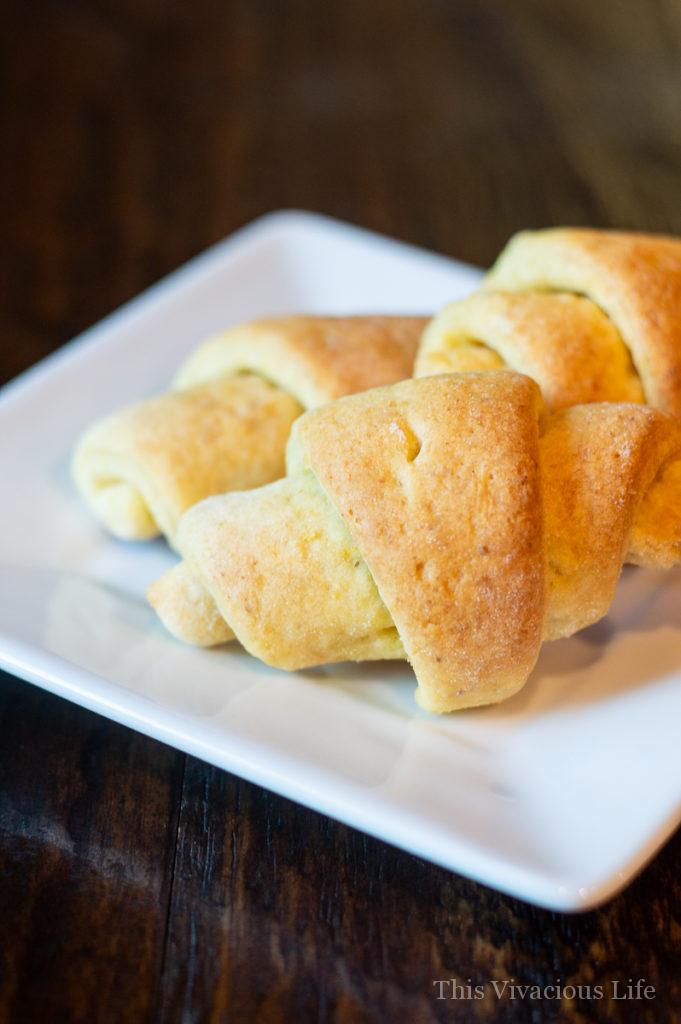 Arrowroot is heavier and has more gelling power than potato starch. It's quite similar to tapioca starch (sometimes tapioca is even labeled as arrowroot). The starch is made from the roots of tropical vining plants, which are full of sugars which gel and bind together when heated.
Tapioca starch is one of the most useful starches to have in the kitchen. It binds well, gels when heated with liquids, and most people tolerate it well. It's common in popular drink, boba tea. The boba pearls come from tapioca starch. Tapioca is also present in tapioca pudding, which is creamy with firm tapioca gel providing the bulk.
In gluten-free flour making, cooking and baking, tapioca starch provides binding in the recipes as well as browning and crisp edges in things like gluten free snickerdoodles. I love using it in my own gluten-free flour blend and almost everything else I bake GF with!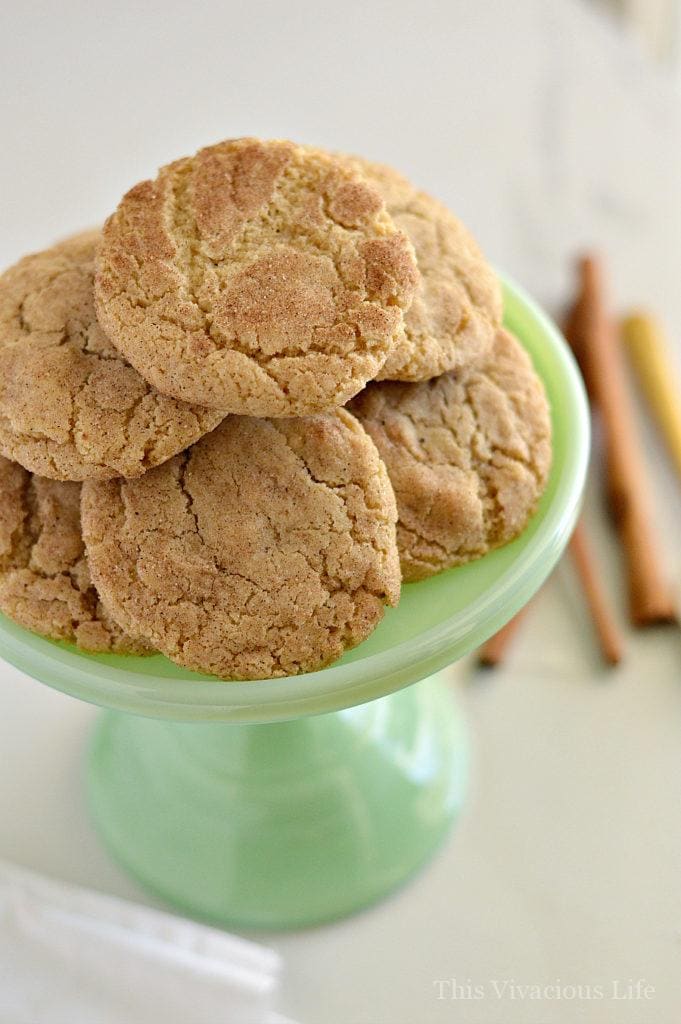 Gums and other Binding Agents
Xanthan gum is a fine powder that is usually both vegan and gluten-free. It's a byproduct of fermentation, usually of corn (check your labels to be sure though – sometimes they can use wheat or dairy). 
A very little bit of this powder goes a very long way. Usually less than a teaspoon is more than enough to bind everything together in a recipe the way gluten would have. It also doesn't require heat to activate, so it works well for no-cook recipes to perfect texture and mouthfeel.
Guar gum is similar to xanthan gum, and is great for sensitivity or intolerance to xanthan gum.
Gelatin is an animal protein that melts at higher temperatures, then firms as it cools. Most people are familiar with it as Jello, but it is more than a jiggly dessert. Since it firms as it cools, it is great for binding when gluten is absent. Plus, it prevents bread and pancakes from crumbling apart. 
Gelatin is full of healthy protein and is a healthy, low carb binding choice.
Cultured dairy products like yogurt, sour cream, and buttermilk make amazing binders for gluten free baking. As the liquid evaporates, the proteins bind together, preventing items from falling apart
Plus, it keeps them moist, and breaks the gluten free flour down, making it easier to digest. It's best to use full-fat products.
Eggs, are also a great binder. Most gluten-free baking recipes contain large amounts of eggs to hold everything together.
Whether you use them whole,  or just the whites or yolks – are a great choice for binding. However, too many eggs can make things taste eggy and sulfuric.
If you are allergic to eggs, use a flax egg instead.
Blending Gluten-Free Flour, Starches, and Binders
Since wheat flour and gluten do a wide range of things, it's best to find a balance of ingredients to accomplish what it would do in a recipe: Thickening, binding, bulking, structure, and nutrition.
A single one of the flours, starches, or binders listed will not do all of these things on their own. That's why in most cases, it's best to use a blend for your gluten-free flour recipe.
In almost all of our baking recipes, we use a combination gluten-free flour of white and brown rice flours, tapioca and potato starch, almond flour, sorghum flour, and xanthan gum. This mix provides the lightness we want with the bulking and nutrition we are looking for. The xanthan gum provides the extra binding we need, and all of the flours together provide wonderful crisp edges and browning.
If what you are baking comes out too dense and heavy, try swapping some of your flour for starch. When it's too light, you may want to switch some of the starch for a heavier flour. If it is very gummy, perhaps you've added too much xanthan gum or tapioca. 
How to store gluten-free flour and starches
I store my flours and starches separately in airtight containers and label them. It is then so easy to just pull out the jars then measure and bake according to the recipe you are making.
I always store nut flour and coconut flour as well as flax meal and chia, those with the most fat content, in the freezer to keep them as fresh as possible.
Where to buy gluten-free flour ingredients
I buy individual gluten-free flour and baking products like brown rice flour, white rice flour, potato starch and xanthan gum on Amazon. You can find ALL our favorite gluten-free baking products HERE. 
You don't need to spend a ton of money gluten-free flour. There are many ways you can save money while still maintaining a gluten-free diet, like buying in bulk or using products that are already naturally gluten-free. 
You can find tons of tips on how to follow a gluten-free lifestyle in my book Gluten Free on a Budget. It also contains over 100 amazing recipes with photos and even more information to help you on your gluten-free journey.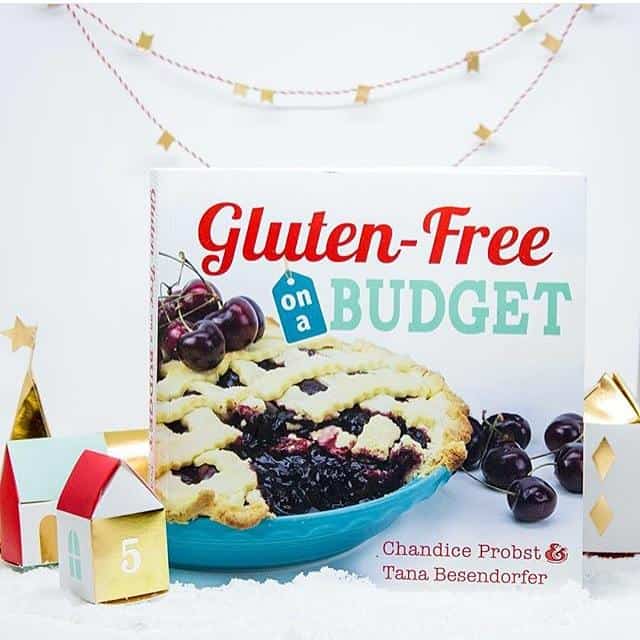 NEED MORE GOODNESS? Follow me on Facebook, Instagram, Pinterest, and Twitter for great recipes, entertaining ideas and more!
Gluten-Free Flour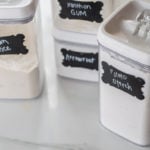 Instructions
Simply blend all ingredients together

Store in an airtight container
Notes
In almost all of our baking recipes, we use a combination of white and brown rice flours, tapioca and potato starch. We add almond flour, sorghum flour, and xanthan gum as needed per recipe. Start with this base recipe then if you are baking something like cookies where you need a bit of crispiness and crunch, swap out 1/2 cup potato starch with almond flour. If you are making something like banana bread that can handle a bit more nutrient dense flour, swap out 1/3 cup potato starch with sorghum flour.  
I store my flour mix in an 
airtight container
. 
I always store nut flour and coconut flour as well as flax meal and chia, those with the most fat content, in the freezer to keep them as fresh as possible.
Nutrition