These Whole30 gluten-free crab cakes provide a great meal that will feel like a special treat. 
I love that these Whole30 gluten-free crab cakes are easy to whip up and a fun change to typical Whole 30 eats.
I'm loving these Whole30 gluten-free crab cakes because they are such a decadent meal. Since starting Whole30 (one week ago), I feel fantastic! I love the fresh approach to eating that it provides. Since the plan doesn't include grains, I got creative with the ingredients in these gluten-free crab cakes so that they both taste fantastic and hold up.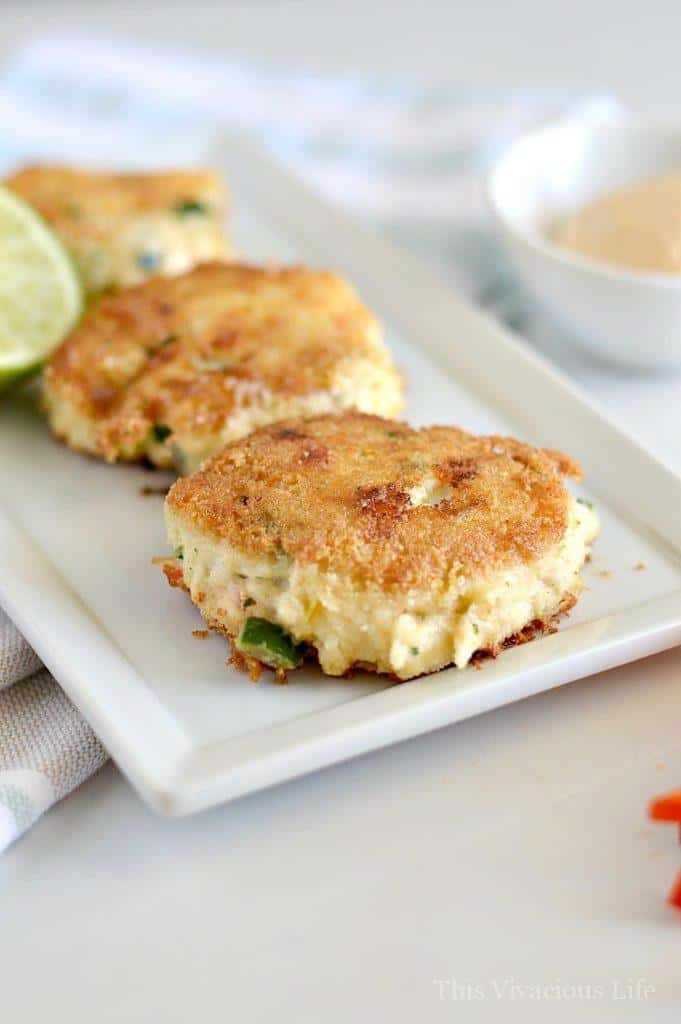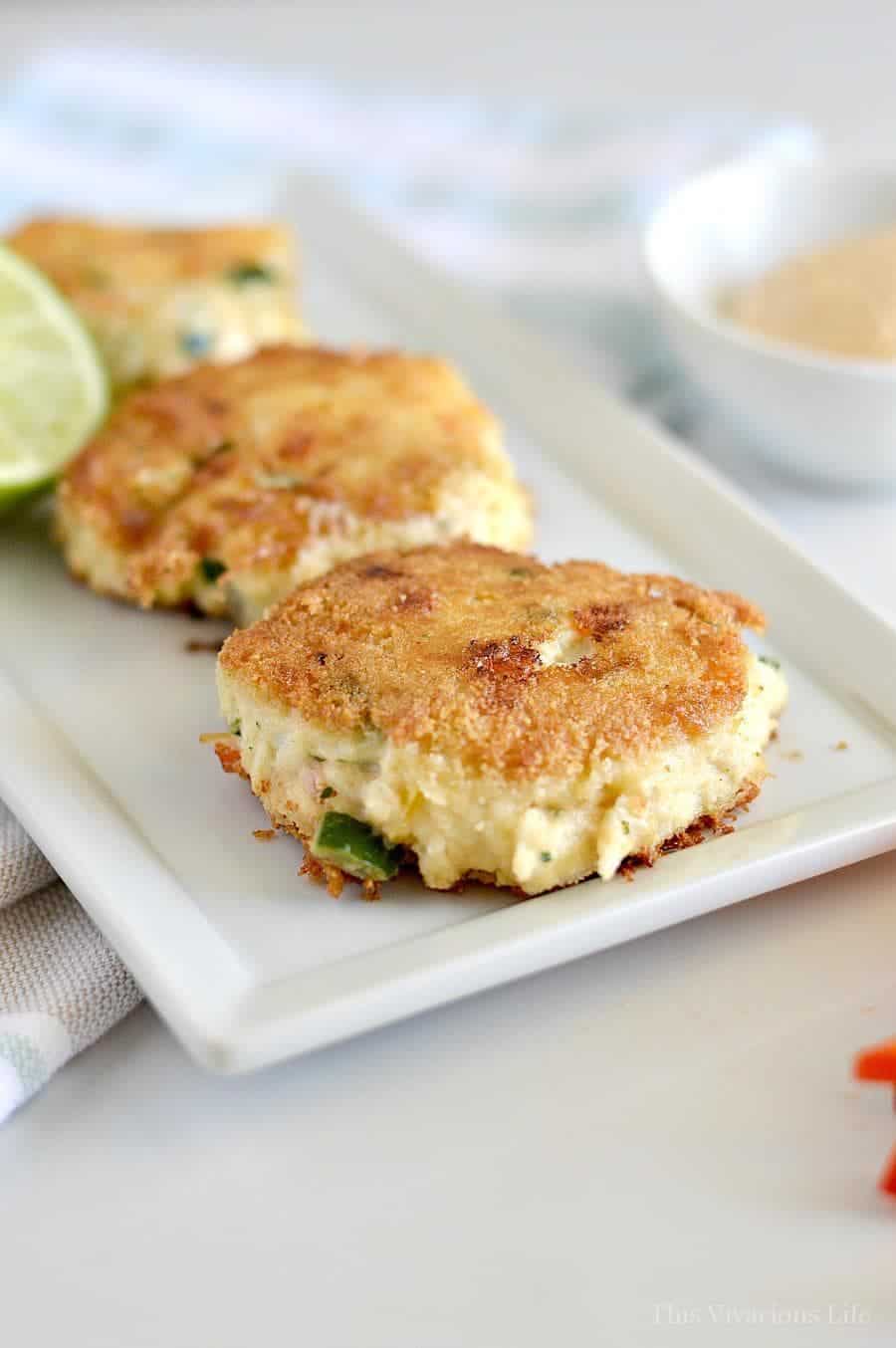 I used red and yellow peppers and celery as well as lime juice because they were what I had. Feel free to venture out of your comfort zone and try chopping up any vegetables you like to make your Whole30 gluten-free crab cakes unique. I've tried cucumbers as well and they also taste great. Chopped jalapeños or jicama would also be great.
They are great with fried plantains and sliced tomatoes as well as some fresh wedges of limes. I also like serving them on a bed of spring mix for a full presentation and more veggies.
Whole30 Gluten-Free Crab Cakes
Ingredients
Whole30 Gluten-Free Crab Cakes
1 can (6 oz.) Crown Prince wild caught crab
1 T homemade Whole30 mayo or Primal Mayo
1 egg
1/4 C chopped raw veggies (I used celery and red & yellow pepper)
1/4 C almond flour, plus 1/2 C more for dusting
1/2 lime juiced
1/2 tsp. Real Salt
1 tsp. hot pepper sauce
1 T dried parsley
coconut oil for frying
Instructions
Drain the crab and flake it using a fork.
Add all ingredients and form into patties.
Add additional almond flour as needed to keep your patties together.
Dust both sides of the crab cakes with more almond flour and fry 3-4 minutes on each side until golden brown.
Enjoy with more fresh squeezed citrus juice and a vibrant salad.
We also love serving this island meal with coconut oil fried banana slices...yum!
https://www.thisvivaciouslife.com/whole30-gluten-free-crab-cakes/
If you like these, be sure to check out our other Whole 30 recipes…
Paleo No-Oats Fauxtmeal
Strawberries and Cream Paleo Fauxtmeal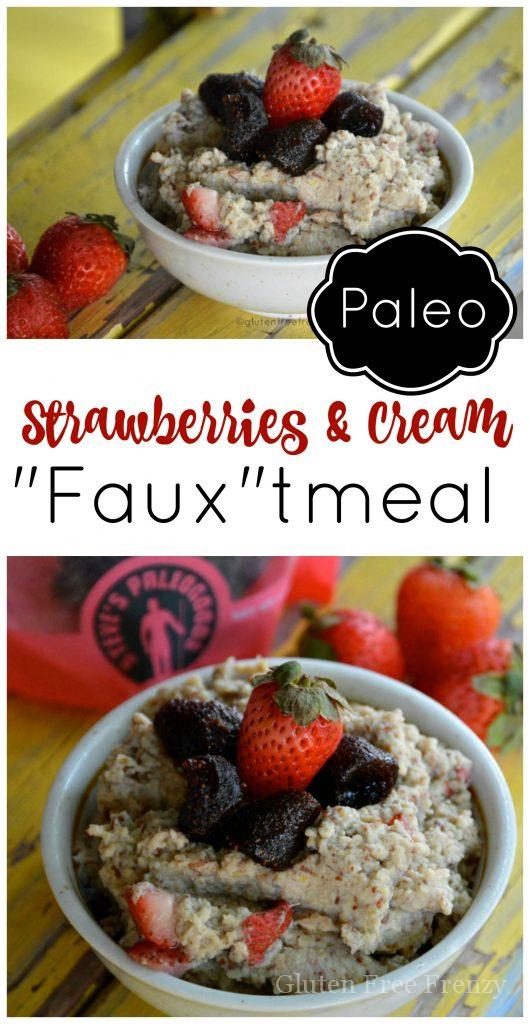 Dos Repollo (Cabbage) Huevos- Gluten-Free & Paleo
 Video by: Amie Pendle