This Hatchimals birthday party is complete with plenty of ideas. It is sure to have your little one so excited about their special day!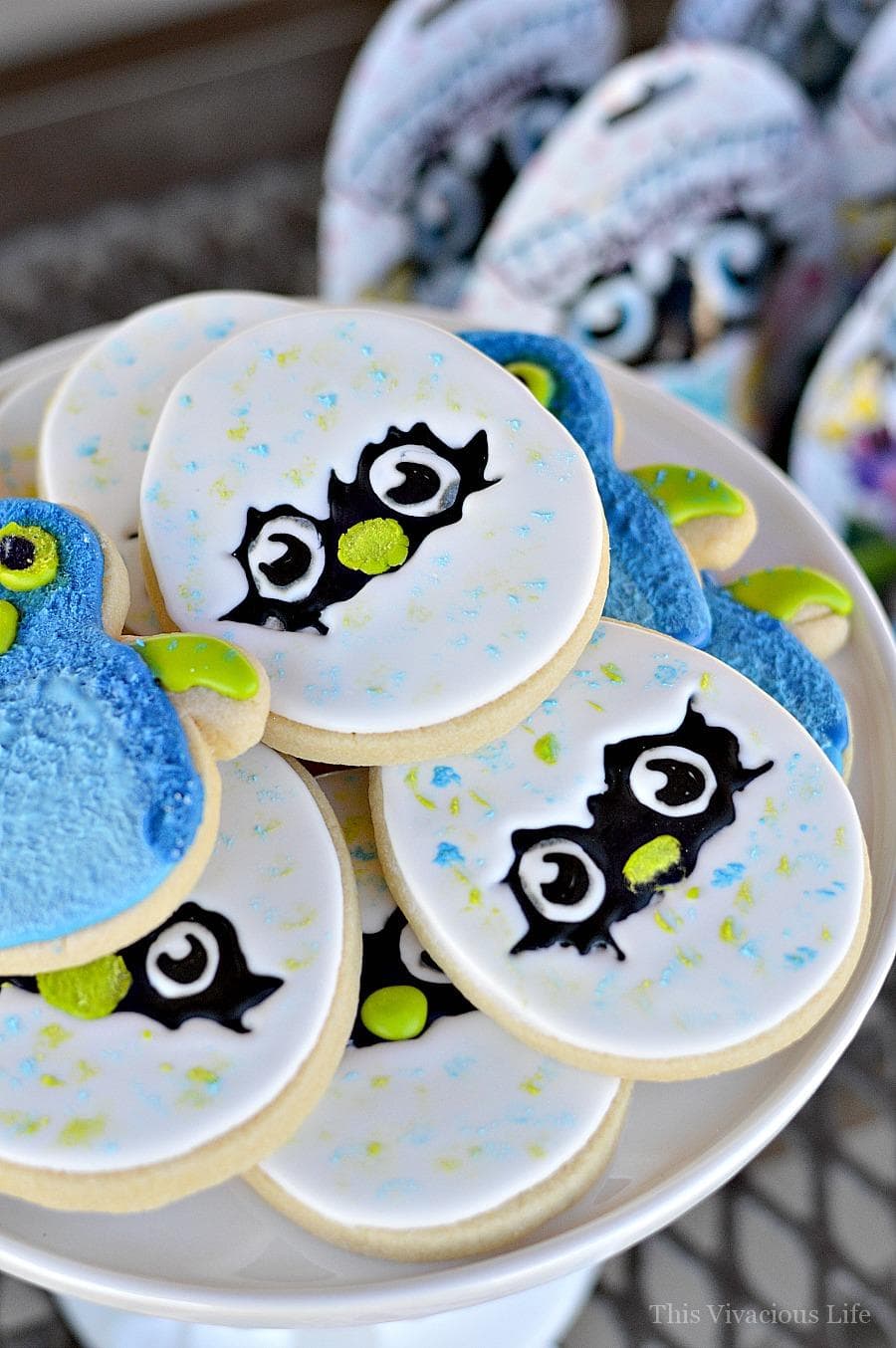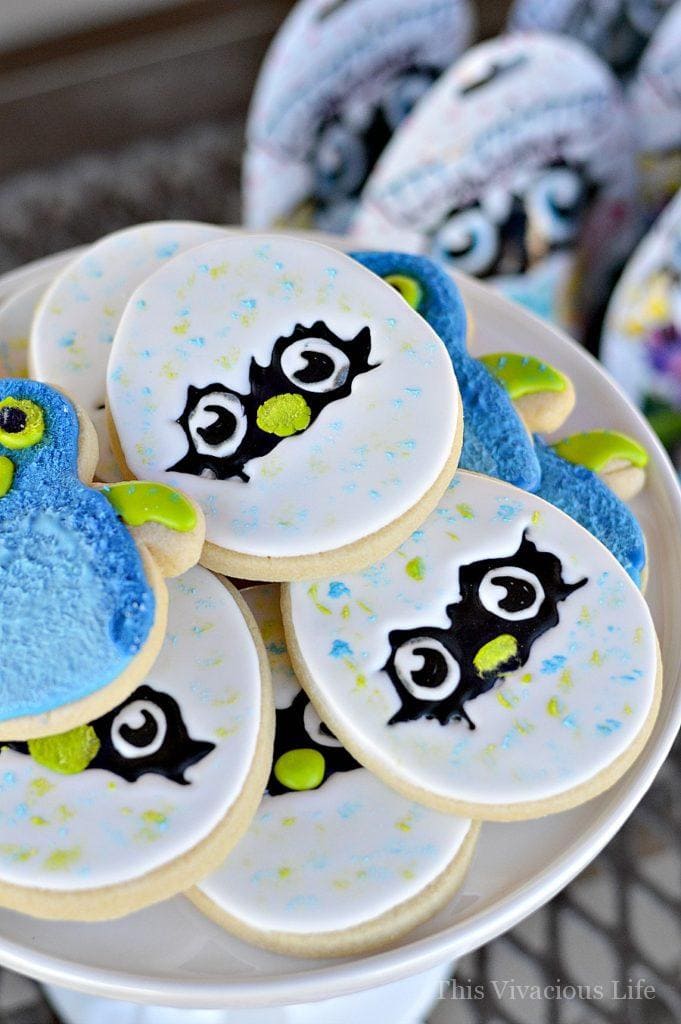 Hatchimals Birthday Party
I knew I had to create a "Hatchy Birthday" Hatchimals birthday party for my little guy who absolutely loves these furry little creatures to make his day even more amazing!
In my little guys words exactly, here's what he thought of his Hatchimal birthday party…
I thought the party was good because there were little Hatchimal eggs. I loved my cake and my friends and the cookies! They were cute! I liked the games. My party was the best! I got a Hatchimal nursery and the parrot Hatchimal. We played don't drop the Hatchimal and hatch the Hatchimal. For hatch the Hatchimal, when you get tagged you turn into the egg. People tag you and you hatch. I liked don't drop the Hatchimal because it was fun and everyone was running around and playing.
Hatchimals Birthday Cake
The cake was made at our local Harmons store and was so cute yet such a simple sheet cake. We put a little Hatchimal pack per person displayed by the cake. I also put one of his Hatchimals on the table and some mini eggs on the cake for more depth.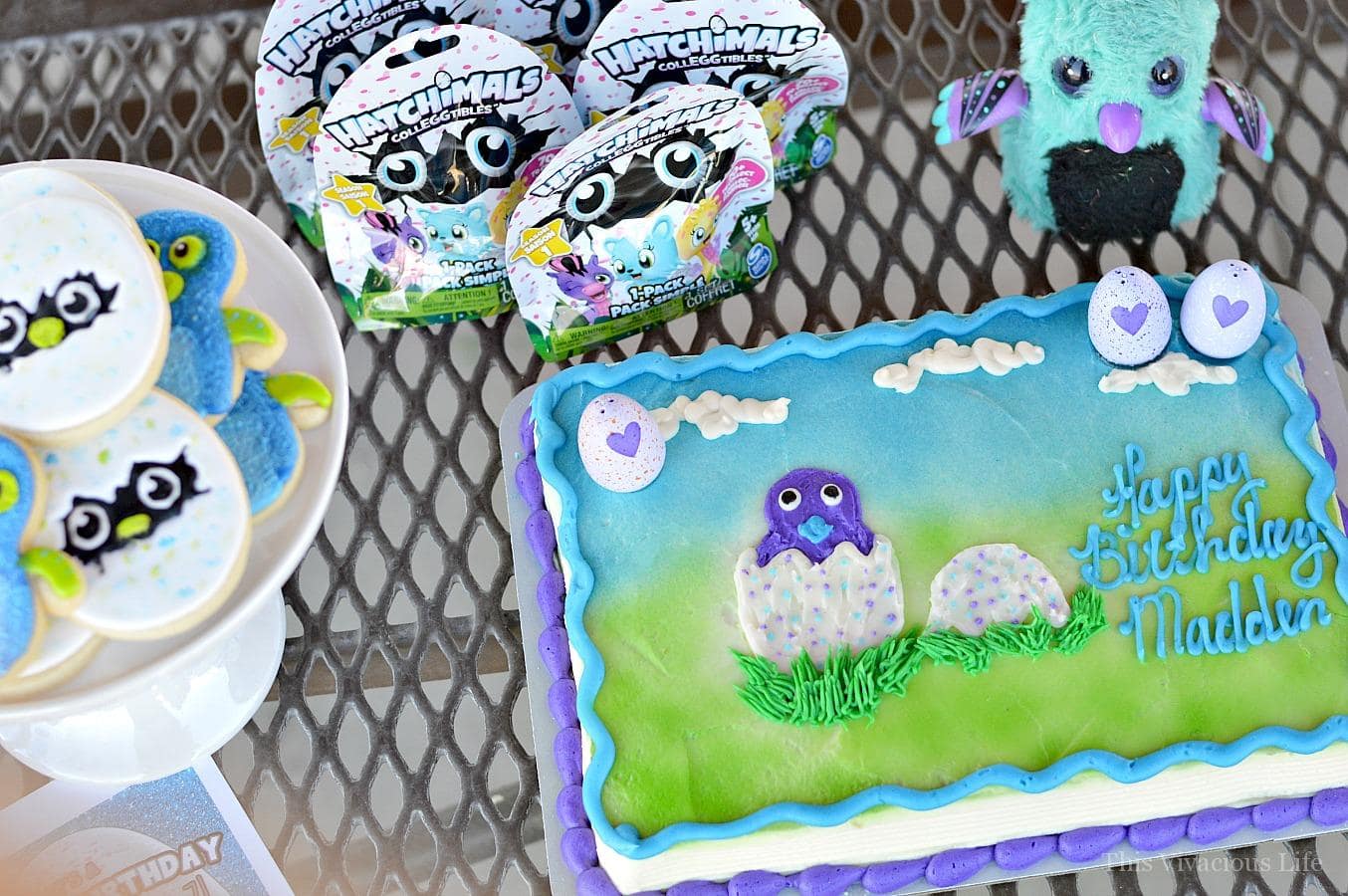 Subscribe to This Vivacious Life
Receive a free e-book of Instant Pot recipes!
You could easily put all your themed present near the cake to amp it up or even use a Hatchimals wrapping paper as a table runner under the cake.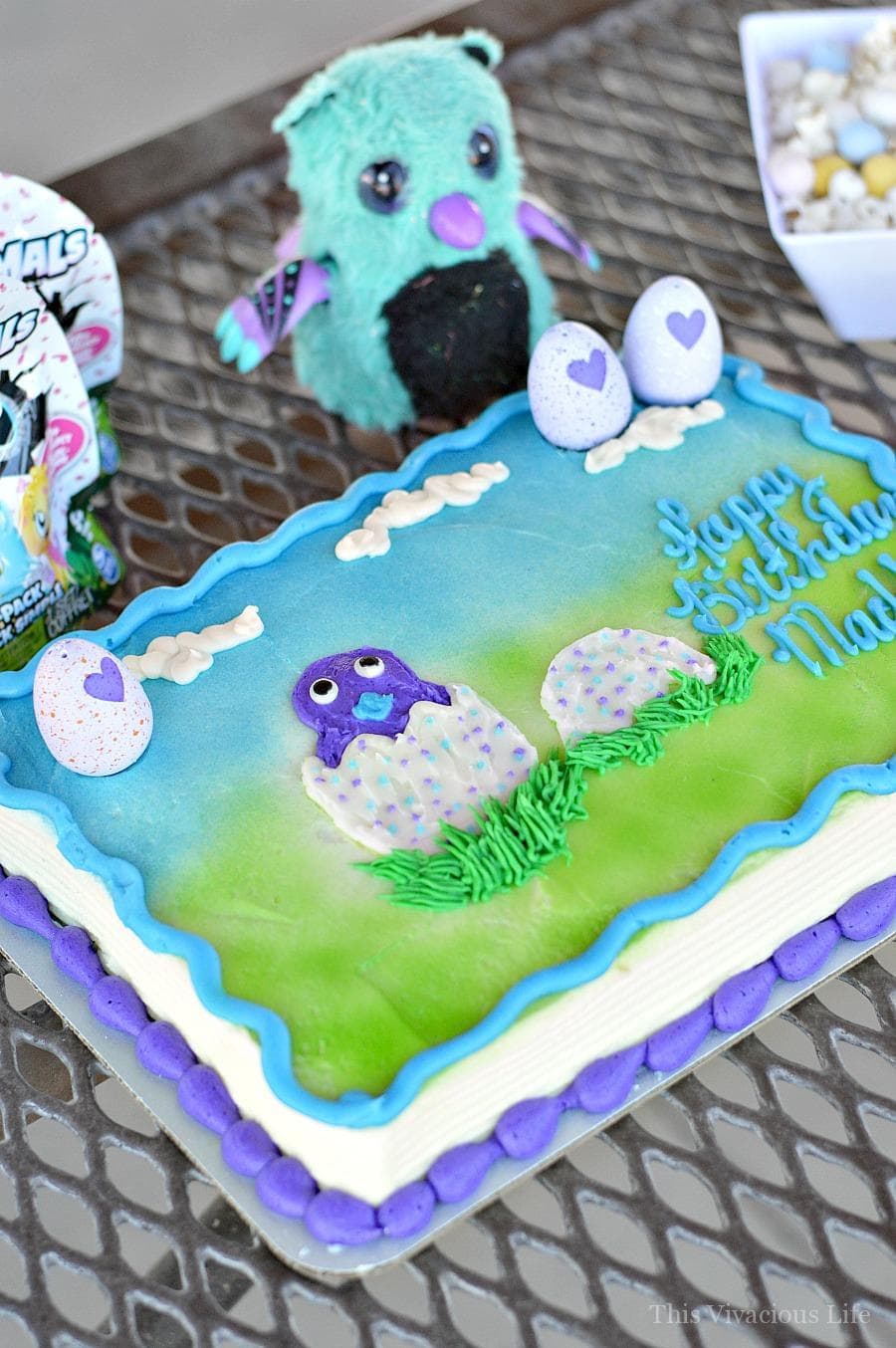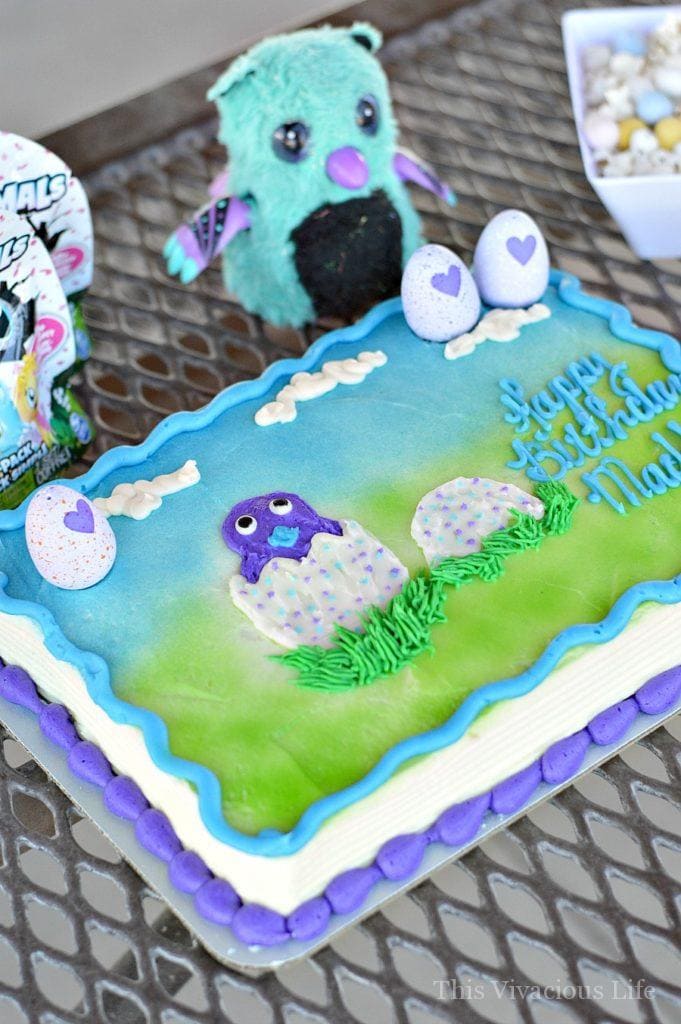 More Hatchimals birthday party ideas
To make this Hatchimals party amazing, try to keep things along the theme. For our snacks, we decided to have our friend Shanan of Enchanted Cookie Boutique make these Hatchimal eggs and creatures.
At first when I called her to ask to make them for us, she said, "Um, what is a Hatchimal." I sent her some pictures and she quickly got to it. I loved that she could make them more blue and green for boys or pink and purple for girls too!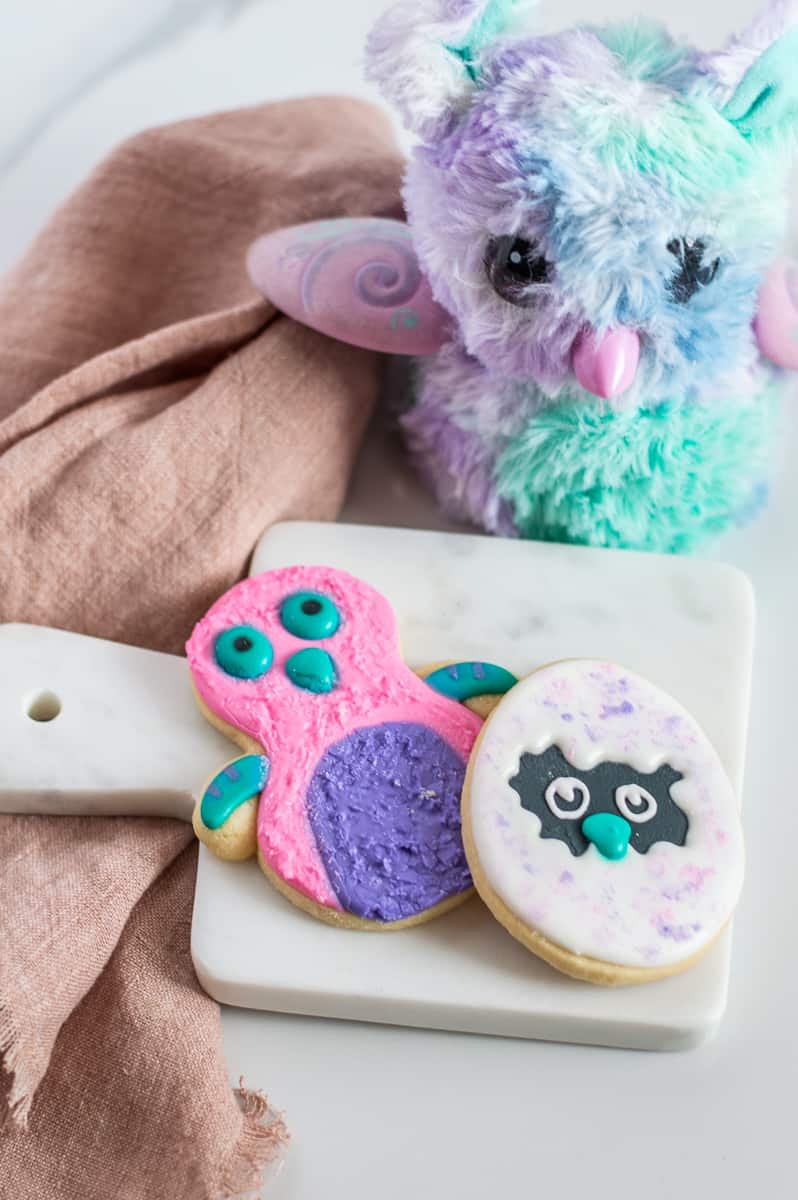 She never disappoints so I wasn't worried one bit about how they would turn out. She made us these Two Legit to Quit cookies that still get orders for her every month from people seeing them here and reaching out. Shanan is truly so talented!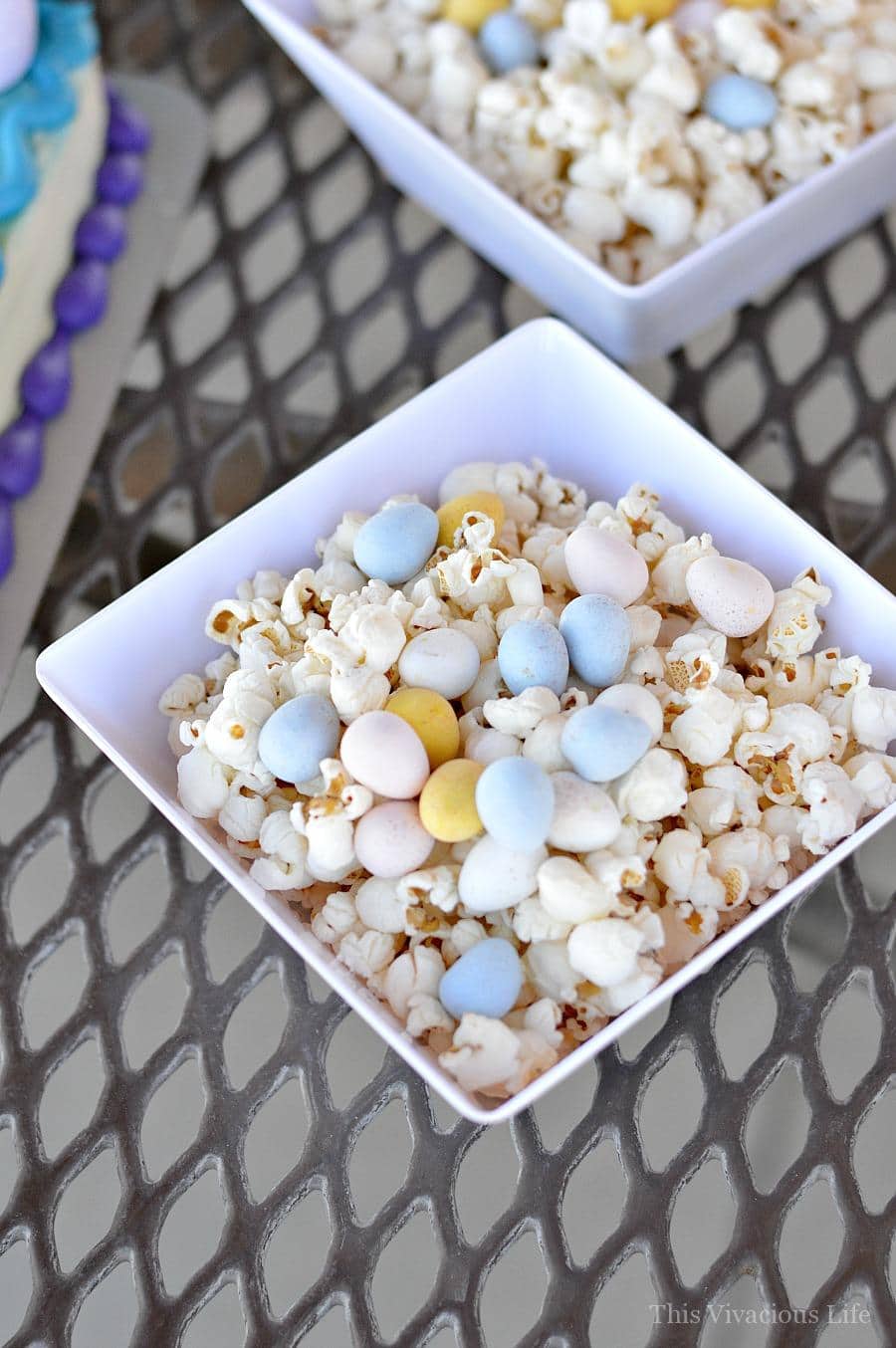 In addition to the cookies, we also put Cadbury mini eggs into popcorn for an easy and festive Hatchimals birthday party snack.
Hatchimals Party Activities
My son requested his party at the park so I kept decorations to a minimal. Really, his treats and cake were most of the decor and setup.
The games were totally made up and so easy. The kids loved playing don't hatch the egg (just a twist on freeze tag) and don't drop the Hatchimal (a spoon relay race where we put an egg on a plastic spoon).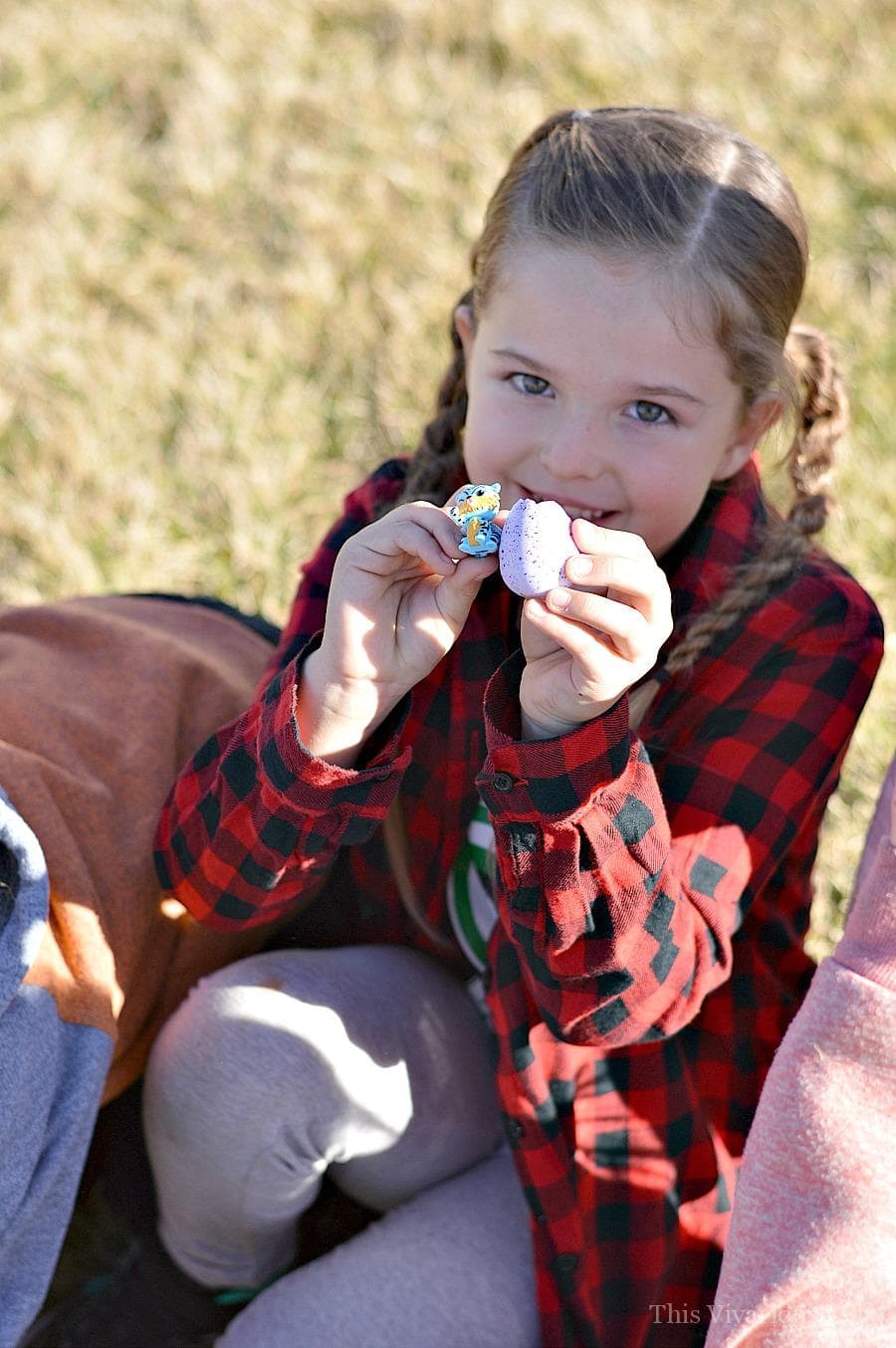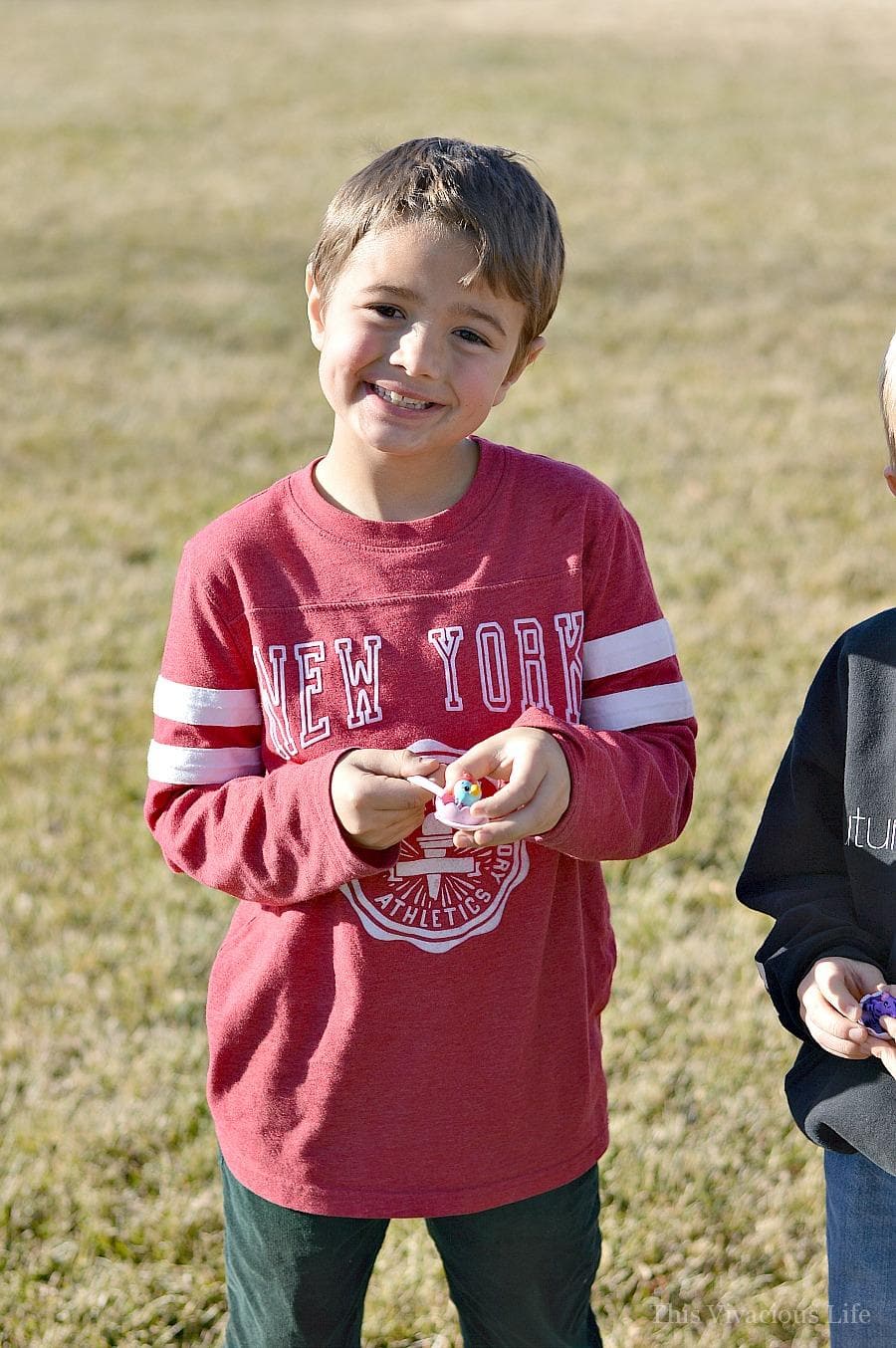 If you liked this party, be sure to check these out…
Two Legit to Quit Party
Little Lending Library Adventure Awaits Party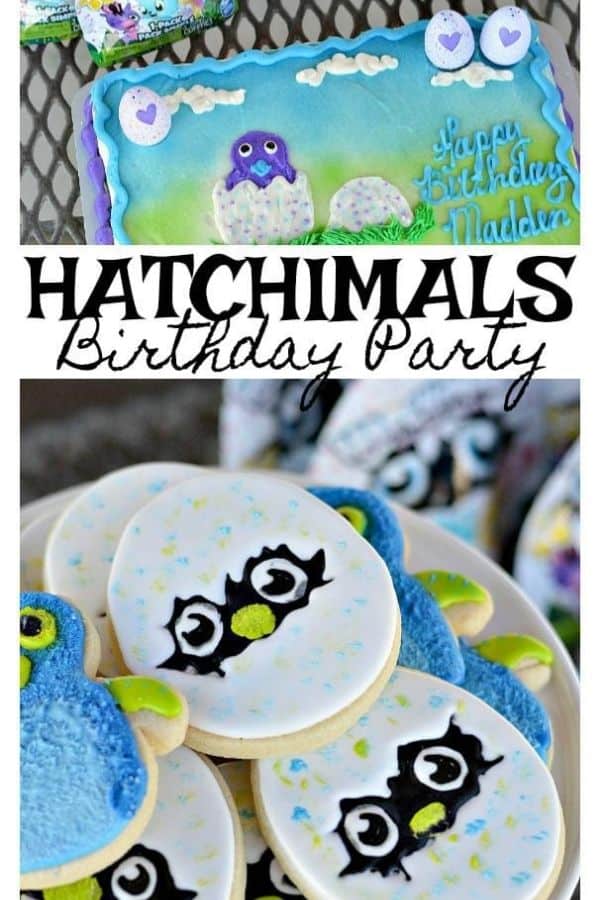 *This post was updated June 2019 with more photos, headers and information from the party.