Hip hop on over to kick it for Lucy's two legit to quit party, 90's hip hop birthday style… From themed treats to decor, we are showing you how to recreate this entire theme!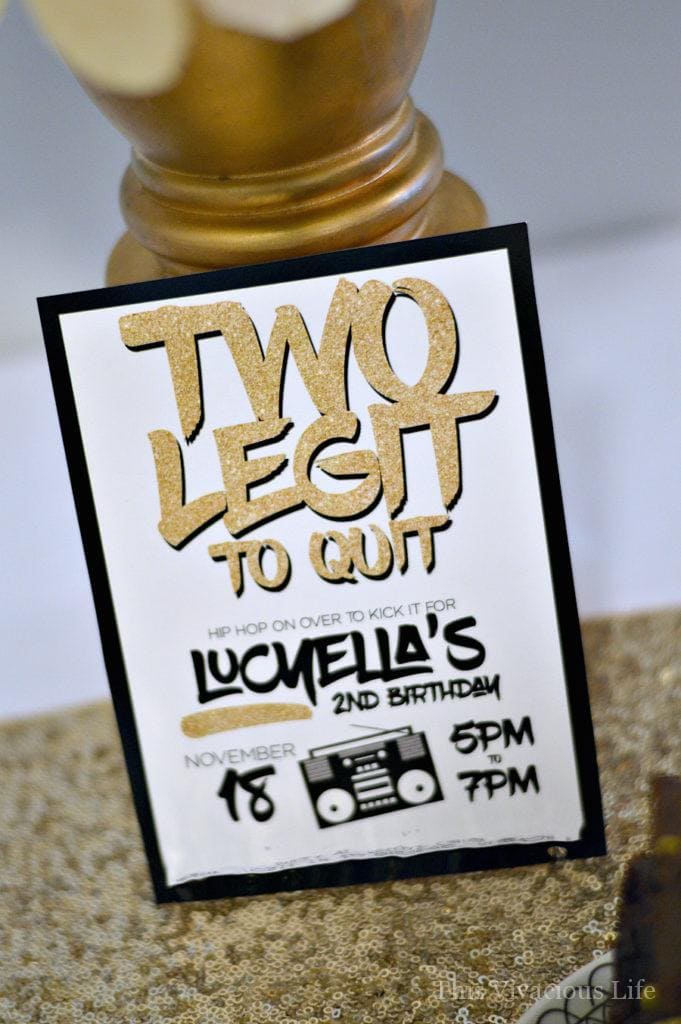 Two Legit To Quit Party – 90's Hip Hop
This two legit to quit 90's hip hop birthday party was one of my favorite celebrations to both plan and be present for. It was full of carefree fun.
My little lady didn't choose the two legit to quit 90's hip hop birthday party theme but since she was only turning two, I figured she wouldn't mind that I did.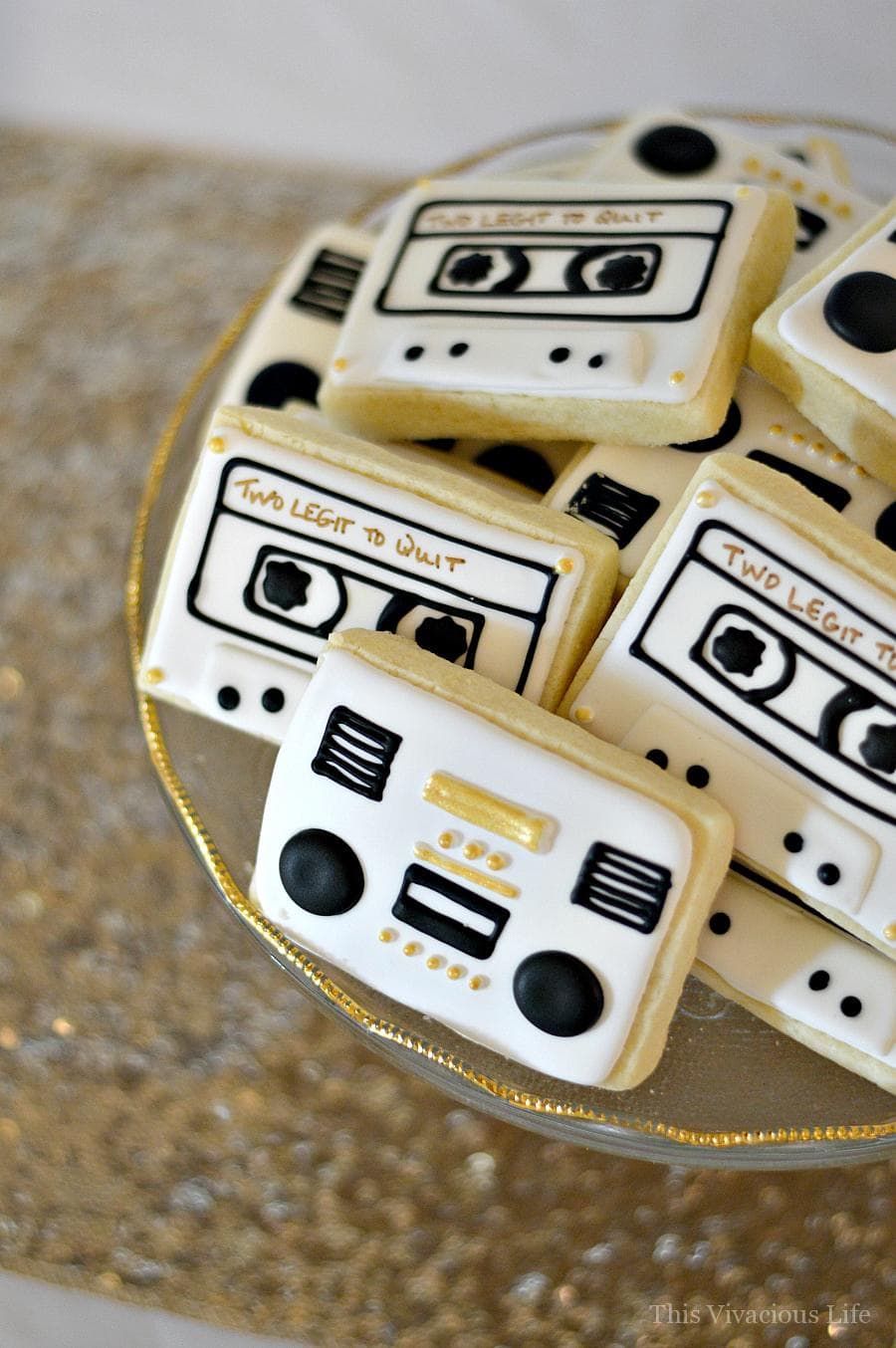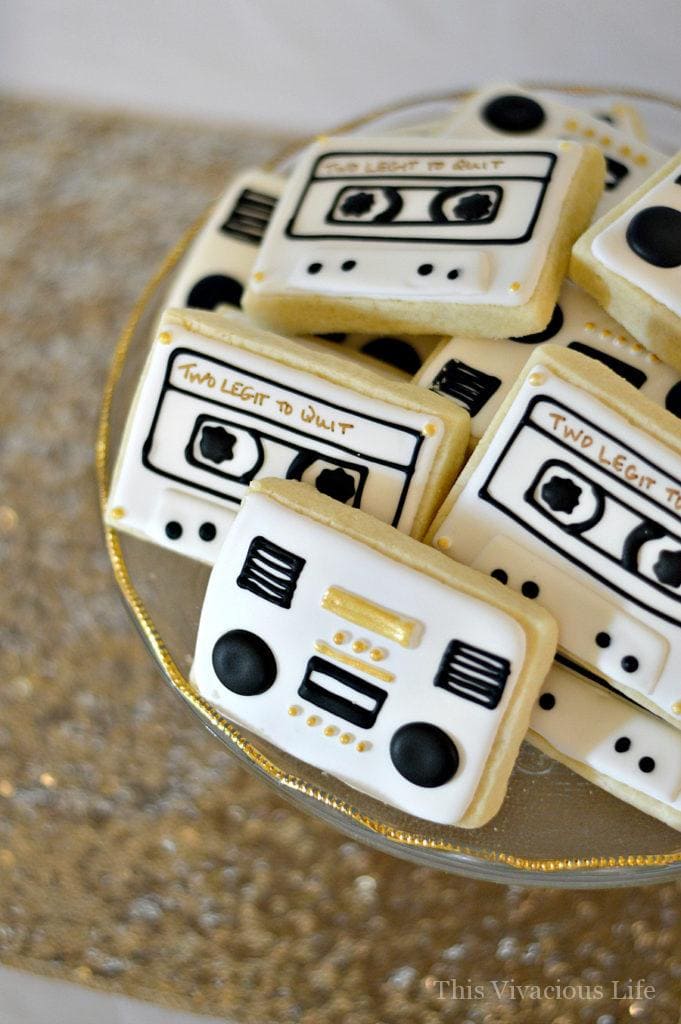 Subscribe to This Vivacious Life
Receive a free e-book of Instant Pot recipes!
This year, we wanted something a bit more funky fun. I found this two legit 2 quit shirt and this invitation on Etsy and couldn't resist building the entire theme around them.
The best part about planning toddler birthday parties is that they see magic in any theme. They don't care how many decorations there are or what the invitations look like. They love it no matter what!
Luckily for us, that means that we get to be creative and come up with themes that we love. I have always been a 90's girl at heart. I went through many of my most impressionable years during the 90's and loved all of the trends. My favorite was hip hop music though…
90's Party Favors
I bought these plastic grillz for all the guests. It was hilarious to see the kids wearing them while smiling and laughing. Of course, we also had to have bling so I bought the plastic dollar sign necklaces.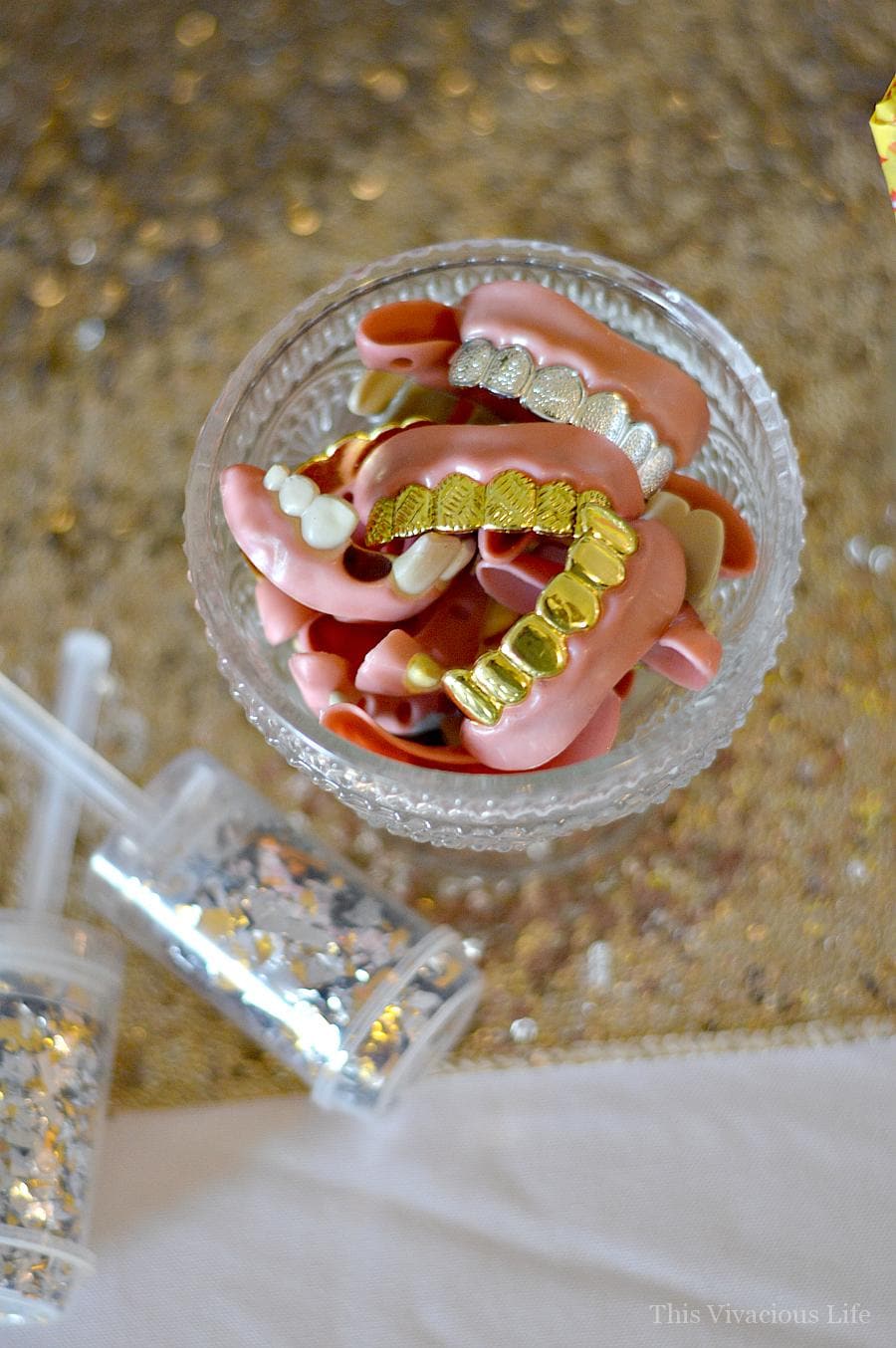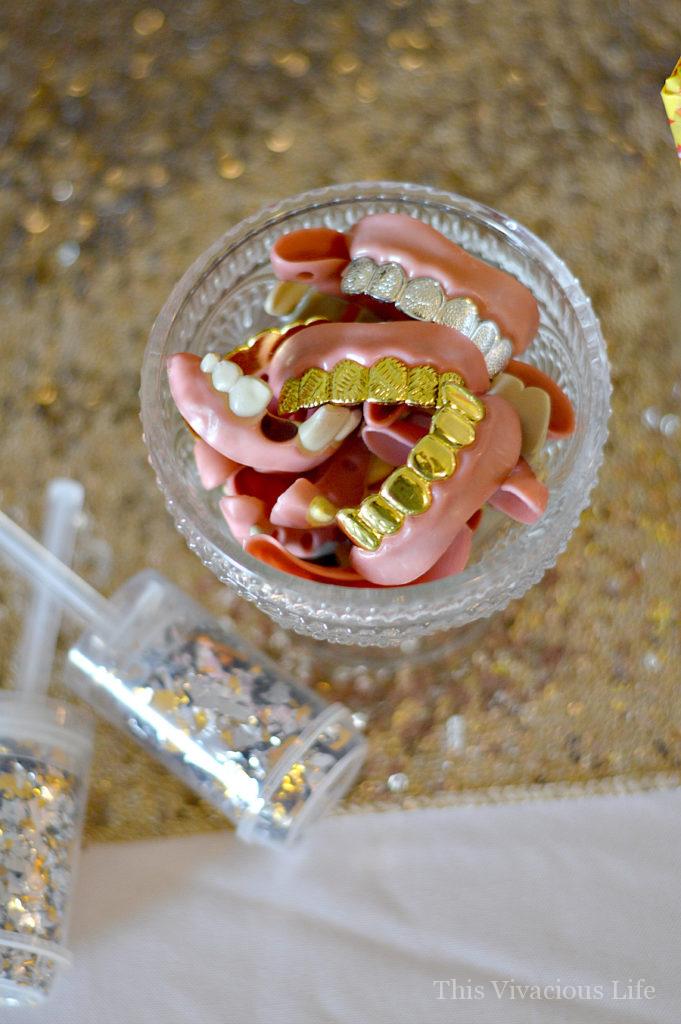 90's Party Decor
I like creating fresh new party themes and since this one had nothing online at the time of my styling it (except for the invitation and kids shirt) I decided that a two legit to quit 90's hip hop birthday party was a theme that would be fresh indeed!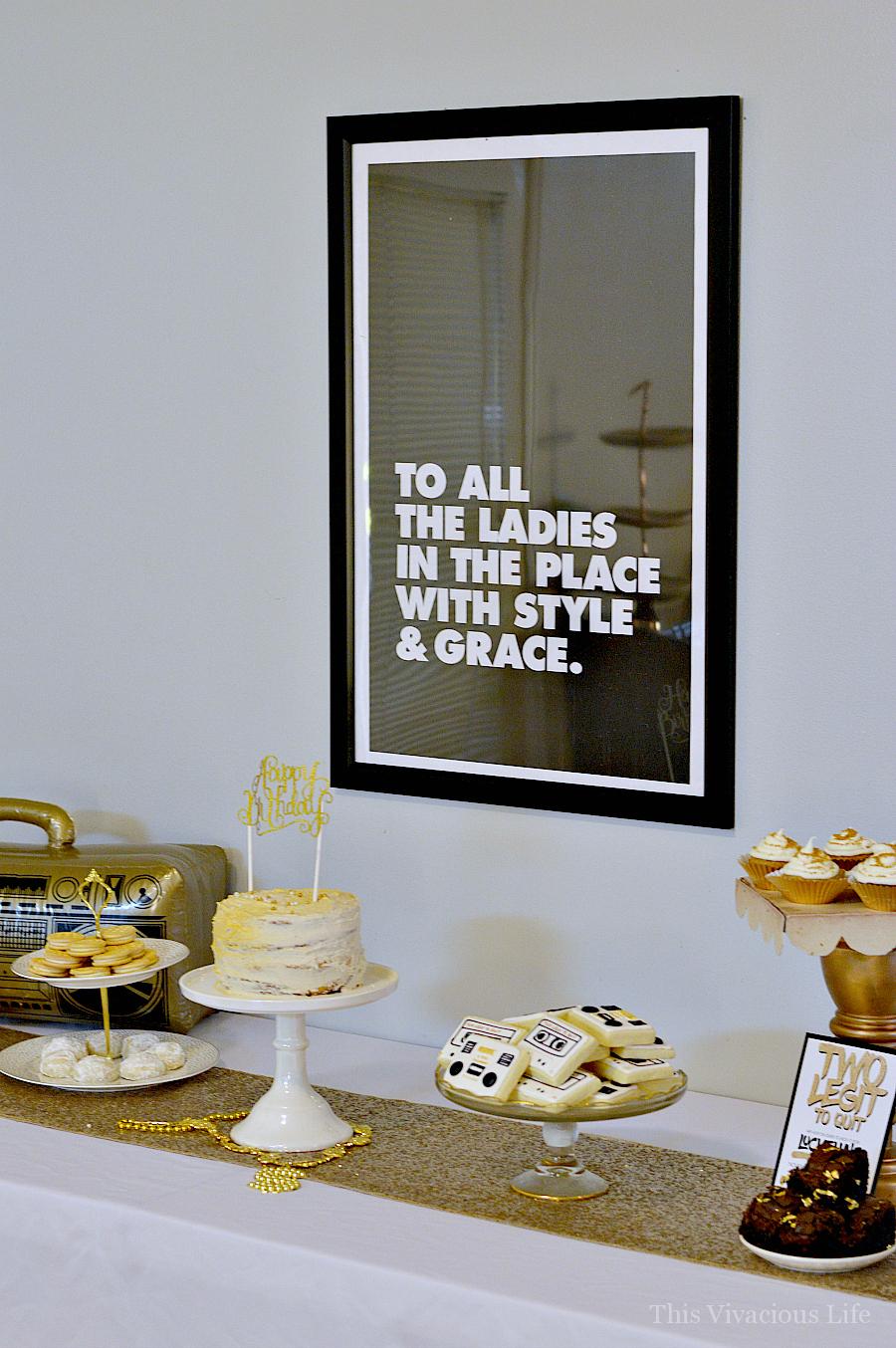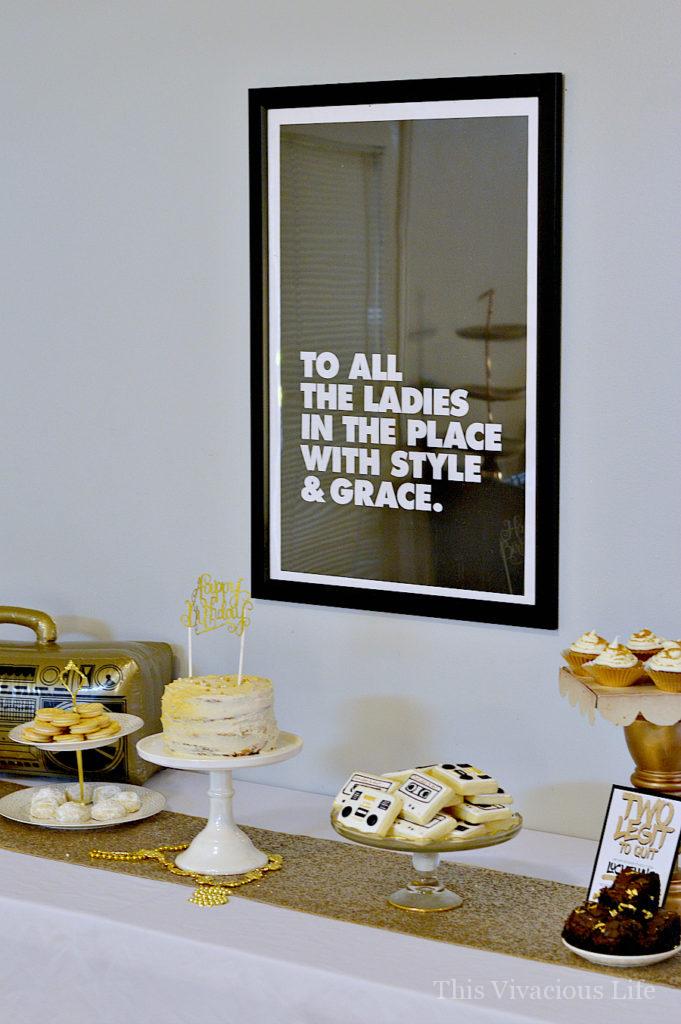 I loved getting that hip hop hooray look with tons of oversized gold chain balloons. The poster size print of the words from Biggies song also made a great addition to decor. I even bought a gold blow up boom box!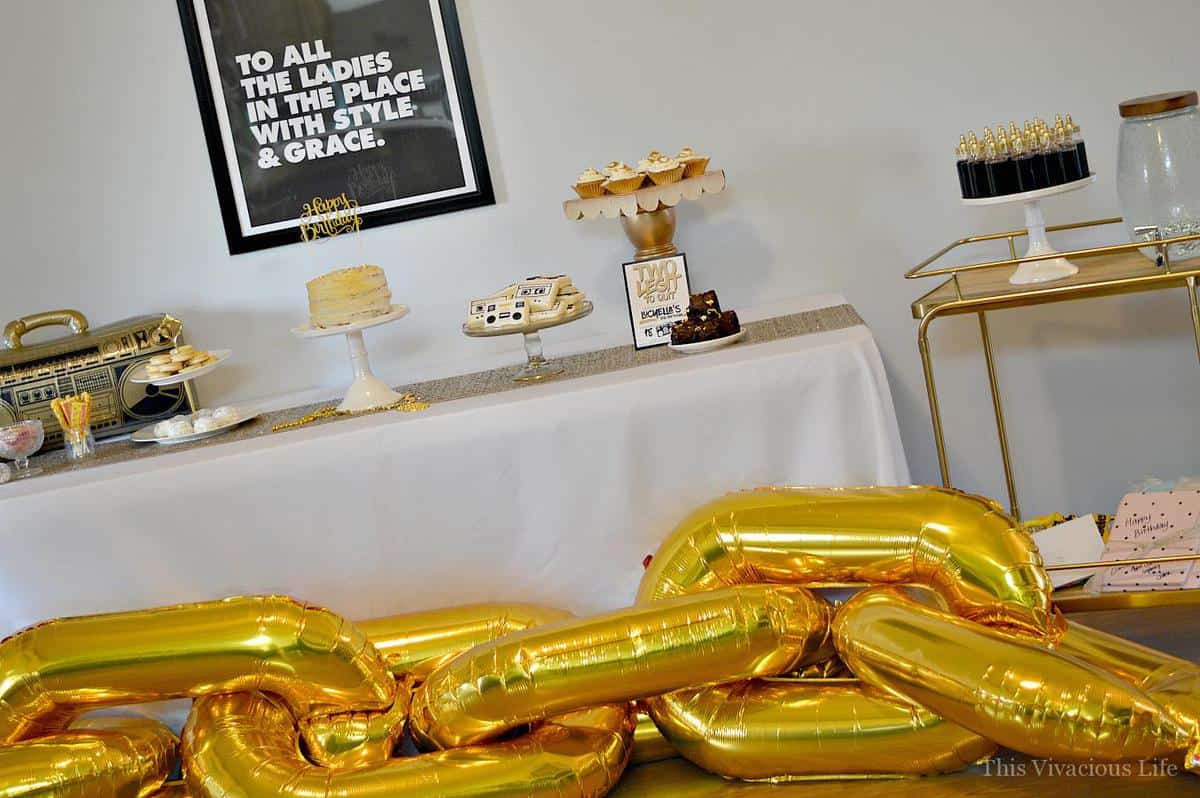 Hip Hop Party Food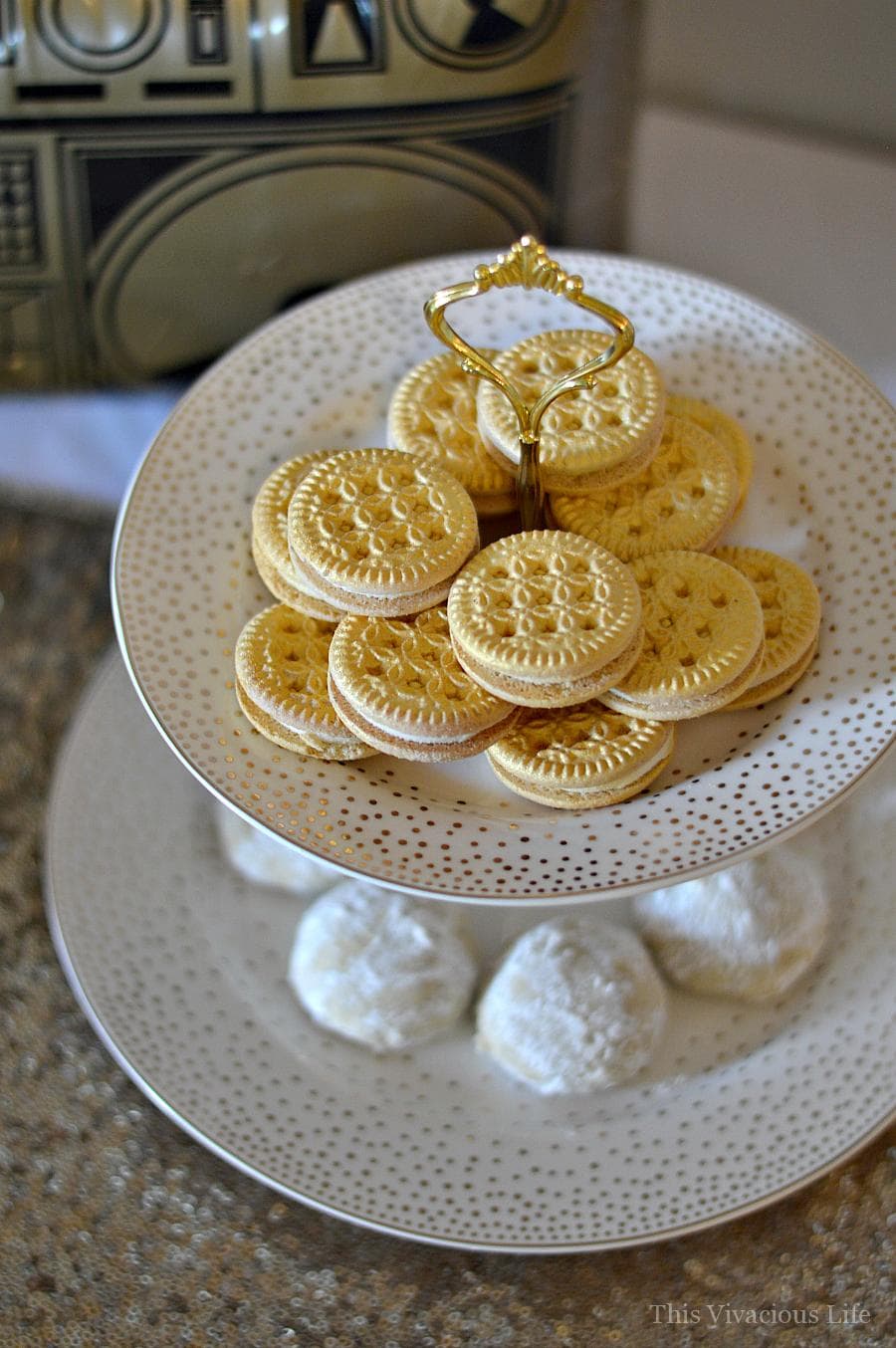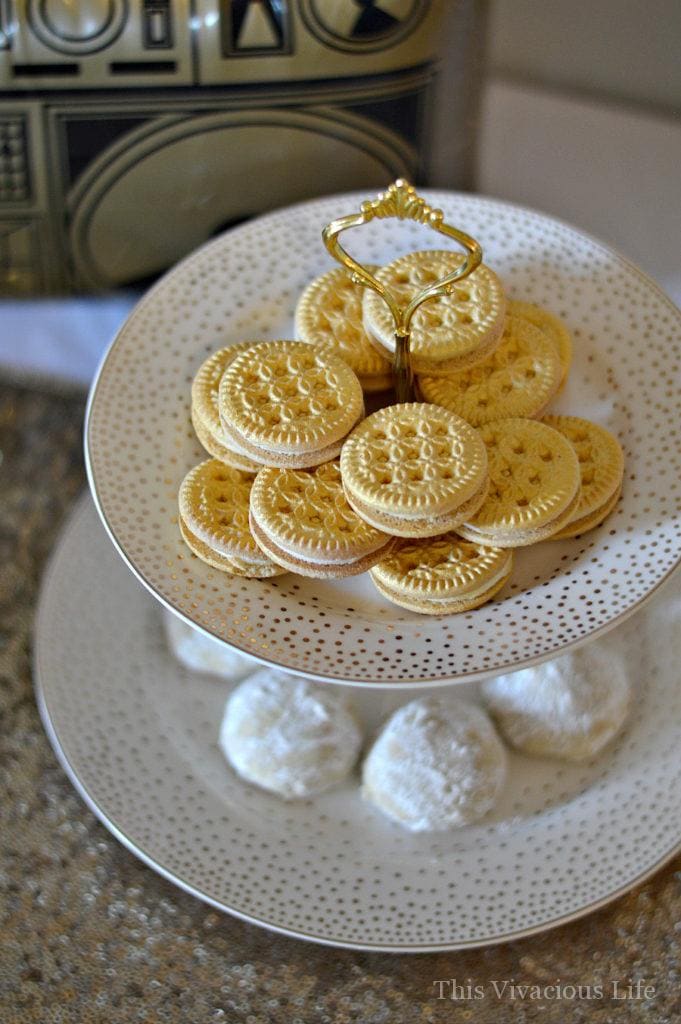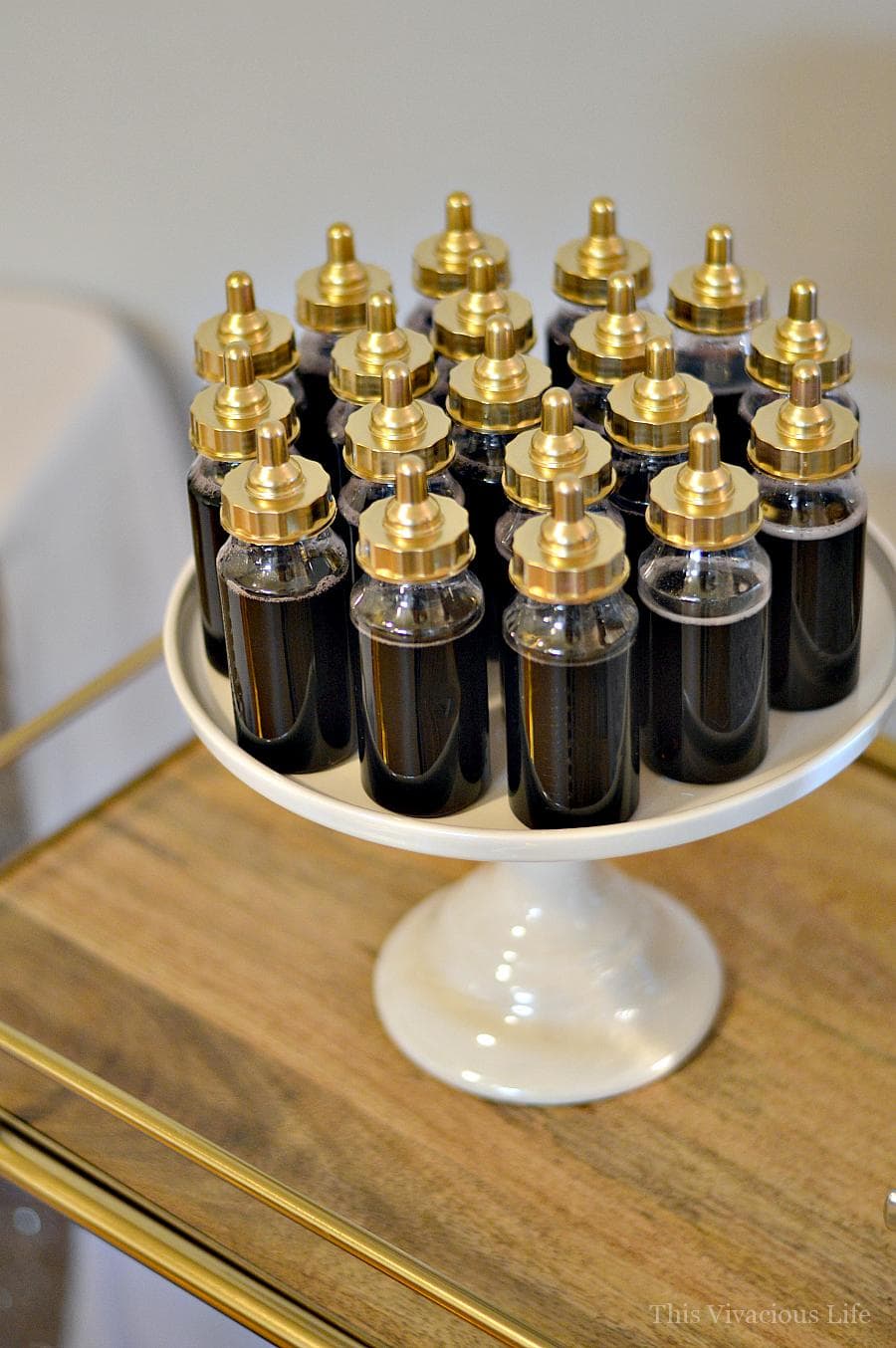 Sugar daddy suckers and a mini naked layer cake were also treats that guests got to enjoy. This cake was the perfect size for little lady.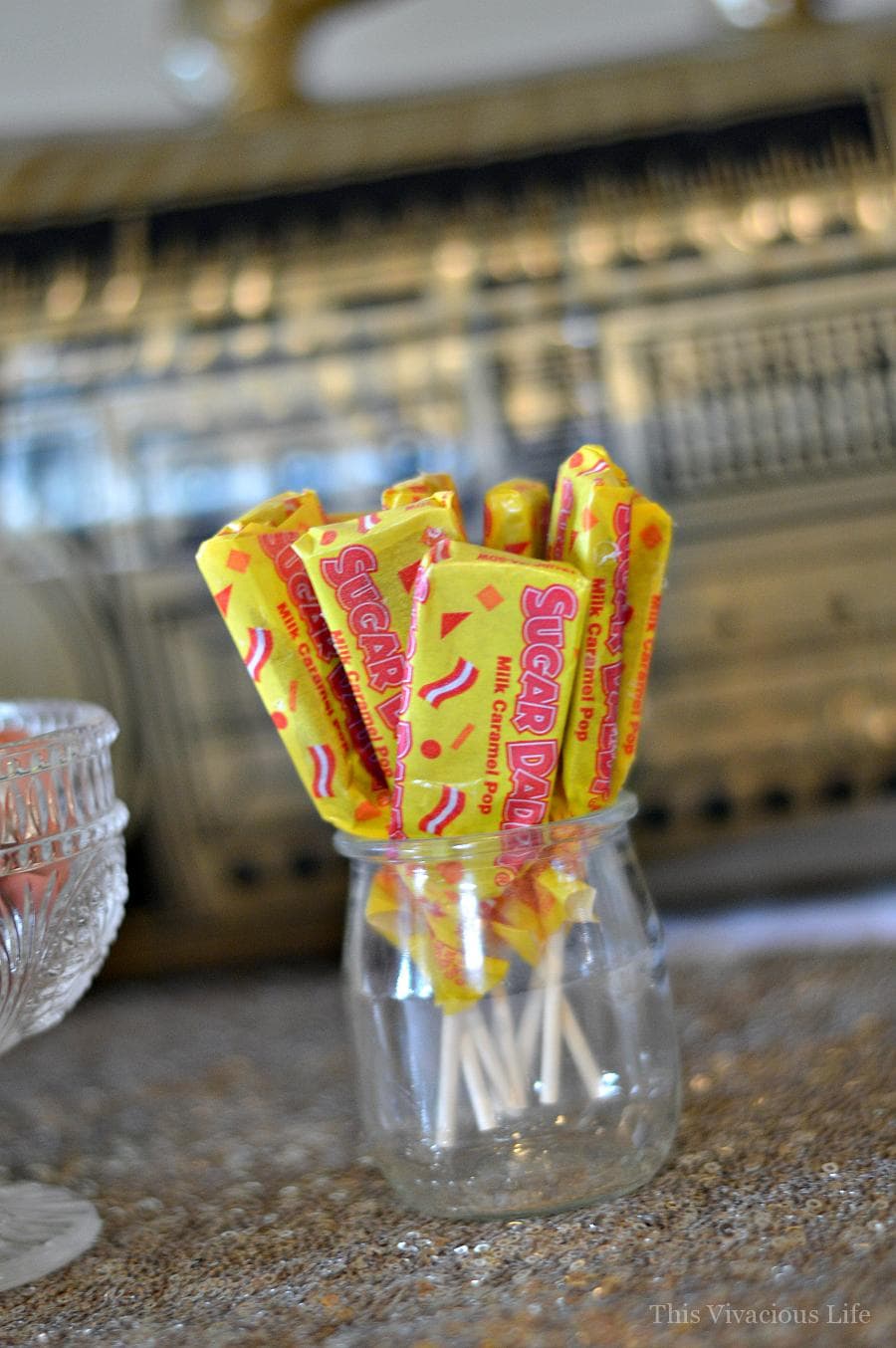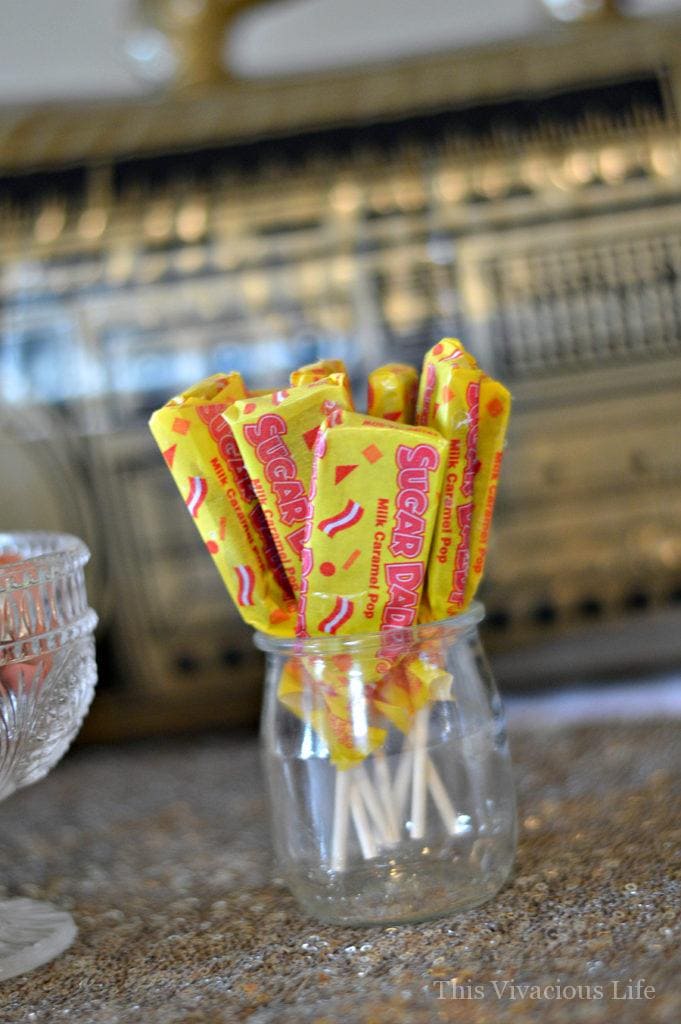 Again, we used our gold edible spray paint for the cake and added a bling filled cake topper. It was simple but since it was basically her smash cake, we didn't mind.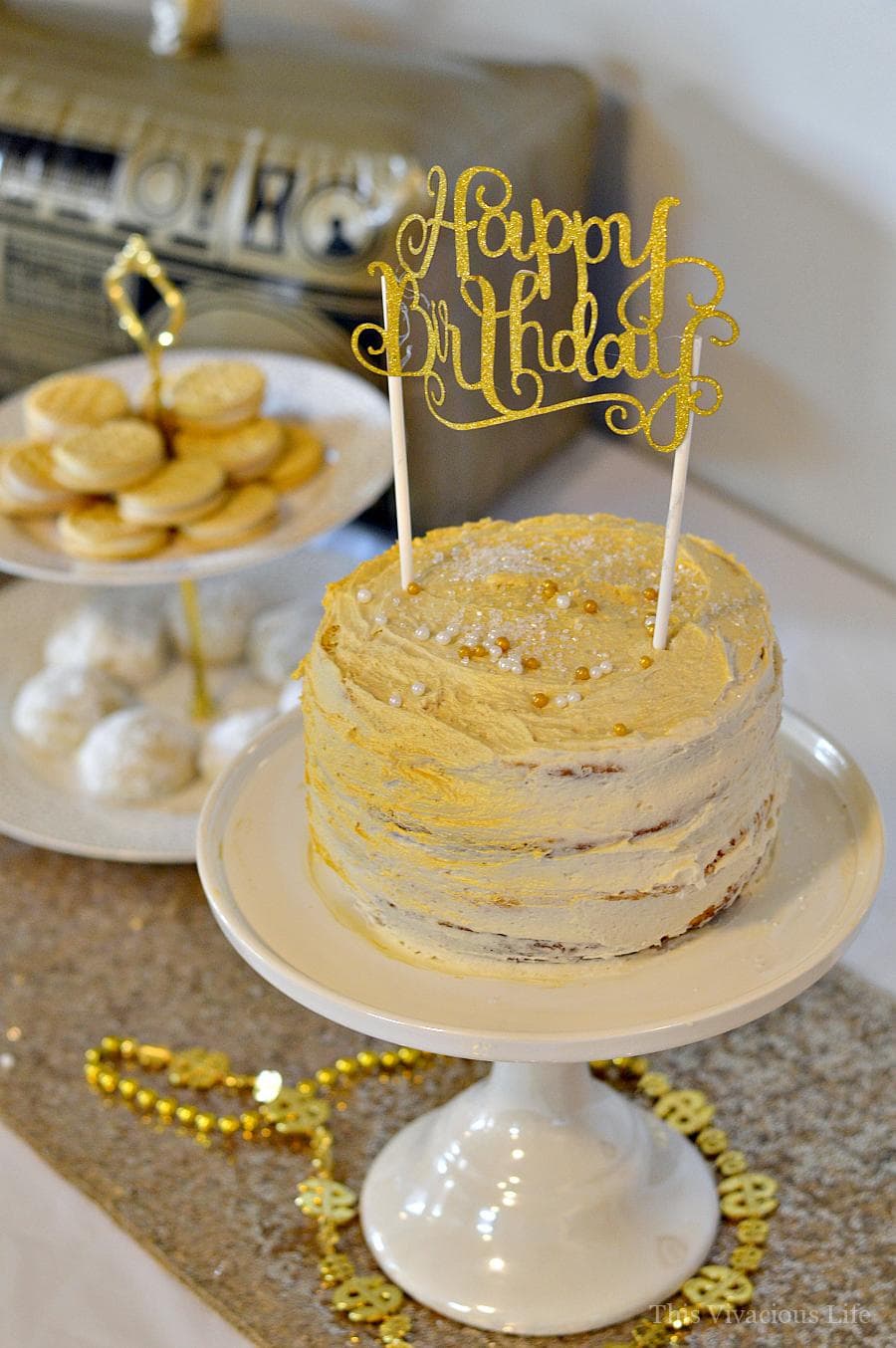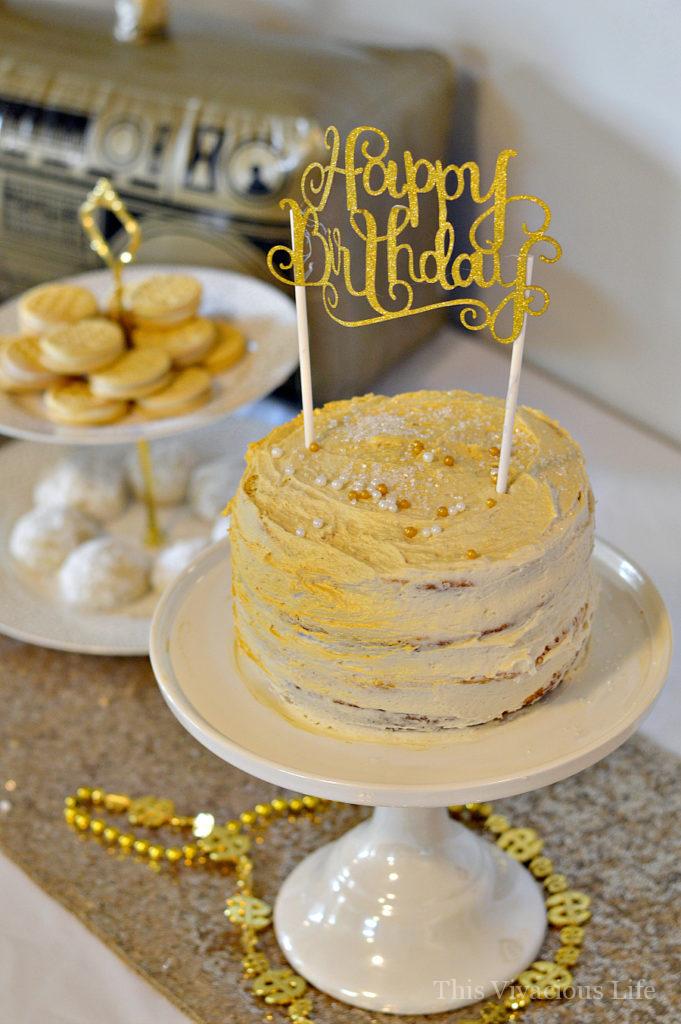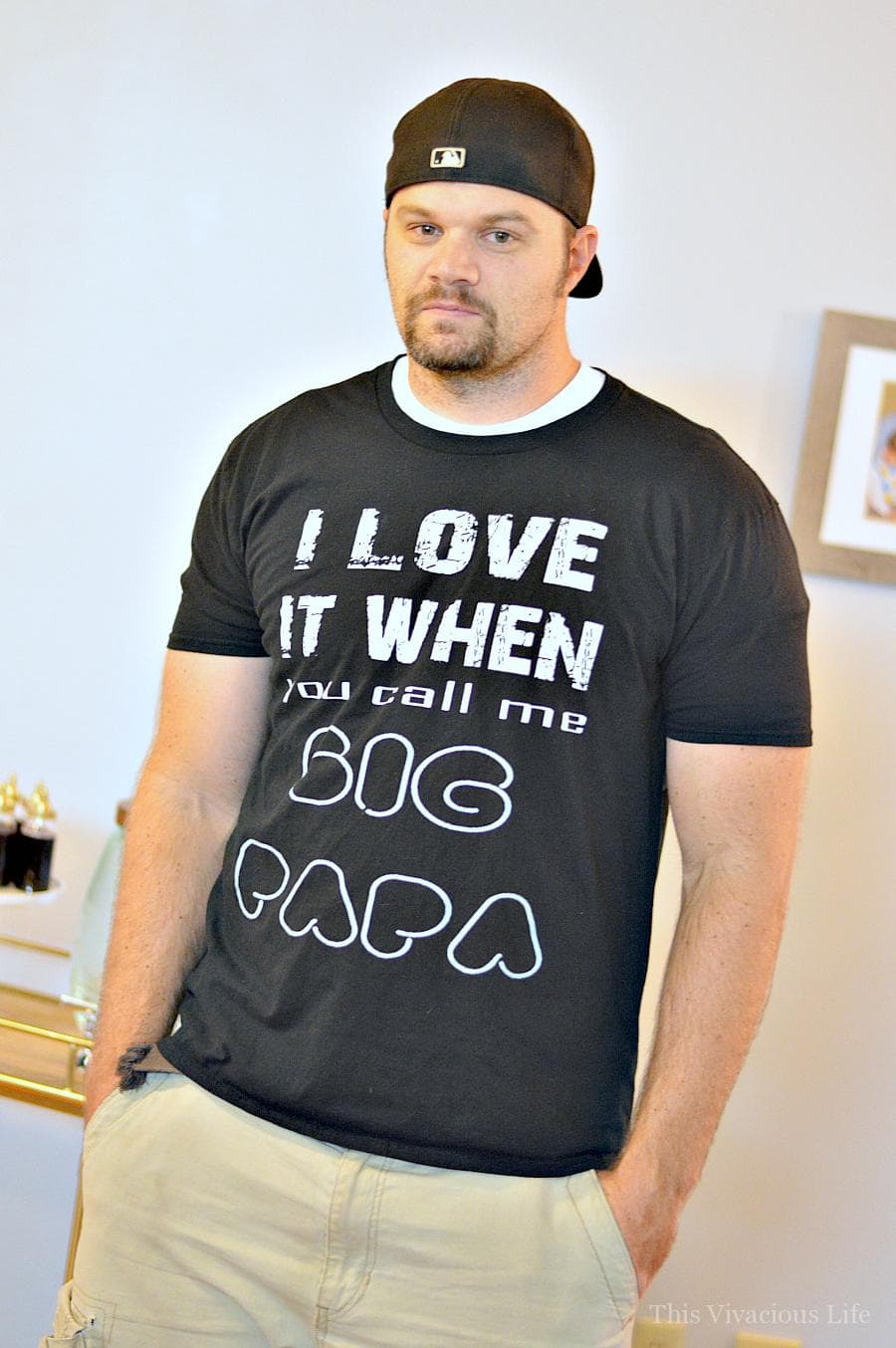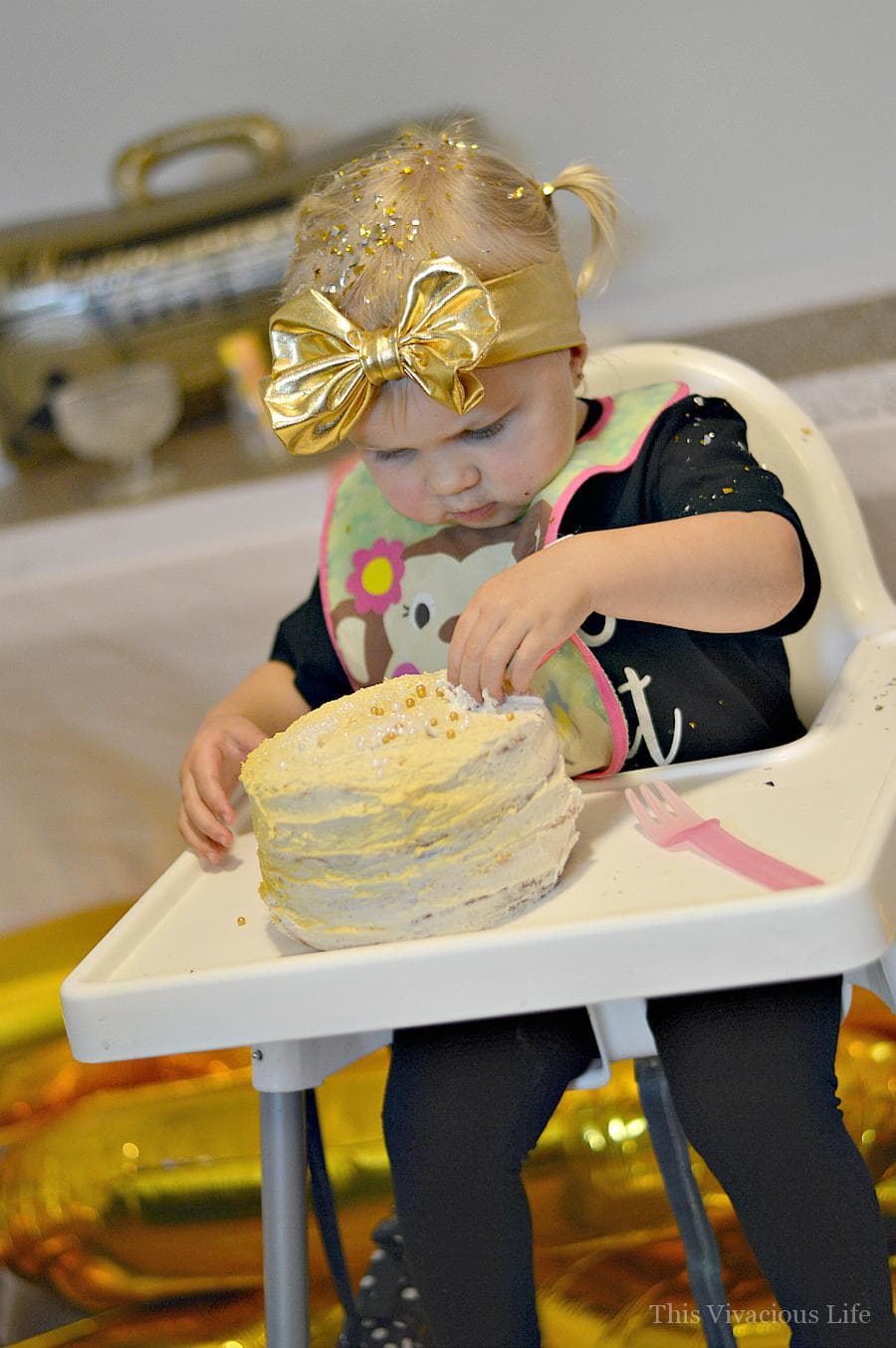 90's Party Games
For entertainment, we played a variation of duck, duck, goose by saying hip, hip hop. The kids (and adults) thought it was a hoot!
We also played musical chairs with (age appropriate, edited) hip hop music. This was another exciting game that got the kiddos laughing and asking for more.
This truly was a celebration we will remember forever and not just for the theme. Having family together while celebrating someone we adore so much is one of my favorite past times…
Party details-
Cassette tape sugar cookies: Enchanted Cookie Boutique (ships nationwide and offers gluten-free!)
I like it when you call me big papa shirt: Sun Frog
If you love this, you are going to love these parties too…
*This post was originally published in 2015. I have since updated it with better formatting and links.