Nothing screams fall like a rustic Italian dinner party complete with homemade gluten-free tiramisu.

An amazing dinner party includes good food, good friends and beautiful decor.
When hosting a rustic Italian dinner party, there are more things to consider than just the menu. Yes, it is probably the most important part. However, everything else you do from decor and florals to music, serving ware and drinks should be considered.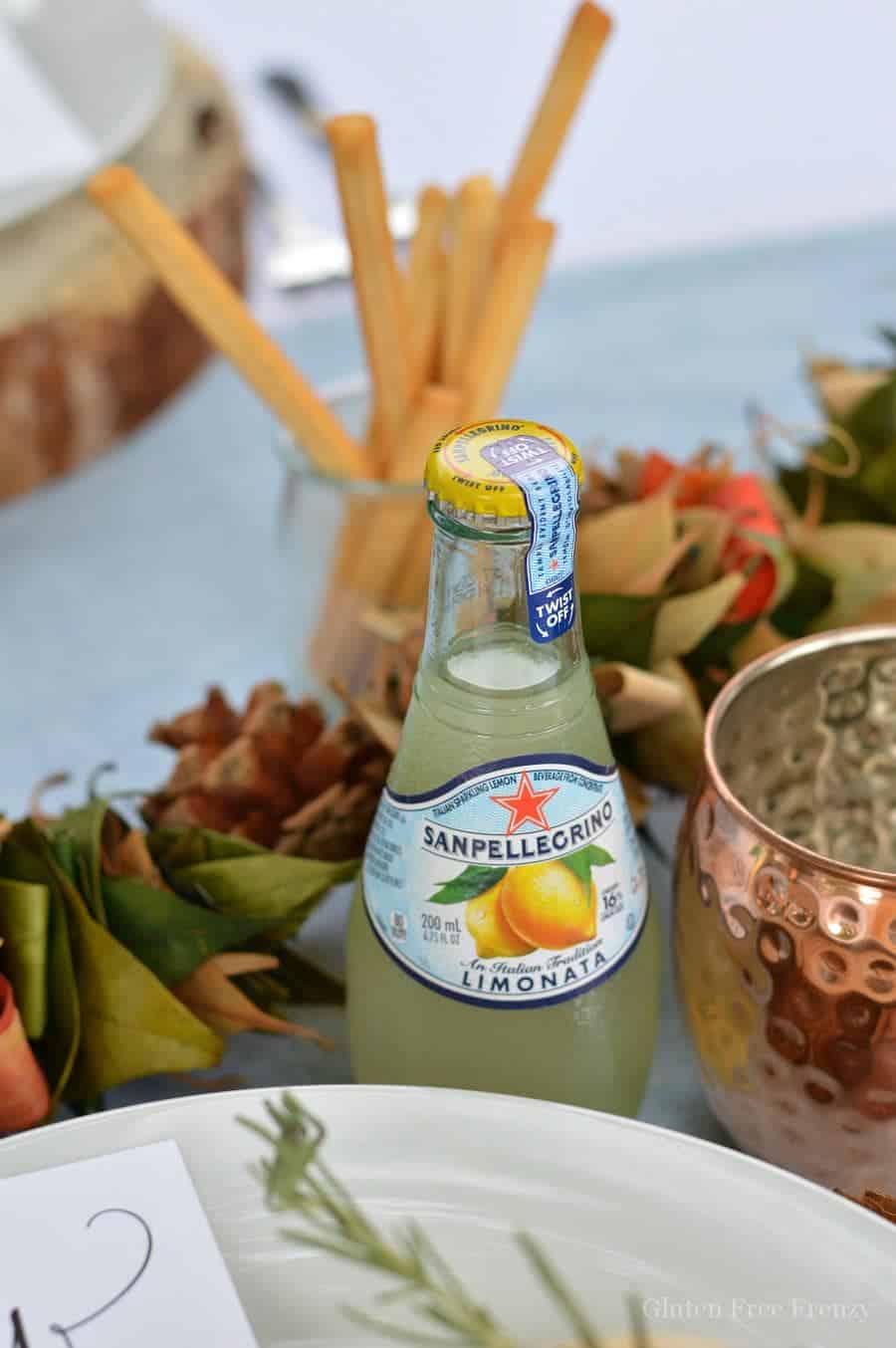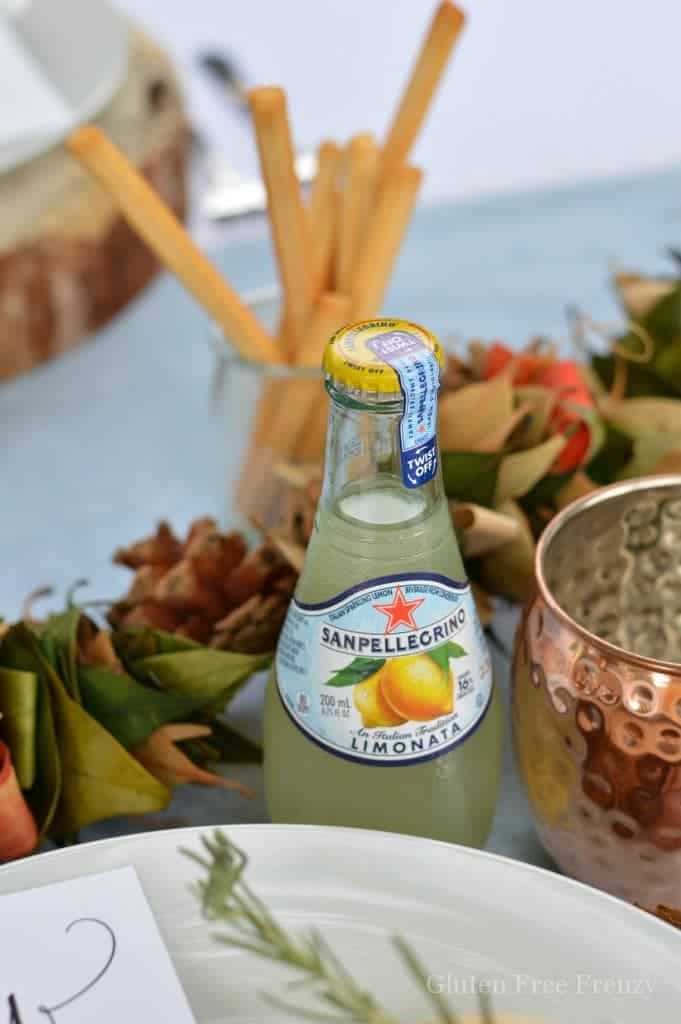 In fact, the first thing I did after creating the menu for this party was to decide on a cohesive style and design. I recommend getting your Italian juices flowing by turning on some Frank Sinata. There is nothing quite as lovely as listening to him serenade while cooking away in the kitchen…
For design, I knew that I wanted to mix fresh and dried florals as I see done often in Italy. I also wanted to keep it bright with a clean white linen and white plates. This allows the beautiful food to shine. I chose a soft blue table runner to add just a splash of color without dragging everything down in a heavy pattern.
Part of the rustic side of this Italian dinner party came in the form of our raw wood chargers. These ones were cut by Wasatch timber as I enjoy supporting local, small businesses. They look and smell amazing! Our copper moscow mule mugs are another rustic touch on the table that I just can't get enough of.
Speaking of cups, it is important not limit yourself to only serving the drink a certain cup was intended to house. I wanted to create a fun little Italian soda bar but wanted everyone to be able to use their moscow mule mugs for making them in. We went with it and they were fantastic.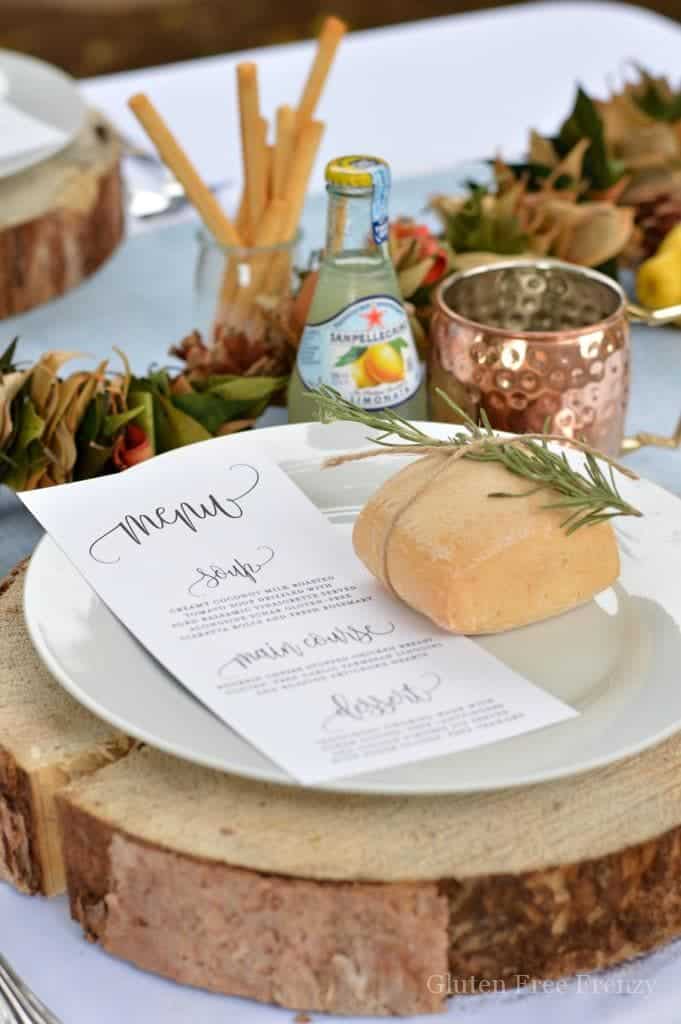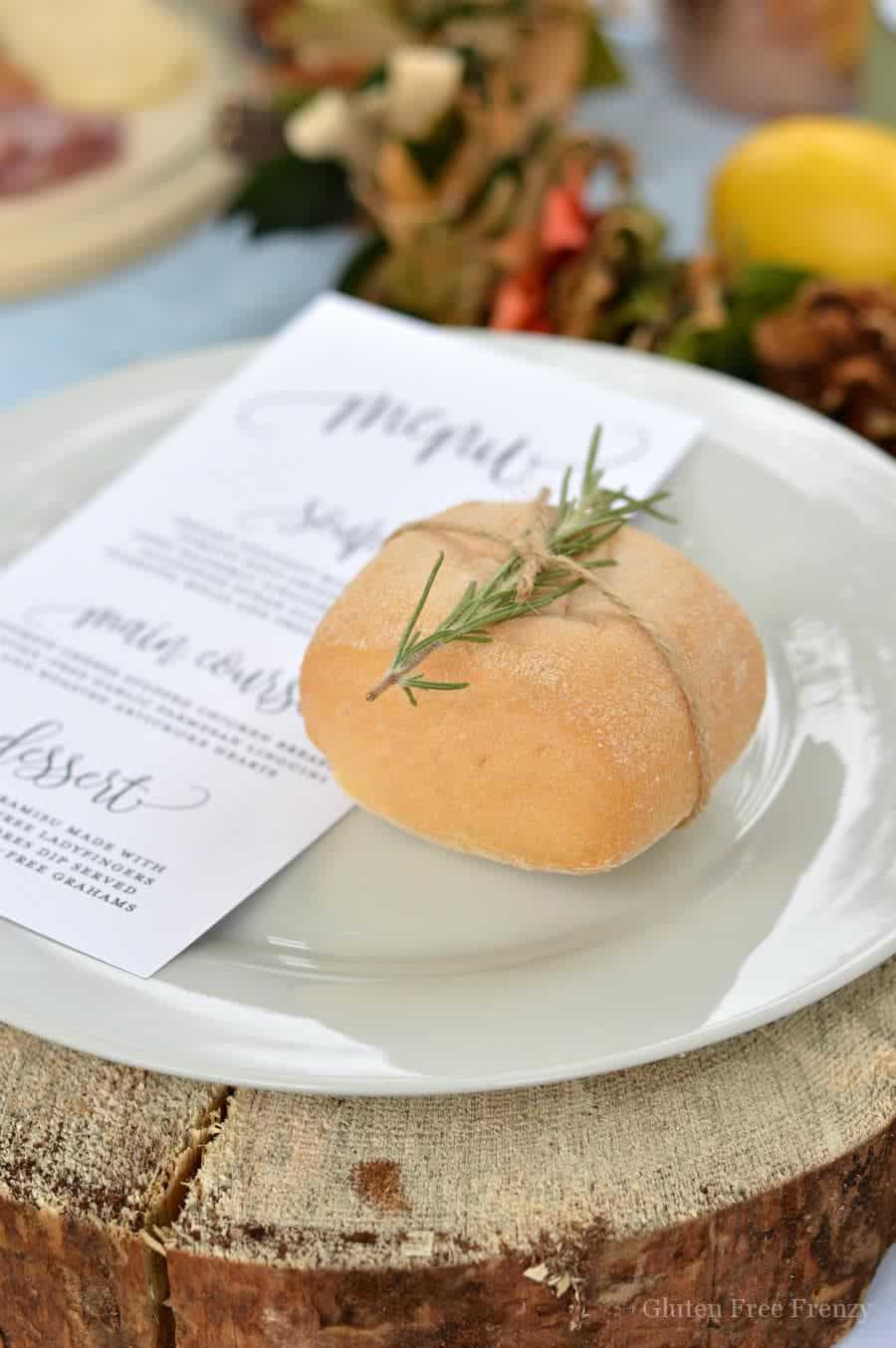 Now let's chat menu. I had SO much fun putting together this Italian feast complete with these gorgeous printed menus from 3 Eggs Design. When I saw them, I just had to have them on our tablescape! It was so fun to see my creations printed so beautifully on each plate.
We placed each menu next to an individual gluten-free Schar ciabatta roll topped with fresh rosemary and tied with twine. In fact, this was one of the first things I knew I wanted to do with the styling of this party. Schar also has authentic gluten-free Italian breadsticks which were another great addition to the table decor. The great thing is that the food doubles as decor.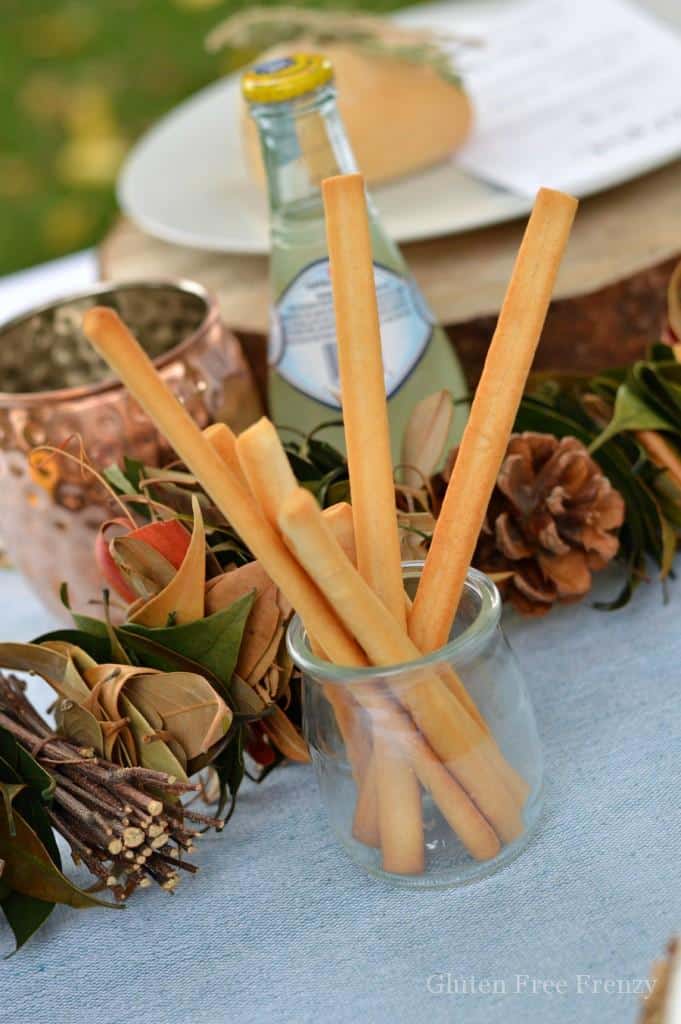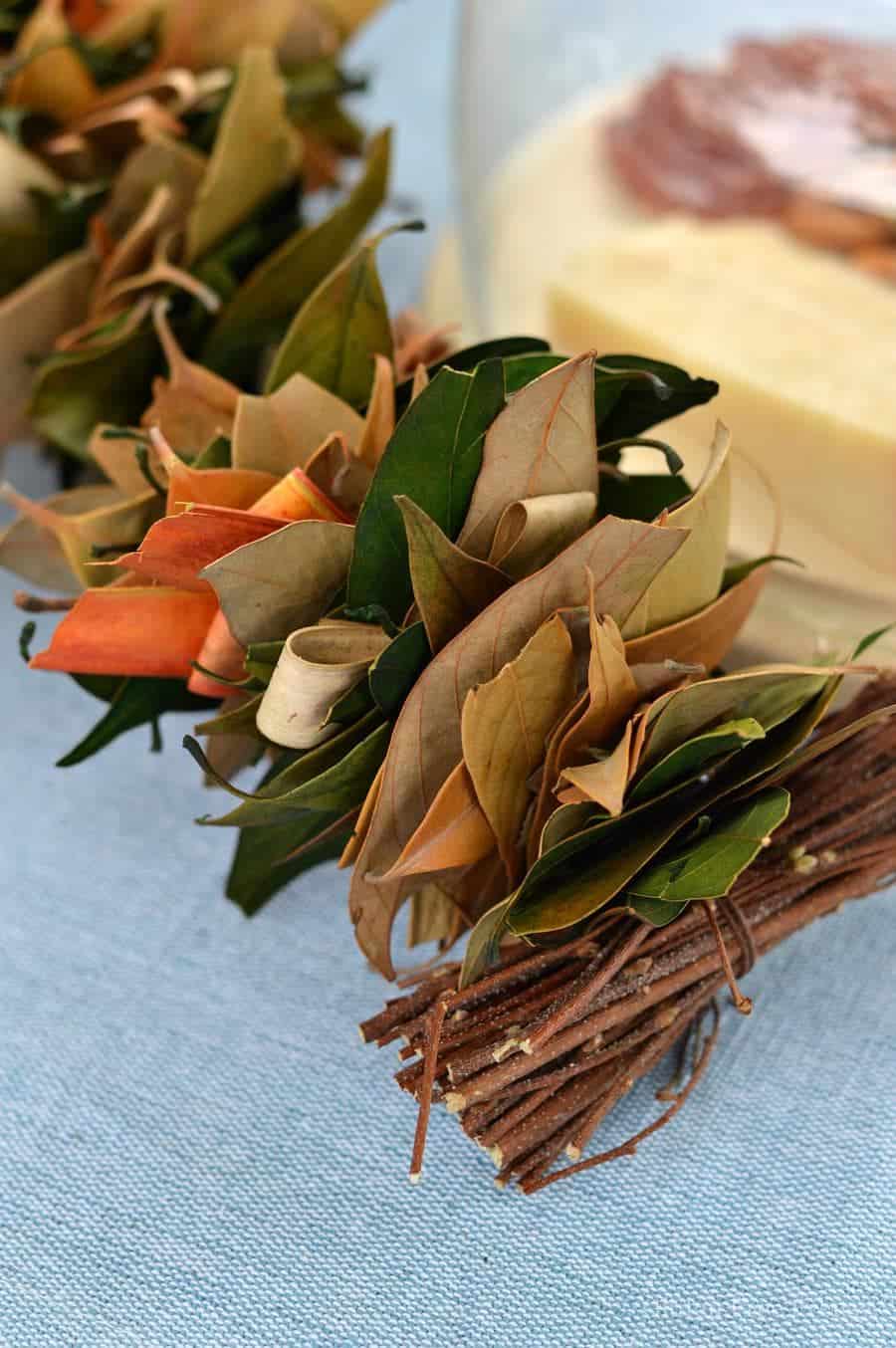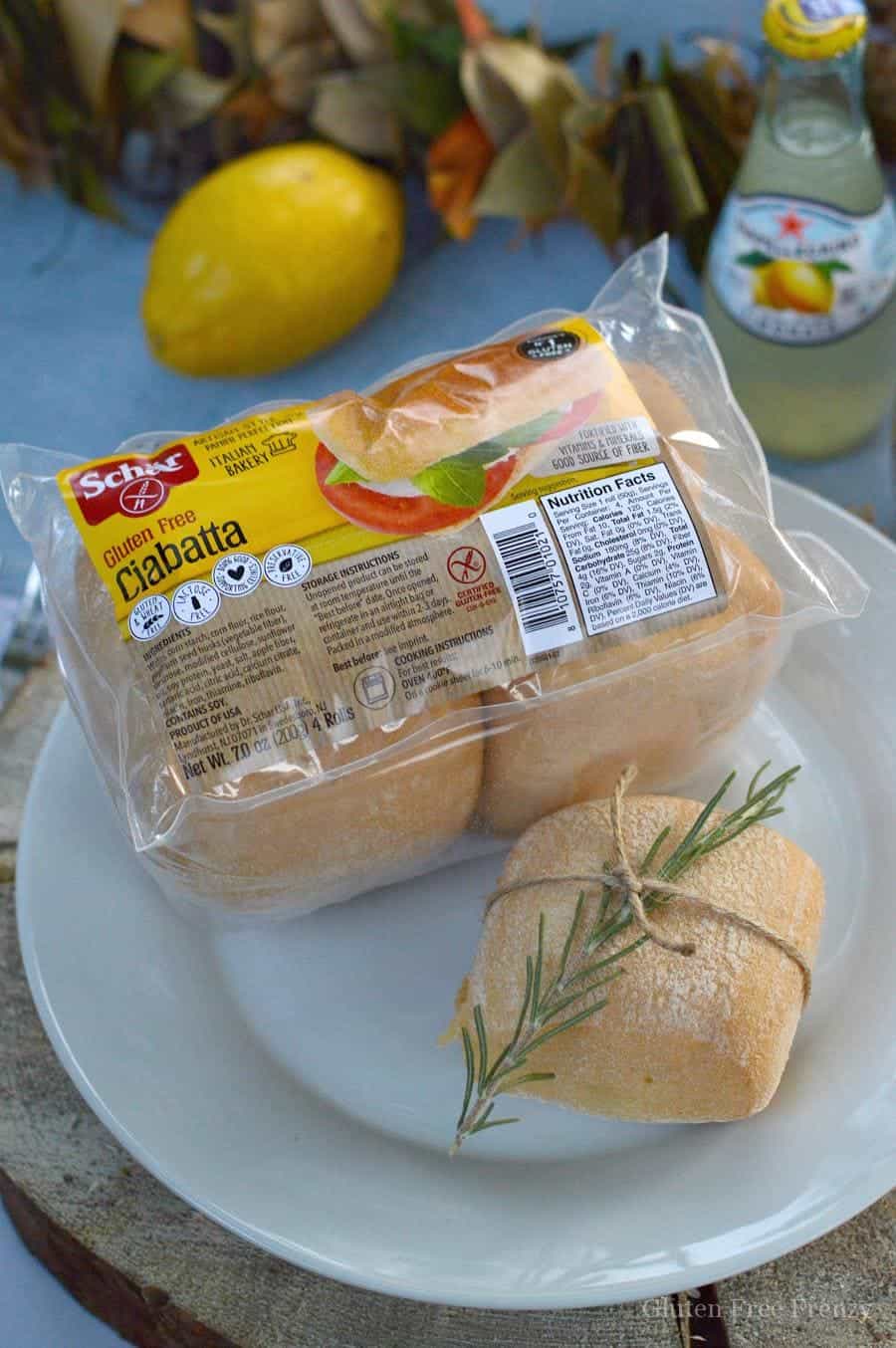 You guys, these ciabatta rolls are pillow soft! I love that they are shelf stable for months if they remained in their sealed package. Most gluten-free bread can't be enjoyed on it's own but with Schar brand from Italy, it is good enough that it most definitely can.
Subscribe to This Vivacious Life
Receive a free e-book of Instant Pot recipes!
While not on the menu, I did want to have a beautiful antipasto plate for guests to enjoy with their gluten-free Italian breadsticks. I felt this would really tie in the theme of a rustic Italian dinner party. We even had some prosciutto on hand for wrapping around individual breadsticks. For the antipasto plate, we kept it simple with two hard cheeses, some spicy chorizo, sopressatta, olives and almonds.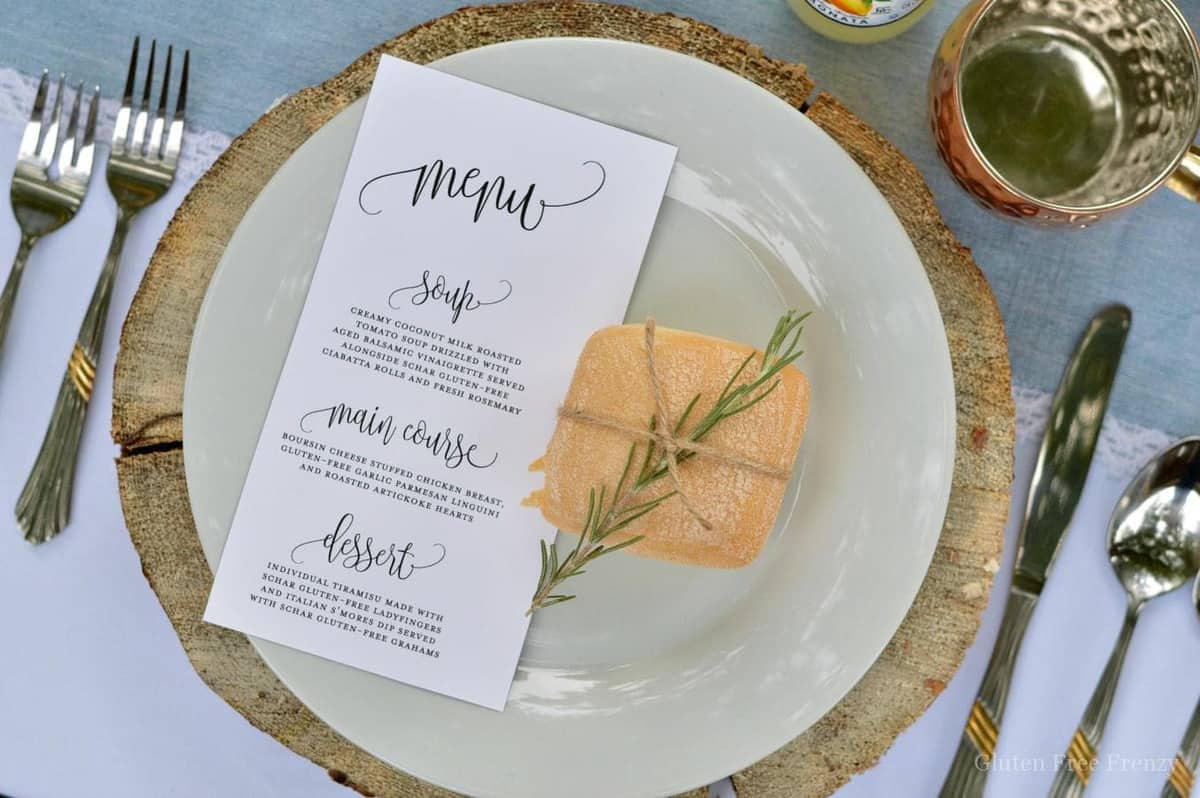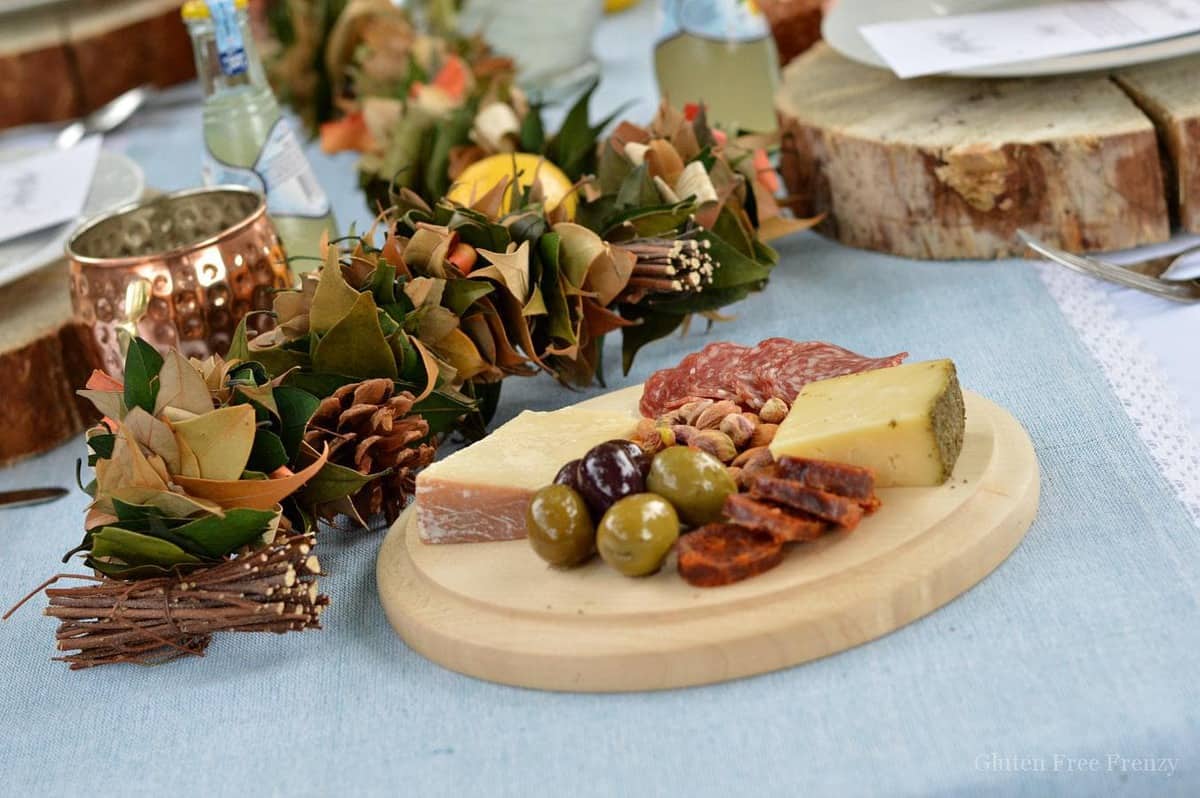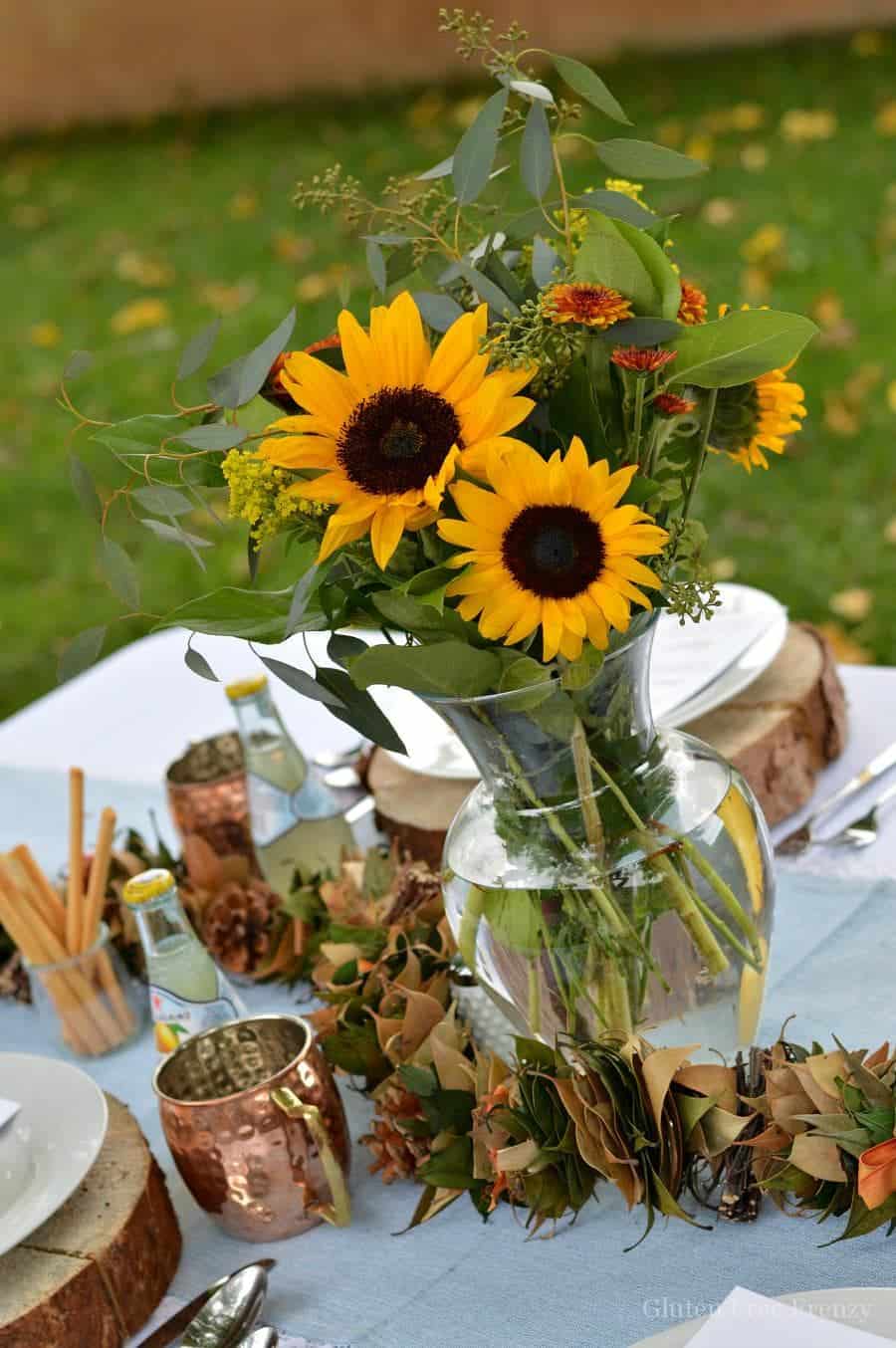 Our gluten-free ciabatta rolls were served with creamy tomato soup drizzled with aged balsamic, fresh basil and shaved parmesan. You can find our recipe for that HERE.
Dinner was a lovely Boursin cheese stuffed, gluten-free breaded chicken along with buttered parmesan noodles. I was honored when my husband said the chicken was his favorite part of the meal. To make it, I simply topped chicken breasts with Boursin cheese and crushed Schar breadsticks. Lastly, I drizzled it with olive oil and baked at 375° for 35-40 minutes or until cooked through.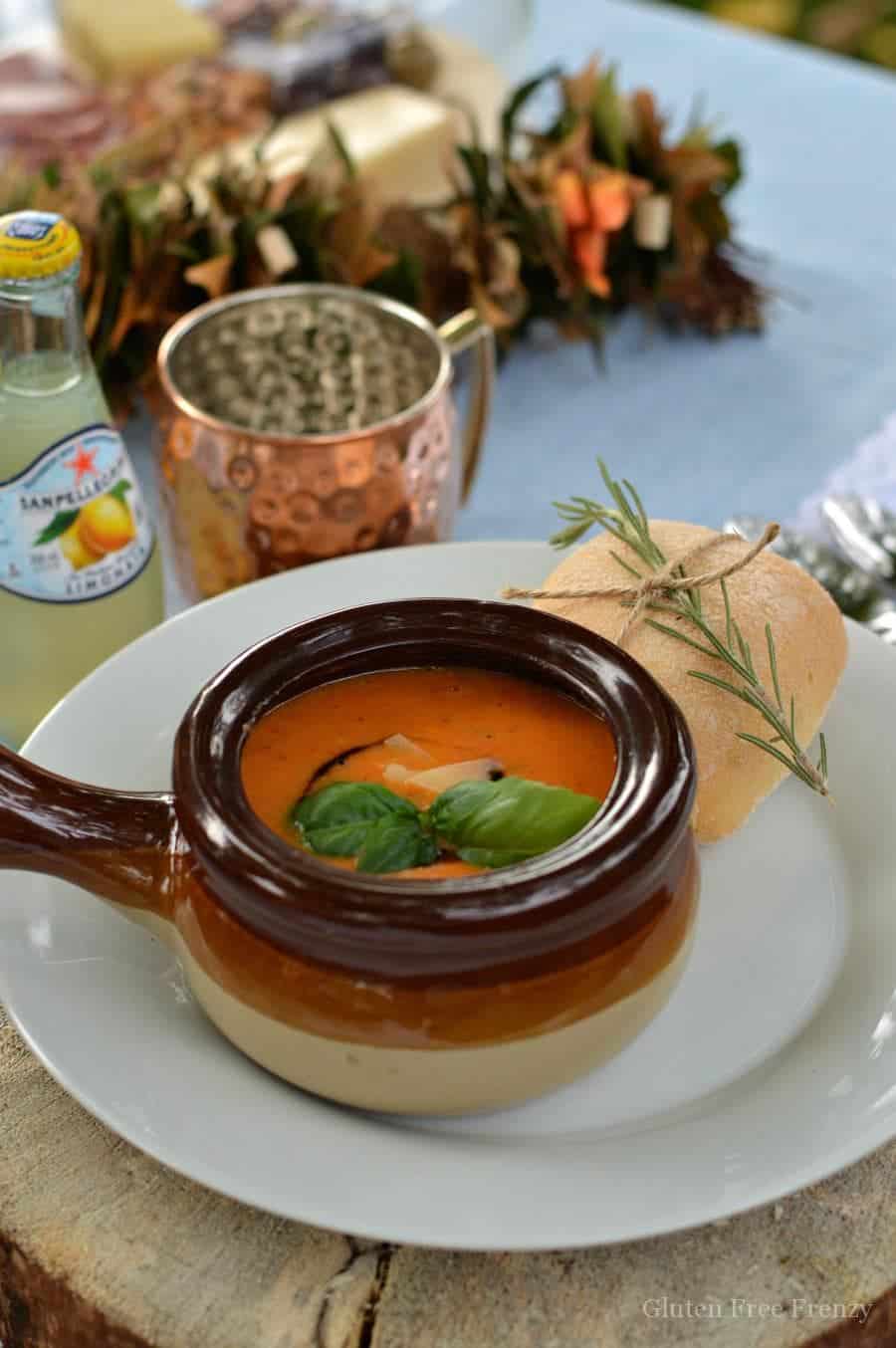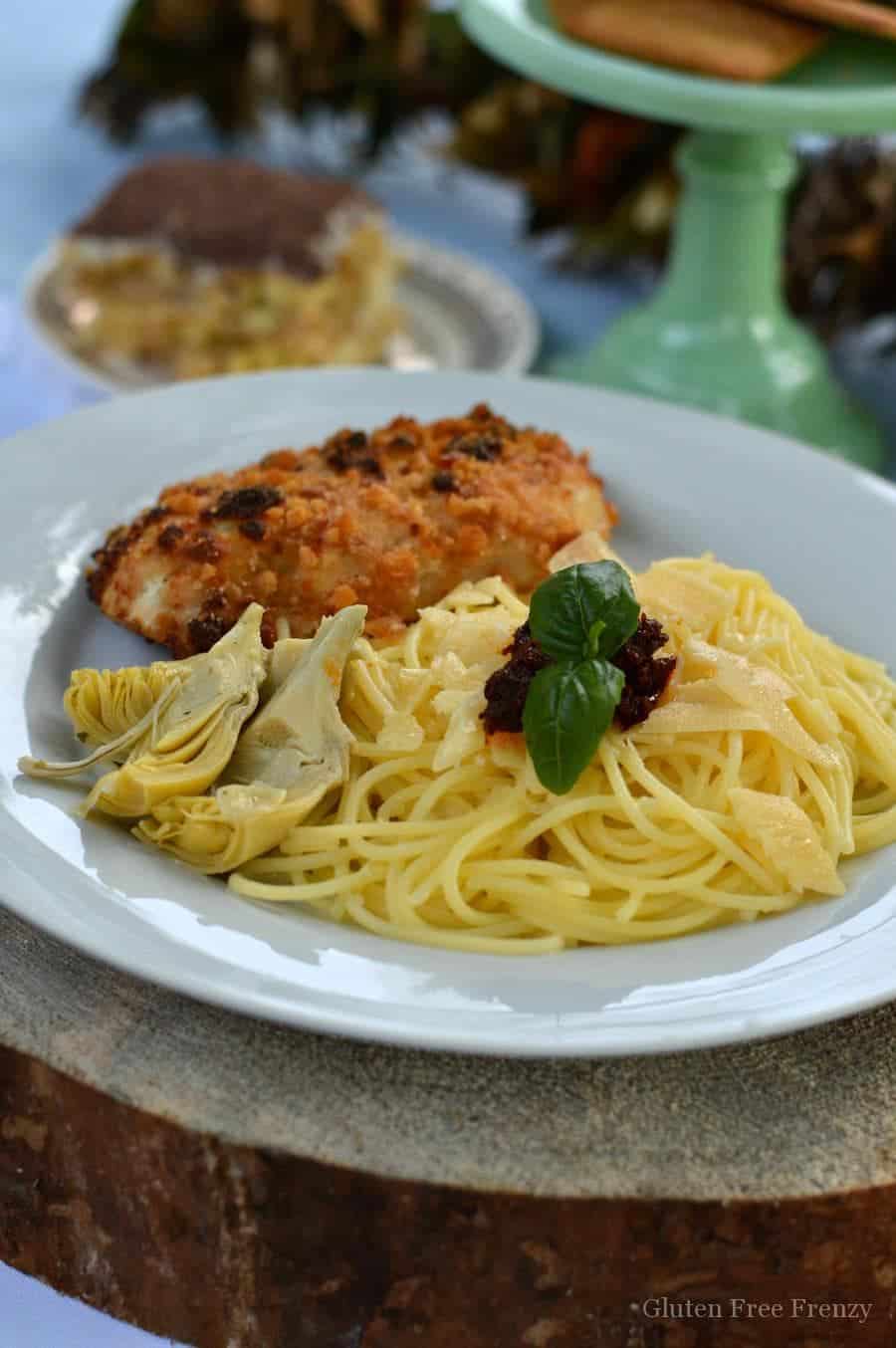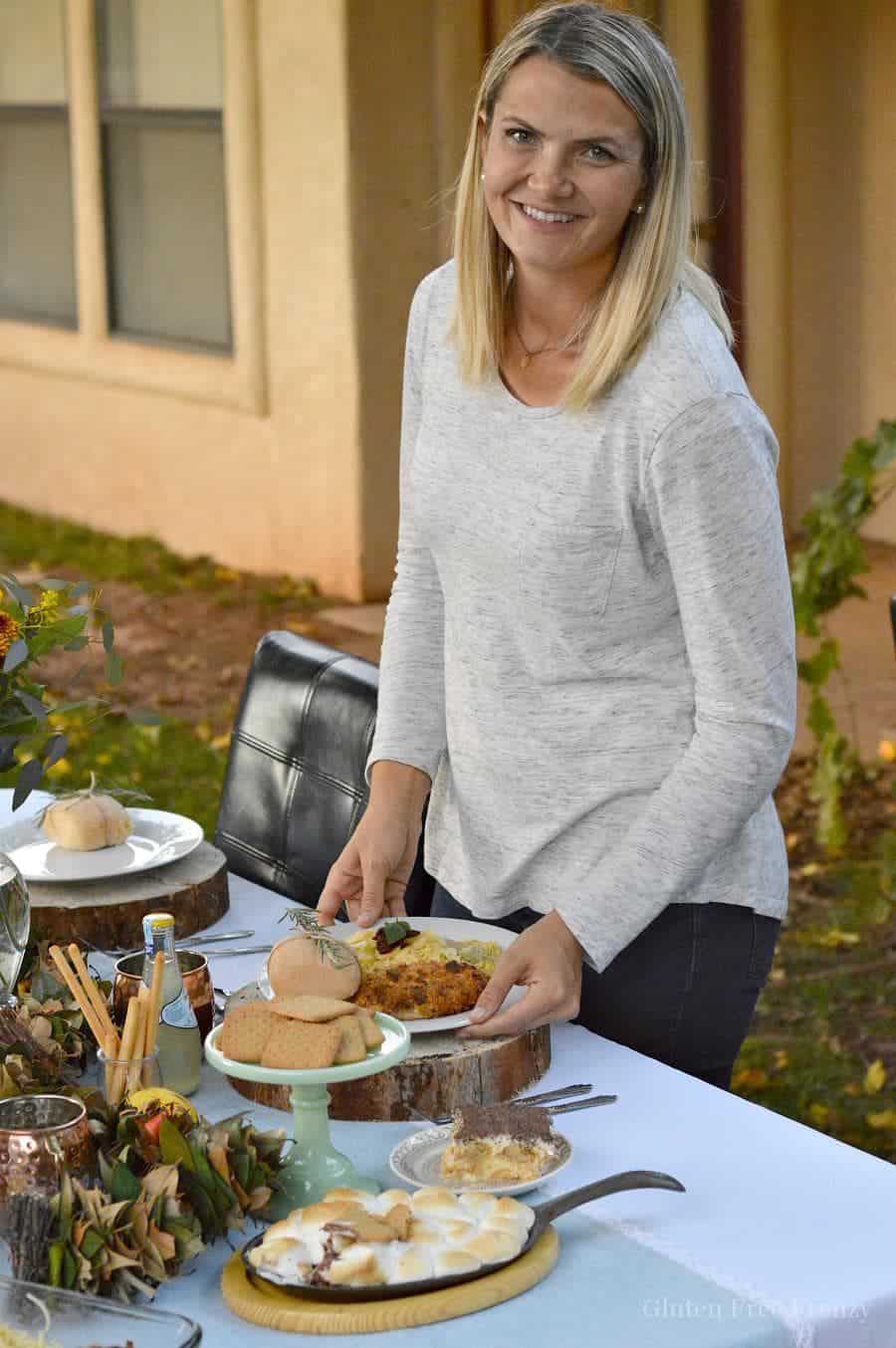 What would a proper dinner party be without signature drinks right? While we don't drink alcohol, I still like having memorable drinks for our guests that enhance the evenings menu. For this rustic Italian dinner I knew right away that I wanted to have a mini Italian soda bar. My little guys love special drinks that add flavor and sweetness to their meal so I though this would be fun for the kids and adults.
My dear friend Kyra of Kyra's Bakeshop has the most lovely lavender Italian sodas at her cafe. Since enjoying them while on vacation there, alongside her famous cinnamon rolls, I had to order the syrup she used to make my own. In addition to club soda, lavender and blackberry syrups we also had a jadeite bowl filled with ice and a little pitcher of cream to make them extra tasty for our guests.
Since I don't drink coffee, I decided to find a nice alternative both for drinking after dessert and for making a gluten-free tiramisu. I found Crio Bru cocoa beans that work great!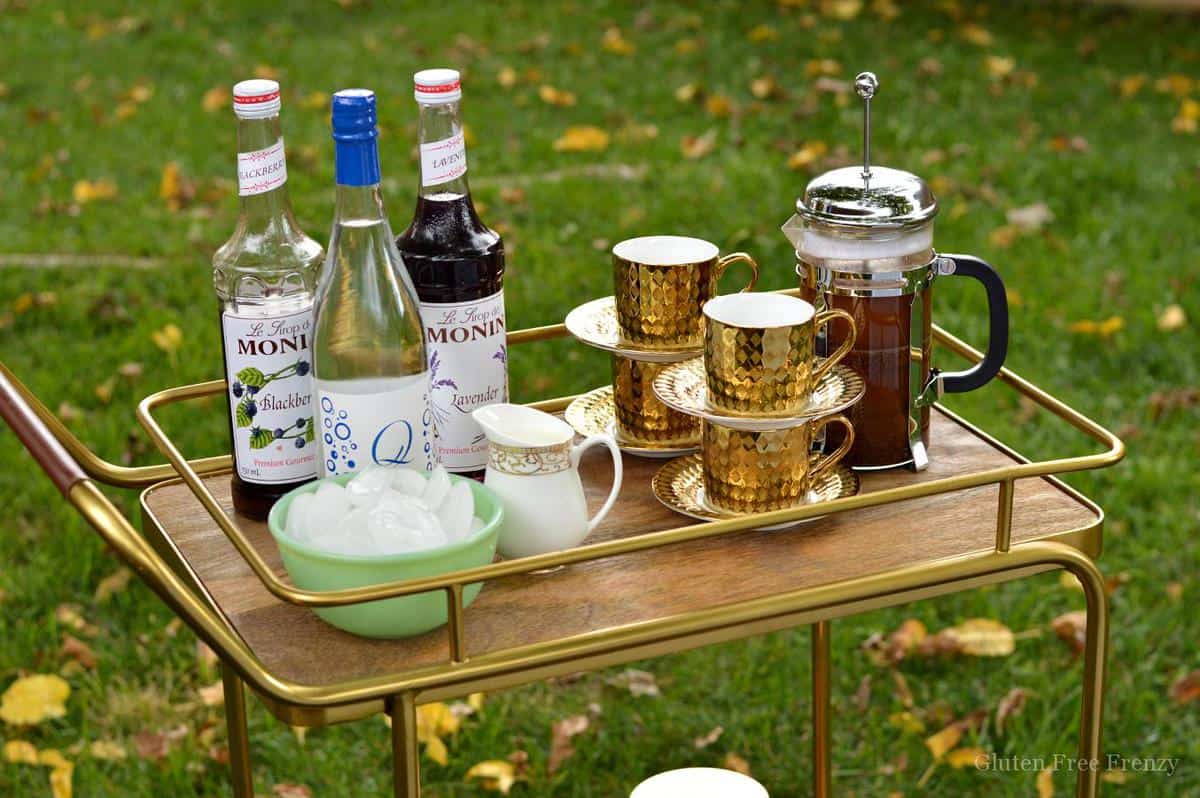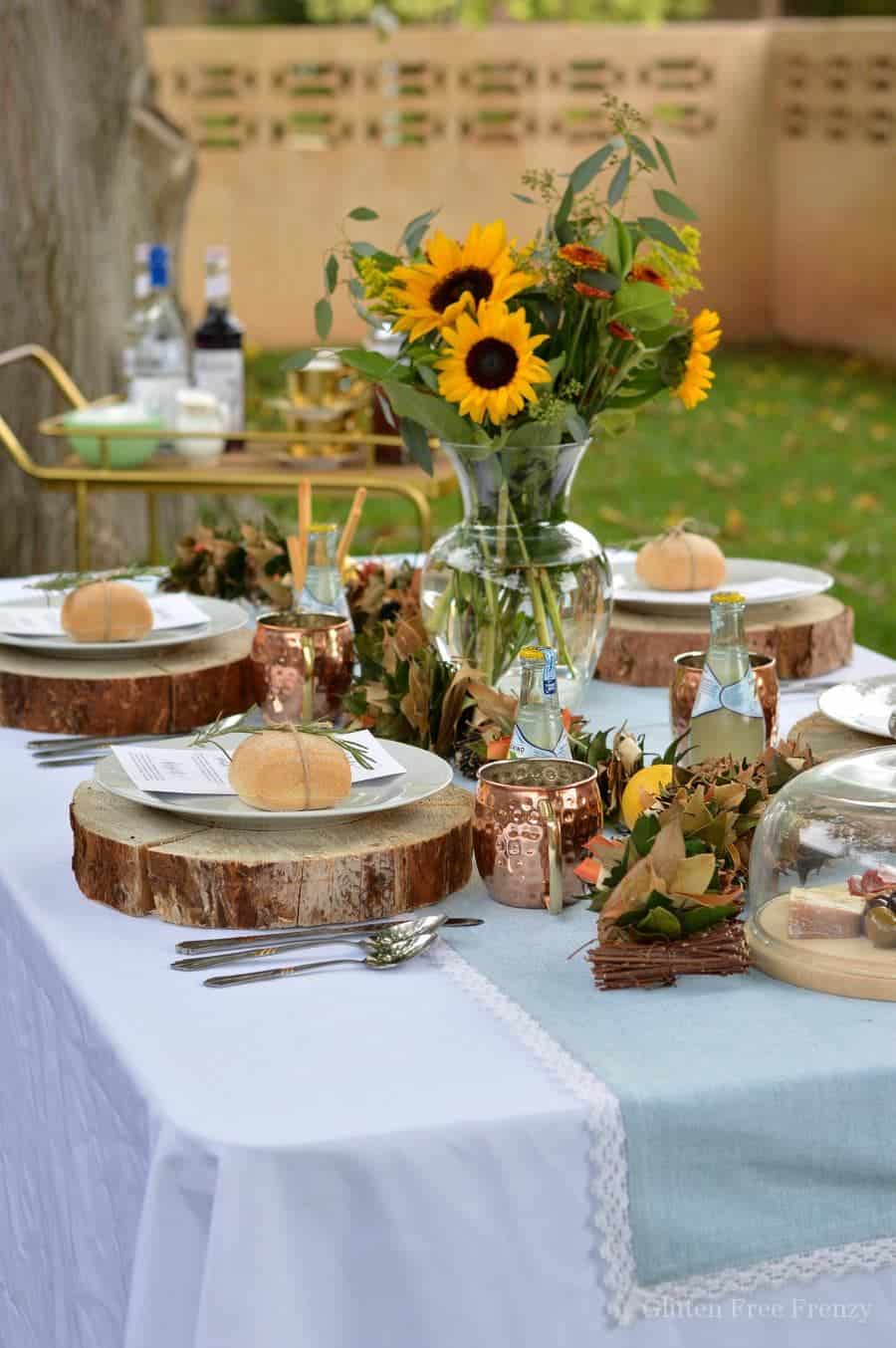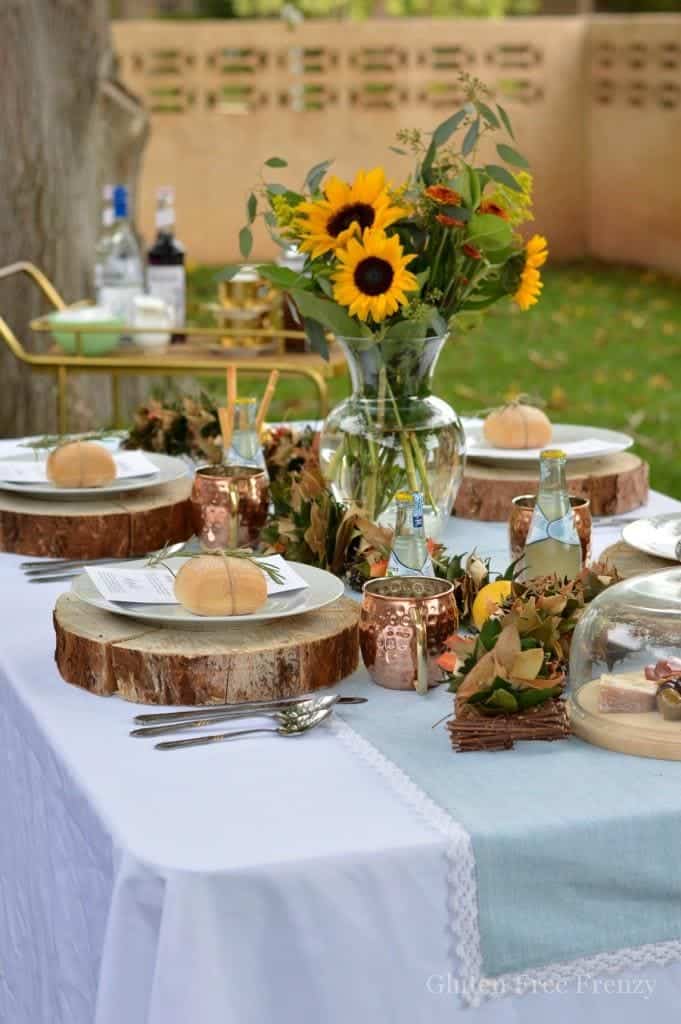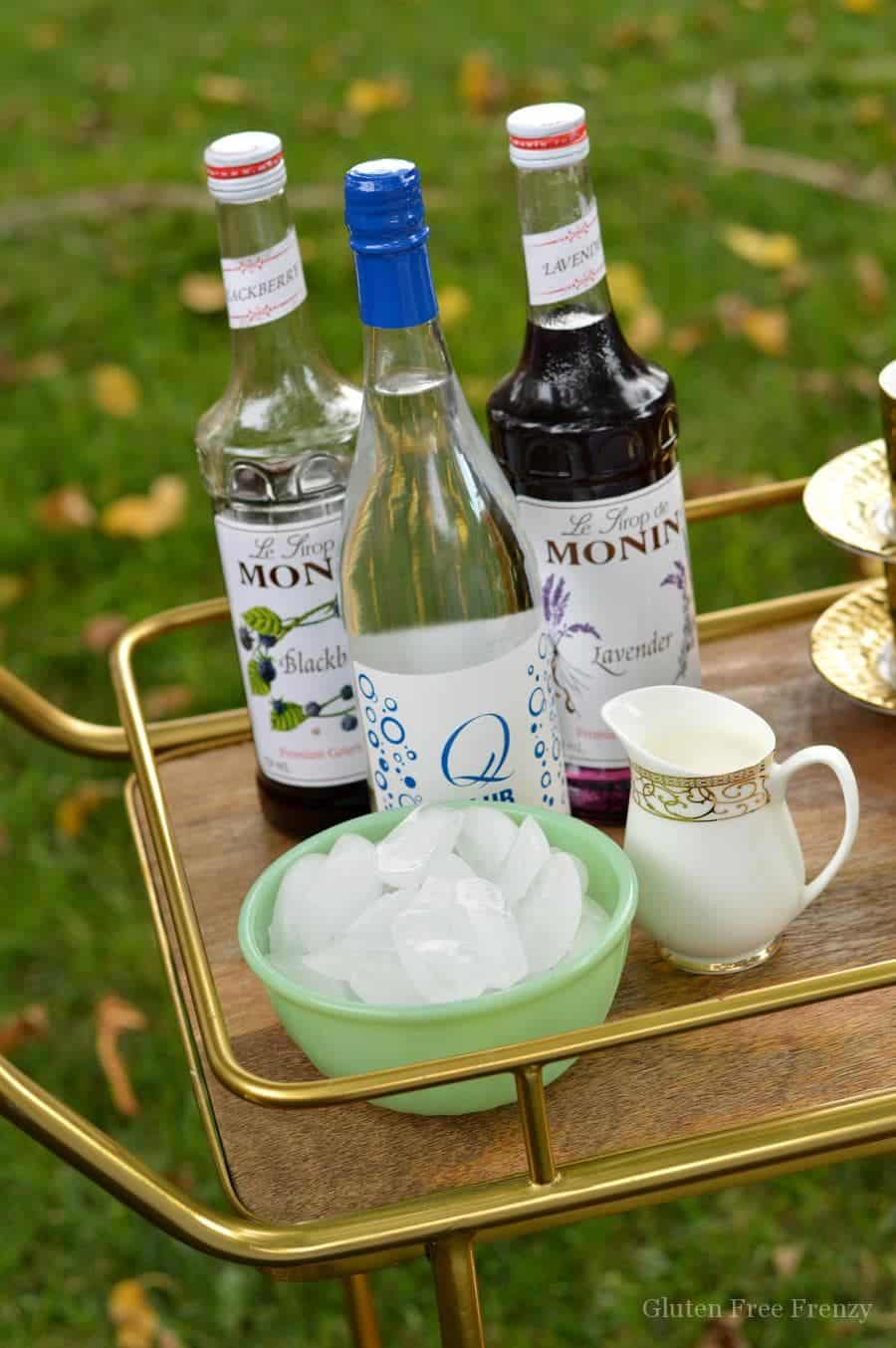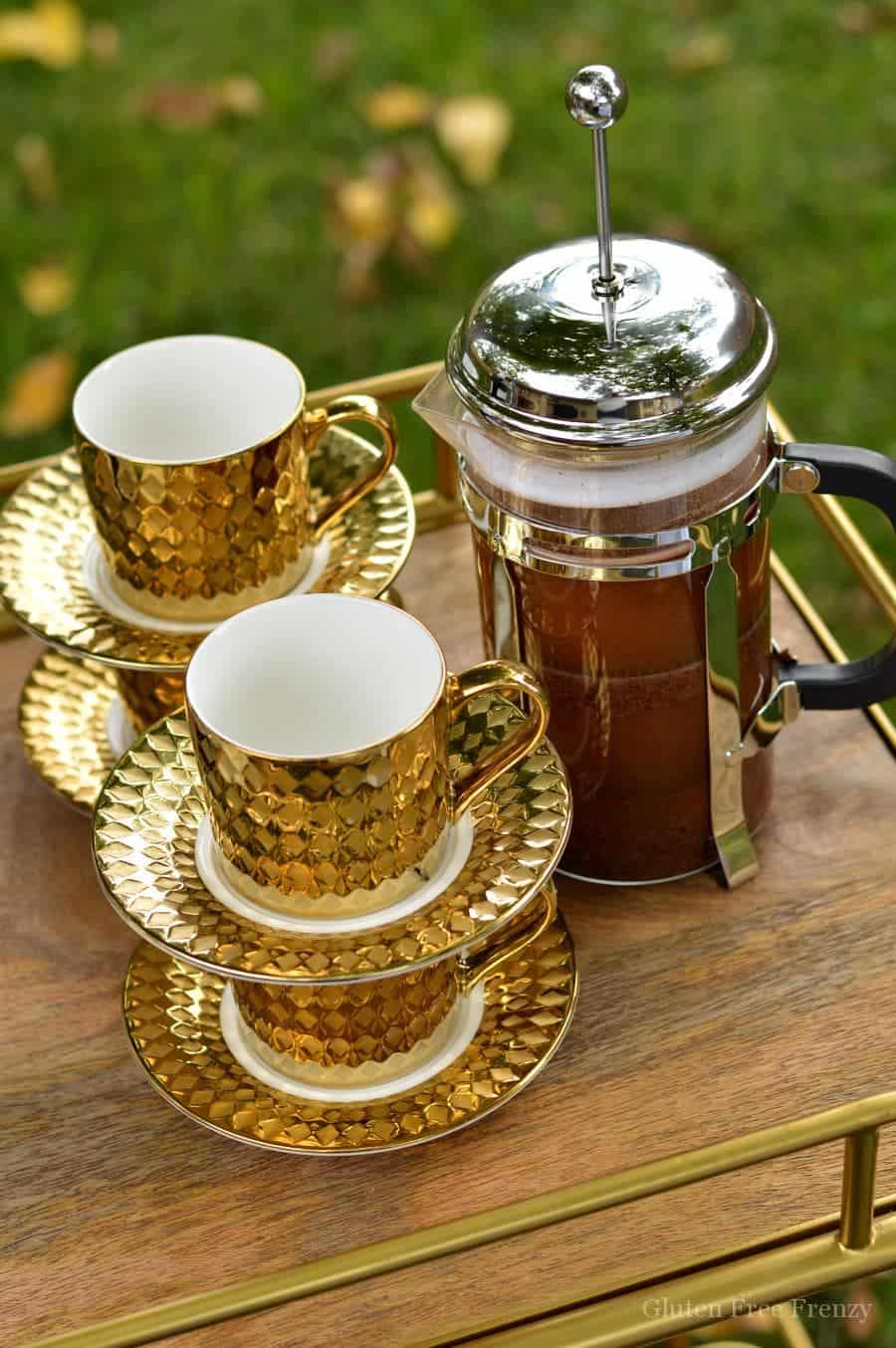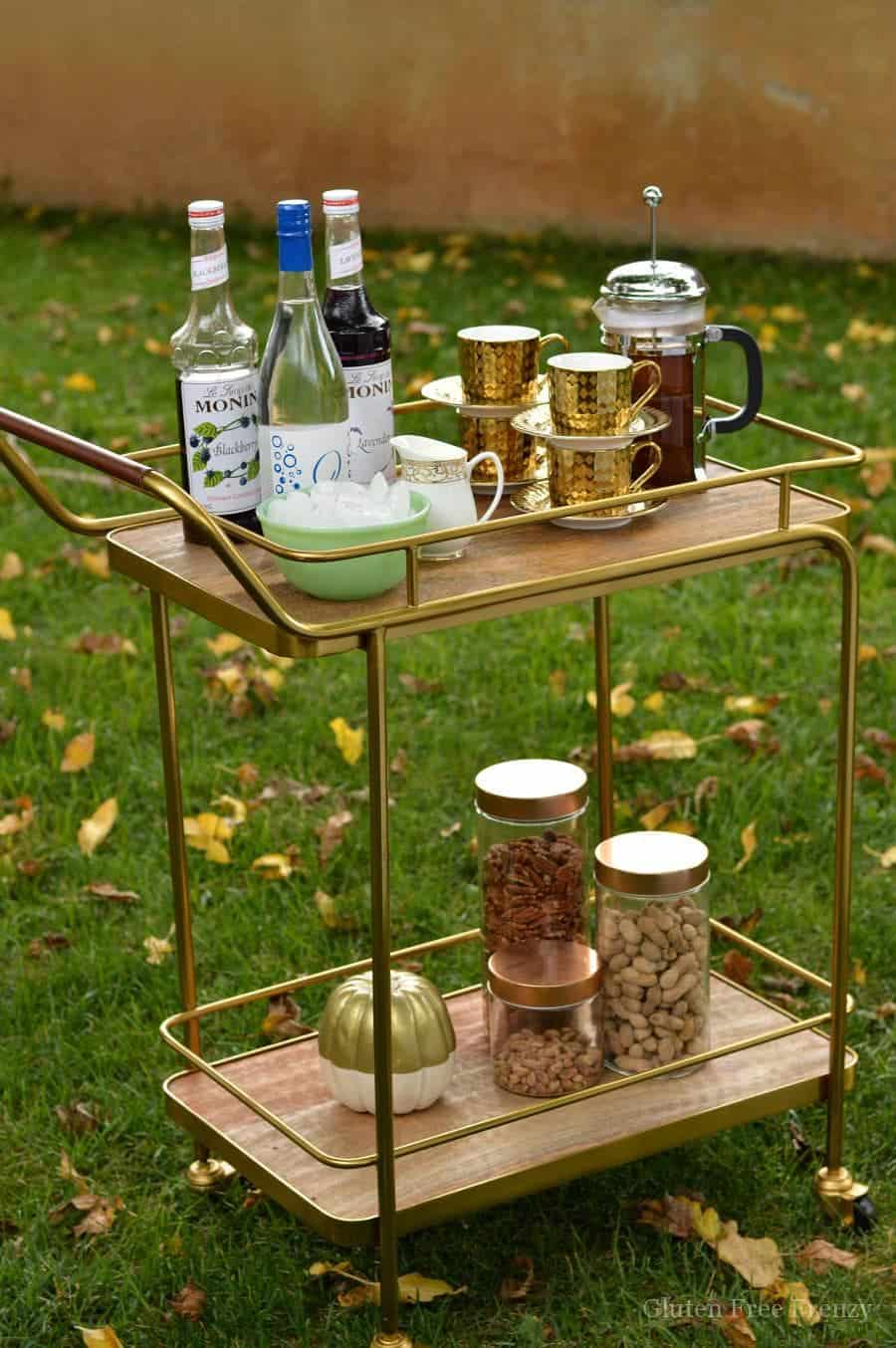 For our Italian dinner party dessert, I wanted to keep it authentic with real, homemade tiramisu. Surprisingly, tiramisu is very easy to make and doesn't require you heat up your kitchen to bake anything. This makes it an especially great dessert when you already have your oven tied up with other dishes. Get the full recipe HERE.
In addition to our no coffee gluten free tiramisu, we also served up an Italian s'mores dip. Schar gluten-free honeygrams were the perfect accompaniment for dipping. On a little skillet, just smear Nutella and top with marshmallows. Bake at 375° for the a couple minutes or until marshmallows begin to brown. Serve hot after dinner.
We enjoyed these tasty little Schar honeygrams even without dip. They are delicious on their own or made into a classic s'more. They also work great as a graham cracker type crust in recipes.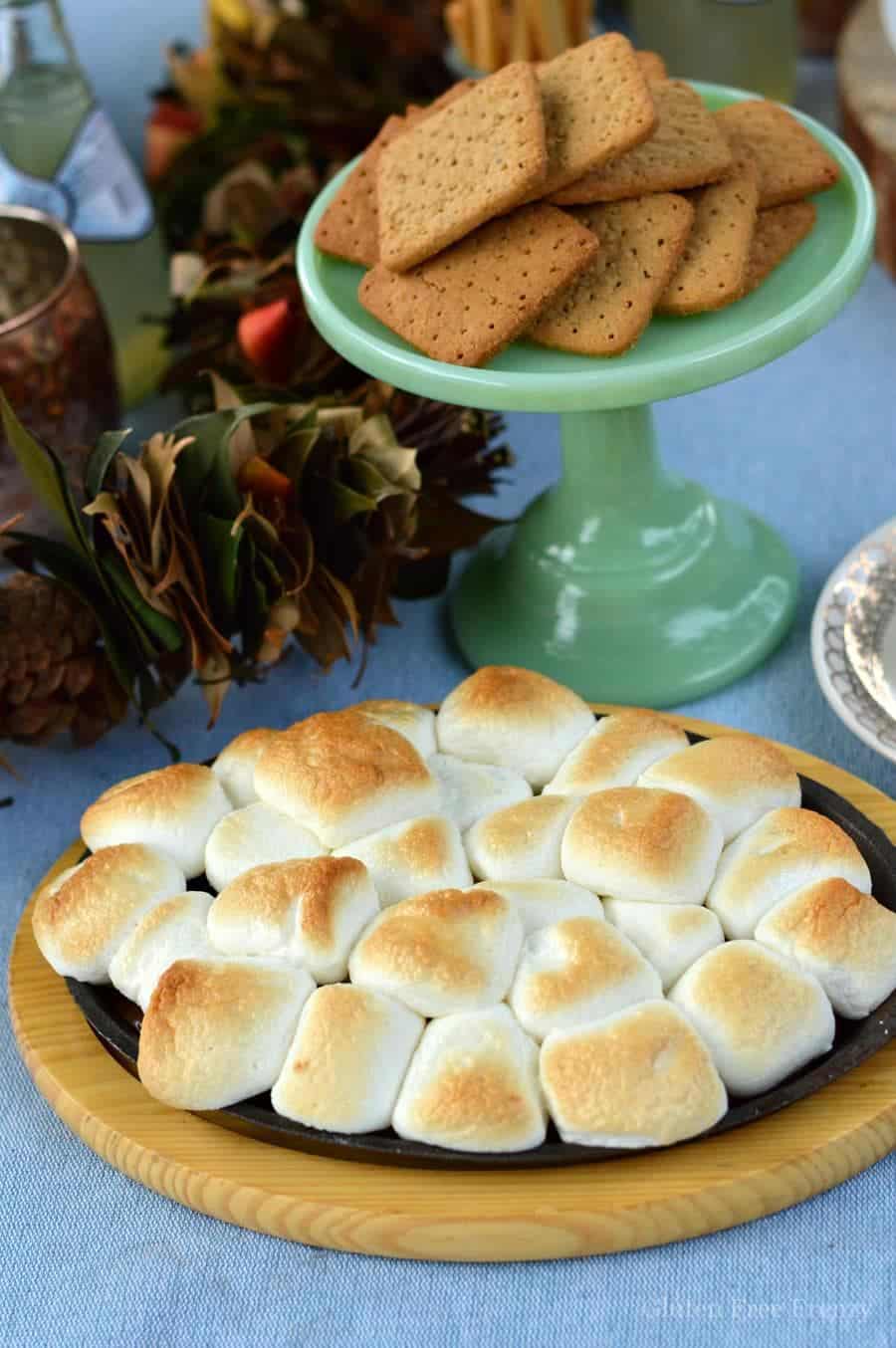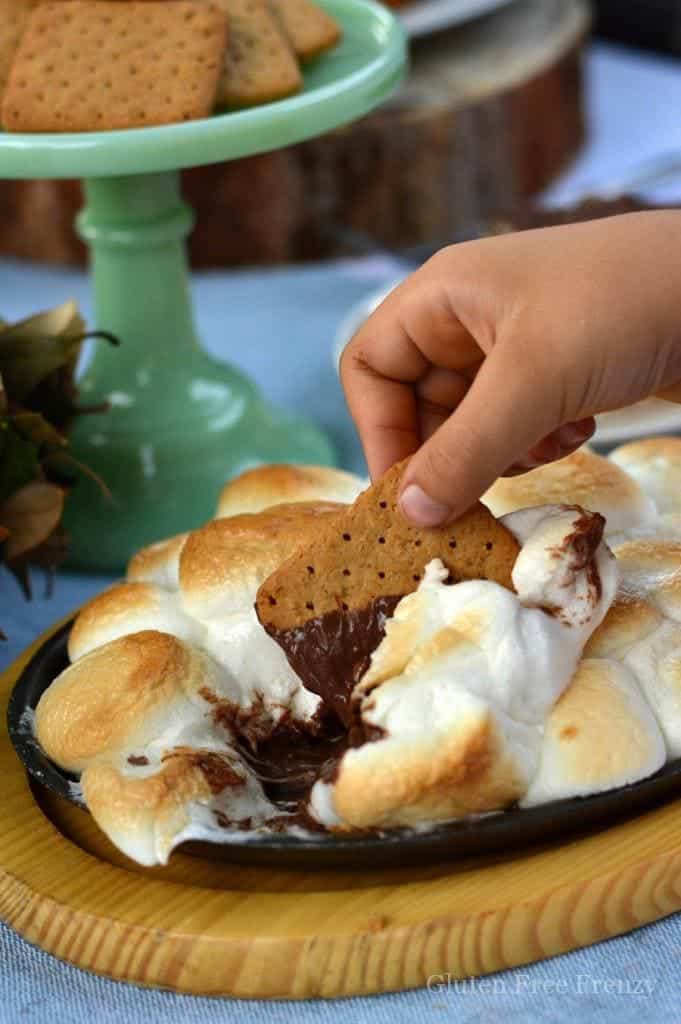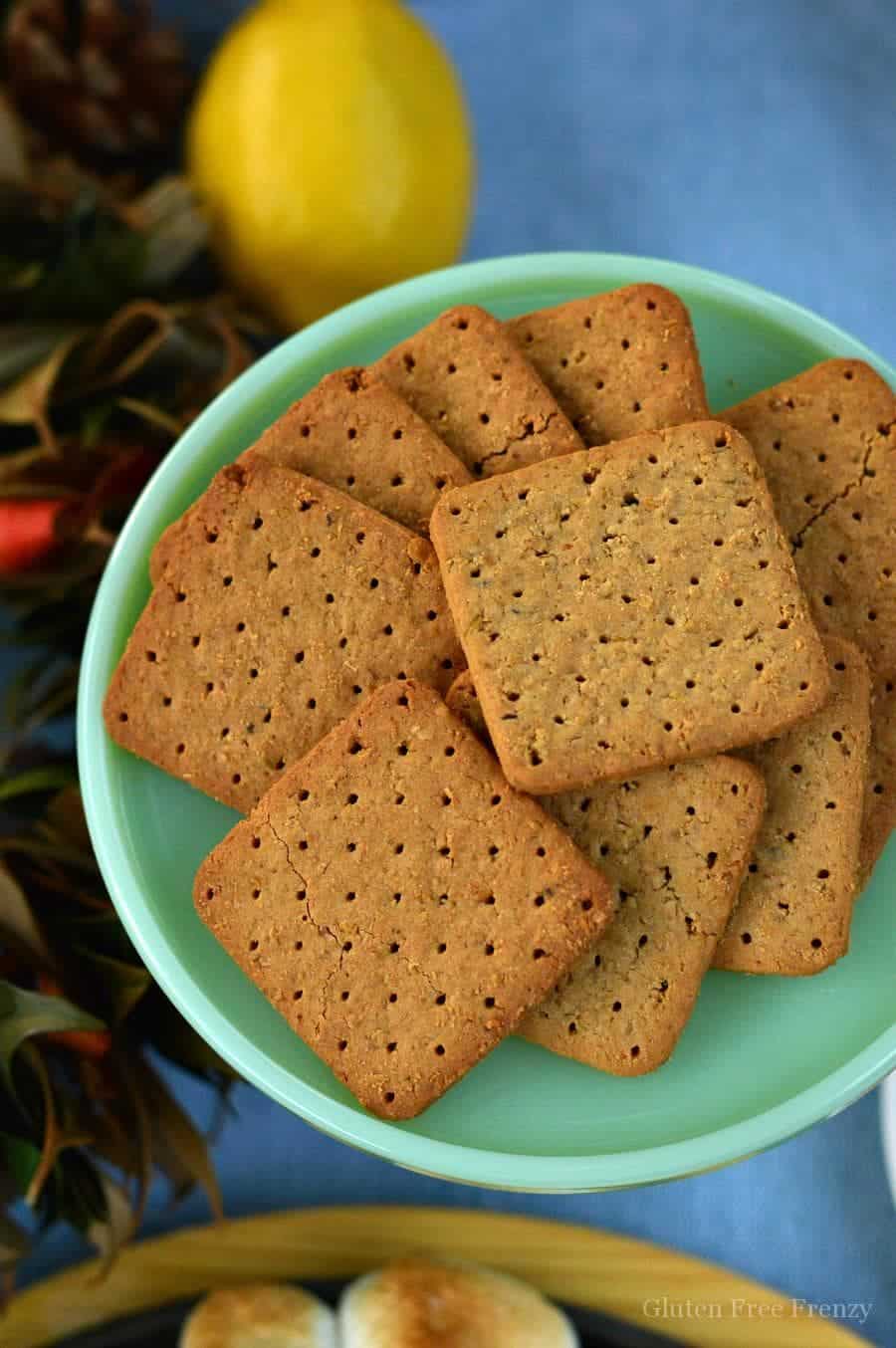 No matter what you choose to serve at your own rustic Italian dinner party, keep it simple and focus on the enjoyment that comes from gathering friends and family together. It can be a lot of work but I will tell you, these special dinners are some that my kids always remember.
If you like this, you will love these…
S'mores Cookies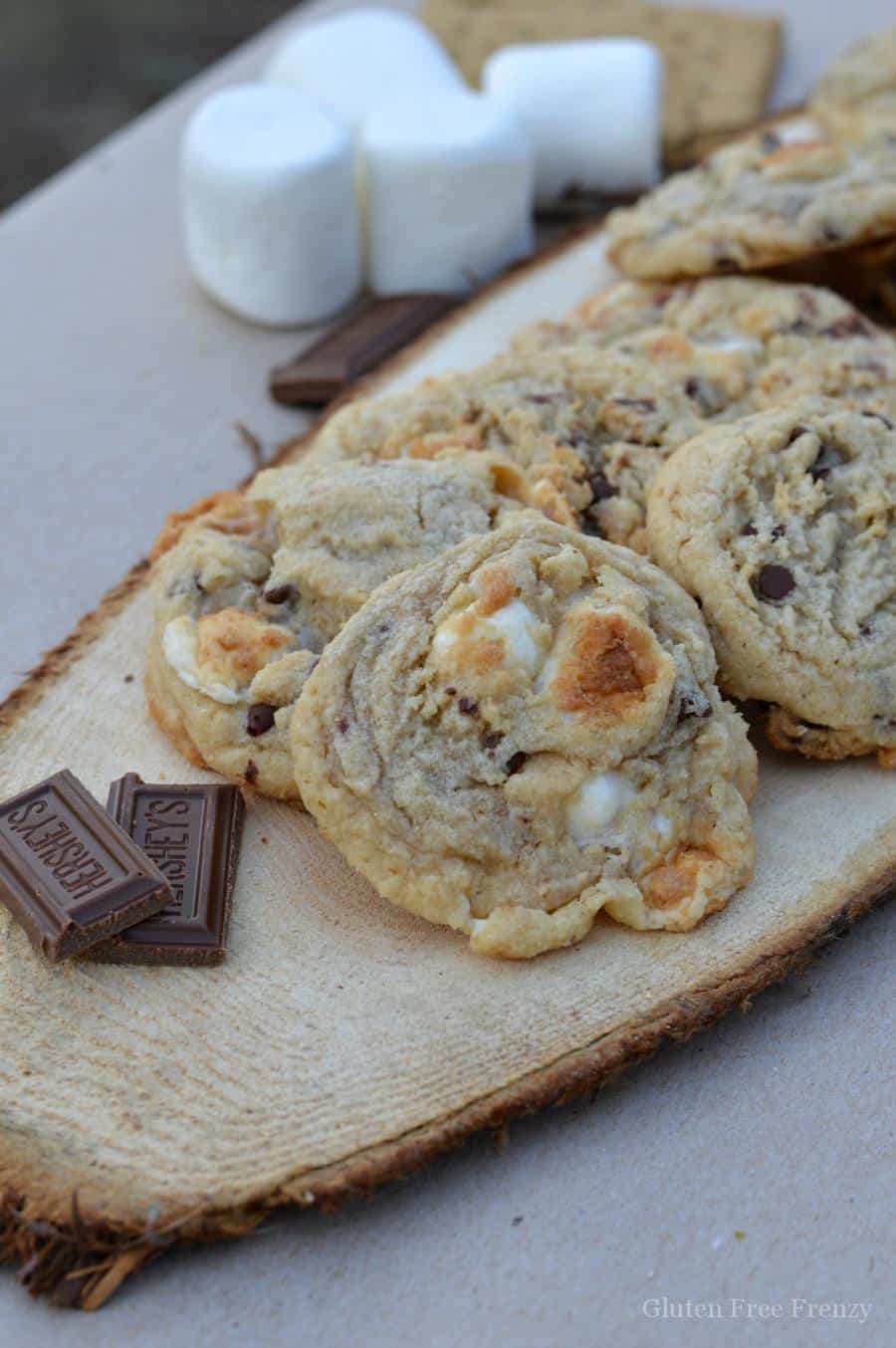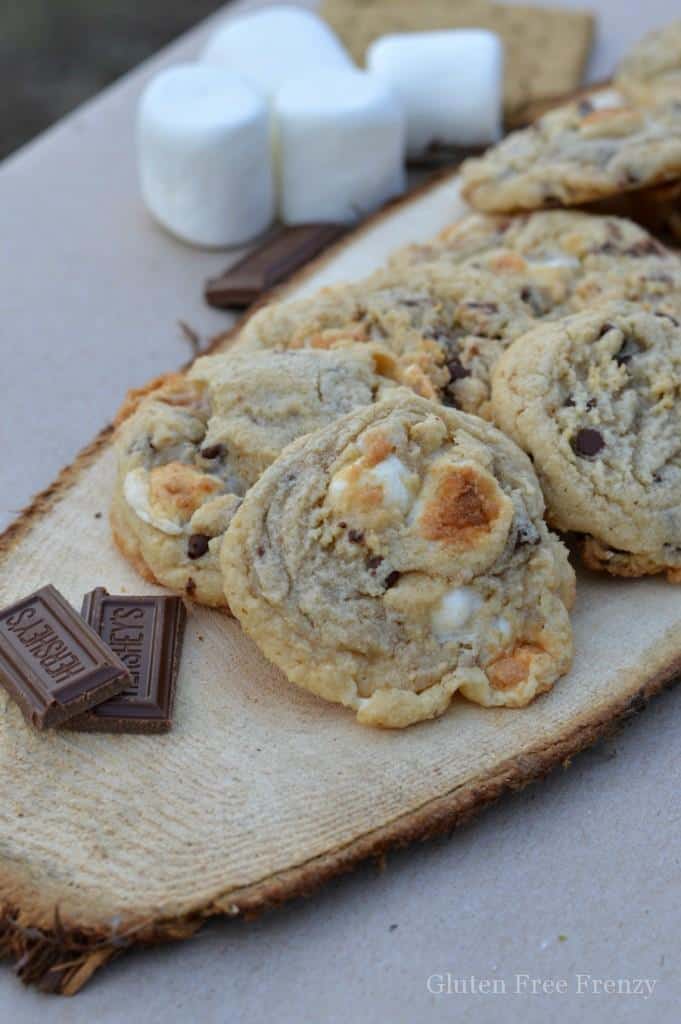 Gluten-Free Seafood Pasta with Lemon Capers
*This is a sponsored post by Schar. I was provided with monetary compensation and products. Opinions are all my own and truly reflective of how we feel about these products. We love Schar brand and use their products often.