this post may contain affiliate links
Gluten-free Chinese food can be hard to come by in a restaurant but here there are so many delicious recipes you can make at home! Nothing better than eating your favorite foods while still avoiding gluten.
Whether you have celiac disease, a gluten allergy, or simply follow a strict gluten-free diet, these recipes are for you. You can bring the Chinese gluten-free menu right to your kitchen.
Does soy sauce have gluten?
Yes, traditional soy sauce does contain gluten which is why it's important to ask for gluten-free soy sauce when dining out. You can also opt for coconut aminos or gf Tamari for gluten-free Chinese dishes or use it in our gluten-free ramen.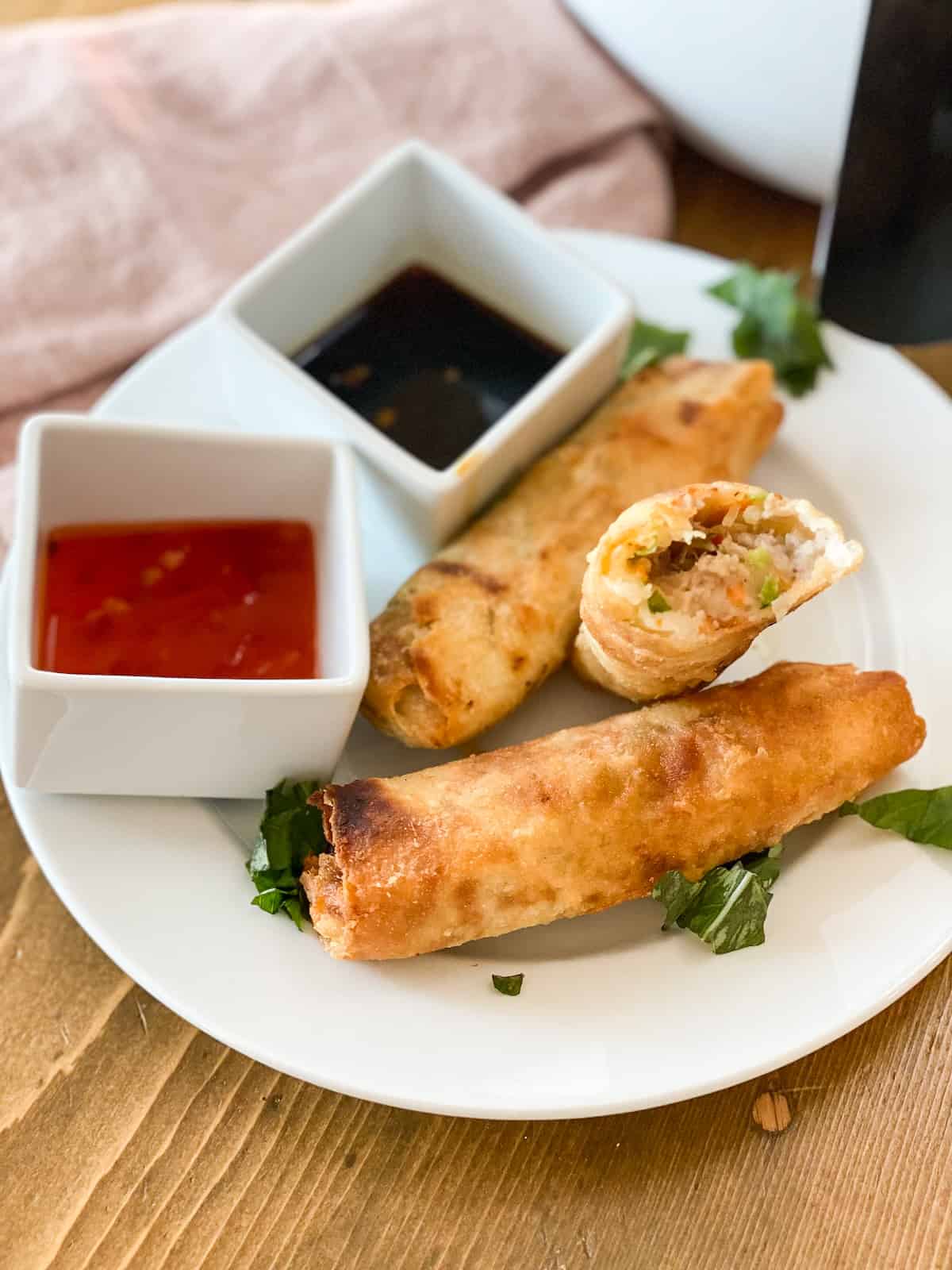 Which Chinese meals are gluten-free?
Trying to eat gluten-free at Chinese restaurants can be very difficult because a lot of the primary ingredients in Chinese food contain gluten. Steamed chicken or shrimp, some fried rice, steamed vegetables, and steamed white rice are all great options. But again, always triple check that they are gluten-free.
The good news is that you can easily make gluten-free Chinese food at home. Here are some of my favorite easy recipes…
Subscribe to This Vivacious Life
Receive a free e-book of Instant Pot recipes!
Gluten-free frozen egg rolls in the air fryer make the best gluten free appetizer. They're crispy, easy to make, and taste great dipped in sweet and sour sauce.
One of my favorite chicken recipes is this gluten-free orange chicken with coconut rice. This healthier version of sweet and sour chicken takes under 30 minutes to make and it's absolutely delicious.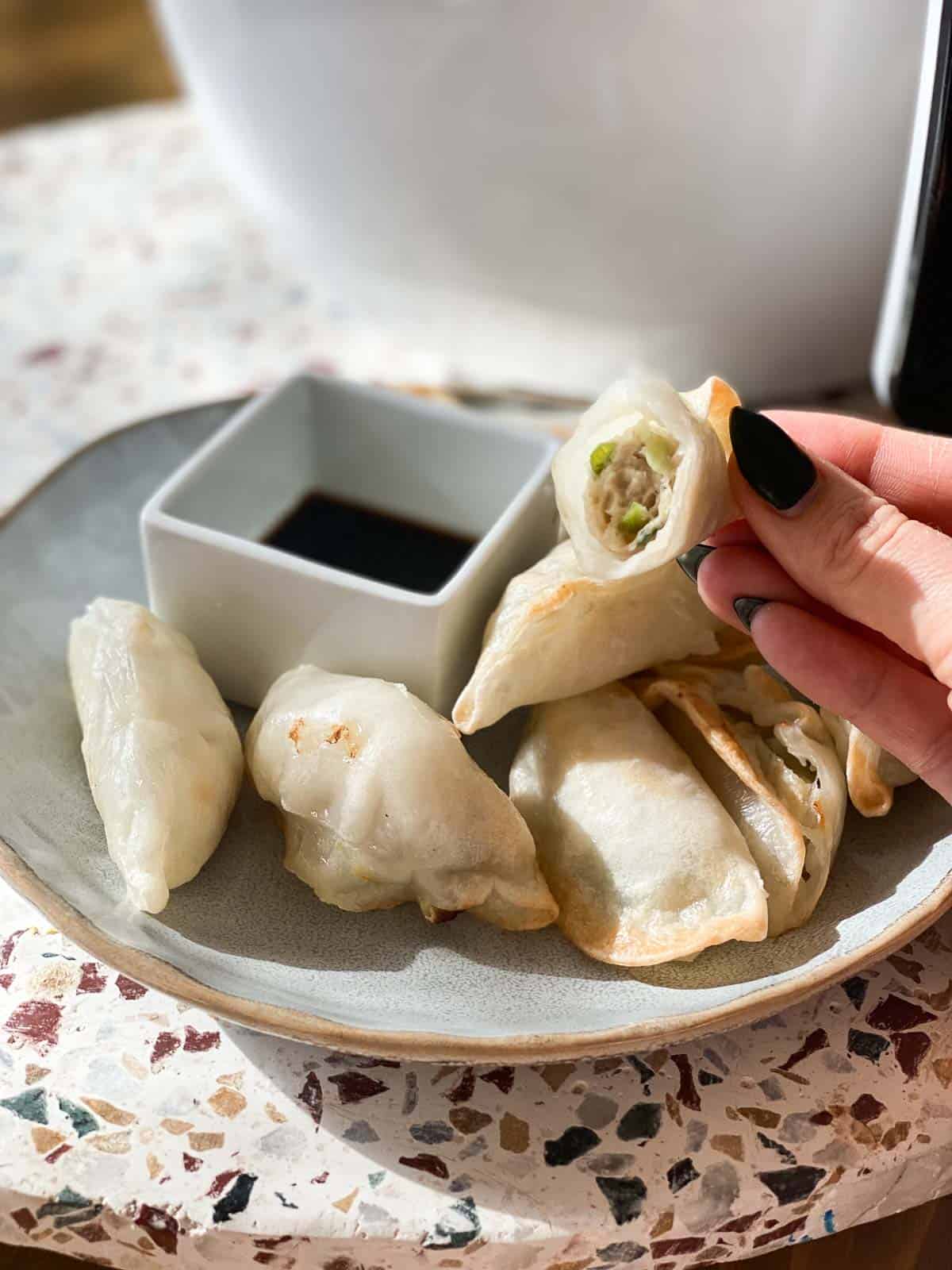 Potstickers are another one of my favorite appetizers to order at an Asian restaurant. These easy frozen potstickers in the air fryer are super quick to make and they're gluten-free.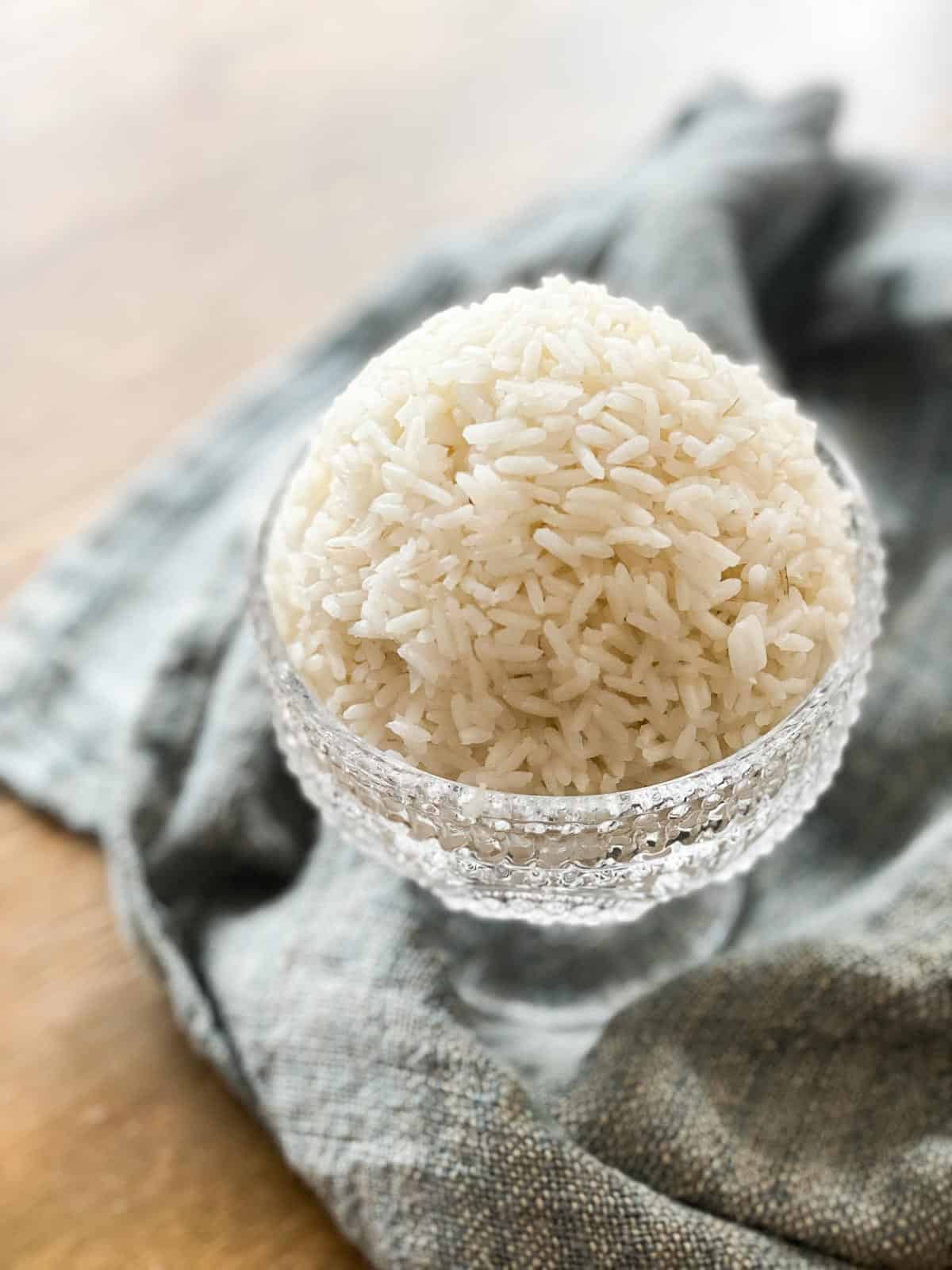 Instant pot jasmine rice makes the perfect side to your favorite Asian dishes like sweet and sour chicken, beef and broccoli, or simply drizzled with sour sauce. Cooking rice in the instant pot is quicker, easier, and makes the perfect amount.
FAQs
Can celiacs eat Chinese takeaway?
When ordering Chinese takeaways, it's important to avoid wheat flour, wheat noodles, and traditional soy sauce as all of those ingredients contain gluten. Also, let the Asian restaurants know you are gluten-free to avoid cross contamination.
Are rice noodles gluten free?
Yes, rice noodles are gluten-free which makes them a great alternative to wheat noodles, egg noodles, or ramen noodles. Rice paper is also gluten-free so spring rolls are one of the best gluten-free options on the menu.
Is chow mein gluten-free?
Chow mein is traditionally made with wheat noodles like other Chinese cuisine but you can ask for rice noodles instead. You also want to make sure the chicken is not fried or fried with gluten free batter in a separate fryer.
Is it hard to cook gluten-free?
No! Cooking gluten free is just as easy as normal cooking. It's important to buy gluten free ingredients and cook as directed on the package or recipe card. Be careful simply swapping gluten for gluten-free as the texture may change. It's best to follow the given instructions of your food/recipe.
Tips for eating gluten-free food
Adjusting to food allergies can be difficult but here are some tips to help you stay gluten-free while eating your favorite Chinese food.
Make your own gluten-free Asian recipes.
Swap noodles for rice noodles, napa cabbage, vegetables, or another gluten-free substitute.
Check labels in brown sauce, soy sauce, white sauce, hoisin sauce, oyster sauce, etc. to ensure your dish is gluten-free.
Steamed shrimp, chicken, or beef make amazing gluten free additions to white or brown rice.