Plan the perfect gluten free easter recipes for your holiday menu with these festive breakfast, dinner, and desserts. Whether your family hosts a big dinner or a light brunch, this post has your recipe needs covered.
Easter is one of the best things about spring time. Not only is it a chance to spend quality time with your family, but it's an ultimate food holiday!
And there are almost no rules when it comes to an Easter celebration. You can serve breakfast, brunch, lunch, or dinner!
In my family, we tend to have a large brunch with a wide variety of food. This way, we get to serve foods like gluten free pancakes and a gluten free green bean casserole at the same party.
However your family chooses to celebrate Easter, you'll find the recipes you need in this post. All gluten-free, so everyone can enjoy.
Subscribe to This Vivacious Life
Receive a free e-book of Instant Pot recipes!
What are traditional easter dishes?
Traditional Easter foods include ham, roast chicken, potatoes, green beans, dinner rolls, etc. However, there's a lot of wiggle room when it comes to Easter recipes so serve whatever you and your family like best.
What do you have for breakfast at easter?
When it comes to delicious gluten-free breakfast recipes, my go-to's are always pancakes, gluten free waffles, or my cinnamon roll recipe listed below.
You can make these recipes more festive by adding sprinkles, jelly beans, or plain old maple syrup.
1. Mini chocolate cupcakes
Cuteness. That's all there is to say about these mini Easter cupcakes from Sarah bakes. Tiny vanilla cupcakes, topped with tiny chocolate fudge frosting nests and tiny jellybean eggs. Tiny tastiness all around!
2. Gluten free cinnamon rolls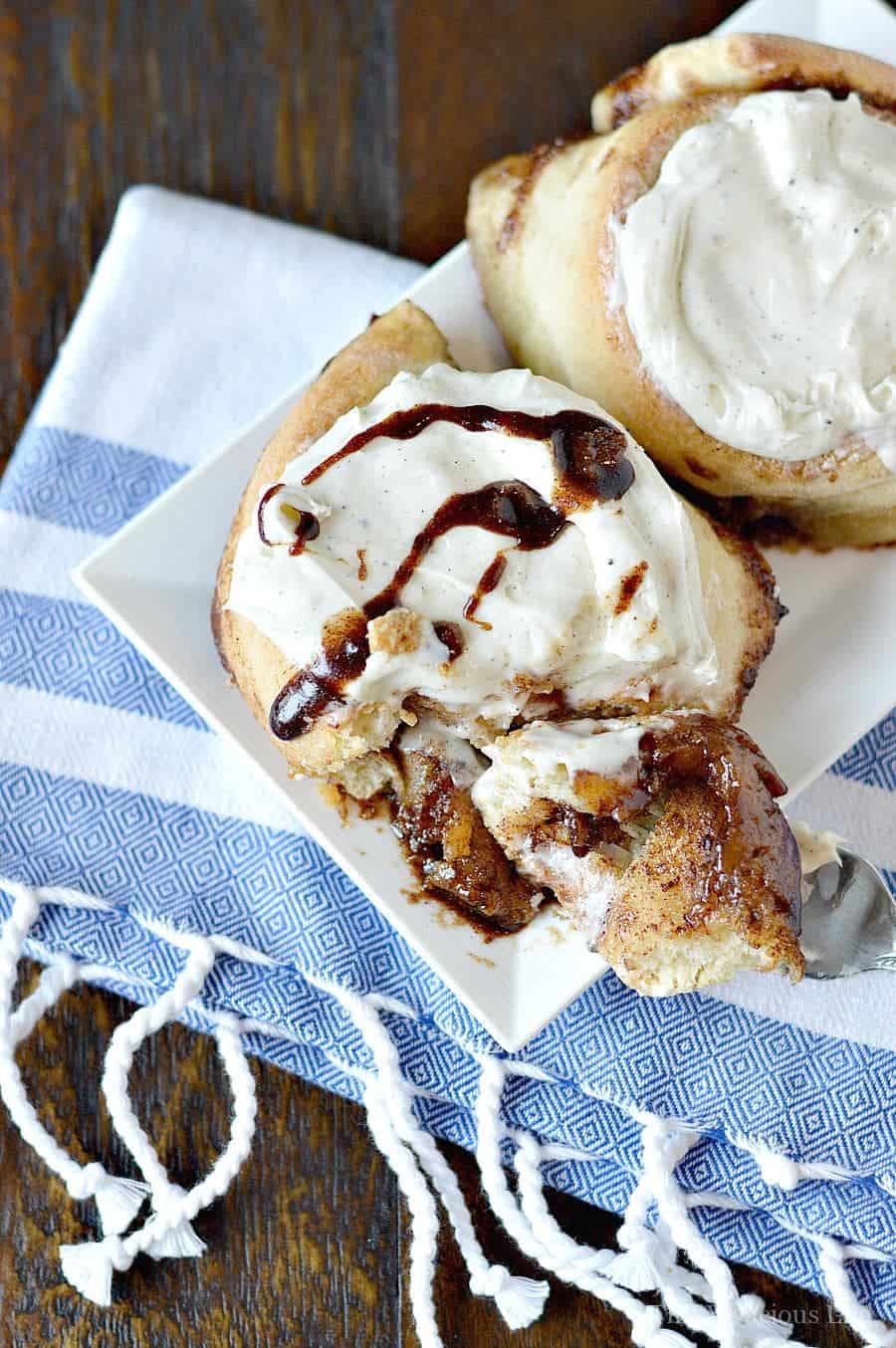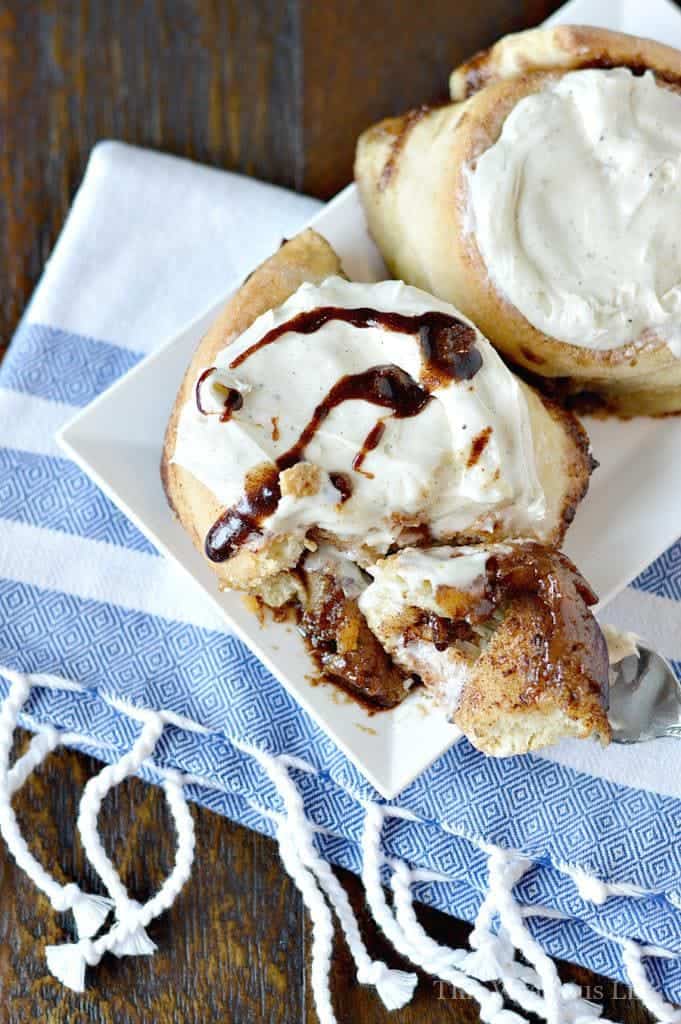 These truly are the BEST gluten-free cinnamon rolls! They are soft, fluffy and so full of ooey, gooey deliciousness. The whole family will love these and nobody will even know they're gluten free.
3. Gluten free carrot cake
Everyone needs a go-to carrot cake recipe. This gluten-free carrot cake is a huge hit, year after year. While being on the healthy side, it's so moist with a tender crumble. It's one of my favorite gluten free easter recipes.
4. Gluten free crescent rolls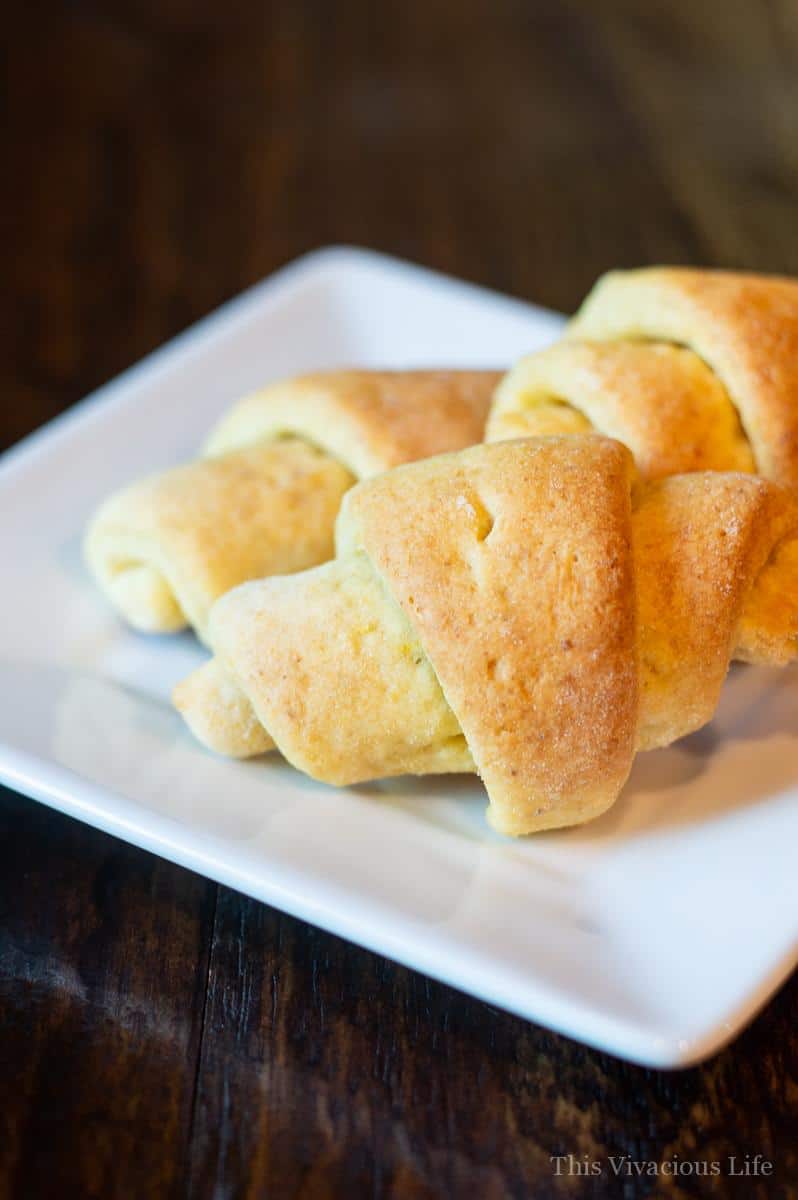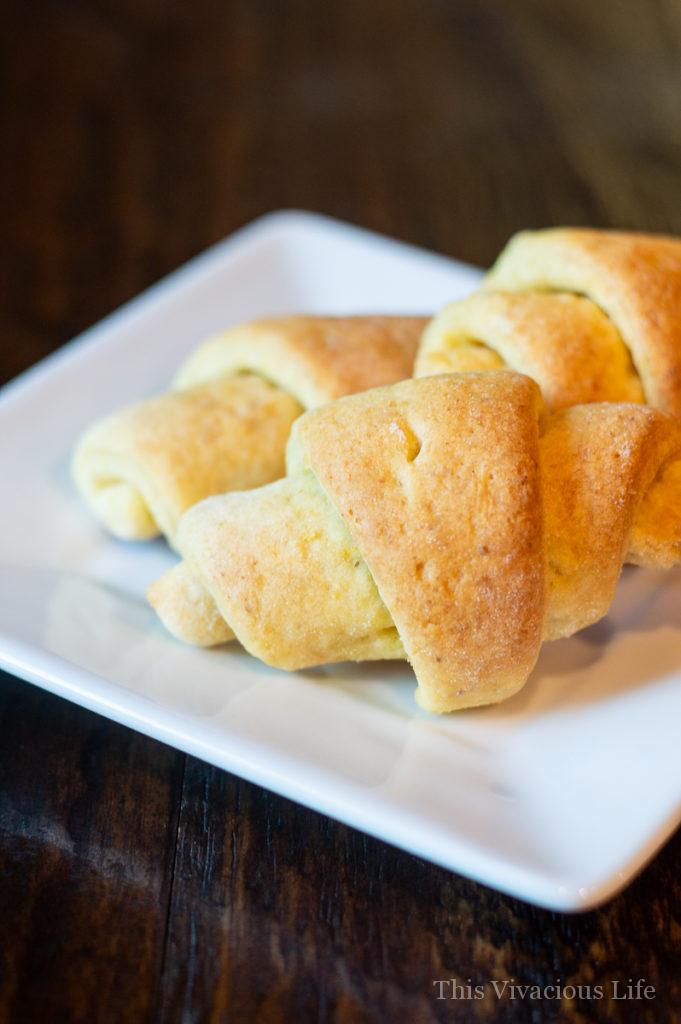 Gluten-free crescent rolls that are literally the BEST you have ever tasted! Thanks to my special blend of gluten-free flour, they are flaky, fluffy and so delicious. The perfect side dish and easy recipe for Easter.
5. Easter cake pops
These Easter cake pops are shaped like little eggs that sit on top of a nest made from peanut butter pretzels. Everyone, especially the kiddos, are going to love this Easter dessert.
6. Bento cake
After the classic easter egg hunt, you can have all the kids make their own bento cakes. These delicious miniature versions of cake make for such a fun activity during family gatherings.
7. Butter board
Like cheese boards, this soft butter board is a fun way and new way to enjoy warm bread without the butter knife. Customize it with honey, fresh herbs and spices, you get a delicious appetizer in minutes.
8. Gluten-free funeral potatoes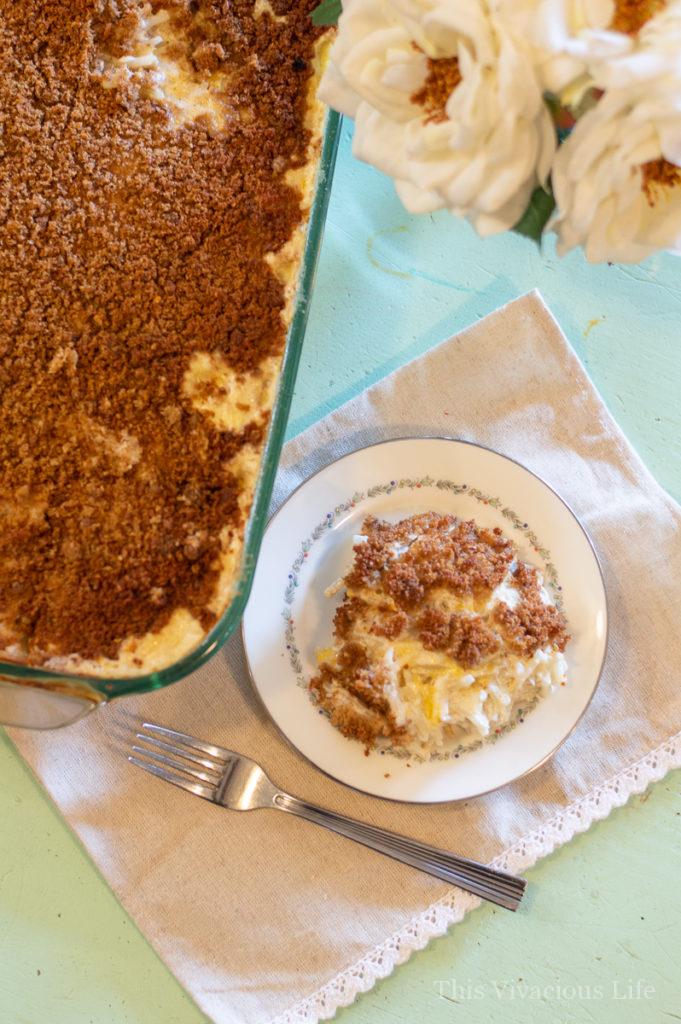 The creamy, cheesiness of funeral potatoes seasoned with salt, pepper and onion is something so delicious you just can't get enough! Pair it with barbecue chicken and you have an Easter dinner the entire family will enjoy.
9. Cherry chip cookies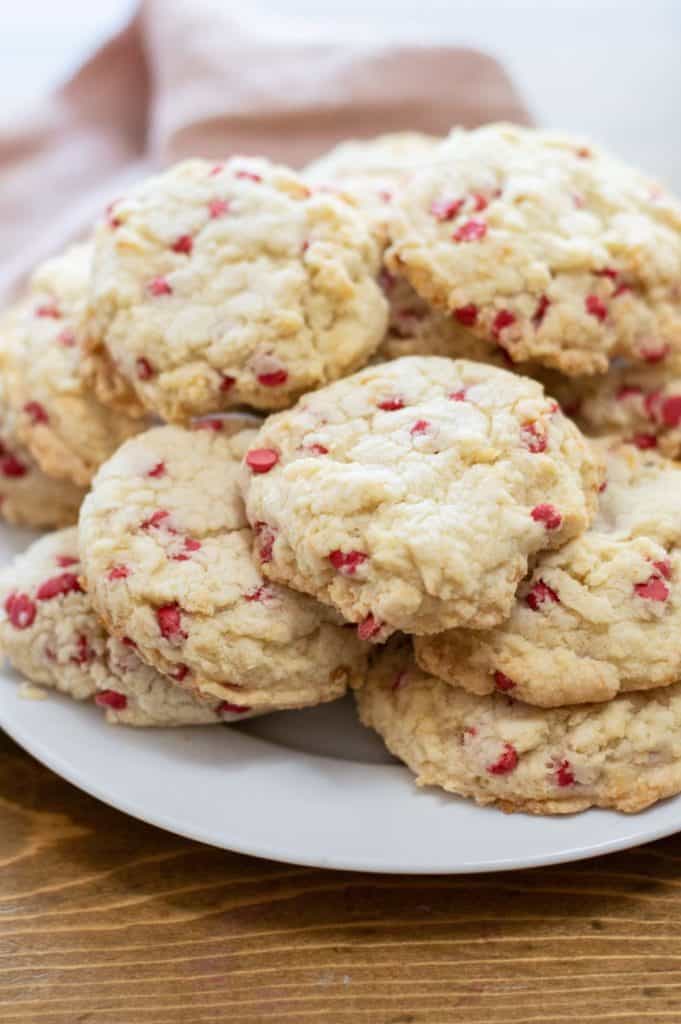 These cherry chip cookies are the sweetest, most delicious cookies. The bright red cherry chips are perfect for Easter and when mixed with coconut flakes, everyone will be asking for the recipe.
10. Gluten free lemon poppyseed cake
Nothing says "Spring!" more than a lemon poppyseed cake. This fluffy and flavorful cake has a bright lemon flavor that's great for Easter. Serve with fresh raspberries for an extra pop of color.
11. Instant pot carrots
Although this might not be the most fun Easter recipe, it's best to have some vegetables at the dinner table and instant pot carrots are very fitting for Easter! The Easter bunny does eat baby carrots, right? 😉
12. Gluten free corn casserole
This easy corn casserole recipe is perfect for holiday dinners. It is one of my go-to gluten-free recipes when I need a simple side dish for a holiday meal. It is the perfect balance of sweet and savory that the whole family will love.
13. Red cabbage salad
Whether you need a salad for family dinner or a special event, this red cabbage salad recipe is the perfect pop of color to any dinner table. The warm red cabbage is hearty enough to serve on its own but compliments any main course in smaller portions.
14. No bake berry cheesecake tart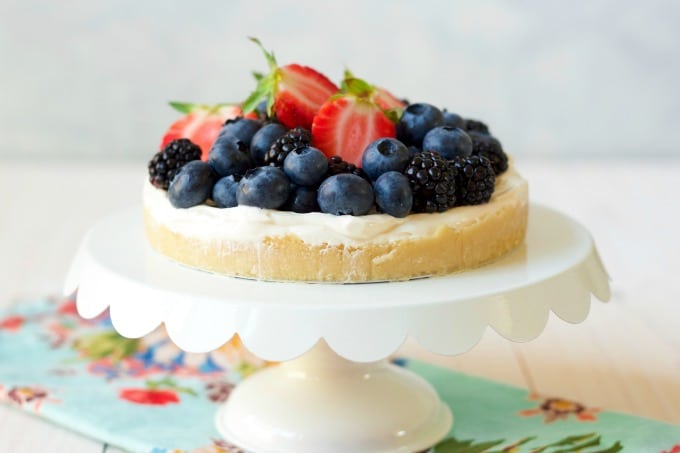 This beautiful, healthy no bake berry cheesecake tart is so easy to make! It's overflowing with fresh fruit topped on a luscious, cheesecake layer with a grain free crust.
15. Gluten free lemon cake
A layered cake filled with lemon curd and covered in a smooth, creamy lemon buttercream frosting, this Gluten-Free Lemon Cake will be the perfect addition to any holiday celebration.
Fun drinks to serve on Easter
Nothing is more fun than sipping on a little drink throughout the party. Here are a few of my favorite non alcholic Easter drinks that everyone can enjoy.
*This post was originally published on n 2017 but has since been updated with better information in 2023.