this post may contain affiliate links
Muesli is a versatile and wholesome breakfast option is not only gluten-free but also incredibly tasty. Let us show you how to eat muesli in a variety of ways – like cereal with your favorite milk, baked into tasty cookies, or even served hot like oatmeal.
So, whether you're a fan of classic muesli with oats, nuts, and dried fruits, or prefer a customized blend, it's a healthy breakfast option that's perfect for gluten-free eaters. Get ready to explore the delicious ways you can eat muesli.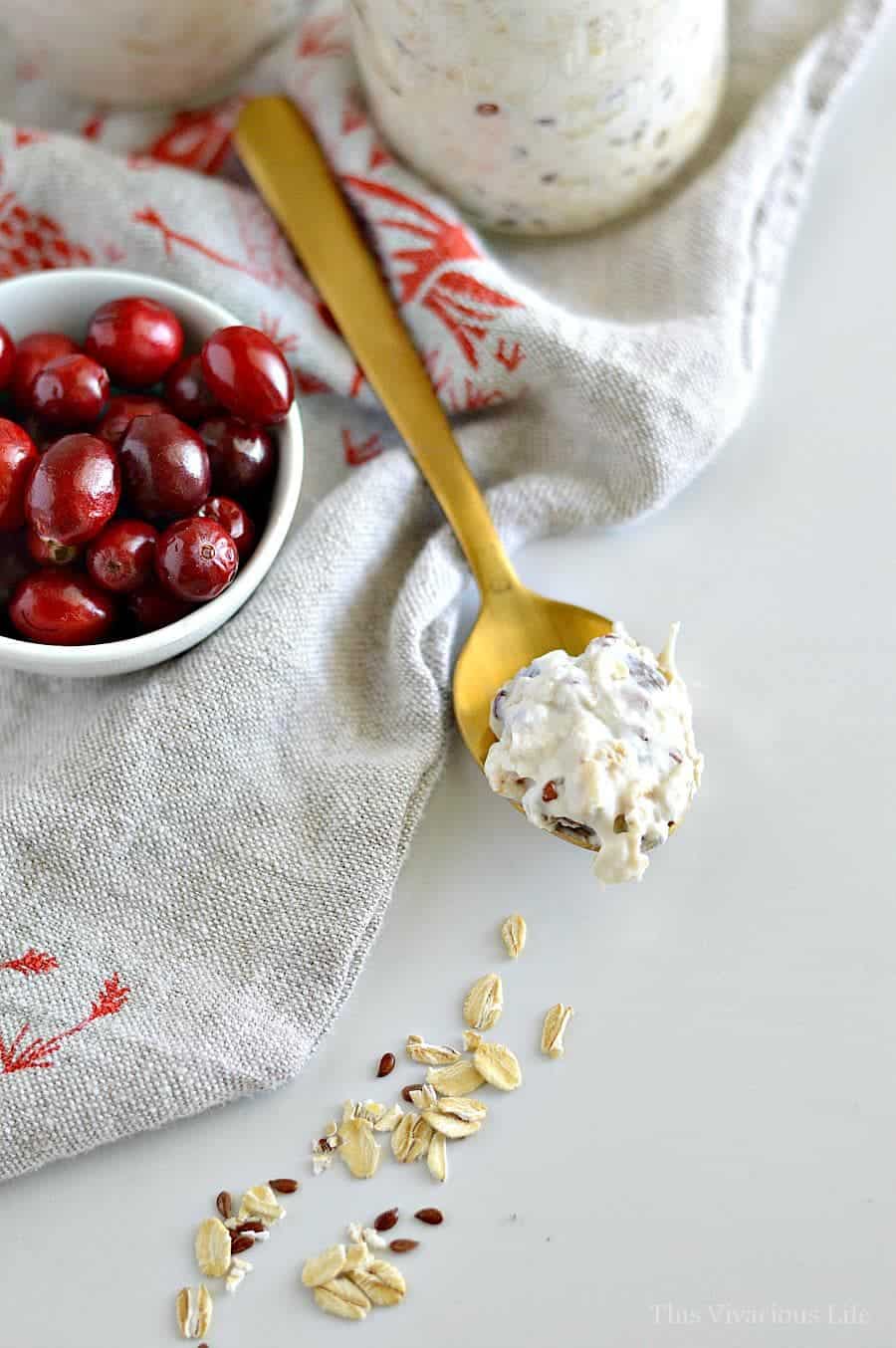 As someone who has been cooking gluten-free for years, I know the struggle of finding delicious and healthy options. That's why I'm here to show you the amazing ways to eat muesli!
Bircher muesli was created as a healthful dish by a Swiss physician, Dr. Maximilian Bircher-Benner. The original version was made of rolled oats soaked in water, lemon juice, and condensed milk, and was said to have tons of health benefits.
Now, muesli has evolved into a versatile and delicious breakfast option that's loved worldwide. As you'll read later in this post, muesli can be eaten in dozens of ways and it's still packed with nutrients.
Subscribe to This Vivacious Life
Receive a free e-book of Instant Pot recipes!
Need more muesli info? Check out our muesli vs granola post or our muesli vs oatmeal post.
Eating cold muesli
Scoop a generous serving of muesli into a bowl, pour your desired amount of milk over it. For best results, let it sit for a few minutes to allow the oats and dried fruits to soften slightly. Then, dig in and savor the delightful blend of chewy dried fruits, crunchy nuts, and oats!
You can use any type of cold milk or plant-based milk, such as dairy milk, almond milk, soy milk, or coconut milk, to customize the flavor and consistency to your liking. I like to top it with honey or maple syrup for an extra burst of flavor.
If you're not a fan of milk or are looking for something different, you can pour fruit juice over your muesli. This is a great way to get some extra flavor in. Orange juice is my favorite!
Enjoying muesli like cereal is a delicious and time-effective way to start your day. Plus, it's packed with healthy fats and fiber to keep you satisfied and feeling your best. A low-sugar alternative to processed breakfast cereal.
Hot muesli
To make hot muesli, add your desired amount of muesli to a saucepan with some water or milk and heat it over medium-low heat, stirring frequently, until it reaches your desired consistency. Adjust the liquid depending on how creamy or thick you prefer your muesli. Once it's cooked to your liking, you can serve it just like a bowl of oatmeal.
Just like cold muesli, you can customize the toppings to your liking. Fresh or dried fruits, nuts, and seeds are great additions as well as maple syrup, honey, or agave To increase the protein content, add some Greek yogurt, nut butter, or even a scoop of protein powder to give it a protein-packed kick.
Baking with muesli
One popular way to use muesli in baking is to make muesli bars. Mix muesli with some gluten-free oats, nuts, seeds, dried fruits, and sweeteners like honey or maple syrup, and bake until golden. They make a convenient and satisfying snack on the go. Find a full recipe with a quick google search.
You can also make cookies using muesli. Combine muesli with gluten-free flour, butter, eggs, sweeteners, and desired mix-ins like chocolate chips. The chewy dried fruits and crunchy nuts in the muesli adds such a fun texture and flavor to the cookies.
Cookies and bars are great but one of my favorite ways to bake with muesli is to make homemade granola. Throw together muesli with some gluten-free oats, nuts, seeds, sweeteners, and spices, and bake it in the oven until crispy and golden. Top the granola on smoothies, yogurts, desserts, and more!
Overnight oats
If you're a fan of overnight oats, you'll love it with a muesli twist! Muesli is a great addition to overnight oats, adding a wholesome and flavorful spin to this classic breakfast dish.
My favorite bircher muesli, or overnight oats recipe, calls for greek yogurt, muesli, milk, and a few other pantry staple ingredients. It's super easy to make and it's perfect for meal prep. Make the night before and in the morning, you'll wake up to a creamy and delicious bowl of muesli overnight oats!
I like to store mine in a mason jar, or an airtight container, and keep it in the fridge for up to 4 days. This way, I can meal prep multiple breakfasts ahead of time for those busy mornings. Add toppings like fresh fruit, goji berries honey, or granola when you're ready to eat.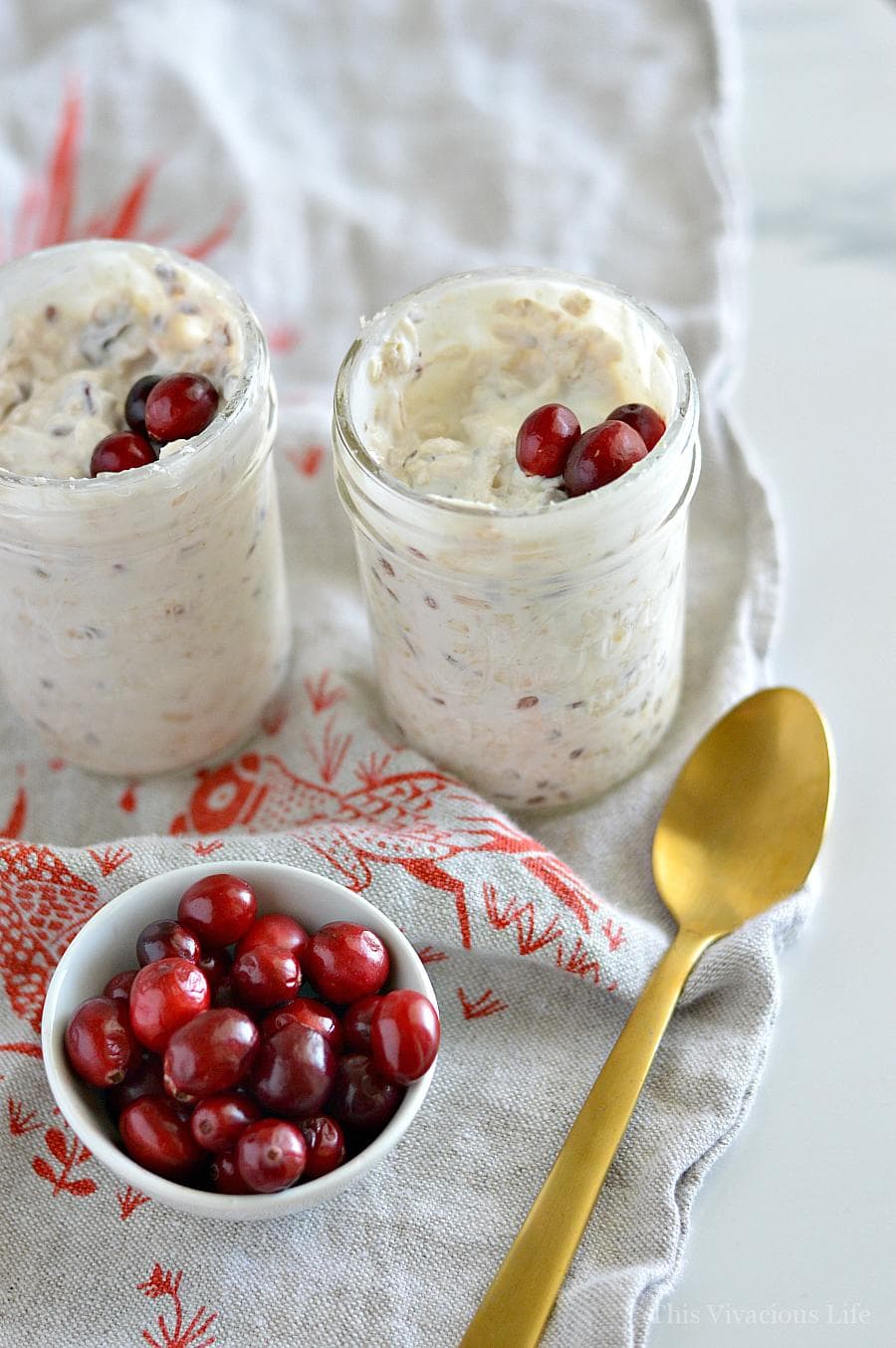 Protein balls
If you're looking for a yummy and convenient way to get your protein fix, these muesli protein balls have you covered! These tasty treats are a breeze to make and perfect for on-the-go snacking.
Made with peanut butter, honey, protein powder, and of course, muesli! They're seriously so easy to make by combing all the simple ingredients in a large bowl. Use an ice cream scoop or your hands to form balls, then store in the fridge or freezer.
There are tons of creative ways to customize these protein balls by adding your favorite mix-ins like chopped nuts, chia seeds, dried fruits, coconut flakes, pretzels, or seeds. These portable and protein-packed bites are a fantastic choice for a midday pick-me-up.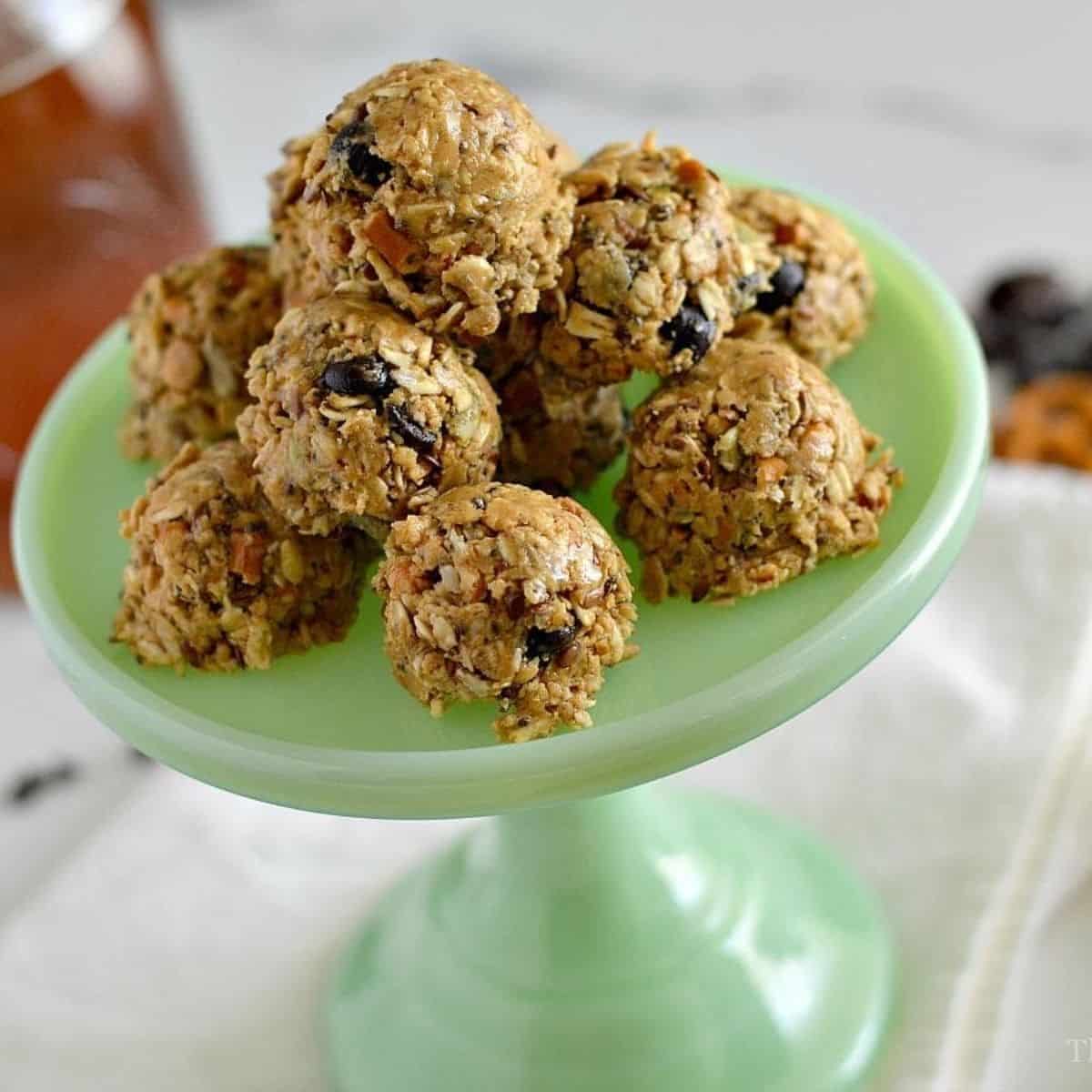 Topping with muesli
One of the easiest things you can do with muesli is top it on cottage cheese, smoothies, banana slices, apple sauce, fresh fruit, yogurt parfaits, etc. It adds a nice crunch as well as whole grains, protein, and essential fatty acids.
Homemade vs store-bought muesli
You can make your own muesli mix by combining raw oats, nuts, dried, fruit, and any of your favorite add-ins. It's super easy to make and there is no right or wrong way to do it. You can find tons of muesli recipes with a quick google search.
The only downside to making homemade muesli is buying all of the individual ingredients. When buying store-bought muesli, you can buy it by the bag to eliminate excess.
Making homemade muesli or buying it from the store is completely up to you. But here are my favorite brands: Bob's Red Mill muesli and Guud muesli.