this post may contain affiliate links
There's always some confusion about muesli vs oatmeal and the difference between them. Although they're both healthy and nutritious breakfast options, they are actually quite different.
In this post, you'll find the short and sweet difference between muesli and oatmeal, as well as a detailed version. I'll also give you some great recipes for cooking with either.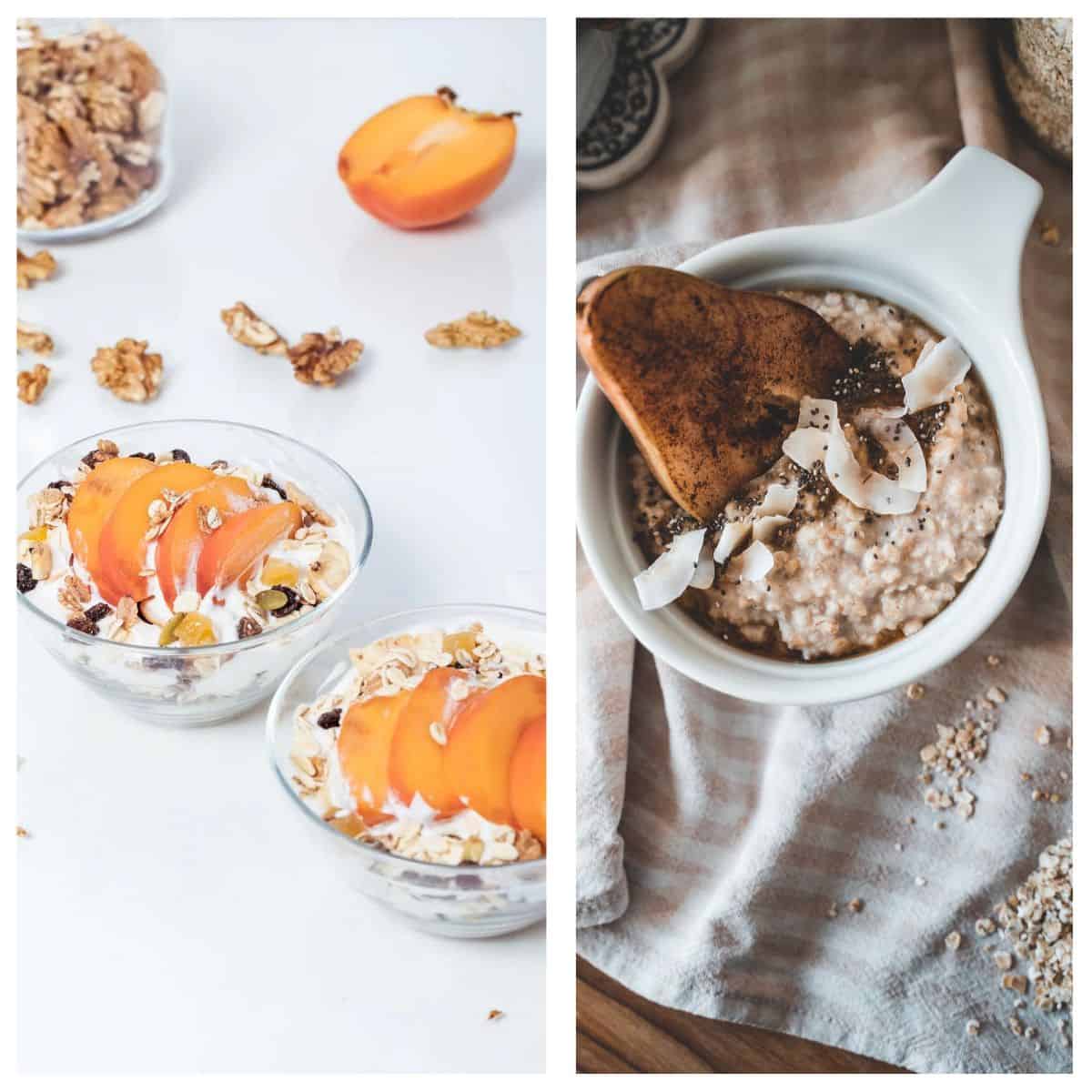 No questions asked breakfast is the most important meal of the day, but lots of people skip it. Both muesli and oatmeal make a quick, healthy, and, most importantly, delicious breakfast for those busy mornings.
Both can be served dry, cooked or even used in baked goods like cookies. However, if you choose to use muesli or oatmeal, knowing the difference will help you pick the best option.
Need more muesli info? Check out our muesli vs granola post or our muesli vs oatmeal post.
Subscribe to This Vivacious Life
Receive a free e-book of Instant Pot recipes!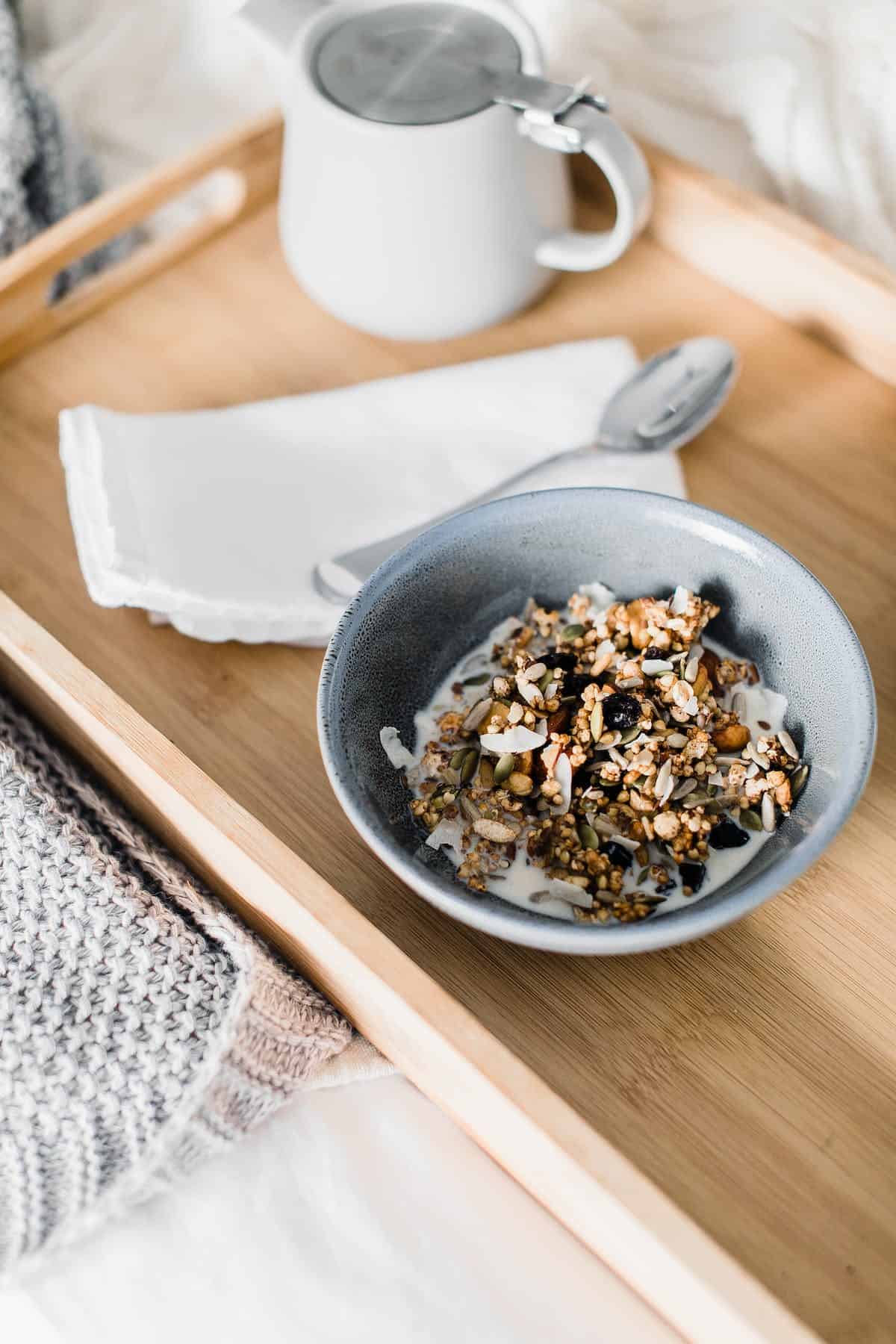 What is muesli?
Muesli was created by a Swiss physician in the late 1800s and is a combination of rolled oats, nuts, dried fruit, and seeds.
It's packed with fiber as well as other vitamins and minerals, which makes it a great breakfast option. You can top it on yogurt, eat it raw, or cook it like oatmeal.
The main difference between oatmeal and muesli is that muesli is made with oatmeal, while oatmeal is just, well… oatmeal! Muesli contains more vitamins, minerals, healthy fats, and fiber, thanks to the extra ingredients. It's said to have tons of nutritional value and health benefits.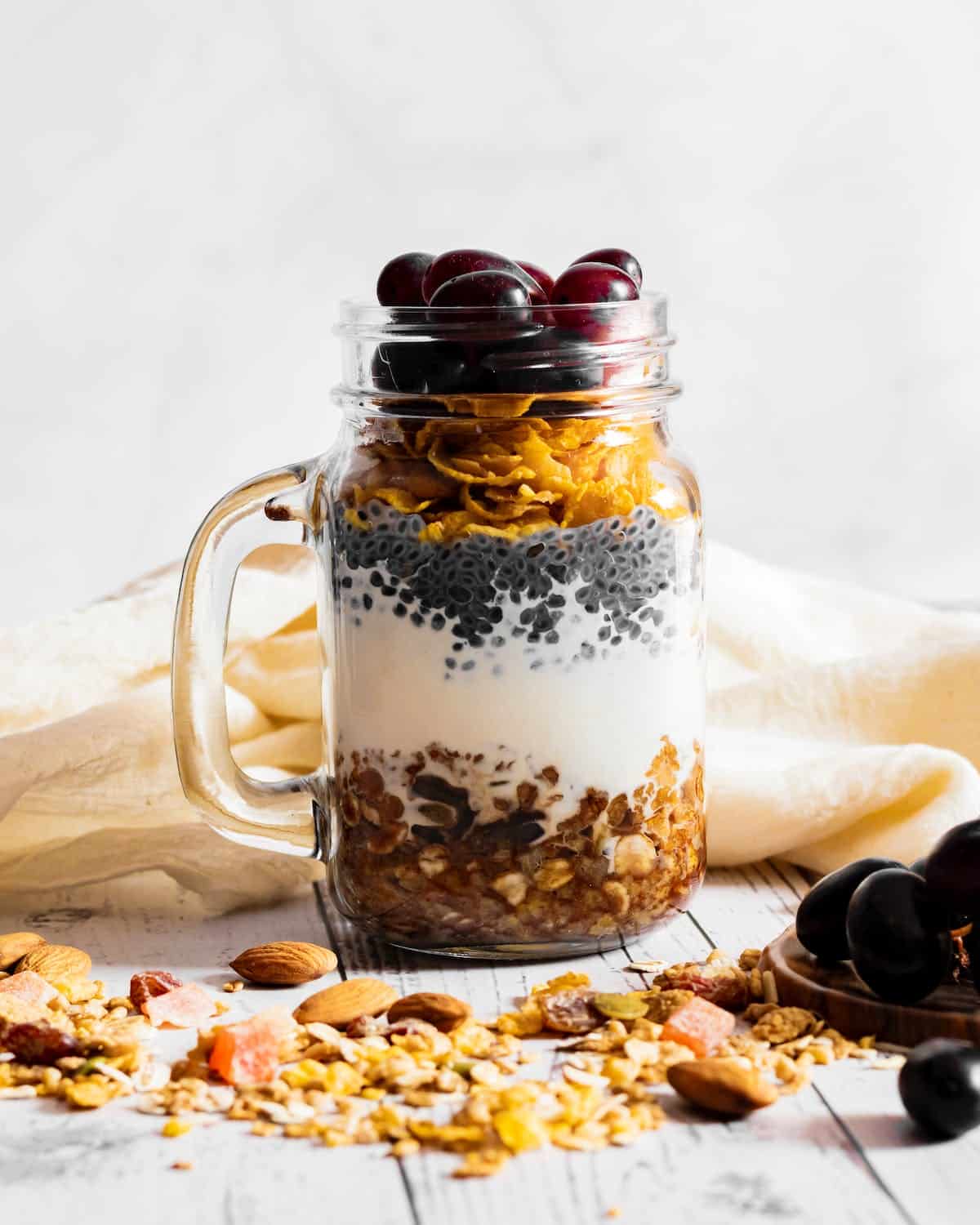 Muesli recipes
There are tons of different ways to eat muesli, but here are a few of my favorite recipes…
Overnight muesli
Overnight muesli is just like overnight oats but uses Bircher muesli instead. It's super easy to meal prep, and it's truly one of the best breakfasts for busy mornings. It's packed with dietary fiber and higher in protein thanks to the Greek yogurt.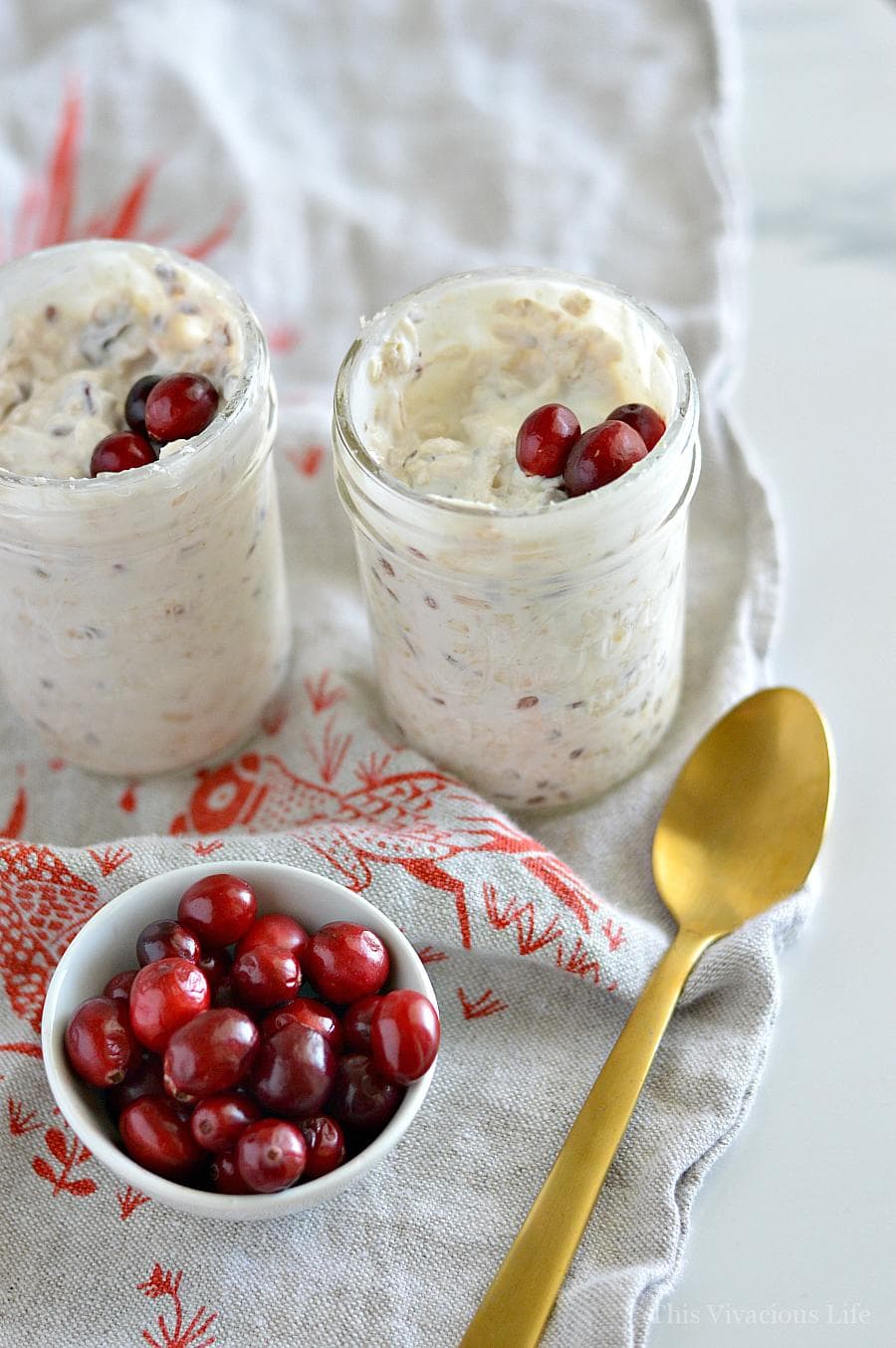 Protein balls
I love using muesli when making protein or energy balls. It's much easier than adding oatmeal, nuts, seeds, dried fruit, etc. With muesli, you can just add the bag instead of all the individual ingredients.
When making protein balls, it's best to use vanilla protein powder, honey (or maple syrup), peanut butter, and any other add-in that you like.You can use different nut butters, chia seeds, pumpkin seeds, coconut flakes, etc.
These are the perfect afternoon snack as they're packed with protein, fiber, and healthy fats. They also make a much better breakfast than store-bough granola bars or a bowl of sugary corn flakes.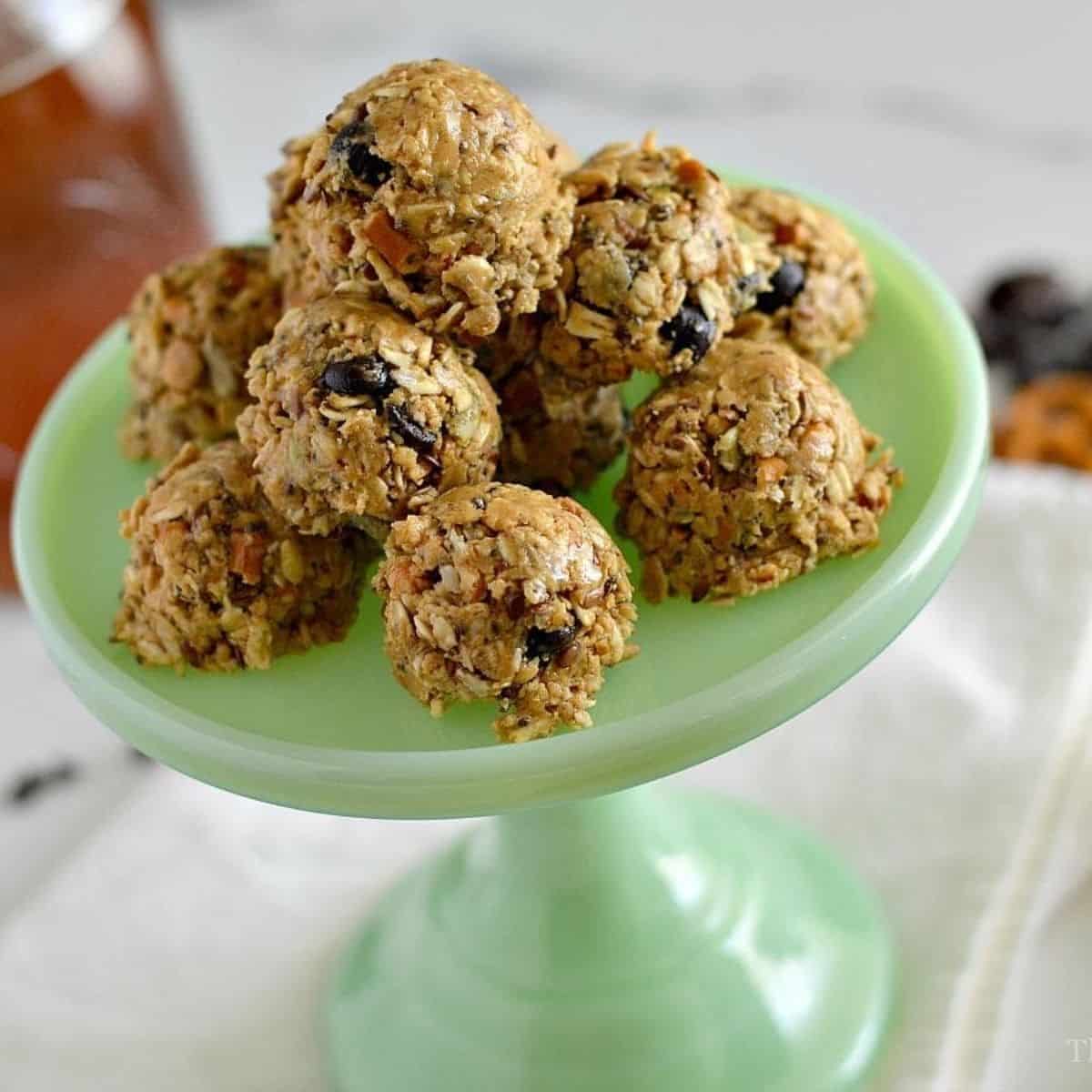 Muesli as a topping
I love topping muesli on Greek yogurt or a smoothie bowl. Similar to granola, muesli makes a great topping, but it doesn't have added sugar or preservatives like granola does.
Greek yogurt, muesli, fresh fruit, and a drizzle of honey is an easy, quick, and satisfying breakfast that never gets old. It can even double as an afternoon snack during those hot summer months.
Can you eat raw muesli?
Yes you can eat raw muesli just like you can eat raw oatmeal. A bowl of muesli with some plant-based milk makes a great low-calorie and healthy breakfast cereal with less sugar. You can also add raw muesli to energy balls or yogurt bowls.
What is oatmeal?
Made with whole grains, oatmeal can be rolled, or ground and it's is a versatile ingredient that can be cooked in a variety of gluten-free recipes. Whether you prefer your oats cooked on the stove or overnight in the fridge, there's no doubt that this nutritious grain is a kitchen essential.
Oatmeal recipes
Oatmeal is a little more versatile than muesli. It can still be used in protein balls, overnight oats, and as a topping, but here are some other ideas for cooking with oatmeal.
Oat flour pancakes
One of the best ways to use oatmeal is to blend it into oat flour. Oat flour is a cheap and gluten-free flour that works in a lot of different recipes. I love making oat flour pancakes on Sunday mornings. Topped with banana slices and maple syrup, it can't be beaten.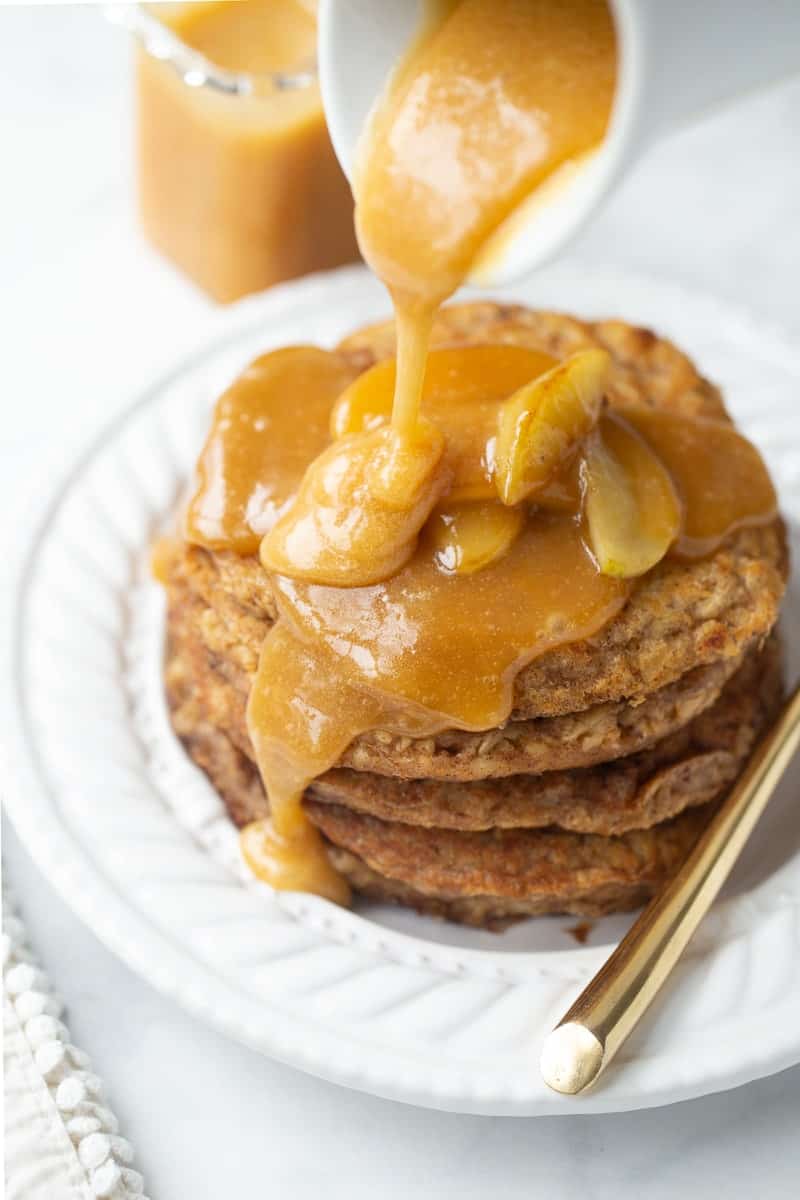 Oatmeal cookies
You either love or hate oatmeal cookies, but these gluten free oatmeal chocolate chip cookies have perfectly crispy edges with a soft, chewy inside that melts in your mouth with every bite.
Made with raw oats, steele-cut oats, or quick oats! If you're looking for something other than a breakfast recipe, this one is for you.
Although oatmeal cookies are a dessert, they gave a low sugar content making them one of my favorite healthy breakfast options. It's a great way to satisfy your sugar craving without raising your blood sugar.
Oatmeal bars
Oatmeal bars are so easy to meal prep, and they're so versatile. They make great snacks or on-the-go breakfasts.
These peanut butter oatmeal bars are no-bake and similar to my protein balls, while my baked oatmeal bars are similar to baked oats. Both recipes are gluten-free and delicious!
More recipes you'll love
If you're a fan of oatmeal and/or muesli, here's a few more recipe I know you'll enjoy. It can be hard to find easy and delicious breakfast options that support a healthy lifestyle, but I've got you covered.