This Instant Pot gluten-free spaghetti recipe can be made in 10 minutes and will be a dinner the whole family will love! If you love delicious recipes then you are going to love this Instant Pot gluten-free spaghetti. It is full of robust Italian flavor.
We love this Instant Pot gluten-free spaghetti because it is so quick to make. It is also a great family friendly recipe that even the kiddos will love. I am so excited to share it because the recipe comes from my mother in law who has been making it for over 30 years.
Like I said, this yummy recipe came from my mother in law Debbie. The only difference is that she cooks hers all day on the stovetop. While I adore her recipe and method (and so does my hubby) I just don't always have the time to make it. I thought it would be fun to recreate it in the Instant Pot. This Instant Pot gluten-free spaghetti recipe turned out great and can be made in minutes. This one pot dish was a dish I know we will be making again and again.
Instant Pot Gluten-Free Spaghetti
Ingredients
2 lb. hamburger
1 (46 oz.) can tomato juice
1 (8 oz.) can tomato sauce
1 T chili powder
1 T oregano
1 T parsley
1 T dried onion
1 tsp. garlic salt
dash of black pepper
1 tsp. cornstarch
1 pkg. gluten-free spaghetti
Instructions
Using the saute setting on your Instant Pot, cook ground beef with dried onion until no longer pink
Crumble meat and sprinkle with cornstarch
Once cooked, noodles that have been broken in half on top of the meat
Next, place all remaining ingredients in the pot
Also add another 4 C water
Seal the Instant Pot and set it to manual mode, high pressure for 8 minutes cooking time
When the time is up, use manual quick release to open the Instant Pot
Stir spaghetti and serve hot with fresh parmesan and basil
https://www.thisvivaciouslife.com/instant-pot-gluten-free-spaghetti/
The great thing about this recipe is that it can be made for a crowd so fast. Just think, only one pot dirtied and you have a fabulous meal to serve everyone at your table. This recipe goes great with a fresh green side salad.
If you like this recipe, you are going to love these…
Crockpot Mexican Goulash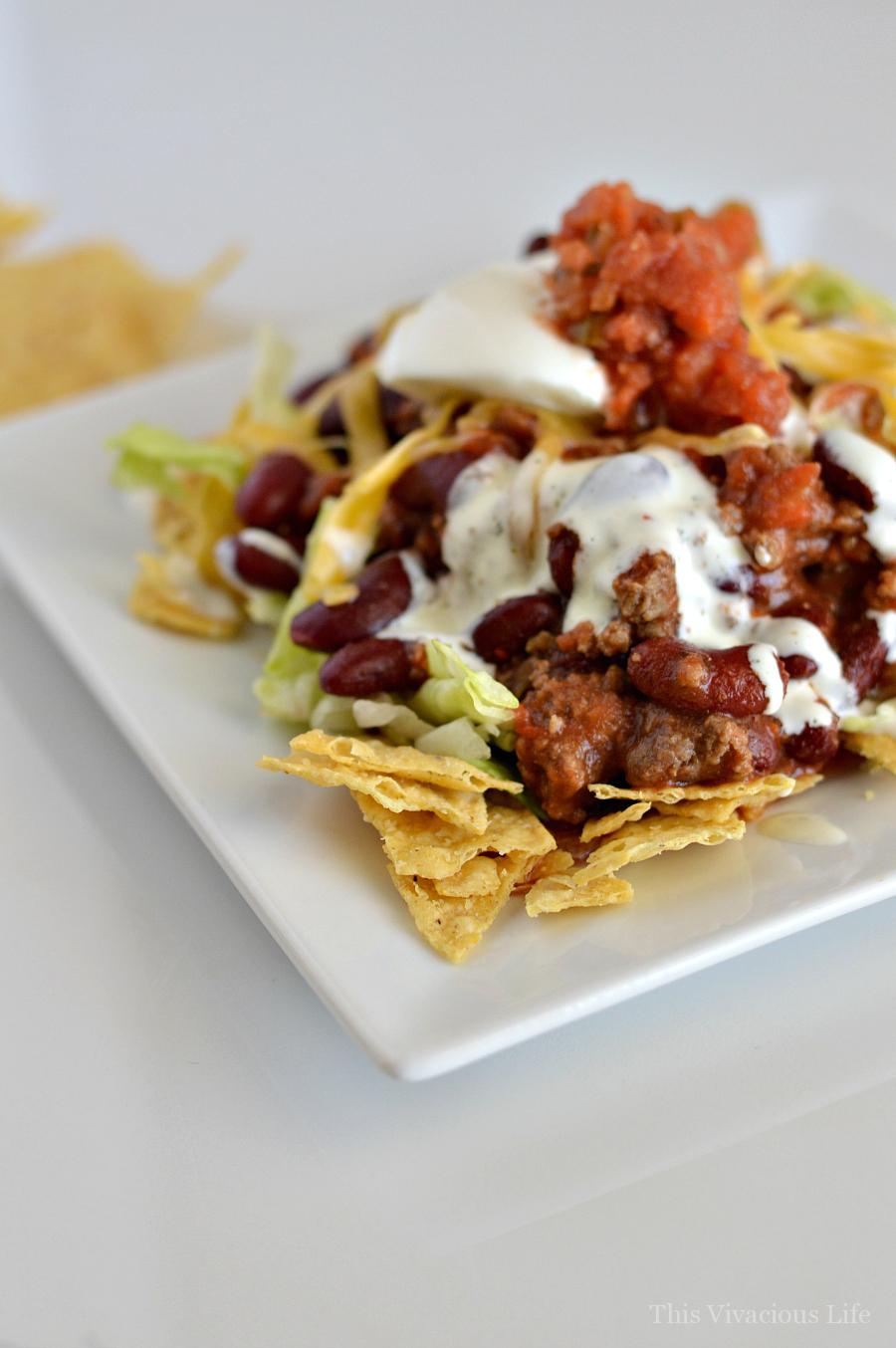 15 Minute Dinner Hash
Kombucha Cherry Chili