this post may contain affiliate links
This mashed potato bar came about when I was hosting a girls Bunco night (so much fun, get more ideas for hosting one yourself HERE) and was trying to think of something yummy and fun to serve for dinner. I absolutely love the idea of DIY food bars because you can dress them up or keep it simple but they are always interactive and fun. I tend to go overboard with food so I decided to do a cheaper and more simple dinner this time. All the girls love helping so I usually ask them to bring something for dinner which can be hard at times when the meal all needs to be prepared ahead of time. With this mashed potato bar, having each girl bring their favorite toppings was so easy, especially with setup. The martini glasses took the bar up a notch by making the presentation look really great. You could use any specialty drink cup but just keep it fresh and fun. Another great way to display is in a sundae dish. Make it like a savory sundae! To keep the glasses looking even more clean and orderly on your mashed potato bar, get a big ice cream scoop to get potatoes out in exactly the same sizes. You can serve toppings in white china spoons which also makes it easy for guests to pour on top of their own mashed potato bar creation. Just keep some extras of each filled and ready to replace near by. Adding in an olive on a toothpick gives this mashed potato martini the perfect finishing touch.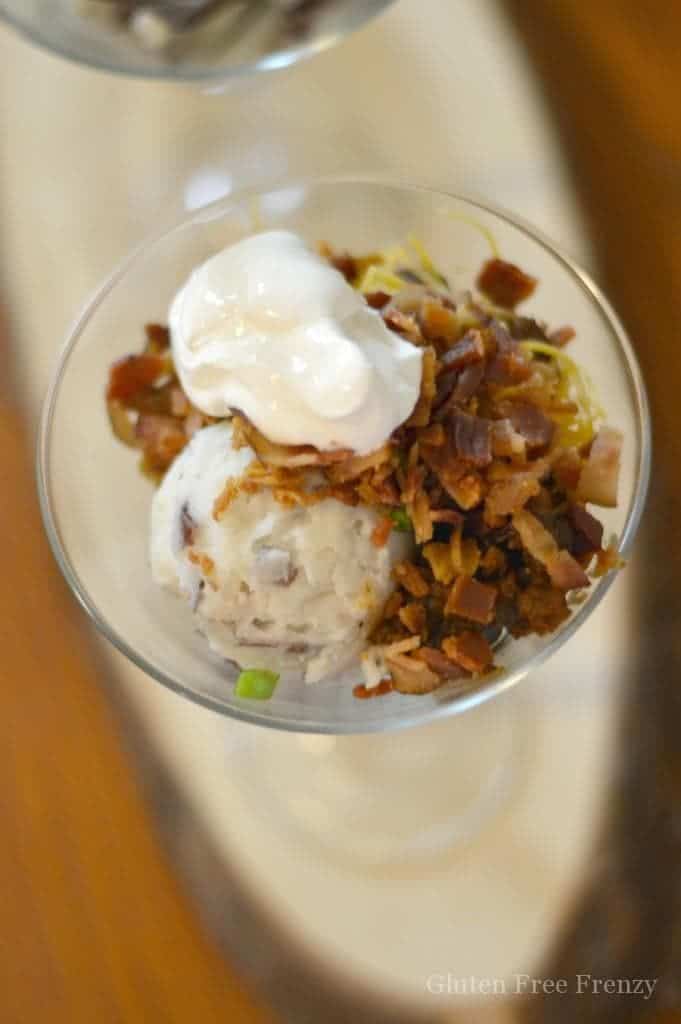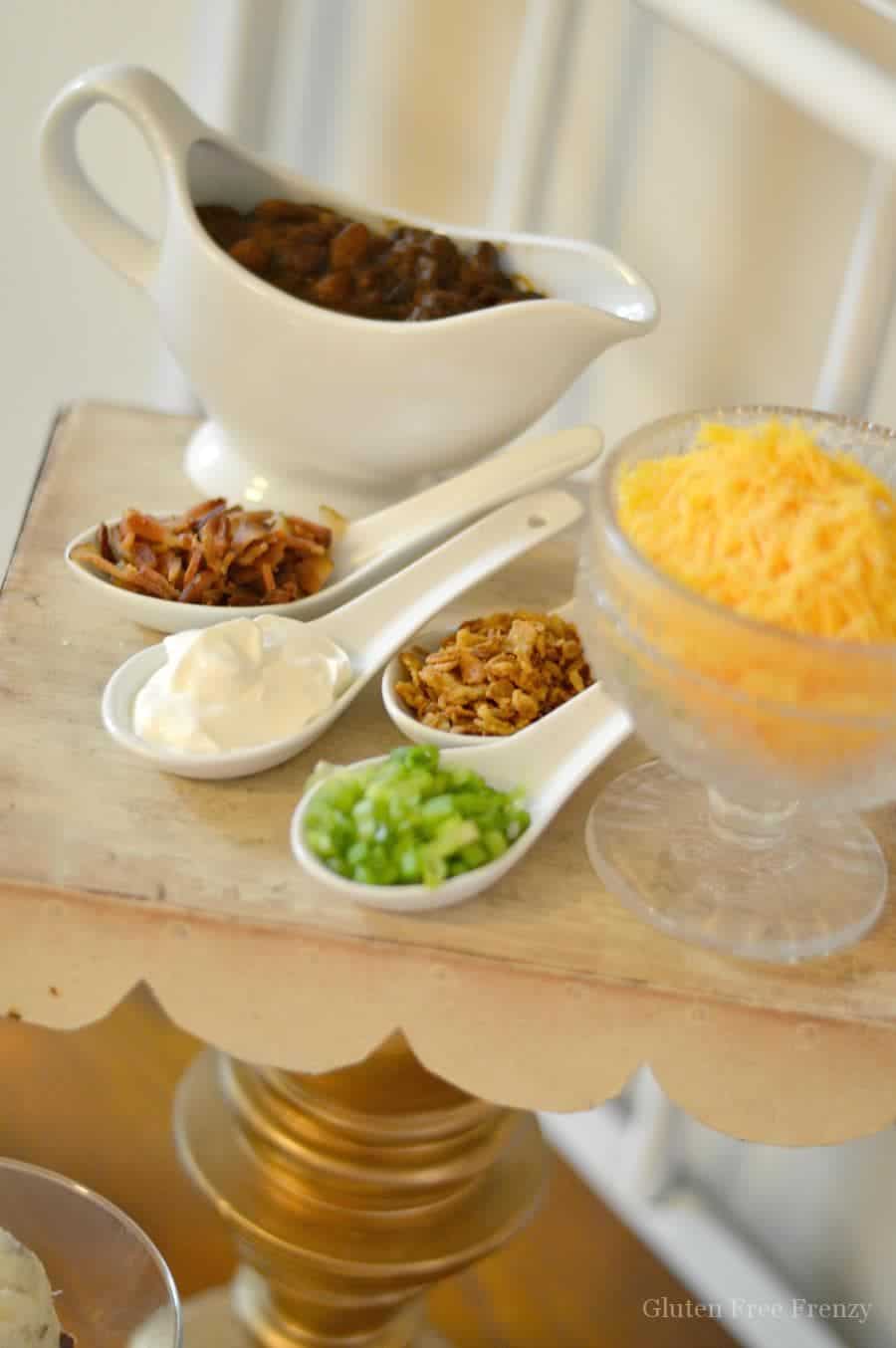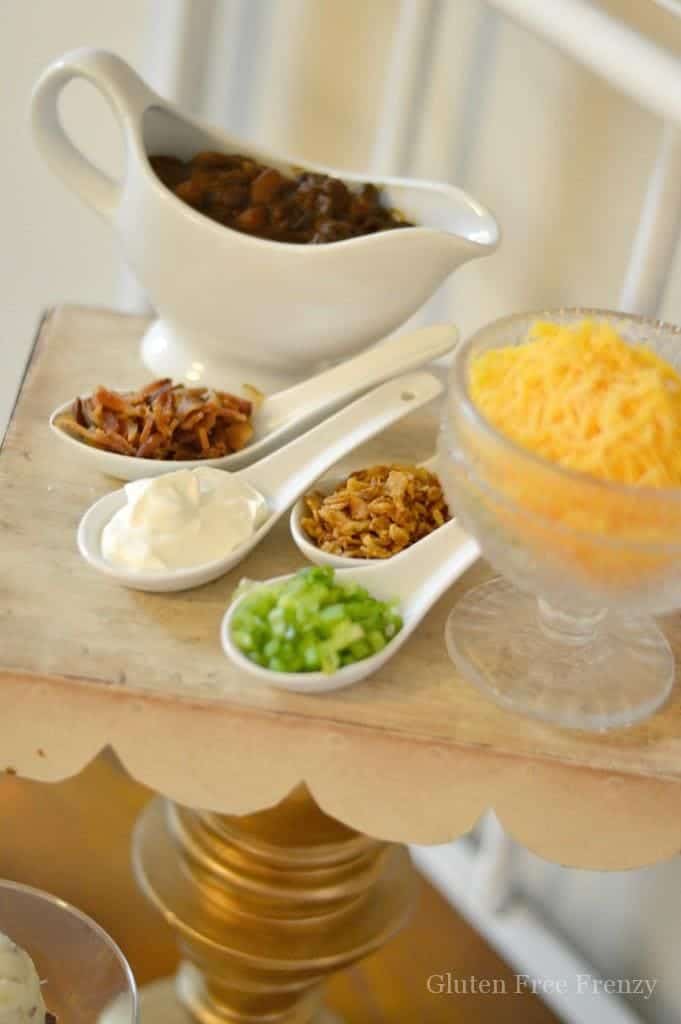 Here are some of our favorite mashed potato bar toppings:
Homemade chili
Crumbled bacon
Chopped chives
Shredded cheese
Olives
Sour cream
Corn
Peas
This is just one of the many DIY food bar ideas. You can do anything from sweet pancake or waffle bars to savory chili or pasta bars. No matter which route you decide to go, just have fun. Food really can be so much fun!