These gluten-free Dr Pepper cupcakes are so delicious and will knock the socks off of all Dr Pepper soda fans! 
Our gluten-free Dr Pepper cupcakes are topped with decadent Dr Pepper frosting that really seals the deal on this tasty dessert.
I had to make these gluten-free Dr Pepper Cupcakes for my amazing husband who is my biggest fan. I racked my brain of something special I could do for him for his birthday and decided on these bad boys.
He is always so thoughtful in making things he knows I will love, like this 15-minute dinner hash. He is so considerate of my gluten-free dietary needs and has been making gluten-free pancakes for me every weekend for the last nine years…such a good guy!
While I prefer to cook over bake, I have to say that these gluten-free Dr Pepper cupcakes turned out fabulous! The flavor was perfectly reminiscent of classic Dr Pepper soda. Plus, they were moist and delicious. Everyone at his work loved them and no one even knew they were gluten-free.
I truly believe that a good gluten-free dessert is one in which nobody can even tell the difference…it's just that good! That's why my mom and I first created our cookbook, Gluten-Free on a Budget. We wanted to show everyone that gluten-free could be show stopping and something for all to enjoy.
If you like these, then you are sure to like our warm gluten-free apple cider cupcakes. They are a huge hit especially during the cooler fall months. I love to serve them with cold apple cider for Thanksgiving.
Here are some other great cake recipes if you like these Dr. Pepper cupcakes: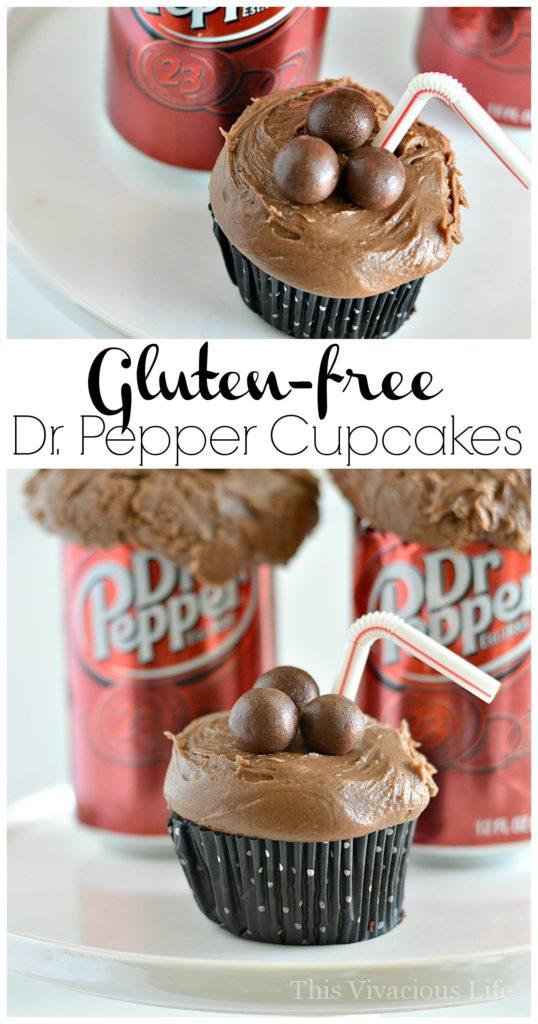 Gluten-Free Dr Pepper Cupcakes
Ingredients
1 (16-21 oz.) gluten free chocolate cake mix
3 eggs
1 C Dr. Pepper
1/2 C melted butter
For Dr. Pepper frosting: 1/3 C Dr. Pepper, 1/2 C butter, 6 T cocoa, 1.5 lbs powdered sugar
For chocolate truffle balls: 2 bars of semi-sweet baking chocolate, 1 (8oz.) package of cream cheese
Instructions
Preheat oven to 350°
For the cupcakes, mix cake mix, eggs, 1 C Dr Pepper and 1/2 C melted butter together
Pour into 12 paper lined cupcake tins
Bake at 350 degree for 12-15 min
Once cooled, frost with Dr Pepper frosting below
Cut the top off of Dr Pepper cans and gently place frosted cupcakes inside
Please note the tops of the cans are VERY sharp
For the frosting, bring 1/3 C Dr. Pepper, 1/2 C butter, 6 T cocoa to a boil
Pour the hot mixture over the powdered sugar and mix well
Add Dr Pepper to thin frosting as needed
Frost cooled cupcakes
For the truffle balls, beat cream cheese until smooth and soft in one bowl
In a small saucepan melt the chocolate slowly
Combine chocolate and cream cheese and mix well
Refrigerate until firm then remove and shape into balls
Top each cupcake with a few to look like bubbles
https://www.thisvivaciouslife.com/gluten-free-dr-pepper-cupcakes/
If you like these cupcakes, be sure to try these…
Gluten-Free Apple Cider Cupcakes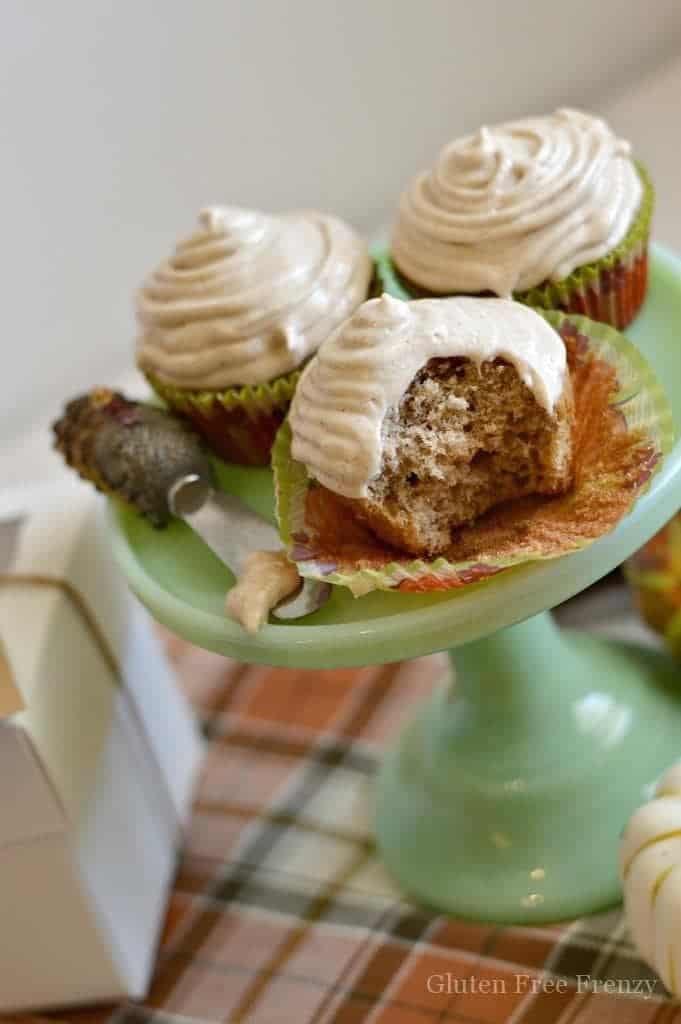 Groundhog Day Cupcakes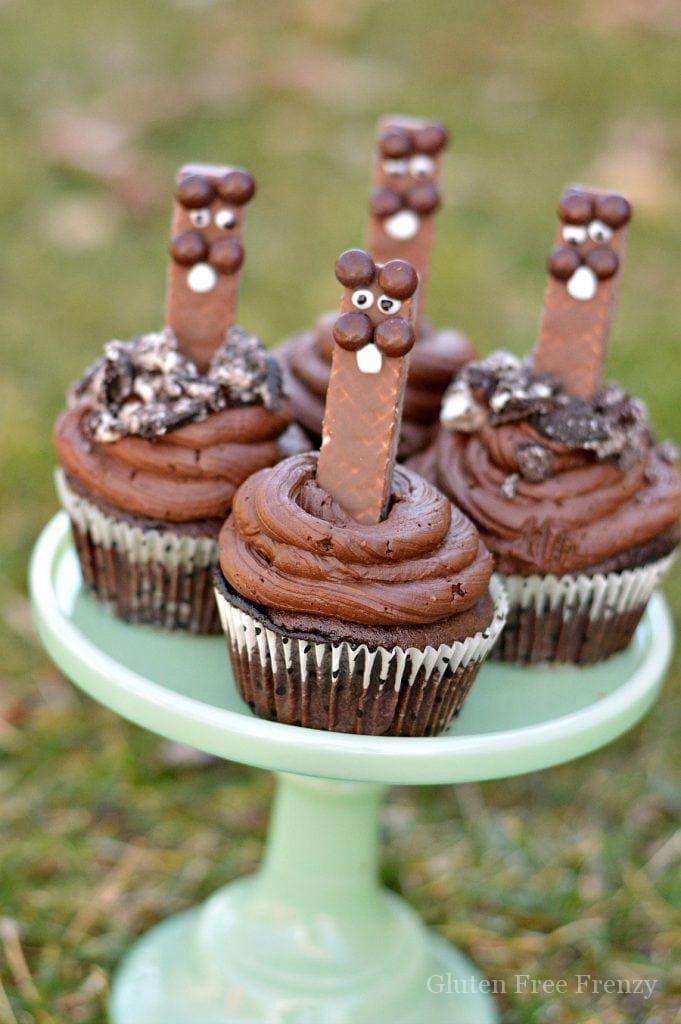 Mountain Dew Cupcakes
This post was originally posted back in 2014…