this post may contain affiliate links
These 4th of July drinks and mocktails are festive in red, white and blue and so easy to make! We've included our favorite festive non-alcoholic white sangria recipe that can be made in under 10 minutes and will be a crowd pleaser.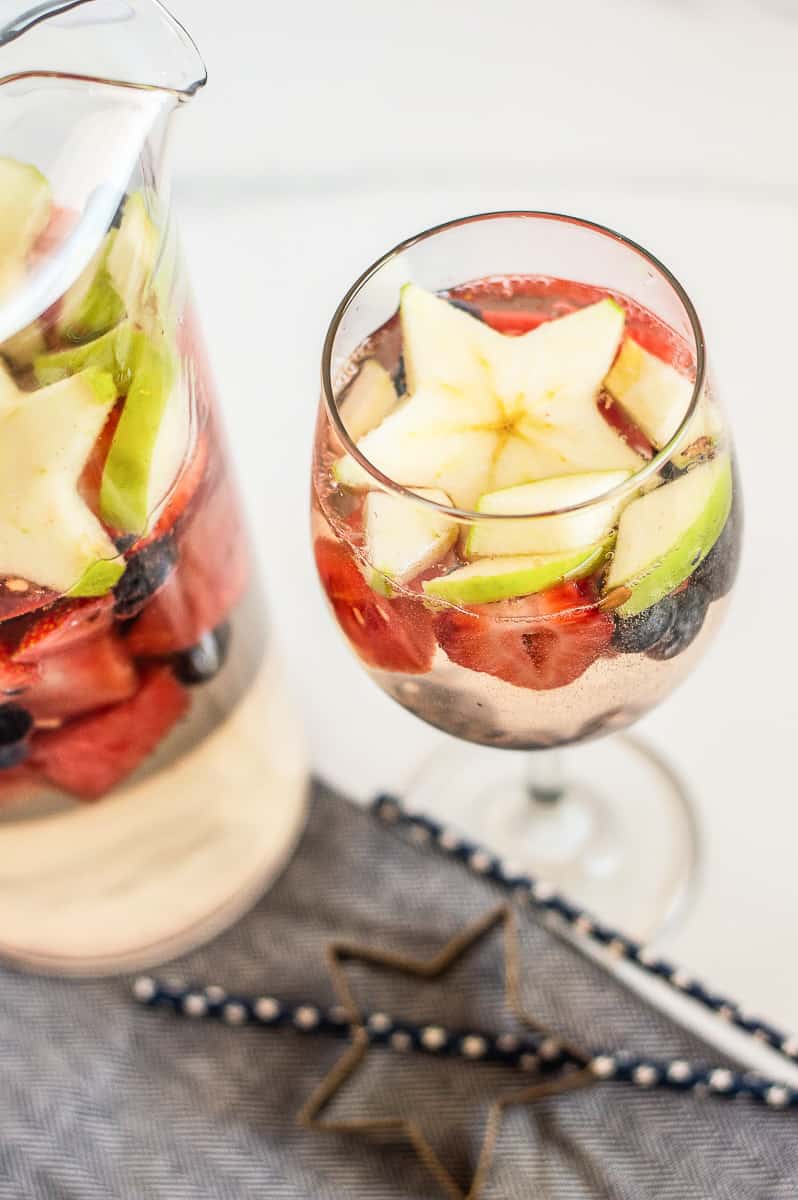 Red, Blue and White Mocktail
I've been wanting to make a white wine sangria for you guys for awhile now. Since it's the time for celebrating our countries freedom, I decided to make it a bit more festive with this recipe and our summer mocktails!
You could easily change out the strawberries and blueberries for lemons, pears and pineapple to keep it all white. To change up the red, white and blue theme you could also add raspberries and blackberries instead of watermelon and blueberries.
Be sure to check out all our 4th of July food ideas for great accompaniments. Or you could just give these gluten-free apple pie mason jars a try. They go great with this mocktail recipe and some fireworks!
More 4th of July Drinks
Our blue lagoon mocktail is a vibrant 3 minute non-alcoholic drink that everyone will enjoy.
Subscribe to This Vivacious Life
Receive a free e-book of Instant Pot recipes!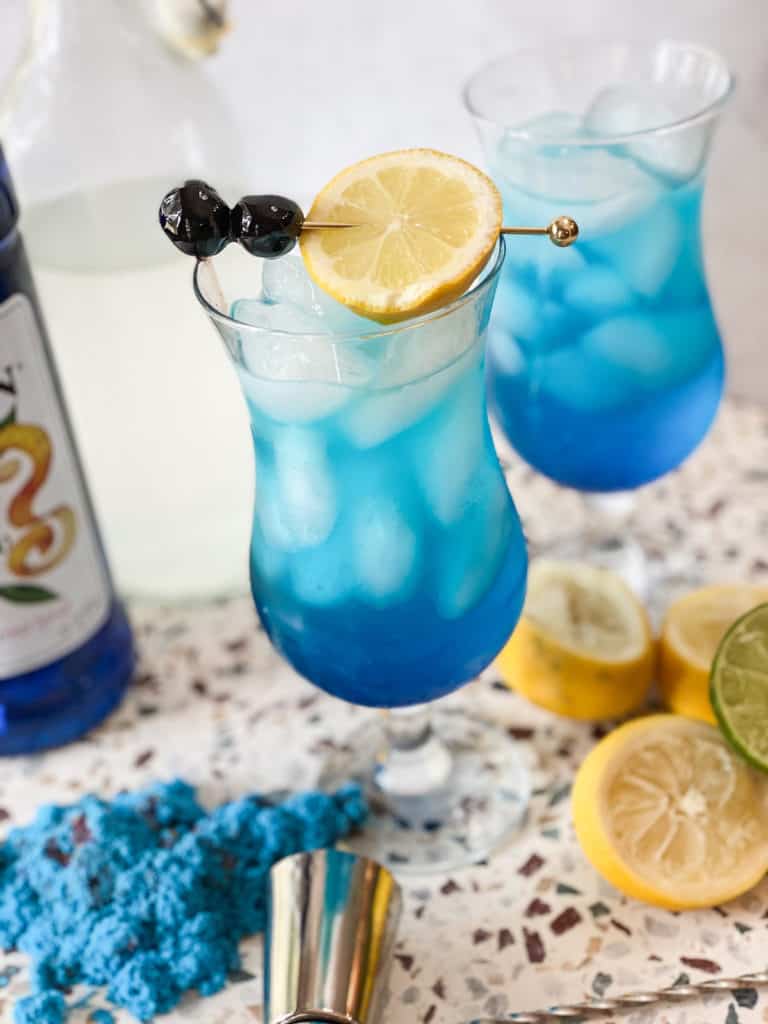 This Red, White and Blue Milkshake is a pretty but simple way to get you into the patriotic mood with layers of red, white and blue!
If you are looking for other non-alcoholic drinks for your kids (that can easily be spiked for the grown-ups) then give this Miami vice mocktail a try!
What better way to celebrate than with this fun Cat in the Hat Mocktail recipe? You will have fun creating it and your children are going to love drinking these mocktails for kids! I love those win/win situations.
Virgin Daiquiri Recipe. Introducing to one of the easiest, most refreshing mocktails that is perfect for children and adults alike. This almost healthy virgin daiquiri is made in the blender and easy to mix and match with different frozen fruits and different holiday seasons.
Fruity lime and ginger beer mocktail with lots and lots and lots of fruit.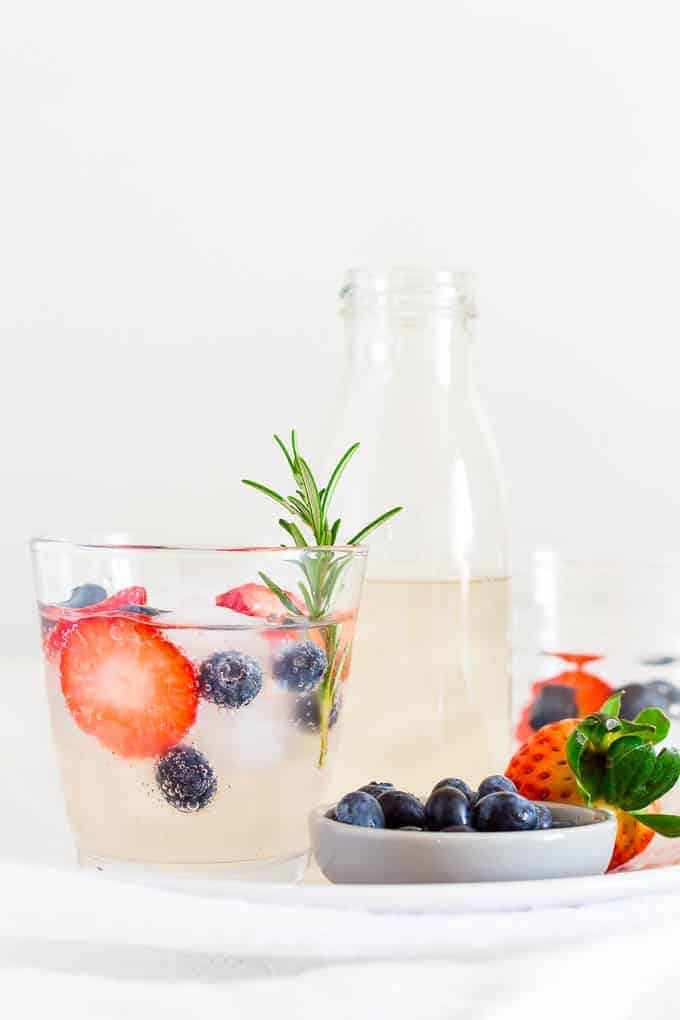 Choose a healthy drink for the 4th of July by making this delicious patriotic sparkling water drink recipe. If you are like, me, you enjoy something nice and cold to drink on a warm summer day.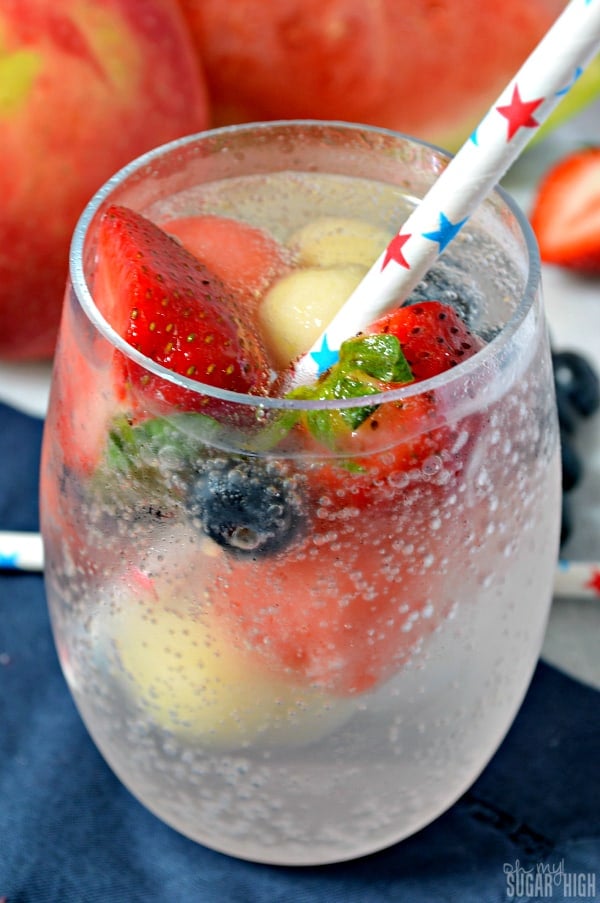 Your frosty tropical cocktail favorite made without the alcohol and right in a blender with just 3 real ingredients! Virgin Banana Daiquiris that are gluten-free, vegan, and sugar-free you and even the kids can enjoy this healthy recipe!
Our 5 MINUTE creamy, fruity non-alcoholic pina colada mocktail is perfect for summer! It has all the flavors of the beach but none of the booze. Everyone will love it and can enjoy it together too.
And we also love the idea of these other 4th of July drinks…
coconut cream blue raspberry slushy
Festive and Fun Patriotic mocktail
red, white and blue vitamin water