Summer mocktails are the ultimate drink experience! These drinks have more pizzaz than soda or flavored water but none of the alcohol that cocktails contain. So you can drink up without worrying about the after affects.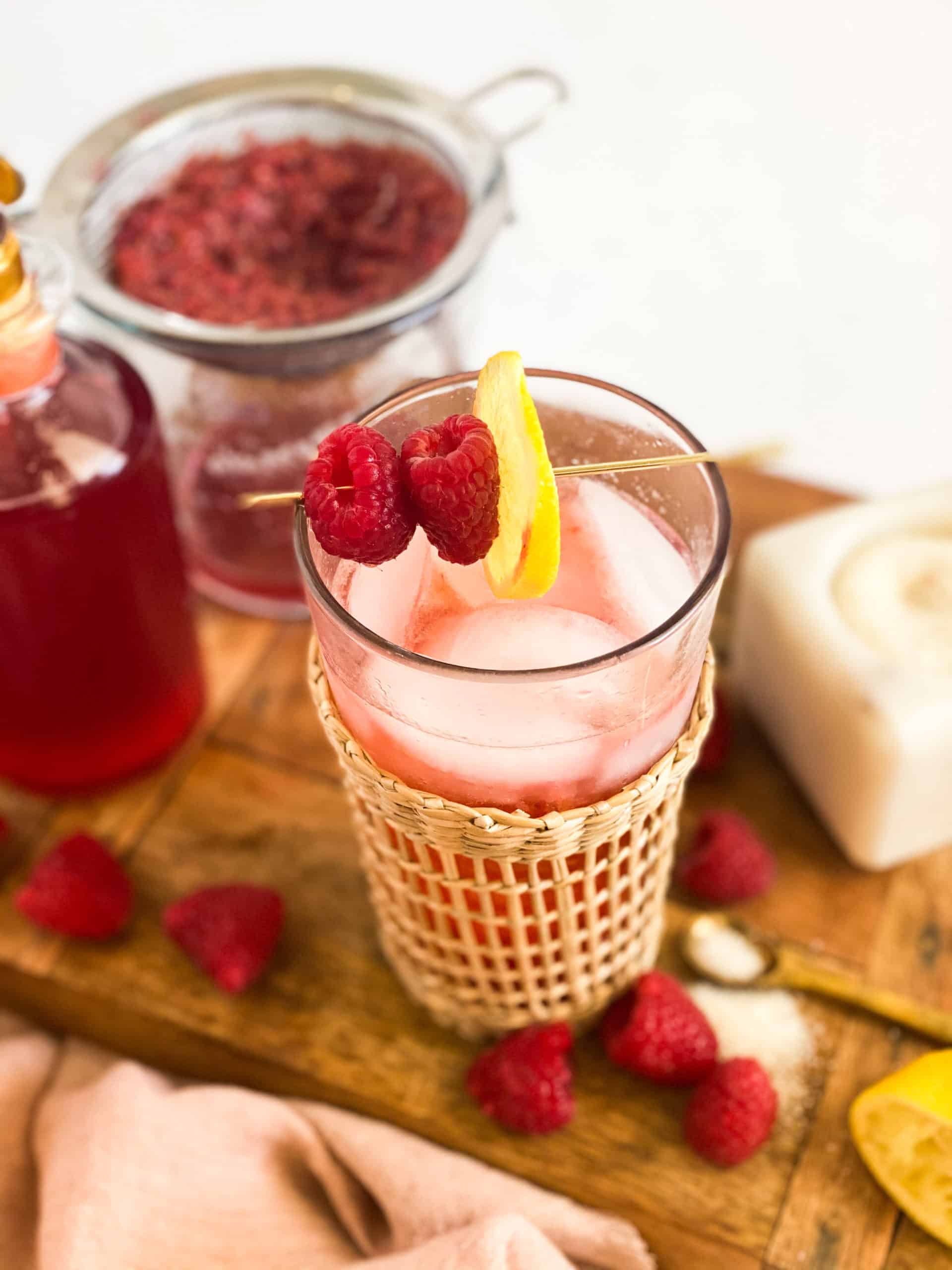 Use our raspberry simple syrup to create this easy and delicious and fresh raspberry mocktail.
You can get creative with this recipe and use any of these simple syrups…
Our blue lagoon mocktail is a vibrant 3 minute non-alcoholic drink that everyone will enjoy.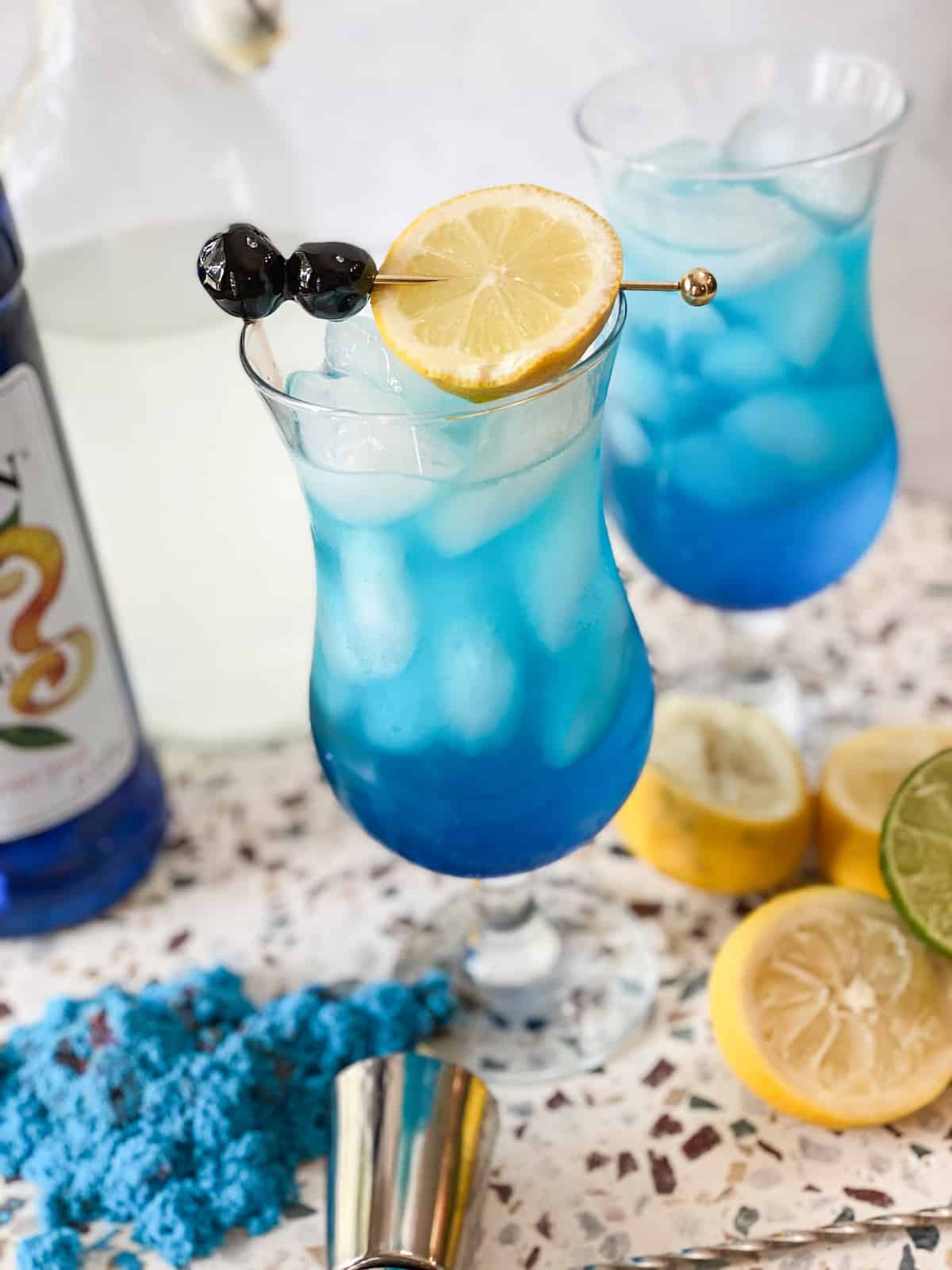 This 5 MINUTE creamy, fruity non-alcoholic pina colada mocktail is perfect for summer! It has all the flavors of the beach but none of the booze. Everyone will love it and can enjoy it together too.
Subscribe to This Vivacious Life
Receive a free e-book of Instant Pot recipes!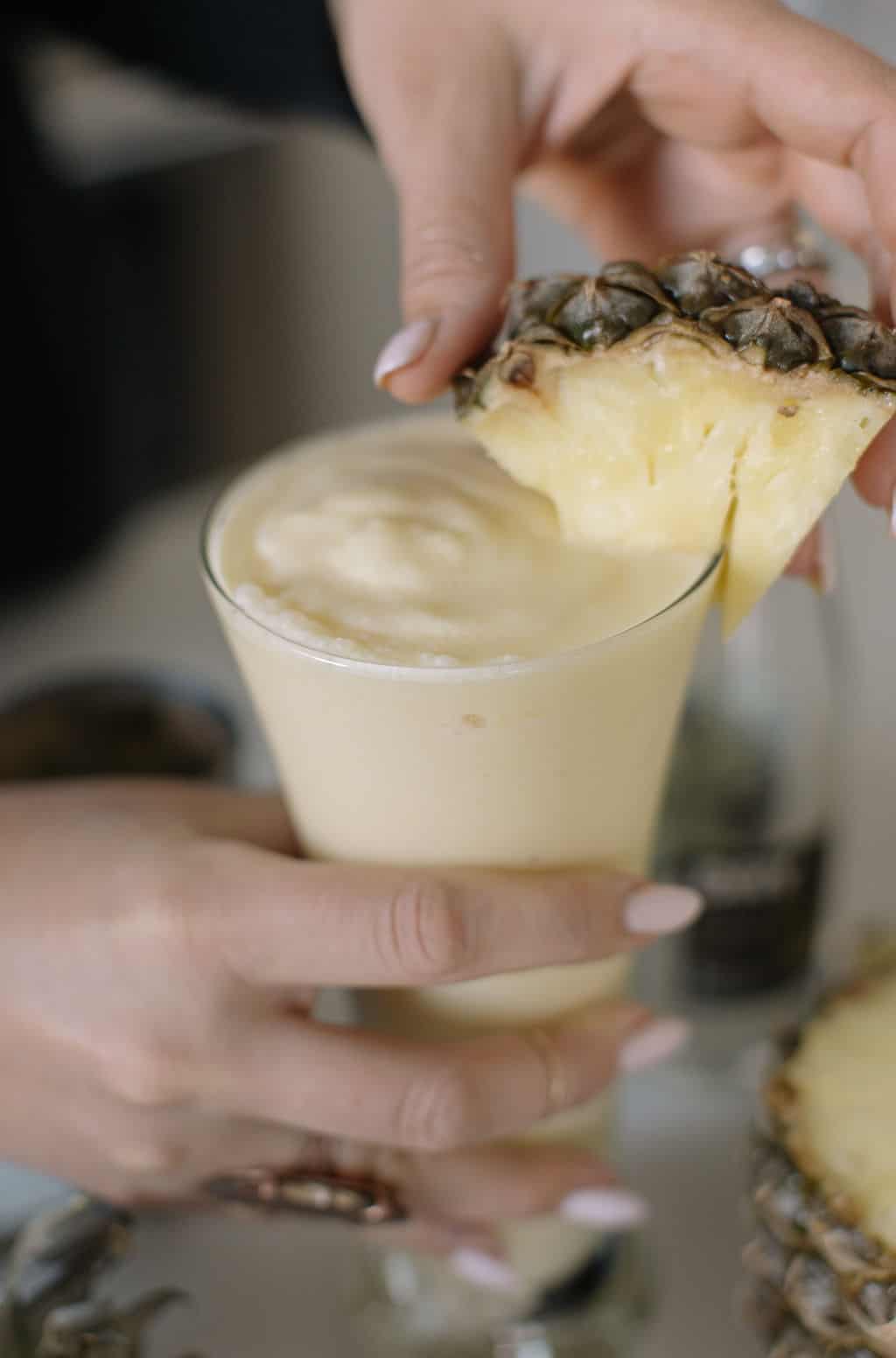 This 5 MINUTE non-alcoholic virgin margarita mocktail is so good and nobody will be able to taste the removal of tequila. This is as flavorful as it gets!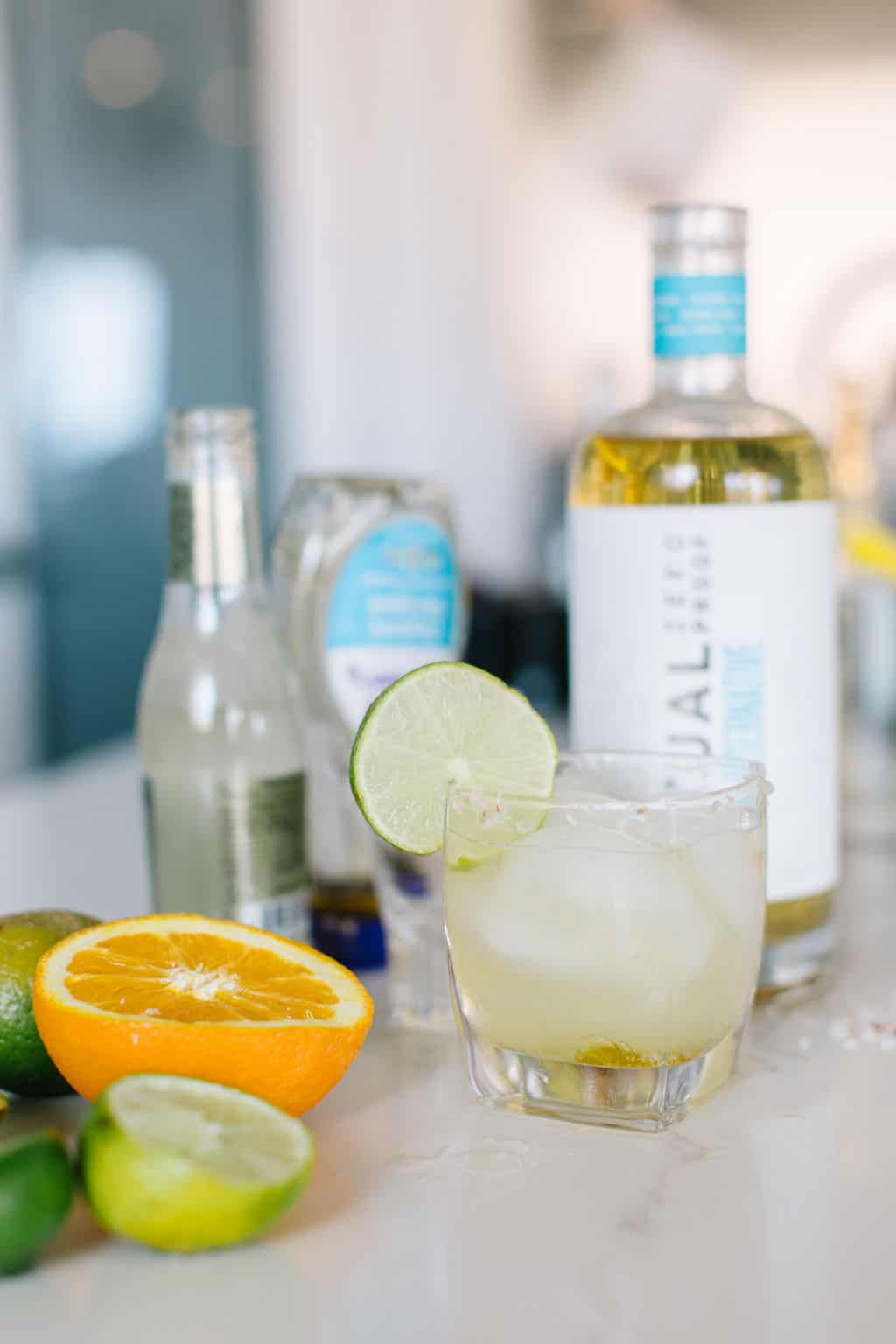 This virgin mojito mocktail is refreshing and easy to make. Just a few simple ingredients.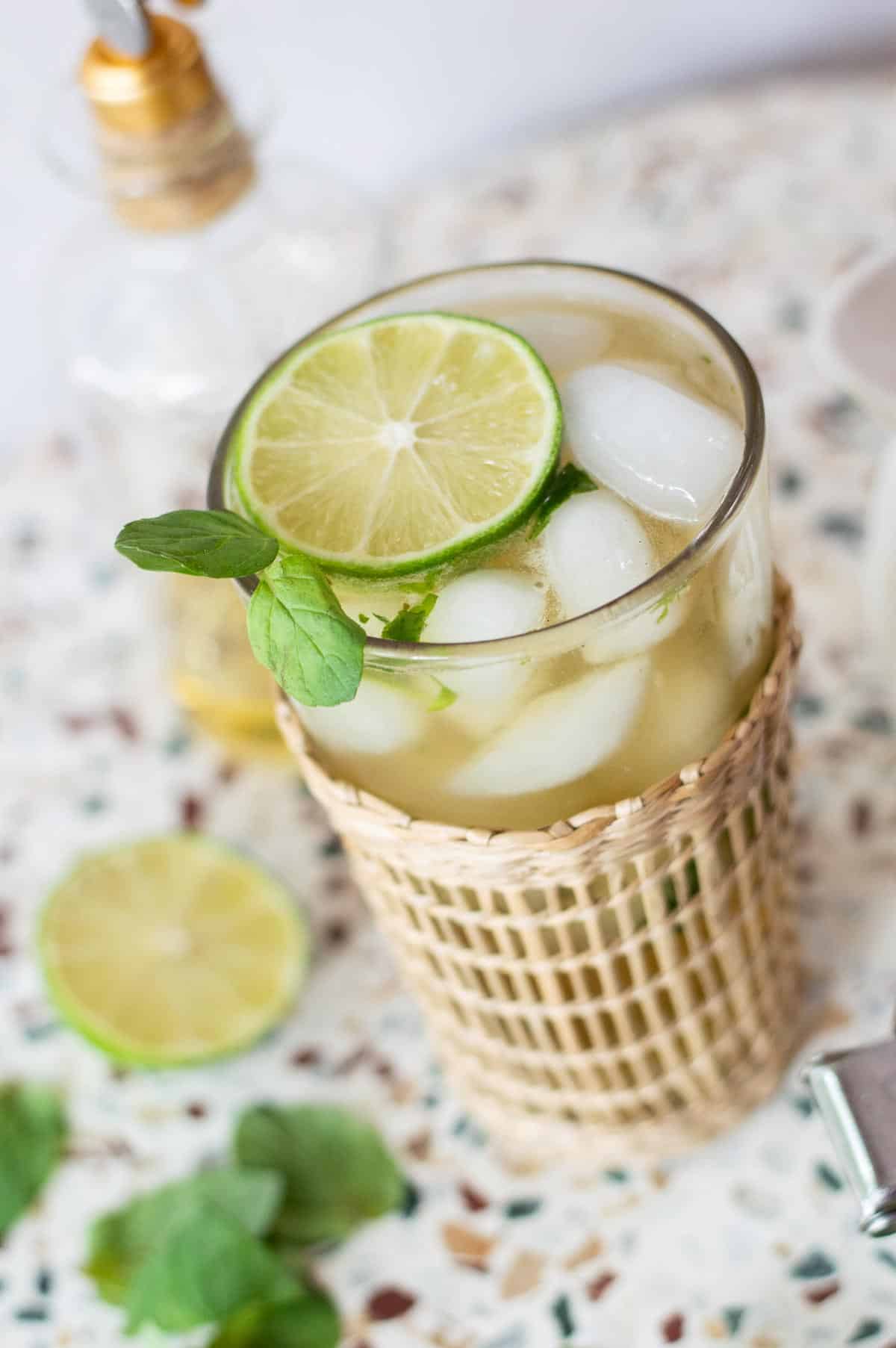 This Cucumber Lime Mocktail, that was featured at our Succulent Baby Shower is the perfect way to celebrate the mommy to be in your life. It is fresh, modern and full of simplistic beauty that she will love!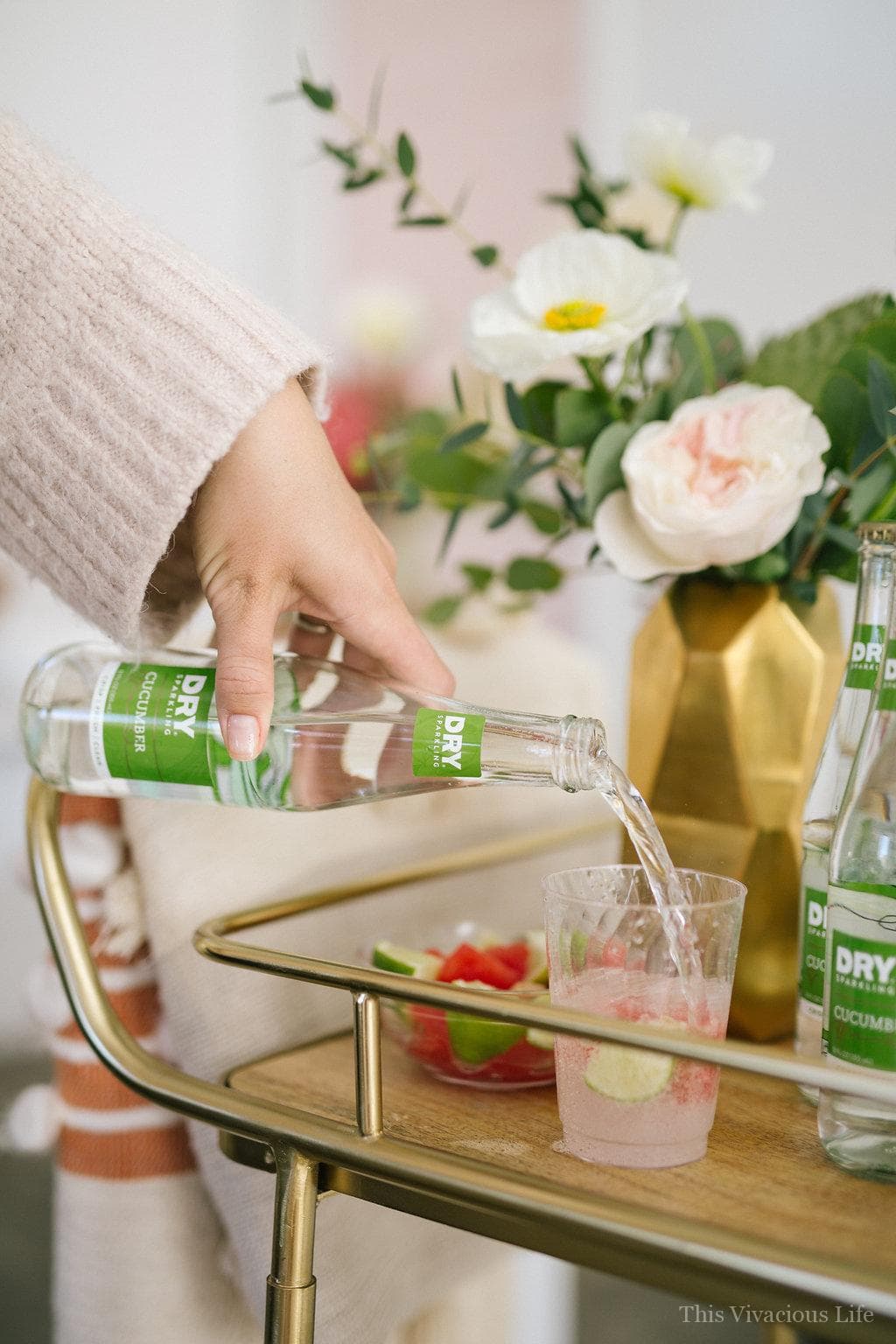 This blackberry lemonade with sage is the perfect combination of sweet, tart and earthy flavors. It's easy to make and so delicious!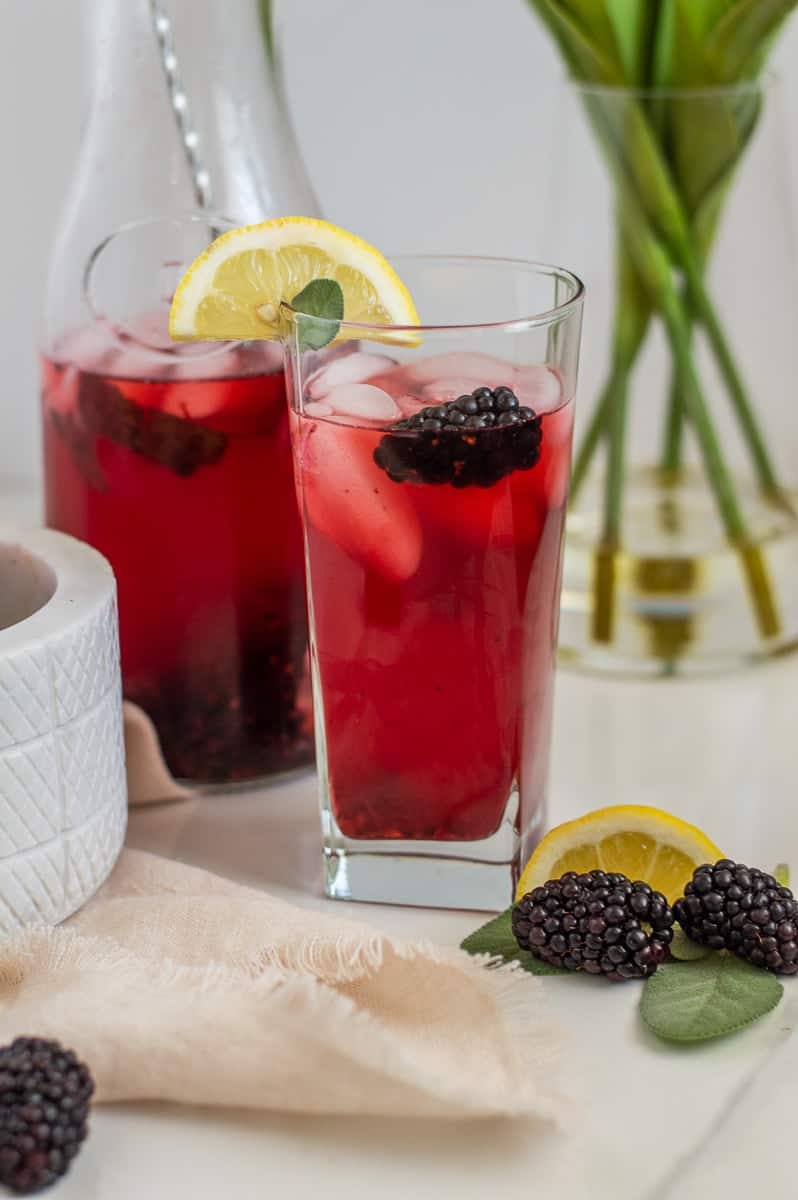 This strawberry basil margarita mocktail is so summery and fresh and only requires THREE inredients! We featured it in our Valentines Mocktails and it is still one of our favorites.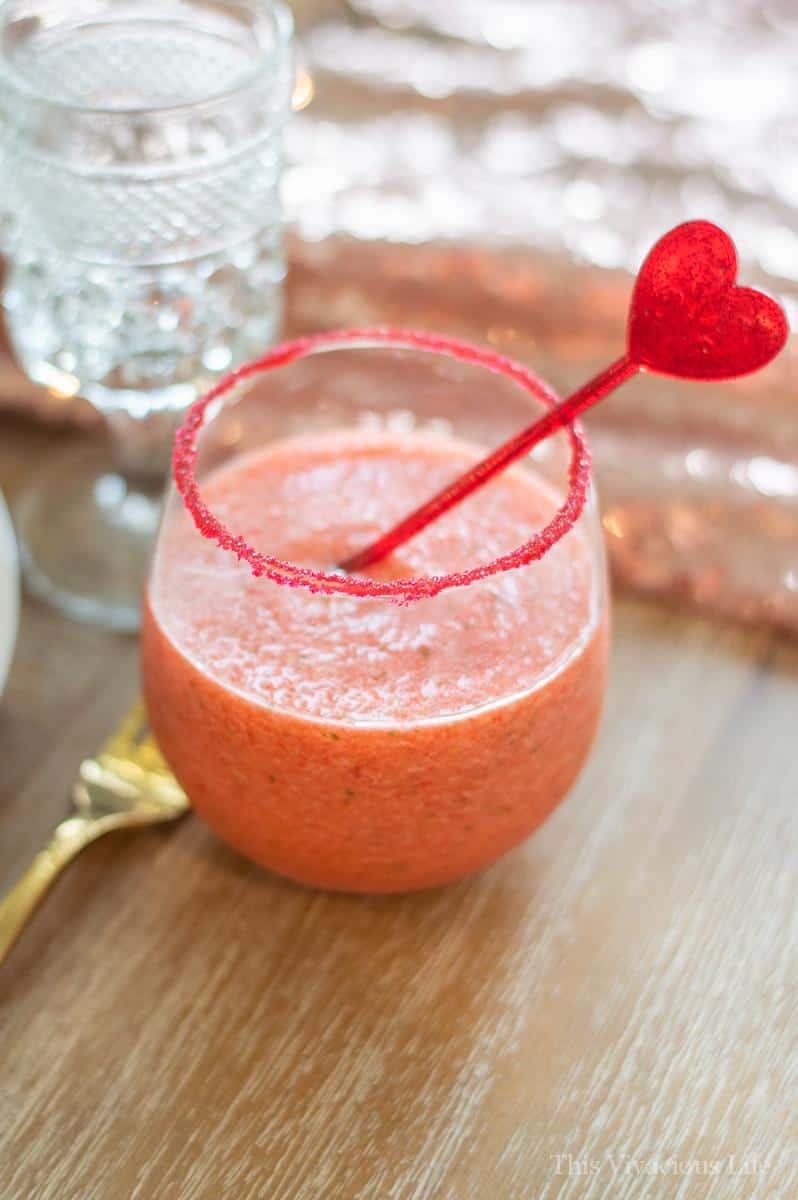 Want something savory instead of sweet? Our non-alcoholic Bloody Mary mocktail is made with fresh tomatoes for optimal flavor. Don't worry though, you can also make it with good tomato juice. It is a savory drink that almost looks like a full meal with all the delicious garnish and believe me, nobody will mind that!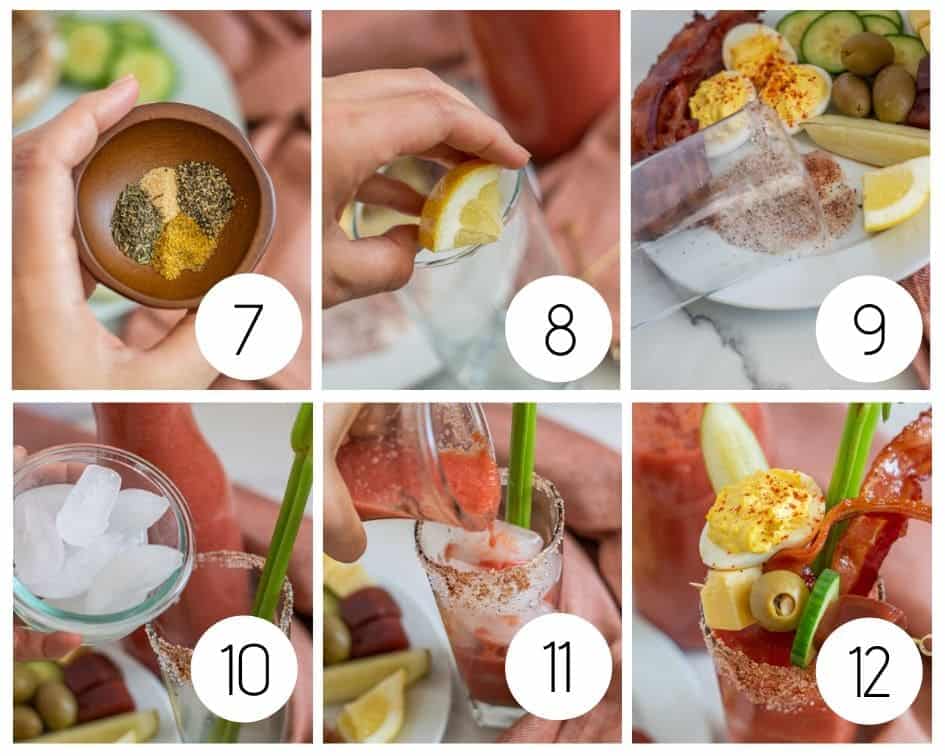 Making a non-alcoholic mimosa mocktail couldn't be easier! With just two delicious ingredients and less than two minutes, you are off to a great start to your morning or girls brunch.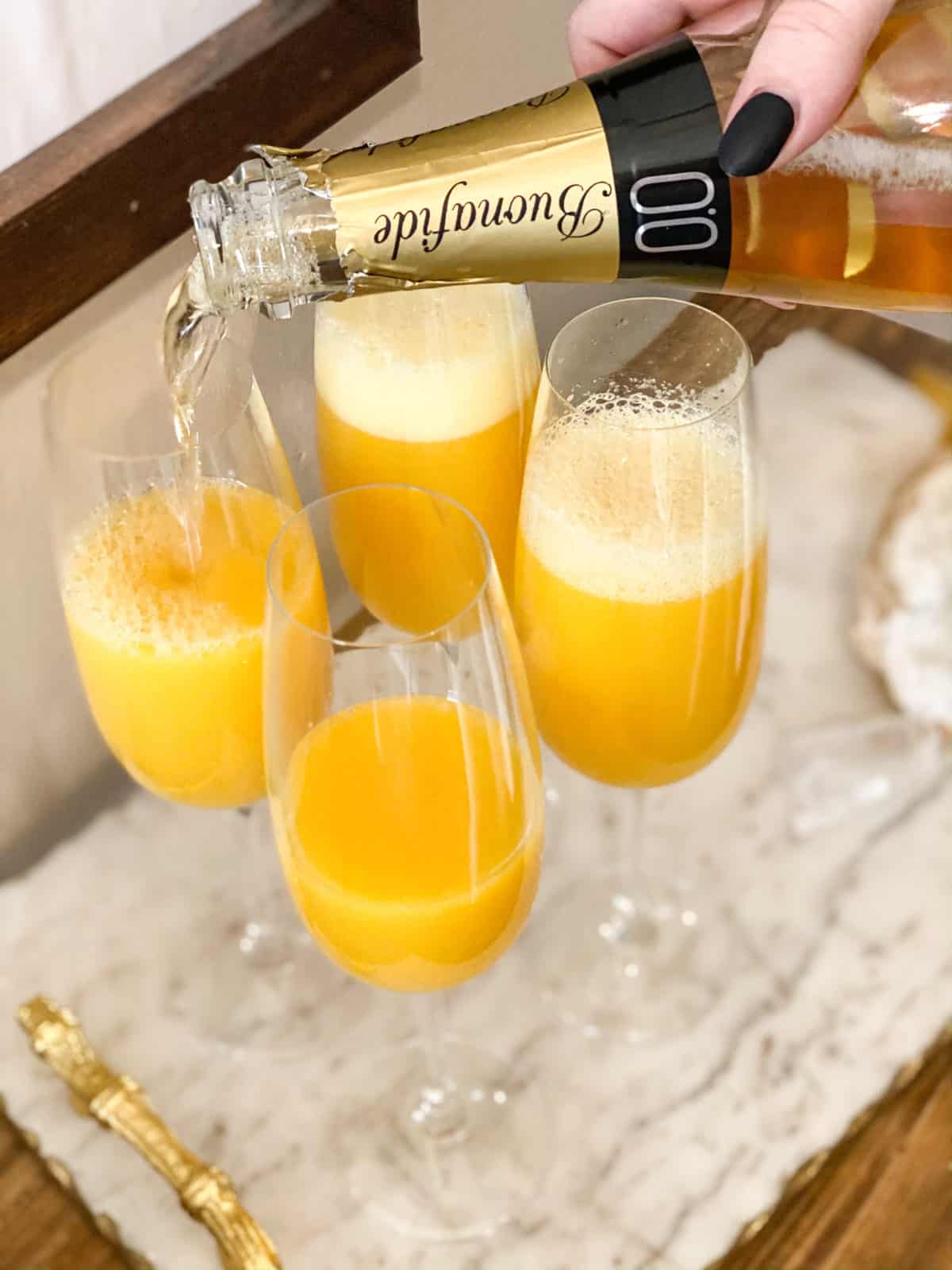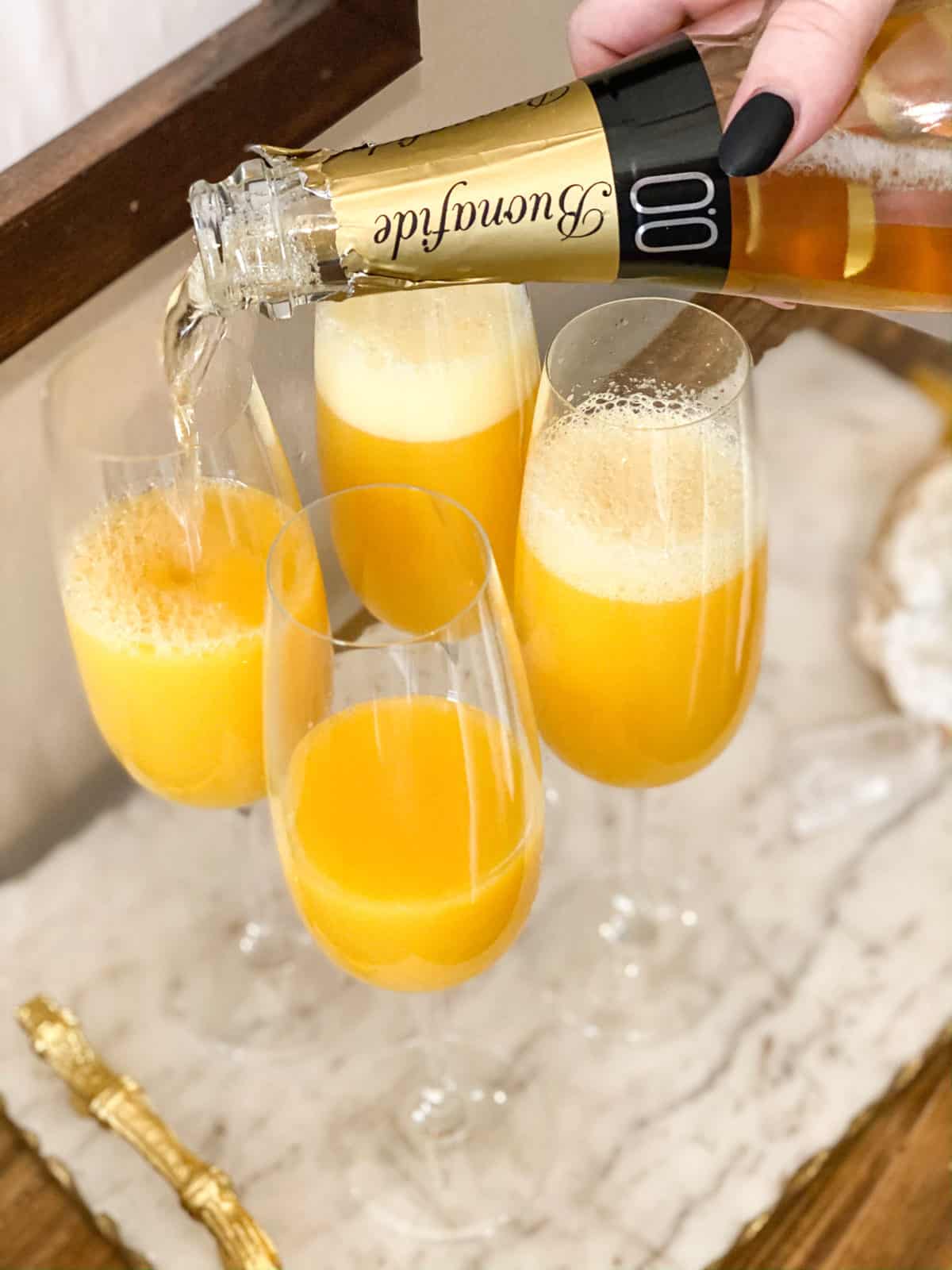 This non-alcoholic vodka and dirty martini mocktail recipe is sure to please any palate. There are only three ingredients and a few simple steps to make this soft cocktail come together.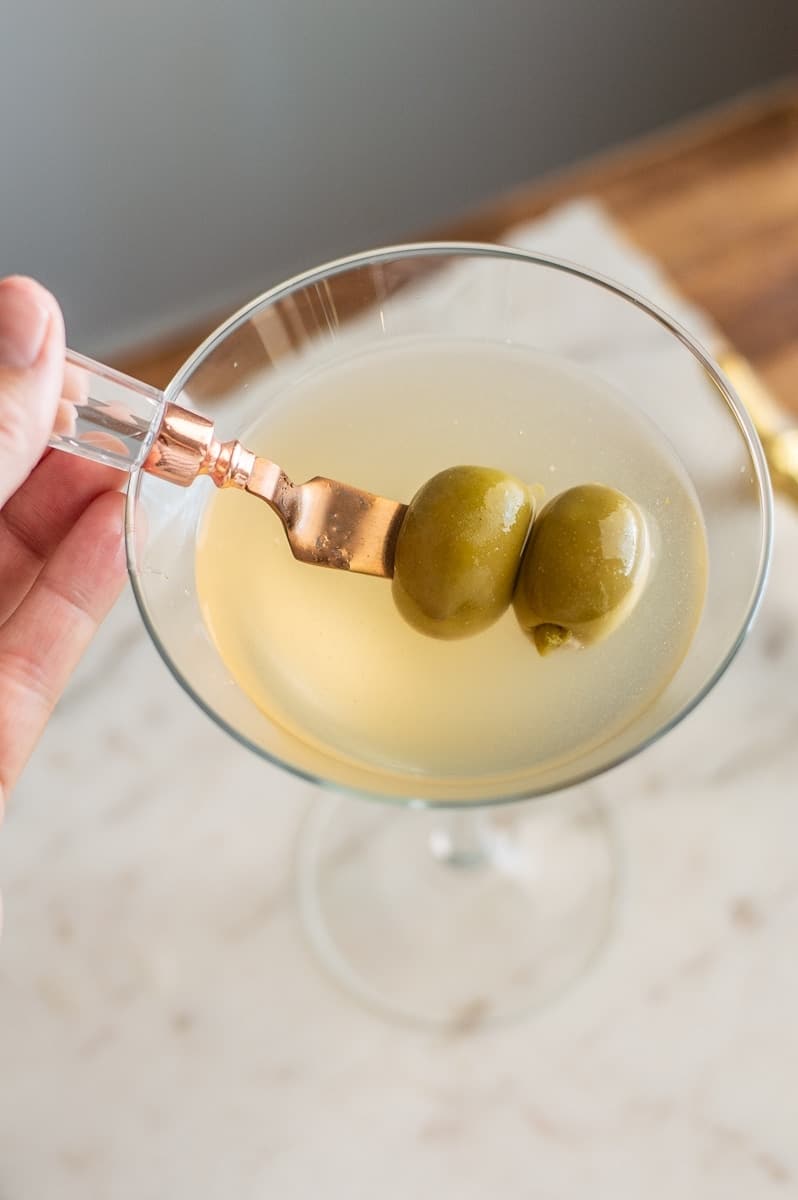 This three ingredient non-alcoholic gin and tonic is going to be your favorite summer dry cocktail. This mocktail is refreshing and takes only minutes to make.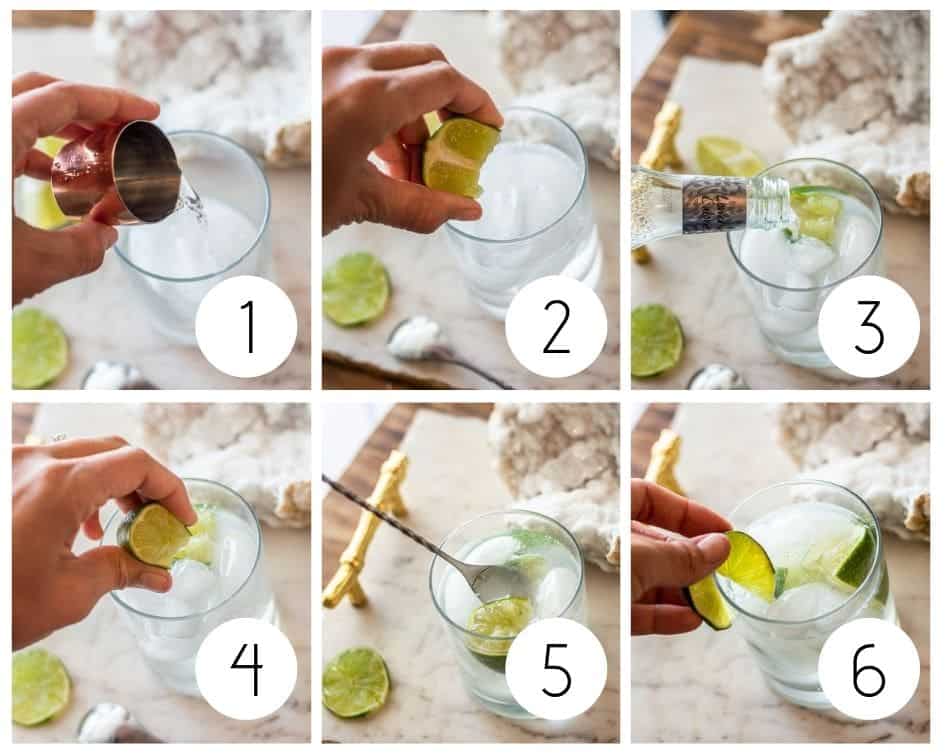 Our lavender lemonade and limeade drinks are both so refreshing and perfect for any summer gathering! Both take less than 5 minutes to make and even the kids will love them.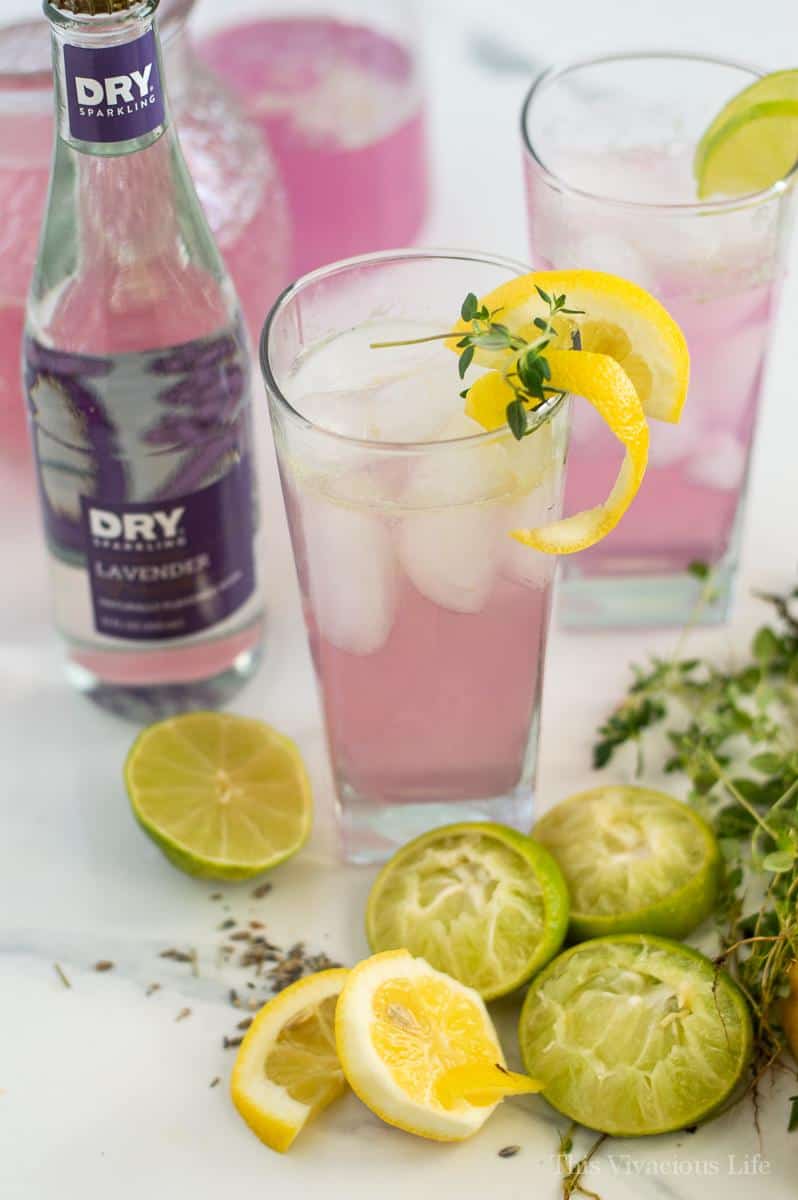 This non-alcoholic prosecco drink with pomegranate and cranberries is the perfect mocktail to serve at any gathering! It not only looks gorgeous but has great flavors as well. Plus, it only takes a few minutes to make.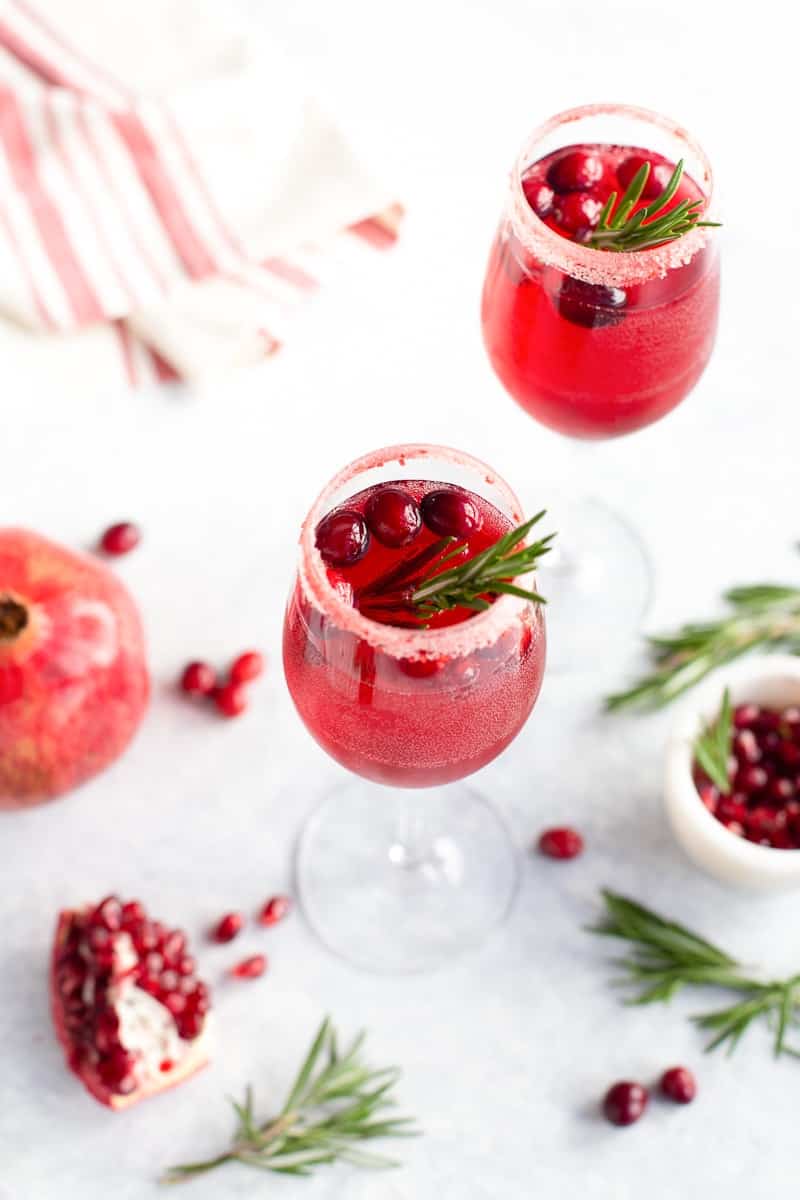 More Easy Summer Mocktails
Coke icee is a summer past time classic! It's so easy to make at home and maybe add a few embellishments to make over the top gourmet!
This refreshing sweet and tart Whiskey Sour Mocktail has all the flavor and none of the alcohol! Enjoy this classic cocktail in this delicious non-alcoholic version.
Raspberry mojito is a refreshing sugar-free non alcoholic drink for party or for every day! You will get citrus zesty note, sweet and fresh raspberry taste and sweet honey aftertaste.
Moreover, this raspberry mojito has such a vibrant red color from natural raspberries!
Looking for some bubbly to sip on? Well, look no further because I have the perfect Cranberry Mocktail recipe for you.
This Mocktail has the perfect balance between bubbles and sweetness. The cranberry juice gives it that kick a tartness. The ginger ale and orange juice offset it with a good amount of sweetness. My recipe yields at least 15 servings, so it's perfect to put in a large punchbowl and watch all of your guests enjoy!
This Non Alcoholic Sangria Mocktail is colourful, fun, easy to make, refreshing and perfect for any time of the year! This family-friendly drink is just the thing for entertaining and can be made ahead of time so guests can help themselves as they arrive.
This easy, creamy Green Grasshopper Mocktail is non-alcoholic version of the famous Grasshopper drink (cocktail). Made with white chocolate and mint flavors, it's a fun drink for kids
Shirley Temple Mocktail Recipe: Sweet, fizzy and oh so refreshing! This gorgeous non alcoholic drink only requires 5 ingredients!
And this Shirley Temple drink recipe does not disappoint even the adults!
This cranberry lime sparkler is not only festive, but super easy to pull together while making it look like you put in some serious effort.
Our ginger beer mocktail is the perfect mocktail for a special occasion. It is fun to serve during the holiday season, playing into that ginger flavor, and has quickly become one of our favorite drinks around here.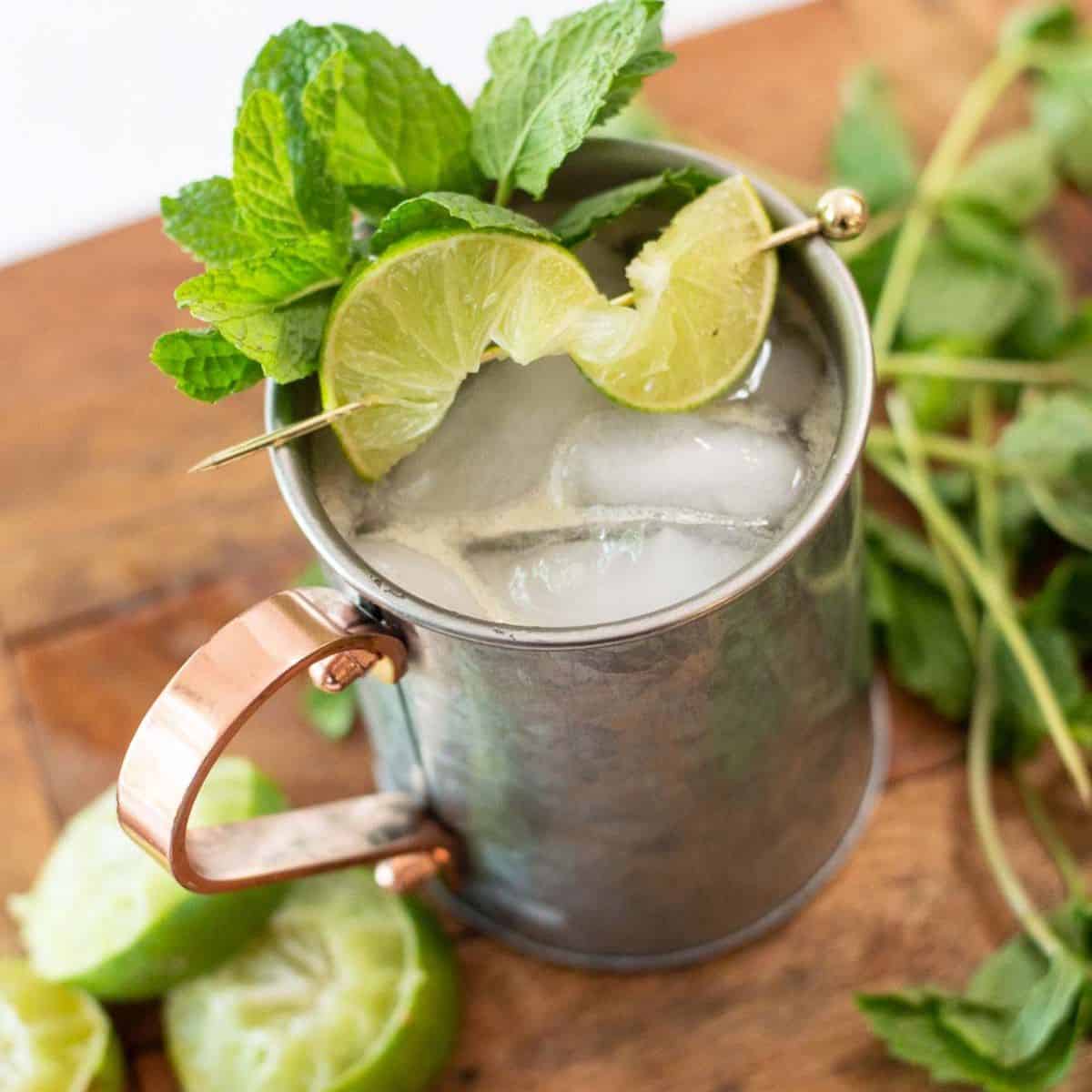 Now that cherry season is in full swing, I thought a variation of that classic drink recipe would be just as refreshing as the original. Sweet cherries & homemade cherry syrup are stirred together with bright lime juice and club soda. Easy, simple, and non-alcoholic, this cherry-lime rickey is perfect for sipping on the porch while enjoying a sunny day.
Watermelon smoothies are SO tasty and whip up quickly. My mom has been making them for me since childhood says Wow, it's Veggie?!
This Blueberry Mojito is tasty and oh so simple to make with just 6 ingredients! The blueberries add a lovely colour and twist to the classic cocktail. So ramp up the fun at your drinks parties with some stunning Blueberry Mojitos.
We hope you love these summer mocktails as much as we do! Which one will you be making first?