These gluten-free caramel apple pear mason jar pies are perfect for summer and especially for the 4th of July!Yum, our gluten-free caramel apple pear mason jar pies have all the summer flavors you love in personal size containers.
Not only are these gluten-free caramel apple pear mason jar pies delicious, they are great for serving a crowd. You can even enjoy this dessert knowing you will have minimal clean up thanks to the individual serving jars. These are just the right size to serve up to all your friends and family at the next BBQ you host.
Do you remember those long summer days of your childhood? How about the flavors that make you remember every moment? I am pretty positive that these flavors will bring all those memories flooding back for you as they did for me.
While they are gluten-free, nobody would every know. The buttery, flaky crust is just like grandmas and thanks to Glutino perfect pie crust, you can prepare it easily. We loved it on our razzleberry pie too.
I used the mason jar lids to cut out perfect rounds for each jar (get your ball mason 4oz jelly jars with lids cheap here). You can roll the rounds out a bit thinner for overhang or keep them thick like we did.  
I couldn't resist punching out little flowers for some of the pie crusts. This is easy to do with mini cookie cutters. I will say that no matter how you choose to top your pie crust rounds, brushing them with butter before baking is the key to perfectly golden crusts. Plus, the flavor is fantastic!
If you want to save time, then make a big batch of pie crust and freeze some for later use. This is an easy recipe to make by just pulling out your frozen pie crust, thawing then rolling it out.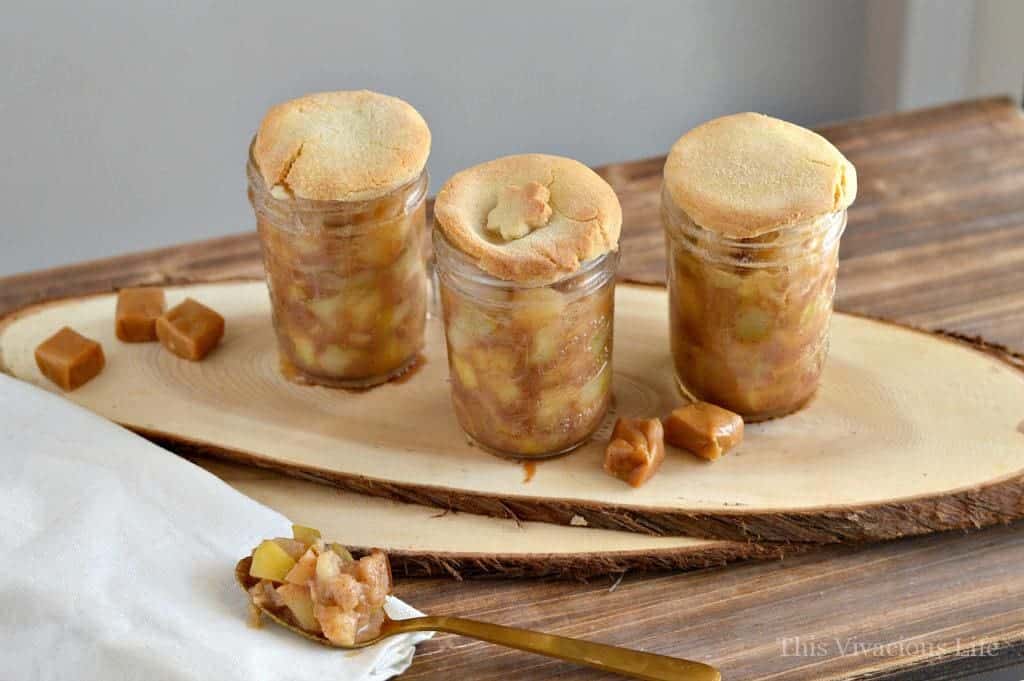 These really are such a fantastic summer dessert because they make for such festive flavors you remember from summer days as a kid. Plus, they are something everyone will enjoy, both kids and adults!

Gluten-Free Caramel Apple Pear Mason Jar Pies
Ingredients
4 mini (4 oz.) mason jars
3 apples, diced
2 anjou pears, diced
3 T butter
1 tsp. cinnamon
1/4 tsp. nutmeg
1 T cornstarch
1/3 C sugar
8 gluten-free caramel squares
Glutino Perfect Pie Crust, prepared and ready to roll out into discs
1 T butter for brushing pie tops
Instructions
Preheat oven to 350°
In a frying pan, melt 3 T butter
Add the diced pears, apples, cinnamon and nutmeg then cook 3-4
Add the sugar and cornstarch and cook 3 minutes longer or until fruit is just softened (but not too soft!)
Spoon half the mixture into your mini mason jars then add a caramel square
Top with more apple mixture leaving 1/2 inch at the top so no spills happen
Tuck in one more caramel square close to the top
Roll out your prepared gluten-free pie crust and cut into round with mason jar lids
Place gently on the top of each filled jar
Brush the pie crust with a bit of butter
Bake 18-20 minutes or until pie crust is golden brown
https://www.thisvivaciouslife.com/gluten-free-caramel-apple-pear-mason-jar-pies/
If you like these recipes, be sure to try these…
Gluten-Free Caramel Chocolate Lasagna
Gluten-Free Apple Cider Cupcakes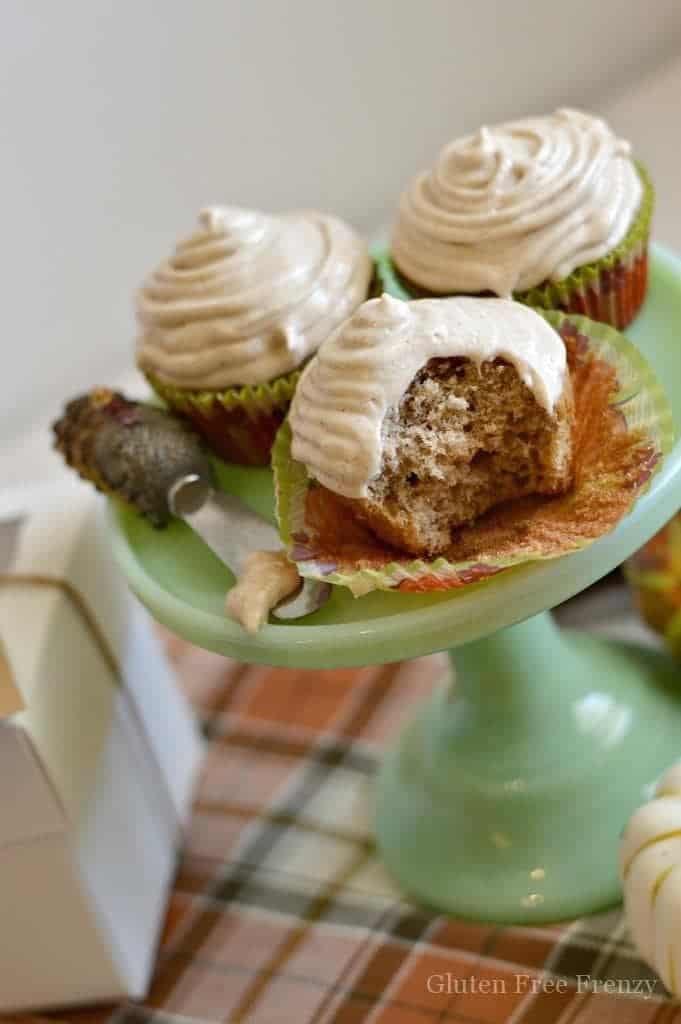 Chocolate Dipped Pumpkin Spice Donuts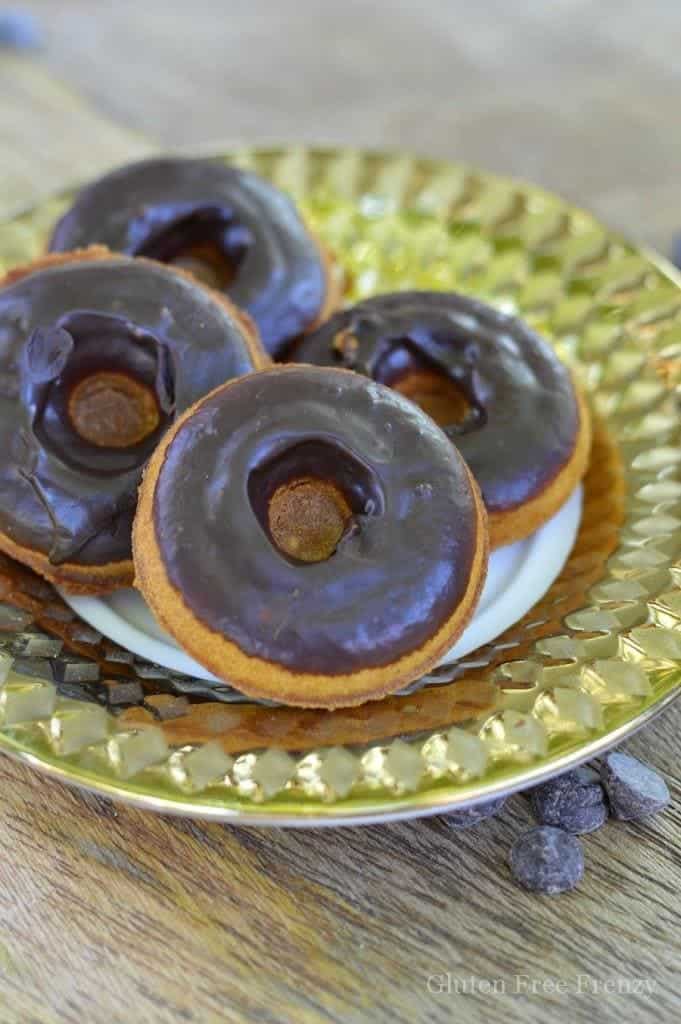 *Thank you to Glutino for sponsoring this post. I was provided with monetary and product compensation. All opinions are my own. This blog post may contain affiliate links.
Originally published September 20, 2017.