this post may contain affiliate links
Eating in Disneyland dairy-free or California Adventure is both delicious and very doable. From treats and snacks to meals, you will be taken care of.
Disneyland Dairy-Free
The best part about enjoying Disneyland California Adventure dairy-free gluten-free is that you won't miss out on many of the nostalgic park eats.
From the crowd favorite Dole whip to delectable meals, Disneyland California Adventure dairy-free gluten-free is more than possible. It's something to remember! While I only have to live gluten-free, my sweet friend Erin of Meaningful Eats is both gluten-free and dairy-free. It was very insightful for me to visit the park with her and learn all that you can eat at Disneyland dairy-free gluten-free.
Save yourself some money and time when booking your Disney vacation through our friends at GetAwayToday. You can save $10 by using the code: VIVACIOUS. Start building your package by clicking HERE.
Disneyland Allergy-Free Snacks
I found that most of the snack stations had lots of dairy-free options because many of their treats are fresh. The veggie cup with ranch is great, just leave out the ranch.
Subscribe to This Vivacious Life
Receive a free e-book of Instant Pot recipes!
The apples slices & Mickey's freeze dried apple slices are other great option. Fresh pineapple spears, red grapes and dill pickles are another delicious group of dairy-free gluten-free options that are also healthy.
Recently, Enjoy Life Foods co-branded their products with Disneyland to provide dairy-free rice milk chocolate bars, mountain mambo seed and fruit mix and chocolate chip crunchy cookies.
This is a HUGE development for those living dairy-free! Not only are they dairy-free but they are top 8 allergen free as well. Of course, the Dole Whip or Freeze over in Adventure land is one of the most nostalgic treats in all of Disneyland and it's dairy-free!
Dairy-Free Disneyland Restaurants
Over at my favorite restaurant, Napa Rose, you can get a delicious steak with parsnip puree as well as a beautiful trio of sorbets. Both were absolutely delectable!
Just make sure not to eat the Happy Birthday chocolate writing if it is your special day, or ask them to leave it off depending on how sensitive you are.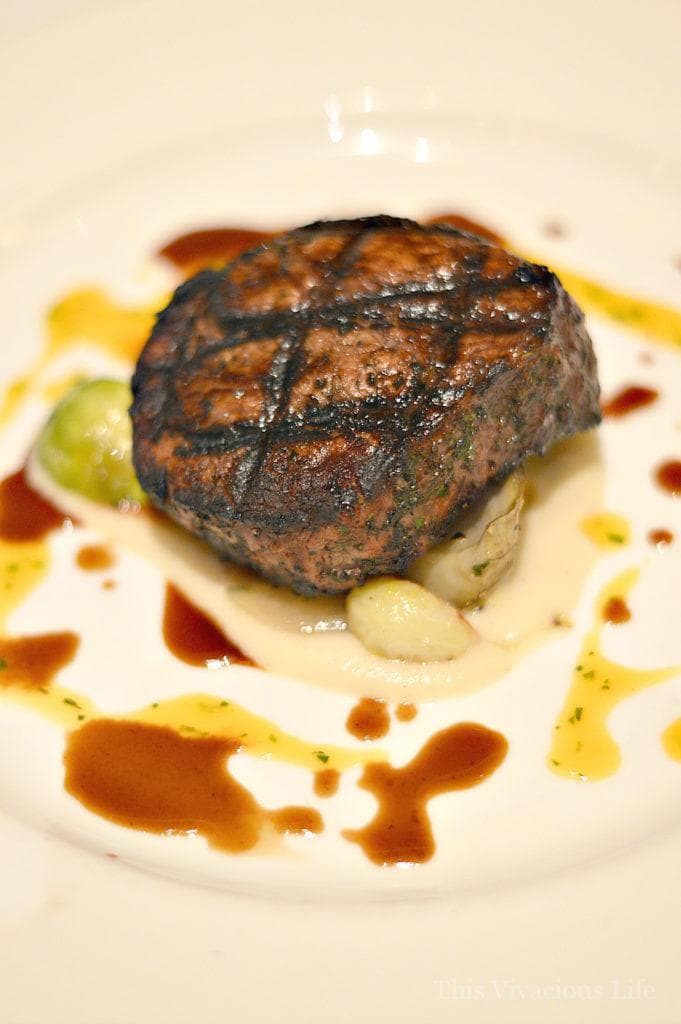 California Adventure Dairy-Free
Over in Cars Land at California Adventure at Cars Land they have my absolute favorite treat in both parks! It's made with 100% frozen apple juice and swirled with marshmallow syrup. It is then topped with a non-dairy passion fruit mango foam. I promise you, this is one that you will want to order over and over again.
If you are only gluten-free like me, be sure to check out the TONS of gluten-free items you can enjoy at Disneyland and California Adventure. I also share what you can enjoy gluten-free at Disneyworld.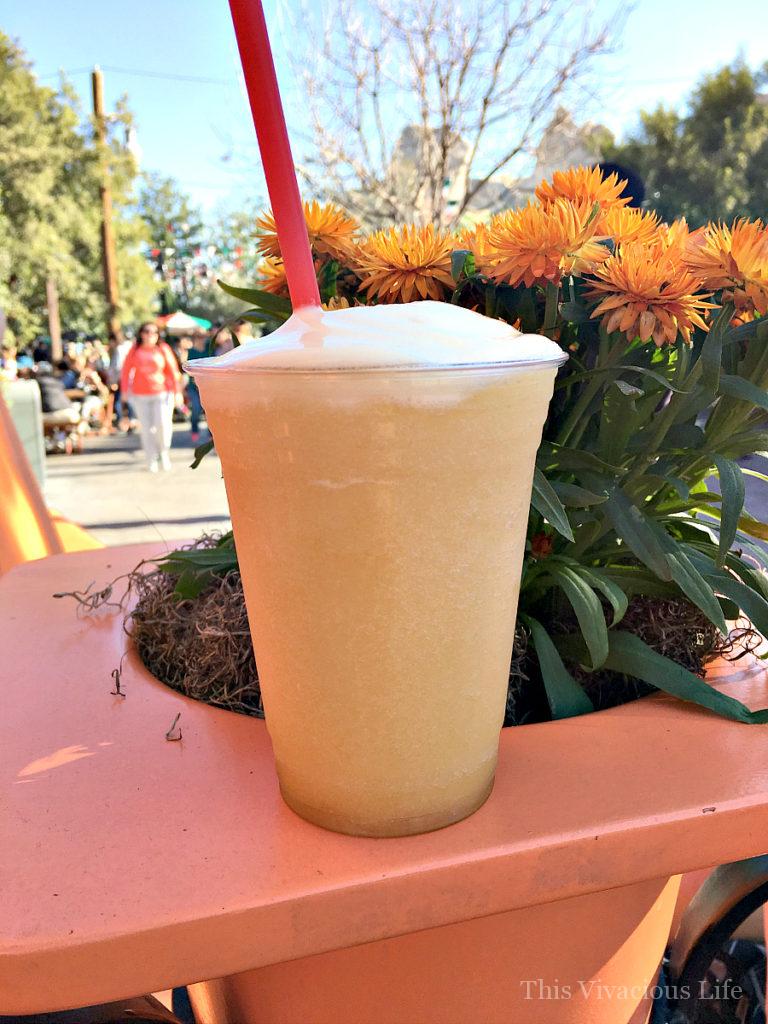 *Thanks to Disneyland for providing me with a media pass to the park.