These gluten-free chocolate chip cookies in a jar a the perfect gift for friends and family this holiday season. You guys are going to love these gluten-free chocolate chip cookies in a jar because they are delicious and so great for gifts.
Gluten-free chocolate chip cookies in a jar make an excellent holiday gift for anyone on your list. Not only are they easy to make and delicious to eat once baked, but they are very easy on your wallet.
It seems like as the years go by, gifts, no matter for what celebration, are becoming less personal and more commercial. This saddens me. I grew up in a neighborhood where from December 15-24th you would receive daily, if not twice daily, deliveries of homemade candies, cookies, crafts and bread as a way of saying season's greetings to your neighbors.
My own mother would start planning what she was going to make just after Thanksgiving. You'd think she's be tired from all that cooking she did just days before but instead, she was excited by the prospect of presenting her friends and neighbors with something sweet and from her heart. I still remember the mess all over the kitchen from the homemade turtles & chocolate covered toffee she made.
I can still smell the sweet aroma of her candies. (I have to admit that while I type, I have the movie Chocolat playing in the background and it is helping me recall the scents of my past. I highly recommend it if you haven't seen it, but be sure to have some chocolate on hand).
I have always looked forward to the day when I would get the opportunity to do the same for my neighbors. Luckily we live in a very kind area with generous people, but even still, it is not quite the same as it used to be growing up. So I know this is a bit early in terms of preparing holiday gifts, however, I wanted you all to be able to begin saving your glass jars so that you can really make budget friendly gluten-free gifts this year.
I have lots of other cookie recipes so feel free to check them out and get creative with what you make for your loved ones. My hope with this recipe and post is that we can all try harder to be more personal in our gift giving.
Gluten-Free Chocolate Chip Cookies in a Jar
Ingredients
1 3/4 C gluten-free cup for cup flour blend
1 tsp. Real Salt
3/4 tsp. baking soda
1/4 tsp. nutmeg
1 C chocolate chips
1/2 C pecan pieces
3/4 C brown sugar
1/2 C sugar
Instructions
Combine the flour, salt, baking soda and nutmeg and layer in the bottom of your large jar. Top with chocolate chips, brown sugar then white sugar. Finish with the pecan pieces. Attach the following recipe for your recipient.
Preheat oven to 375°. Beat 1 egg, 3/4 C softened butter, 1/2 tsp. gluten-free almond extract and 1 tsp. gluten-free vanilla extract together. Add the jar ingredients and mix well with a wooden spoon or spatula. Drop by heaping tablespoons onto silicone mats on baking sheets or greased baking sheets. Bake 10 minutes or until golden brown. Enjoy warm with a cold glass of milk or eggnog. Merry Christmas and Happy Holidays!
https://www.thisvivaciouslife.com/gluten-free-chocolate-chip-cookies-in-a-jar/
When searching for a gluten-free cup for cup flour blend, there are many great ones out there. I recommend Bob's Red Mill 1-for-1 gluten-free baking flour, Cup4Cup flour blend or even my friend Sarah's recipe if you are wanting to make it homemade.
Who wants to win?! Enter below…
I've joined a bunch of my gluten-free food blogger friends for a Virtual Gluten-free Cookie Exchange.
Check out all 12 recipes in our virtual gluten-free cookie exchange, listed in the order they appear in the photo, left to right, row by row:
Gluten-free Oatmeal Cranberry Chocolate Chip Cookies by My Gluten-Free Kitchen
Gluten-free Gingerbread Kiss Cookies by Gluten Free Palate
Snowball Cookies by Allergylicious
Gluten-Free Double Chocolate Mint Cookies by Meaningful Eats
Cinnamon Stars by Life After Wheat
Gluten-Free Chocolate Chip Cookies in Jar by This Vivacious Life
Crock Pot Bark with Salted Peanuts by What the Fork
Candy Cane Cookies by gfJules
Coffee Flour Cookies by Flippin' Delicious
Snickerdoodle Cookies by Veggie Balance
Lemon Cranberry Cookies by Vegetarian Mamma
Gluten Free Vegan Rasberry Pinwheel Cookies by Sarah Bakes Gluten Free
If you love this recipe, be sure to check these out…
Gluten-Free Gingerbread Men
Gluten-Free Soft Frosted Sugar Cookies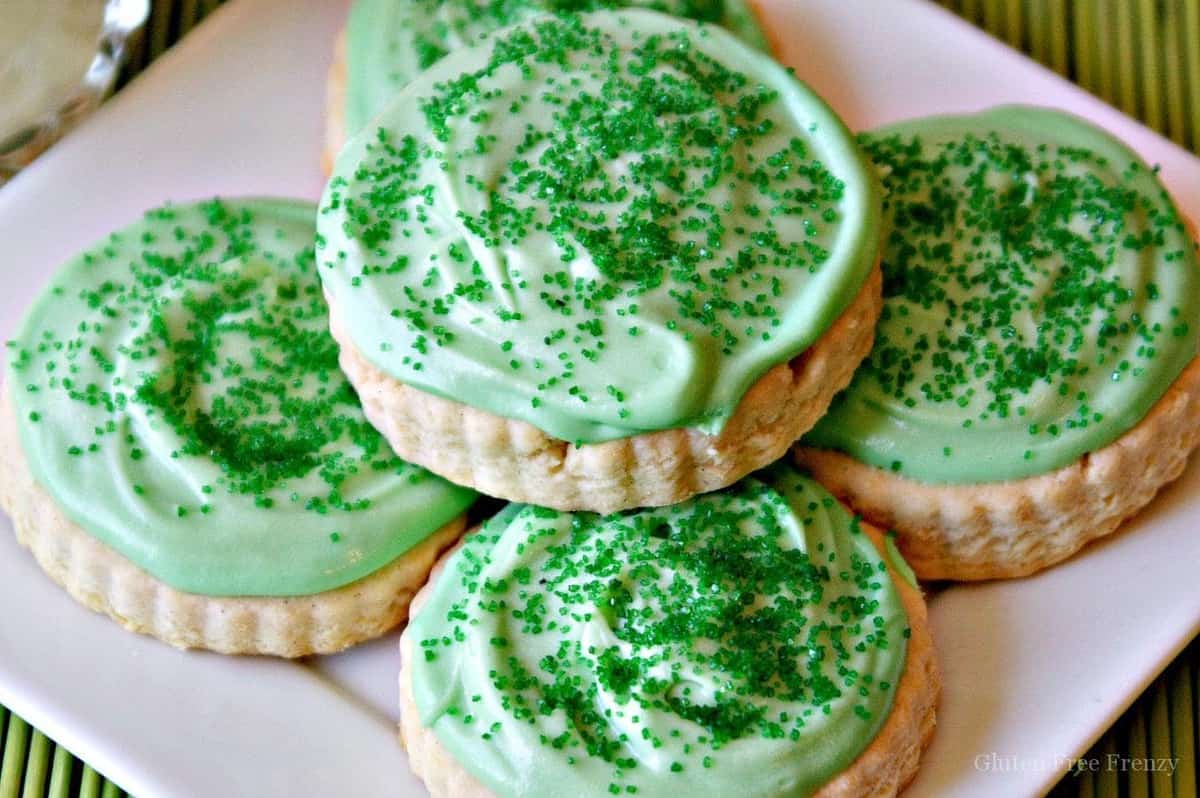 Gluten-Free Snowball Cookies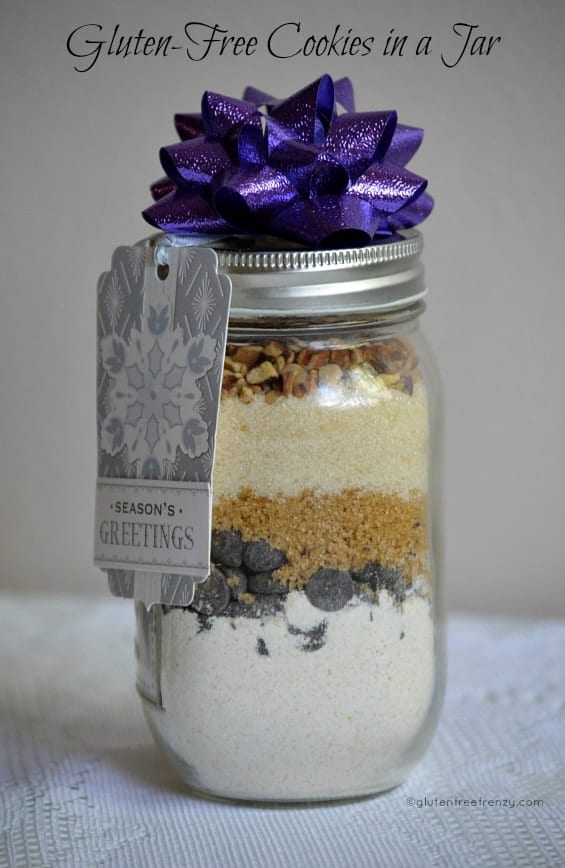 *Photos by Amie Pendle