Dairy-free snacks for kids don't have to be hard to make. We've got a good list of yummy snacks and fresh ideas for snacking. All of these ideas for dairy-free snacks for kids are fun and not too tough. You are going to love how easy they are!
Dairy-free snacks for kids are something that many parents have to think of on a daily basis. It shouldn't have to be mentally exhausting. That's why we came up with this easy list.
The list begins with these tasty snacks from our friends at Enjoy Life Foods. They have so many great sweet and savory snacks that are all top 8 allergen free.
We love their Plentil chips on their own because the flavors, like dill and margherita are so flavorful. We also love to use them to make easy pizza in a bag or walking tacos like Morroccan walking chicken tacos or walking Thai tacos.
My friend Erin of Meaningful Eats has the CUTEST dairy-free lunchbox ideas too! So does my friend Brianna from Flippin' Delicious, her 6 easy allergy-free lunch ideas couldn't be cuter.
We also love to snack on their baking chips and rice chocolate bars. The new crispy grain and seed bars are easy dairy-free afternoon snacks for kids because they are individually packaged and can even be eaten in the car. Of course, Enjoy Life Foods crunchy cookies are a classic snack.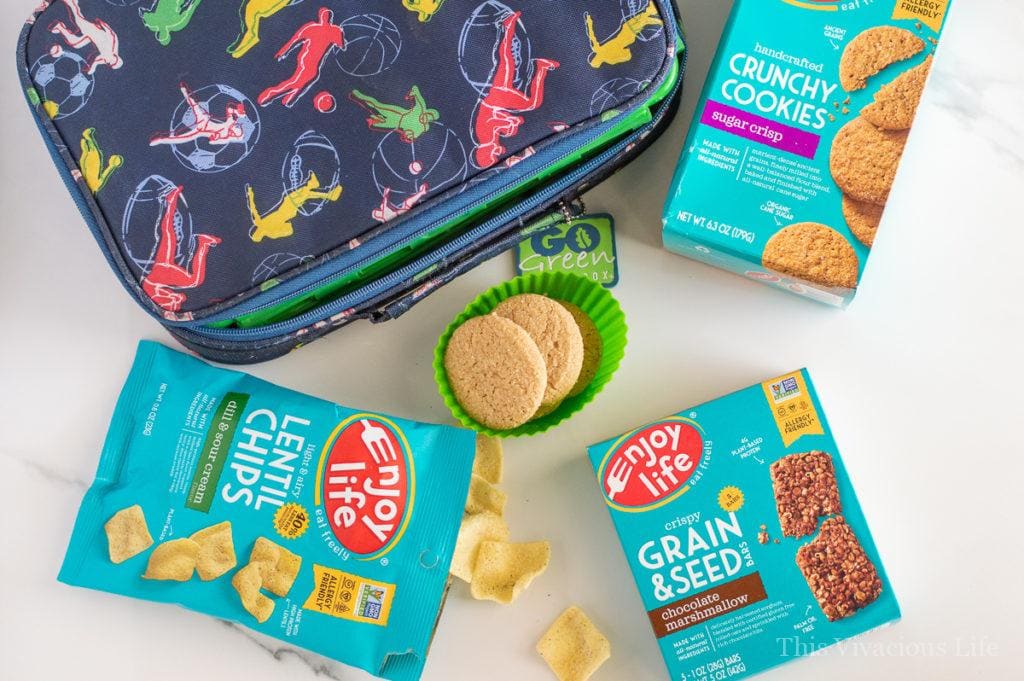 K I am almost ready to share our list of dairy-free snacks for kids but I have to tell you about the cute containers first. These are a few of my favorite little containers to serve dairy-free snacks in.
Subscribe to This Vivacious Life
Receive a free e-book of Instant Pot recipes!
I mean, isn't that apple cup so cute?! I love how perfect it is to surprise your little ones with when they get home. They are also great to send them to school with. In addition to the cute little apple container, I also love the GoGreen Lunchbox and Kids Konserve container which are both great as well!
Dairy-Free Snacks for Kids
Strawberries dipped in dairy-free chocolate

Homemade potato chips

Ants on a log with SunButter

Banana chips

Baked apples with cinnamon, raisins and dairy-free granola sprinkled on top

Fresh cut veggies with our Whole30 paleo ranch dressing
Strawberry and banana snakes
Bees knees dairy free chocolate chip apple cookies

Spicy roasted chickpeas

Carrots dipped in vegan bean dip

Air popped corn

Mixed olives

Rice crackers with hummus

Vegan powerballs

Sliced apples topped with almond butter and vegan chocolate chips

If you like this, be sure to check these out…
Gluten-Free Vegan Ice Cream Chocolate Chip Sandwiches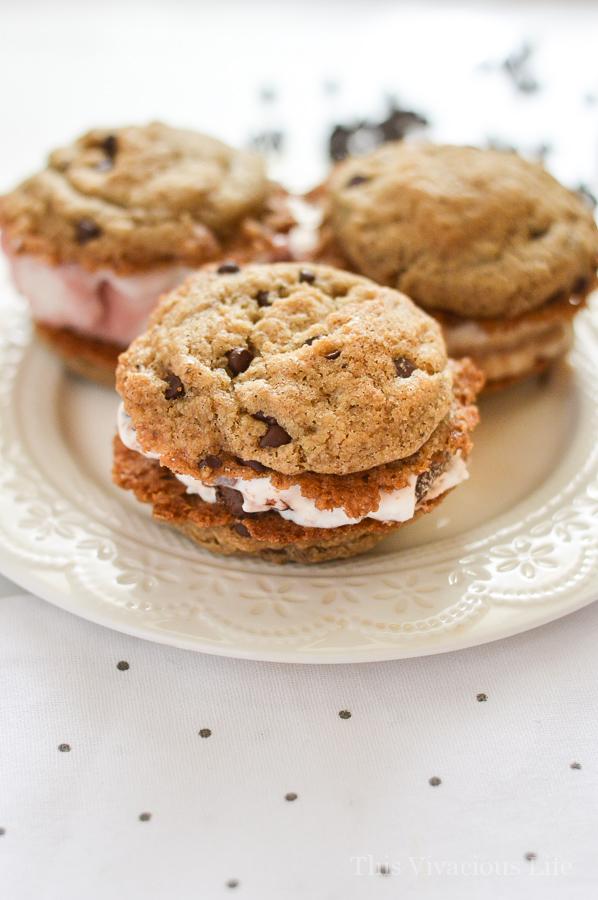 Disneyland California Adventure Dairy-Free Gluten-Free
Moroccan Walking Chicken Tacos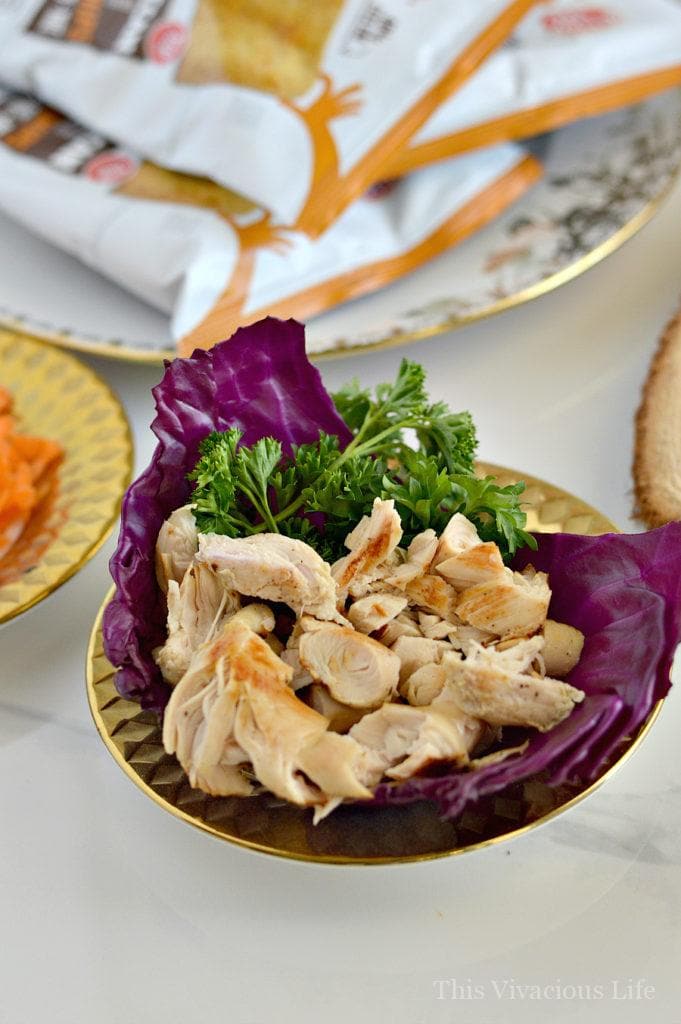 *Thank you to Enjoy Life Foods for sponsoring this post. I was provided with monetary and product compensation. All opinions are my own. This post may contain affiliate links.