Thinking about how to take a mom's day off? Let us show you exactly how to do it.
Learning how to take a mom's day off might seem like something so foreign to you. But, you'd be surprised at how incredible it will be to get the break.
It was hard for me at first to learn how to take a mom's day off but I now try to do it regularly and don't feel bad about it. Just take one off and your family will see how beneficial they are. They may even start to encourage you to take at least one of them a year. I mean let's think about it, anyone else who works gets numerous personal days off a year right? So why not moms? We need this time for ourselves probably more than anyone and I think taking a minimum of one day off per year is totally justified.
The first thing in learning how to take a mom's day off is to accept that you need it. You shouldn't feel guilty or like you need to make up for lost time when you go back do your regular routine. If you feel that way then you're not really taking the day off you're just hustling harder the next day.
When you start to plan your moms day off, think about the things you'd want to do if you had the entire day to yourself. This will probably be the hardest part as a mom. What do you even do with the day by yourself?! Are you wanting to read a good book or see a movie that only you would like? Maybe you need a pedicure or massage. How about a delectable lunch that is long and leisurely? You could even take a painting class or go to the gym if you love it that much to enjoy it on your day off.
For me, I love to schedule time to just enjoy a delicious meal or snack. These perfectlyfree® non-dairy frozen bites are a great way to enjoy that much needed break. They require nothing of you but to pop them out of the package and then enjoy non-dairy ice cream bliss. They have three new flavors, mint chocolate, raspberry chocolate and orange creme.
Whatever you choose, make a list from most important to least important and try to work out a schedule for the day. I do highly recommend not over scheduling yourself because that takes away from your "day off". Or if you need to simply schedule time to do nothing. Things like a bubble bath and going to bed early can be on your schedule as well. Make sure your hubby, nanny or friend who is helping you knows that this day off includes them getting kids ready for school and putting them to bed. This isn't a partial day off it's a full moms day off.
Now it's time to enjoy your day! I can't wait to hear what you would do with your mom's day off… Leave a comment below so we can see what everyone enjoys.
Subscribe to This Vivacious Life
Receive a free e-book of Instant Pot recipes!
If you need more mom info, be sure to check out our ideas when pregnant with your fourth child blog post. 
Photos by Amie Pendle
If you like this, be sure to check out these…
How to Host A Blogger Retreat
Enlighten Retreat
Finding Your Inspirational Muse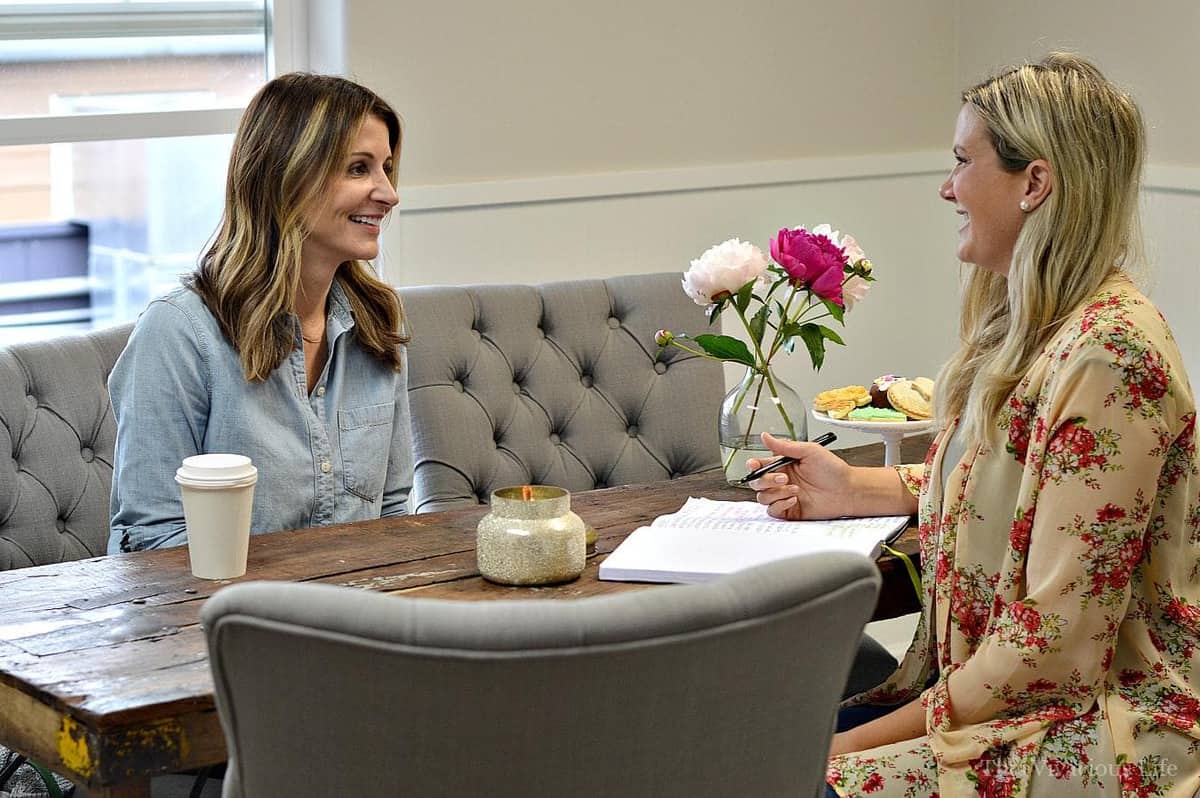 *Thank you to Perfectly Free for sponsoring this post. I was provided with monetary and product compensation. All opinions are my own.