This one pan honey ginger salmon is a quick and easy dinner recipe that's perfect anytime of year.
I love making this one pan honey ginger salmon because it is slightly sweet and robust and ginger flavor.
You can whip up this one pan honey ginger salmon in under an hour. For me as a busy mom, that's always my weeknight criteria… No more than an hour from prep to table. Our crab stack and grilled shrimp, watermelon and rosemary skewers are other great alternatives if you're looking for quick and easy weeknight dinners.

Are any of you guys as busy as we are during the week? It feels like there's so much going on between baseball practice, school and other family activities. That's why I love easy weeknight dinners like this one pan honey ginger salmon.
Using Dry sparkling ginger soda makes it so easy to infuse the ginger flavor into the salmon. A quick 20 minute marinade with it, some dried ginger and salt make for a very flavorful dish in a fraction of traditional marinating time.

I've used Dry sparkling soda and so many other recipes. Some of my favorites include gluten-free vanilla Bean crêpe cakes, instant pot pork with cinnamon apples and gluten-free peach rhubarb crisp. Dry sparkling is incredibly flavorful, smooth and has a fraction of the sugar that traditional soda does.
Not only is this dinner easy to make it's also easy to cleanup. I love one pan dishes for that reason. While I chose to use rice here, you could also use cooked quinoa.
If you're looking for great vegetable side dishes to go with this I recommend Meaningful Eats summer corn, tomato and feta salad and this gluten-free stuffing recipe by Gluten Free Palate.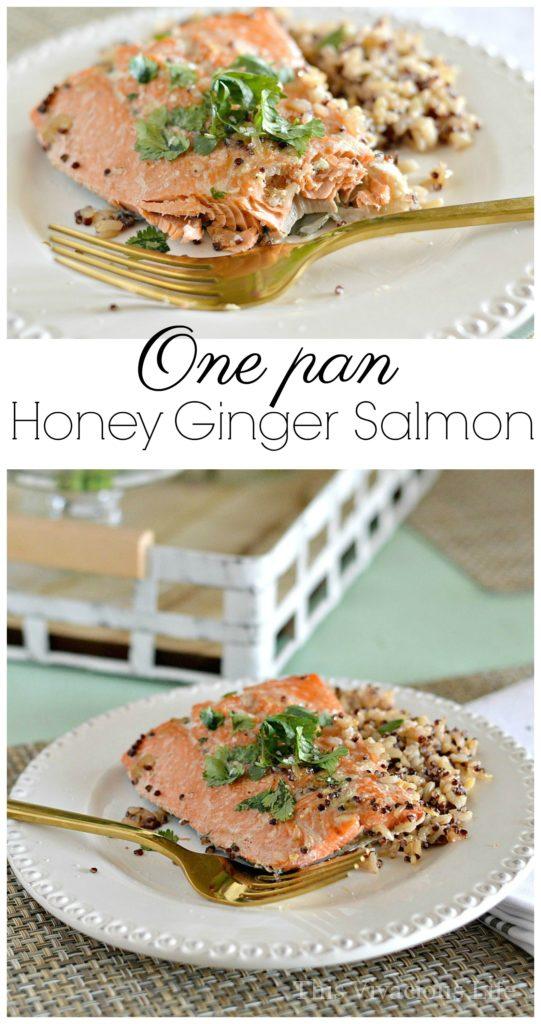 One Pan Honey Ginger Salmon
Ingredients
2 salmon fillets
1 C fully cooked brown rice
1 can Dry sparkling ginger soda
2 T honey, preferebly raw
1 T dry ginger
1 tsp. salt
Instructions
In a 8x8 baking dish, place salmon skin side down
Pour half the can Dry sparkling ginger soda over the salmon
Sprinkle with half teaspoon salt and all the dry ginger
Drizzle each filet evenly with honey
Marinate in the fridge for 20 minutes
Remove and put the rice around the salmon fillets
Pour remaining Dry sparkling ginger soda over the rice and bake at 375° for 10-12 minutes
Serve hot sprinkled with fresh chopped parsley or cilantro
https://www.thisvivaciouslife.com/one-pan-honey-ginger-salmon/
If you love this recipe be sure to check out these…
Gluten-free vanilla bean crêpe cakes

Instant pot pork with cinnamon apples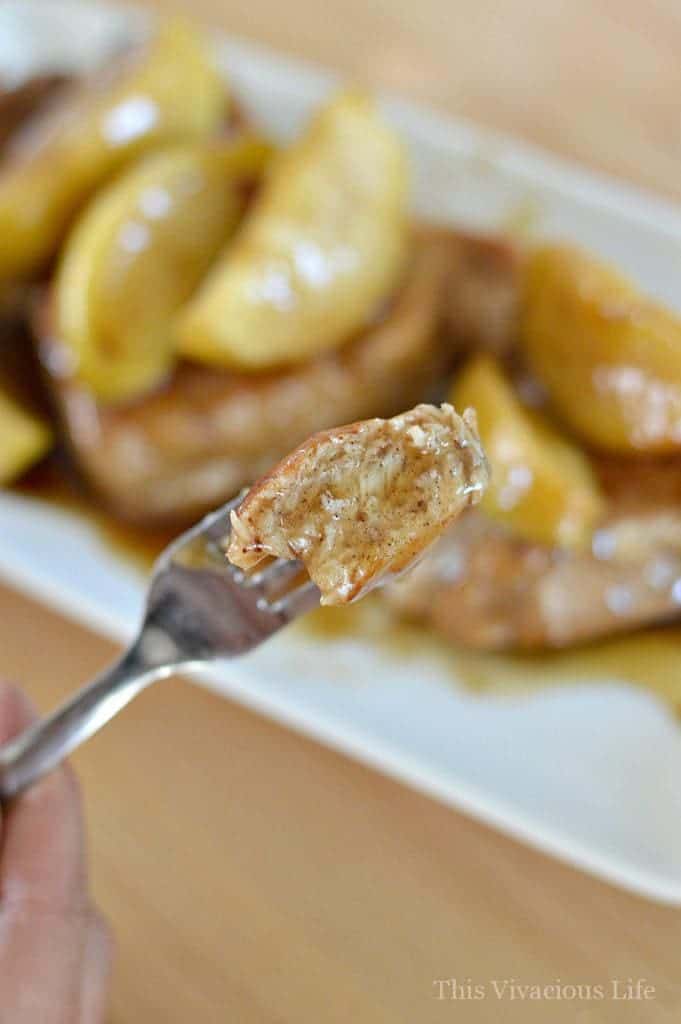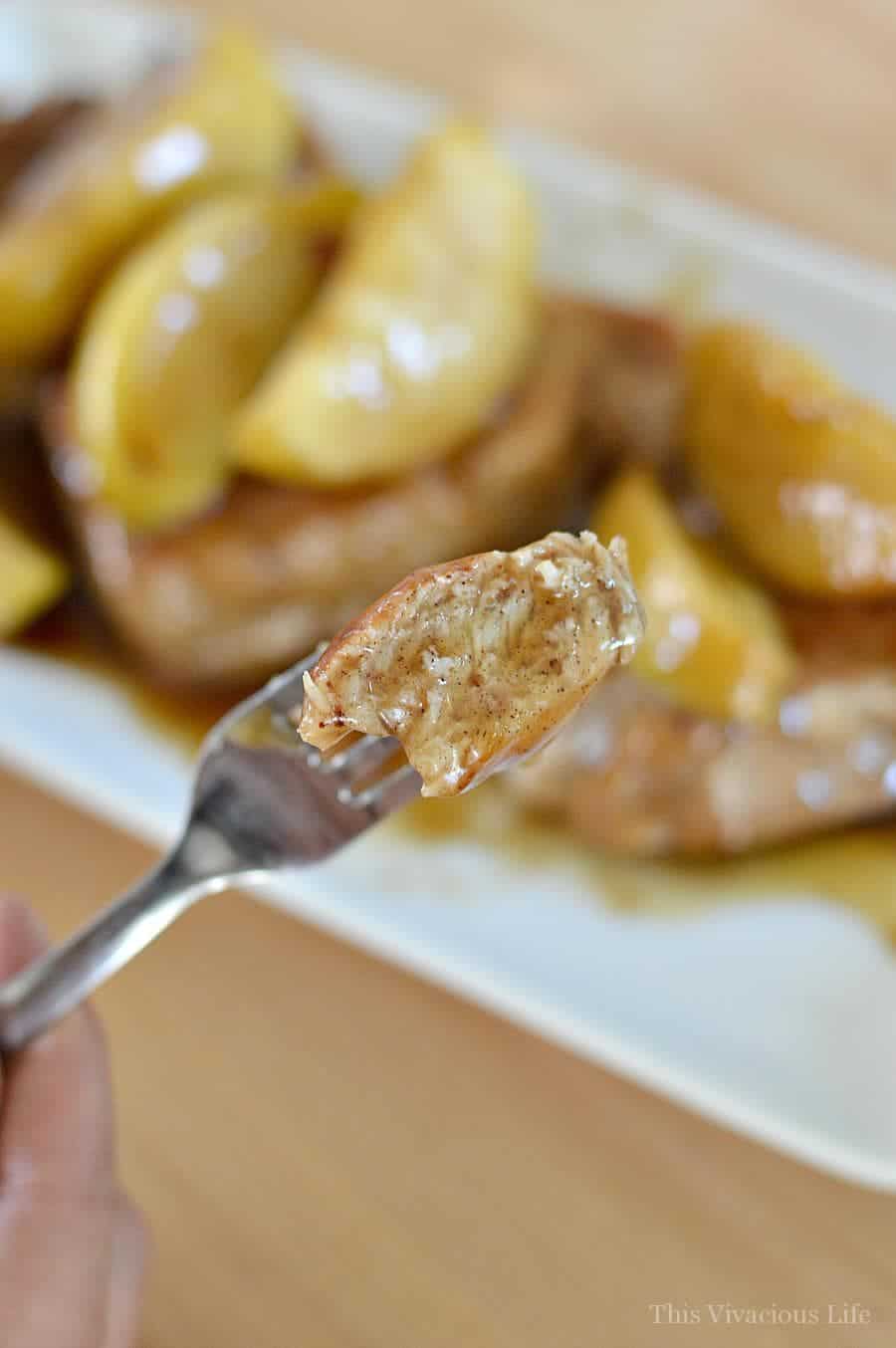 Gluten-free peach rhubarb crisp
*This post was sponsored by Dry sparkling soda. All opinions are my own and completely honest.